Being in the final year also means that it was the last that i celebrated my birthday in Turtle land (unless i get posted back to KT hosp *choi/touch wood*) and most importantly, with these bunch of friends. Because the future is not ours to see, i certainly do not know where we will get posted to and if we will have another chance to sit down like this, talking and laughing the loudest away celebrating birthdays perhaps annoying a few grumpy/fussy customers in the restaurant along the way.

Turning 18 was really awesome. How can anyone not feel happy about turning older when there's surprised bbq, surprised cheesecakes, picnic by the beach (even tho the picnic was a coincidental event), Jap food and a whole bunch of awesome powesome people to celebrate it with you?


The surprised bbq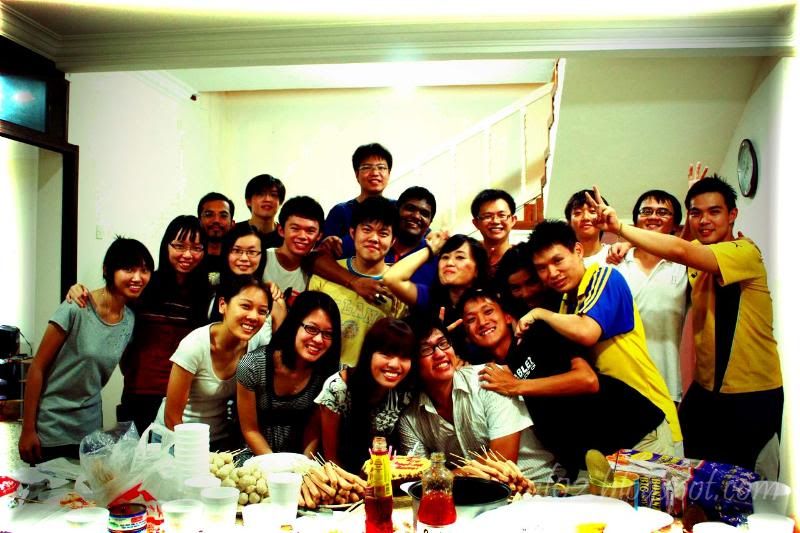 Thank you sunshines for the surprised. :)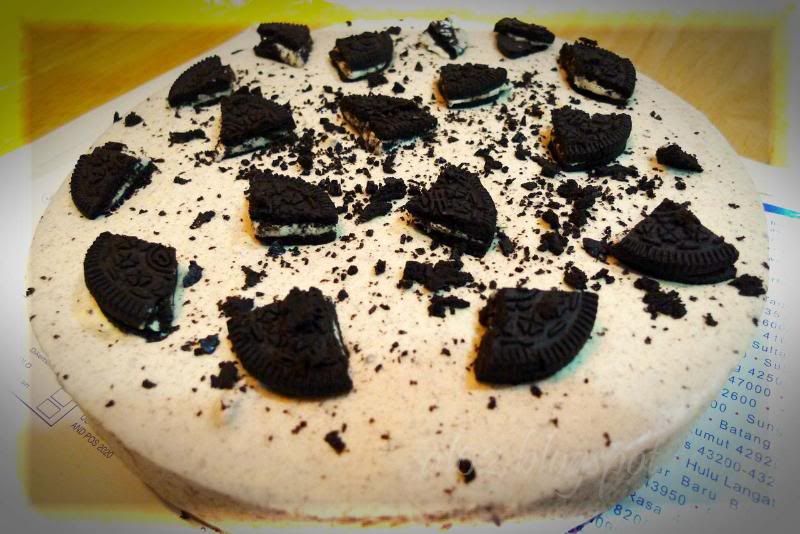 Homemade Oreo cheesecake by the ever sweet and gentle darling Sarah Chiang. This cake is so super super super yummy.All hands and legs up for her. Next time you want her to make cake for you, call and reserve 1st cuz she'll be busy making all my cakes. haha. Just kidding. :)
Muacks muacks. My best bffs :)
Thank you lovely Group 2 mates. :)
I was completely caught by surprised at the bbq cuz i thought with the end of posting exam in 2 days, most of the people must surely be studying at home or practicing in the wards. Seeing so many people coming to celebrate my birthday for me makes me really moved. And just as i thought the party had came to an end, my 2 bff popped out from nowhere and brought out that super yummy cake as i entered the house. All these people very bad cuz they make me cry. Just kidding. I was really too touched by all their efforts in making my last birthday in KT such a memorable and enjoyable one. Samore got so many cheesecakes. Yum. Every simple card, simple wish, simple call or simple message is greatly greatly appreciated. I wouldnt had such a great time being another year older if not because of all of you awesome powesome people.
I am really grateful to every single one who remembers my birthday and showed me love in all sorts of ways. Thank you DD, Lou lou, Siew and Jessie for all the beautiful pictures. And here's a big bear hug to mummy, daddy, bro, sis, DD, Siew, Sarah, Lou, Ed, Suze, Vern, Ee Yin, Suk Kuan, Beng Tatt, Feli, Vincent, Aik Ping, Vic, Tua Pui, the two JWs, Greg, Kien Yip, Chun Wai, Fang Choon, Joey, Henry, Joycee, Nor.nor, Yen, Shir, SY, SL, tu mei, Wen, Mich and all the rest of you miss and mister sunshines out there who lovingly make my day.
Thank you
Xie xie
Terima kasih
Do jeh
Kamsahamnida
Domo arigato
Merci
:) :)