One fine afternoon, Alli was chatting with her friend over iTalkWhoa.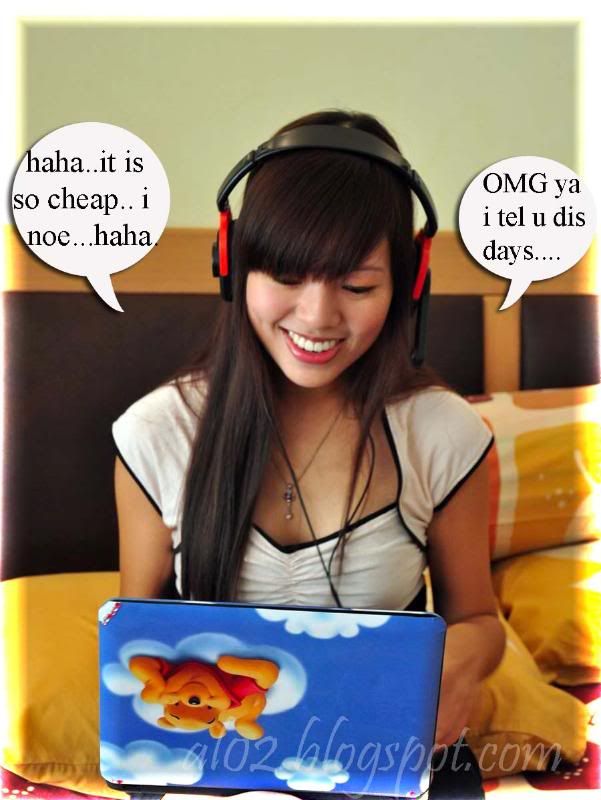 They chat and chat
And more chatting and yakking.....
When suddenly she got cut off... She couldn't chat anymore!
The problem is, she had ran out of iTalk credit :(
If you are like Alli having ran out of credit, there's good news for everyone now. TM is no exception when it comes to offering gorgeous promotions especially during the festive month. Hence, in conjunction with Ramadhan and the recent Aidilfitri, TM is offering bonus on talktime credit when one reload or activate their iTalk card.

One will get to enjoy 20% additional talktime which will be credited automatically into their account when they reload or activate their iTalk card from 1st September to 31st October 2010. Which means there is 2 whole months to enjoy the bonuses. With every RM 50 reload, one will get a bonus of RM 10 talktime and so on. :)
That's not all. Now TM online contents can also be purchased at Hypptunes, E-Browse, B-SmartExpress, Gamezone and MUTV online. Do check them out.
So much easier to reload now and with the bonus talktime, there's no better time than now to reload or activate your iTalk card. :)