430pm and that offcially marks the last of Orthopaedics in my med student life. I remember Ortho being my first surgical based posting in year 3. 5 weeks of bones and muscles and nerves and everything anatomy related and fractures and diabetic n the other bone n soft tissue problems. I rmb bein quite enthusiastic with my first Apley. But after a while, i got bored of the subject. I cannot remember the amount of times i had rant and complain about how boring Ortho was albeit that it actually gave me more time to relax and was not as stressful as some other rotations. Somehow me and Ortho were very far off. We just do not click on the same frequency.

Then came the end of year 3 exam. Although that was not a profesional exam, more to like a practice, but my first ever clinical long case was an Ortho case. Of all things that i wish for, it had to be the one i least bother studying. Miraculously, i was blessed with very good examniers and passed but that did not accentuate my liking for Ortho in year 4. Come year 4, it was still the same. It was only 3 weeks then and boy, i was so glad when we finally ended our 3 weeks.

But somehow, this year, me and Ortho seemed to be able to get on the same wavelength. From dreading each Ortho session, i find each session quite enjoyable actually. BST was no longer seemingly never ending sessions that simply encourages selective ptosis. I will definitely miss Dr.Z and the 'free' time we had especially when stuck in stressful/ boring rotations or lectures.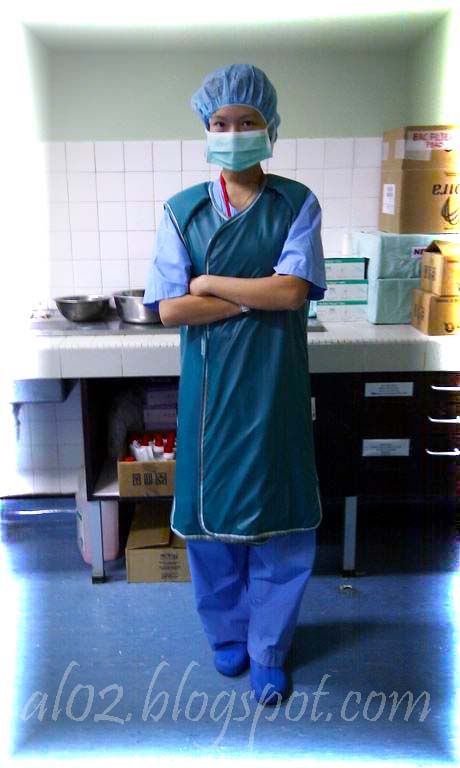 During surgeries that uses x-rays, we had to put on this protective layer which is made of lead. Super super heavy especially for someone my size.
Clinic sessions
Part of our schedule this year includes visit to the Physio and Occupational therapy unit.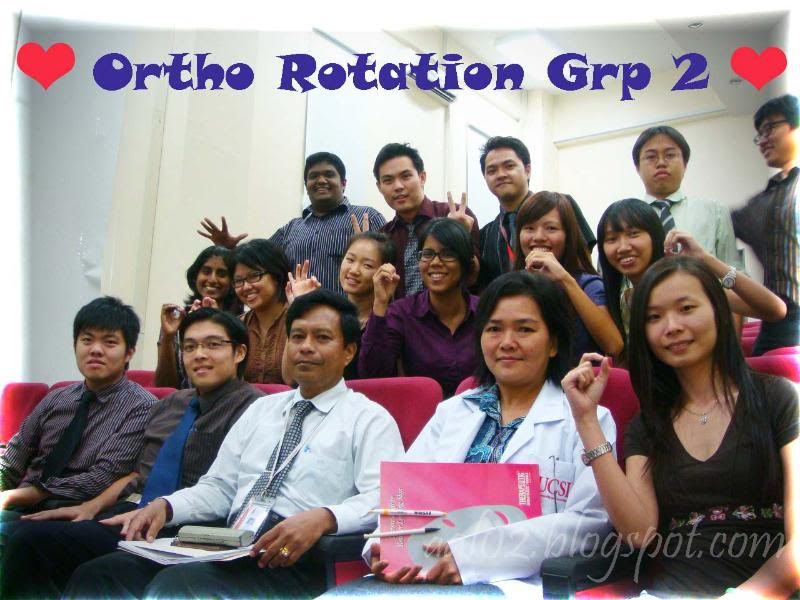 O for Orthopaedics. :)
Holiday unofficially kicks off now. I'll be heading to Penang, the land of glorious food for a few days before going back home. For all my Muslim friends and readers, Selamat Hari Raya in advance. To the rest of the people, enjoy the holidays. :)