Done editing pics from the very beautiful Perhentian. Lots of pics of the gorgeous island, beach craps and underwater. :)

Perhentian Island is paradise. The best part of staying in Turtle land aka Kuala Terengganu is the fact that some of the world's most beautiful and famous islands are just stone's throw away. Well, literally. Just a few hours away and we can whisk ourselves into paradise; full of sunshine, sand, eye candies, fun and monitor lizards (ok ideally paradise and these huge lizards do not associate but i dno why Perhentian is full of them running about in the open terrorizing people like me).

Perhentian Island may not be as famous as his neighbouring Redang Island but it is definitely a paradise of it's own. It is relatively less polluted, the marine creatures are abundant, the sands are white and soft, the water crystal clear and definitely much more happening. We decided to drive ourselves there last month during DD's birthday. Located some 100 km away from Kuala Terengganu, it was about a 2 hours drive to Kuala Besut and another 20-30 minutes drive to the jetty. The islands never fail to appeal to me. They always vibrate a certain kind of aura that spells hype, interesting and tranquil and that vibe automatically kills any anxiety or stress monsters in me.

The best part is Perhentian is like a backpackers island. More specifically Perhentian Kecil. (Small Perhentian Island cuz that's where i went). There's luxury resorts no doubt but even on budget, we can enjoy this paradise all the same. Our 3 days 2 nites escapade there only costs us a little over RM 300 and although our accomodation was nothing luxurious, it is nothing short of providing us our basic needs. Besides, we got to swim with the fishes and baby sharks, chase the turtles, marvel the corals and hang out at more nearby beaches at our heart content because we went for a 9 snorkeling spots package. And we enjoyed our dinner each night hearing the waves crashing against the beach while stuffing ourselves silly with buffet and barbequed seafood that includes slipper lobster. All of these good times for a mere slightly over RM 300. Cheap can. But thats another story altogether on how to enjoy paradise even with only RM 150. Next post perhaps. So come back and read. hehe.

We arrived at the jetty at about 10.30 am and after parking the car (it's RM 20 for 3 days 2 nights btw), we were ready for our boat ride.


#1- Cant wait to set off. Wow, my hair looks so reddish-orangish here.
The boat ride was about 30 minutes and it had gotta be one of the bumpiest boat ride ever. It was like getting on a roller coaster at the sea for a good 30 minutes if that makes sense. Up and down, down and up we went but it was exciting as we saw our destination approaching closer.
We spent the rest of the afternoon at Perhentian swimming with the fishes and corals, jumping off lighthouse and immersed in romance at the Romantic beach (pun intended). By the time we were back at the beach, it was just in time for sunset.
#2- Sunset in Perhentian Kecil is best watch at the "short" beach side (the side opposite of the famous Long beach. I coined "short" beach so that easier to describe subsequently)
#3
#4
#5
#6
The next morning, we woke up with the glorious sun generously pouring it's merciless sun rays greeting us. It's more snorkeling, which means more swimming with fishes, corals and drinking salty water. Of course, after a long day of battling sea waves and chasing fishes, it felt good to be just lying on the soft, white sand hearing the boats coming in, smelling the salty air, read a good book or simply just people watching, feeding our eyes with occasional candies. Because it was August which means peak season which means more people hot babes visiting islands which means more bikini clad girls sun bathing, guys definitely had a better time feeding their eyes with candies. Not fair one. In what month will there be more hunks than babes? :p
#8- Long Beach Perhentian Kecil
#9- Bubu Long Beach. The most expensive resort on the island.
#10
#11- "Short" beach side.
#12- See what i mean? Babes sun bathing.
#13- Back at the Long beach. The Long and "short" beach are opposite each other and we have to walk through a 15 minutes kinda jungle track to get to one side and the another. There might be monitor lizards along the way tho.
#14
#15
#16
#17
#18- Whoa, i like this shot a lot. :)
#19
#20
#21- Just me and the sea.
#22
#23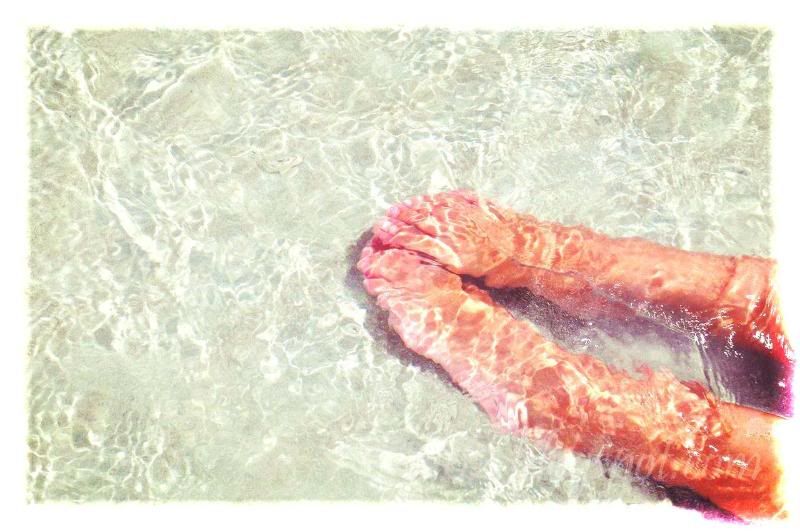 #24
#25
#26
#27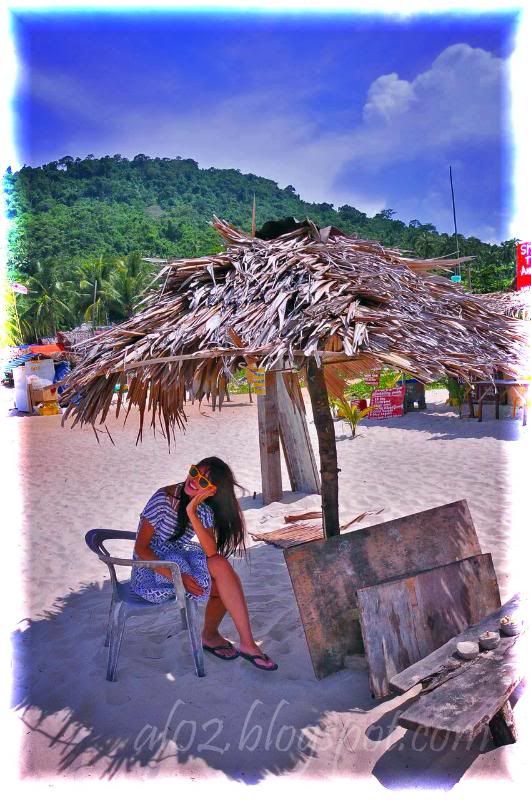 #28
#29
#30 - Nights in Perhentian Kecil is definitely very happening whether it's on the Long or "short" beach side. Many restaurants offer movie nights and chilling under the stars like this.
For the 2 nights i was there, the sky was gorgeously decorated by the gazillion stars clearly twinkling at their best. Star and moon bathing had never felt more romantic and beautiful with the sea breeze blanketing us.
Aside from all those snorkeling, diving and chilling Perhentian Kecil offer, this island also caters to those who loves jungle trekking. They have a jungle track that extends all the way up to the windmill where the solar power for the island is generated. It's not a particularly tough track, it's just filled with plenty and plenty of monitor lizards. So terrorizing can. Me no like. It's like every now and then, one of those giant lizards will be sun tanning along the way and my heart just frozen up each time. I cant remembered exactly how many but i knew there must be more than 10 lizards we bumped into that morning.
#31- The jungle track
#32- "Hi, my name is Terry. I'm the 'terrorist' of Perhentian. I come out to sun bathe just like those hot babes. So, please do not be afraid of me."
#33- After about 45 minutes, we finally reached the top. Yup, the windmill is located right at the peak of the island.
So was the 45 minutes of climbing, sweating and most importantly, terrorization worth it?
#34 - Well, i had to say it was worth it when there's view like this. So fantabulous. Such a gem.
#35
#36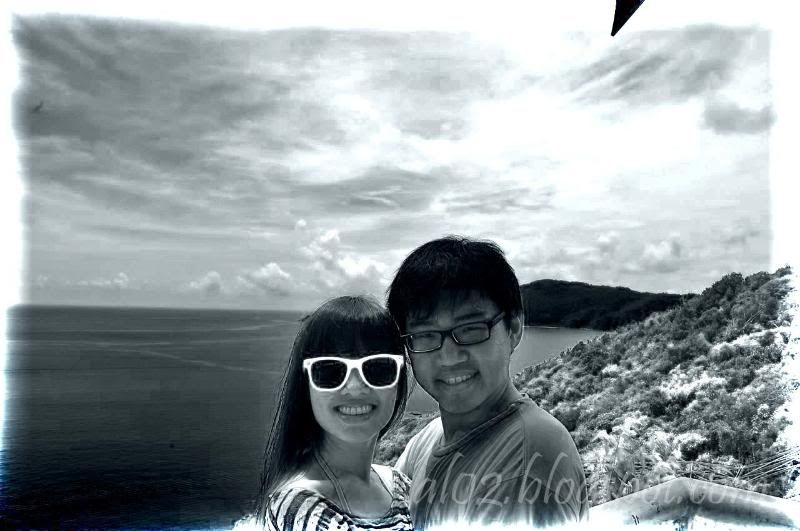 #37
#38
#39 - Water here is even more crystal clear. Very inviting and tempting.
#40- We made it to the bottom from the top and we crazily climb up that seemingly endless flight of stairs again.
#41 - I like to jump. I mean i like jumping shots.
#42
Now for some underwater pictures. Sorry for the poor quality. It was really buoyant underwater and those fishes that was constantly swimming didn't help either. But doesnt matter. Cuz you have to go experience for yourself and swim with those cute fishes and get 'WOW-ed' by their beauty and amazingness. Altogether we went to like 9 snorkeling spots. Madness cuz usually we will only be brought to like 3 or 4 spots. The spots are the other small islands nearby and around Perhentian; Susu Dara and Rawa island, the lighthouse where we jumped off it, Turtle Point where i saw my first turtle ever since i came to Turtle land (it was a leatherback turtle and it was sooo huge and it swam so fast. I only managed to glimpsed it for a few secs and it probably got frighten by the enormous amount of people suddenly surrounding it so it swam like lighting fast away), Shark Point, Fish point, Coral point, Romantic beach and Fisherman village.
I like Rawa island the most because the fishes there are really abundant and all so colorful and pretty. I even saw baby sharks and the Napolean fishes there. The Napolean fishes are like giant flower horns. They look so huge and scary but are actually quite harmless. Most of the fishes we swam with are similar to the ones i saw at Redang except here they have the Napolean and more of those colorful fishes and Nemos. So happy to be able to get close to the clownfishes.
It's simply fantastic battling those waves, swimming side by side with the fishes, being surrounded by them, gulping fair dose of salty water and having my muscles hypertrophied. We swam so much that even after emerging from the water, i still felt buoyant and light. But it was an awesome feeling. It was even better swimming without the life jacket and just with the fins. (but careful when swimming with fins, pls do not step on the corals)
#43 - The lighthouse
#44 - And jump! It actually hurts when we hit water. Kids, dont try this at home.
#45
#46- Look at all the fishes. Fishes of all type swimming side by side with us.
#47 - I'm so excited to see this particular type of coral. Saw some in Redang but even more here. They are known as the Christmas Tree coral because when you touch it, it will open up prettily like Christmas tree.
#48 - The Napolean fish
#49
#50
#51
#52
#53 - A very blur colorful fish.
#54 - Spot Nemo!
#55 - Nemo playing peek-a-boo at it's natural habitat. So adorable.
#56
#57 - The most unshy fishes. They will come kissing you as long as you have food for them.
#58- Back from paradise with new sun-kissed skin. :)
The 3 days there was super awesome. It always felt good being whirled away into a world so beautiful and calm, away from the concrete jungle and it's ugly monsters. We totally fell in love with Perhentian. It's beautiful, it's unique, it's amazing and it's happening. I miss Perhentian already. Someone pls transport me back to paradise now. :)