One of my happiest find in Guangzhou definitely.

The moment i spotted them, i knew i must have them. It's nerdy glasses with blings. Not those toy glasses but real ones. Awesome stuff. They make such fun and convenient fashion accessory. I can just imagine all those times when these awesome glasses will come in handy especially when im feeling lazy to dress up too much but yet still wants to look chic, those times when I just want to have a change of look and want something fun and refreshing.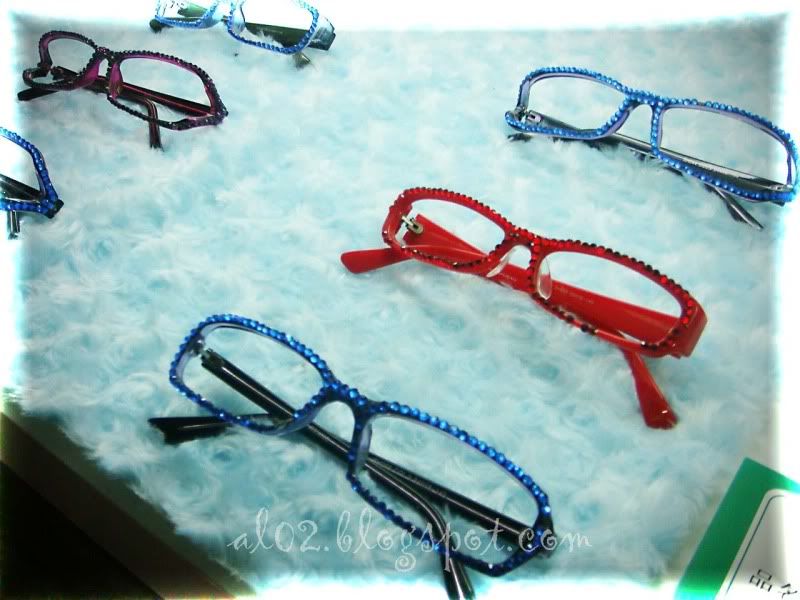 Mum looks at me quizzically and somewhat amused as i tried on the glasses one after another as she wonders why would someone with perfect vision wants to waste money on something that she don't actually need. Ah well, blame it on our vainess that we sometimes ended up buying things we dont need but too chio/pretty to resist. :p
After much debating between the red and blue one, i finally bought the one with the red blings. Nice not? :p In fact, I just bought the frame without the lenses cuz I really don't need the lenses and I think it's even more chio without them .
And i decided to camwhore a little with my new found love. My purple hair has turn totally brown now and my black roots are showing more and more. Why do my hair grows so fast? Eeks.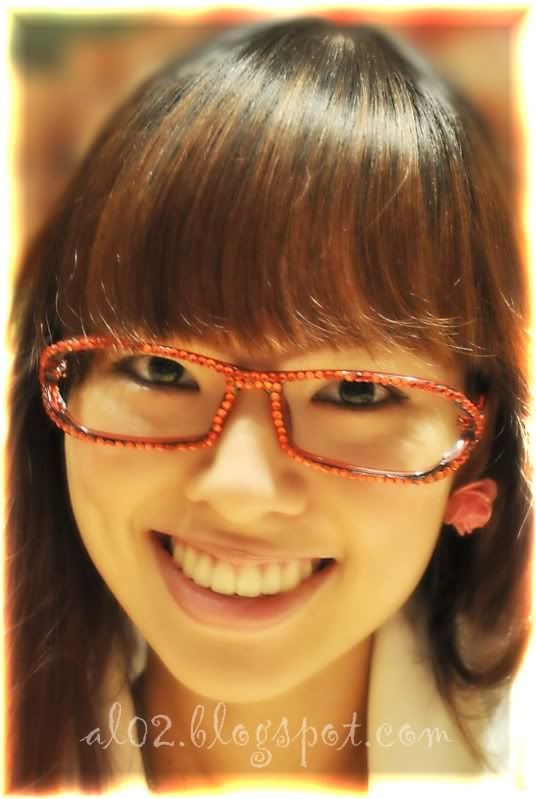 #1
#2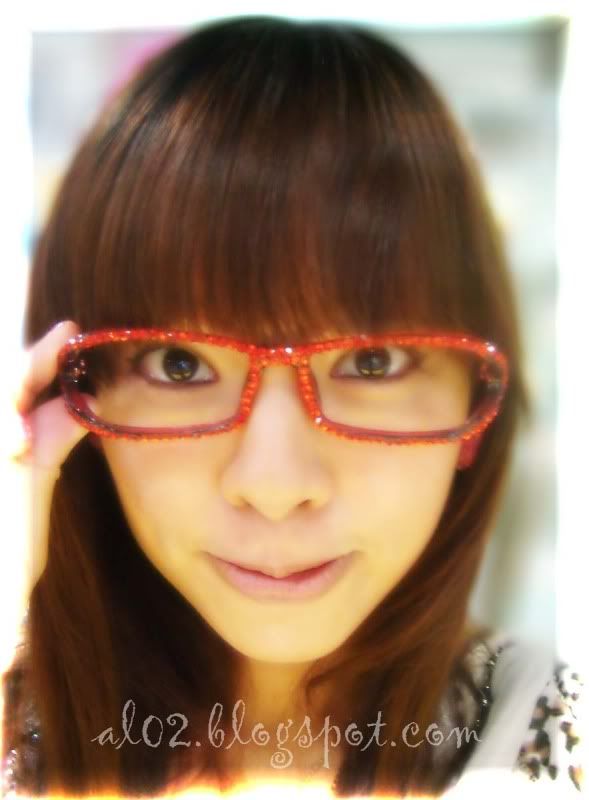 #3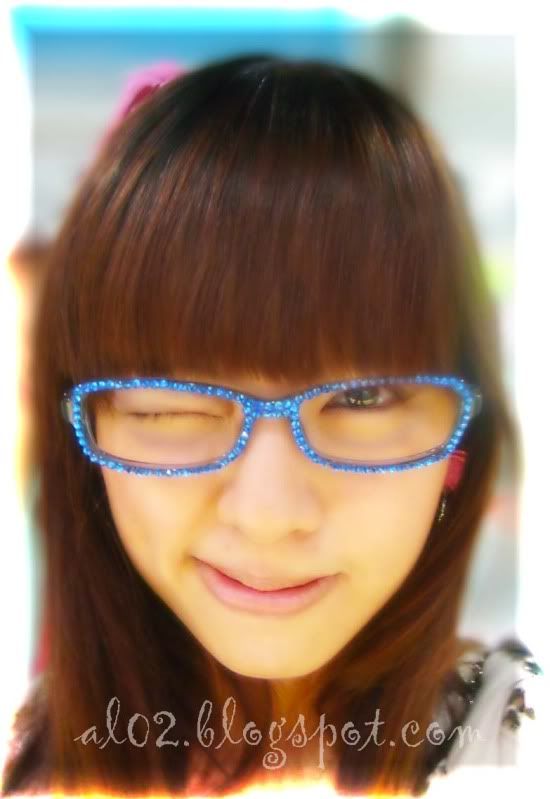 #4
#5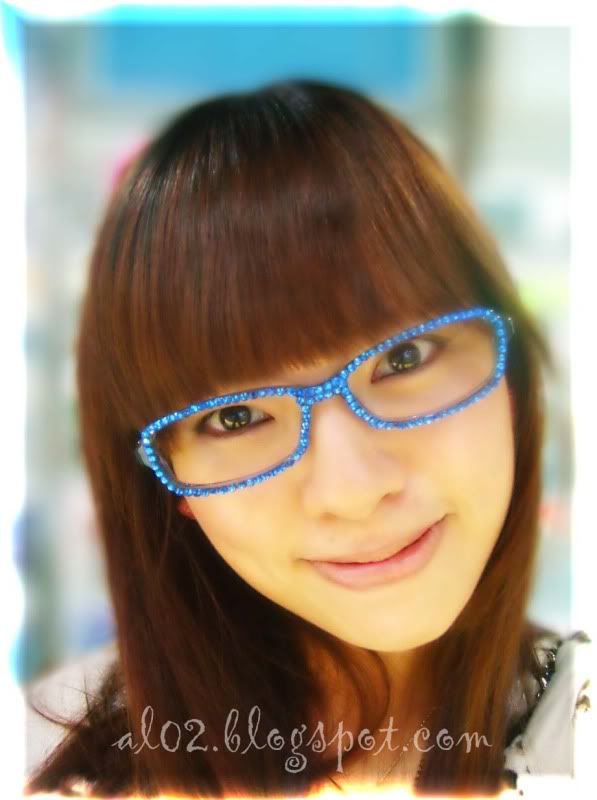 #6
They are the same pair of glasses i wore to the
Shout Awards
in case you notice. hehe. I'm totally loving these new pair of blings now.<3
PS : You guys can follow me on my tweet
@alliyeoh
if you have twitter. I update there more often these days cuz it's quick and simpler. :)