One year definitely flew by extremely too super quickly like in half a blink of an eye. I'm not even gna say in a blink of an eye because it felt just like yesterday we were celebrating the largest mass sing along karaoke for Everyone Connects and it's another year already now.


Remember these two paper human? They are that sweet couple of the 'Through My Window' mv





This year, there is no mass sing along, Stompers, freeze mob or anything like that. But last Sunday, TM Everyone Connets celebrated turning one at the Curve Centre Court and it was an afternoon nothing short of fun.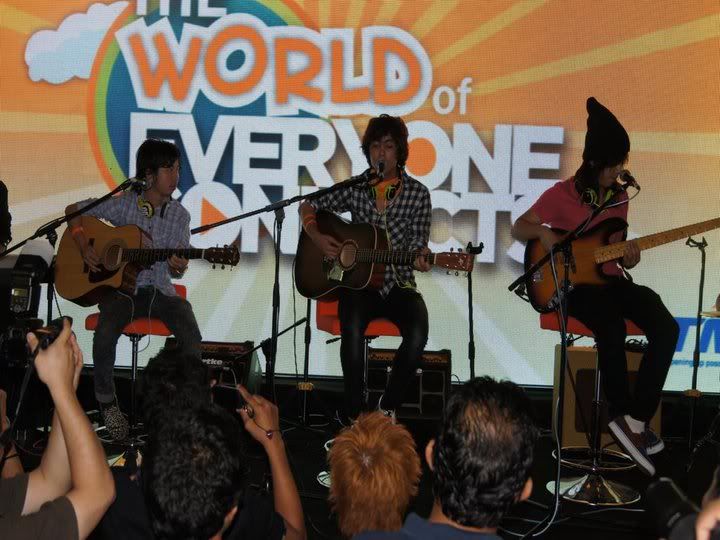 Of course, Bunkface was there to entertain everyone singing along with the crowd 'Through My Window' and 4 of their other songs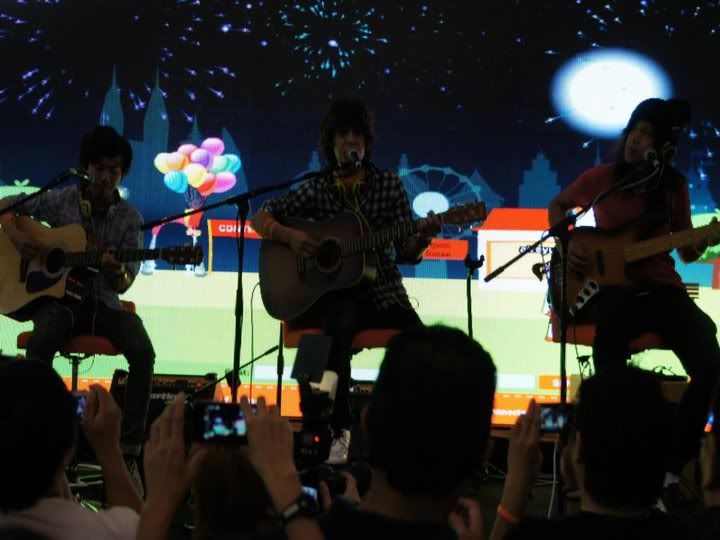 They also had booths set up to help new fans to register themselves and to get familiar with Everyone Connects.
And they start young
With parental guidance
Ben and Hunny Madu of Fly fm grilling the boys of Bunkface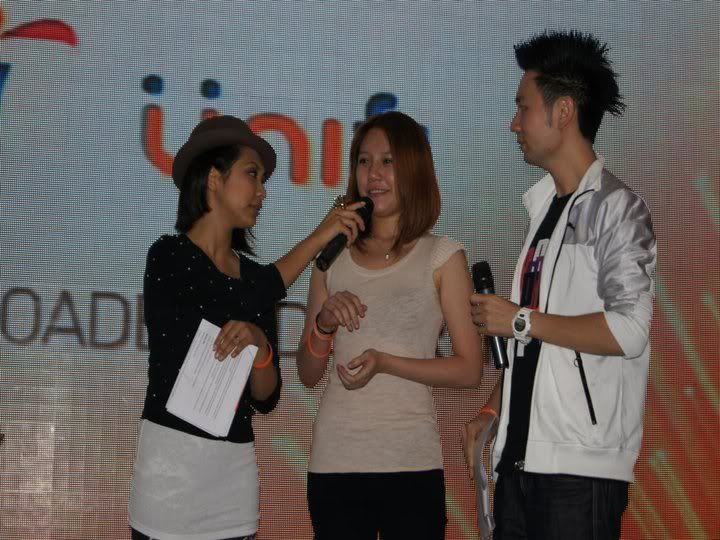 They then moved on to grill pro-gamer Summer Ash who will be showing her prowess later on
Sam and Summer having psyche power deciding to smell no evil at the same moment together-gether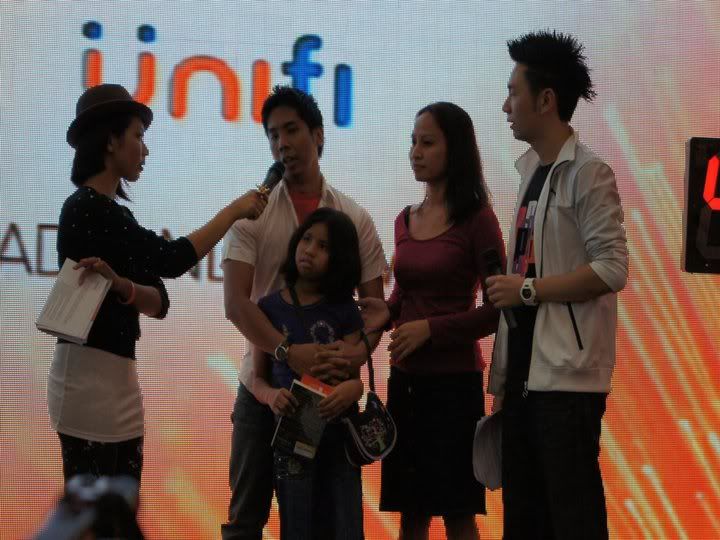 Users of Unifi testifying about the wonders of it
Bunkface gets up close and personal with the fans. Even aunties want to have their fan moment
Another aunty fan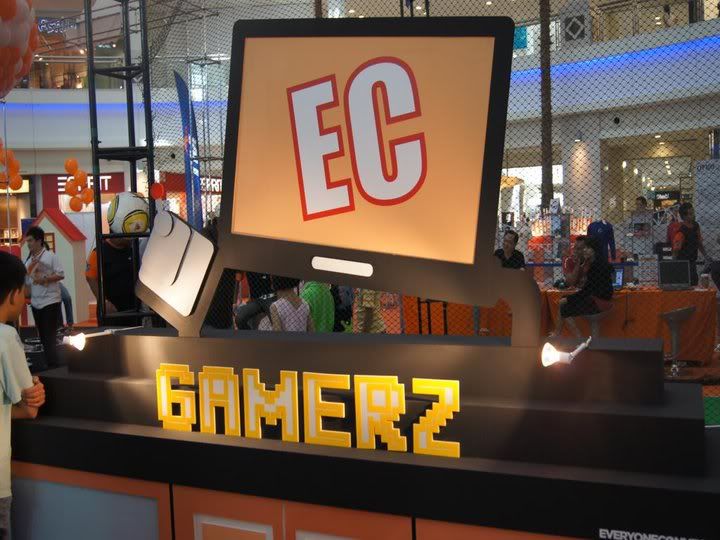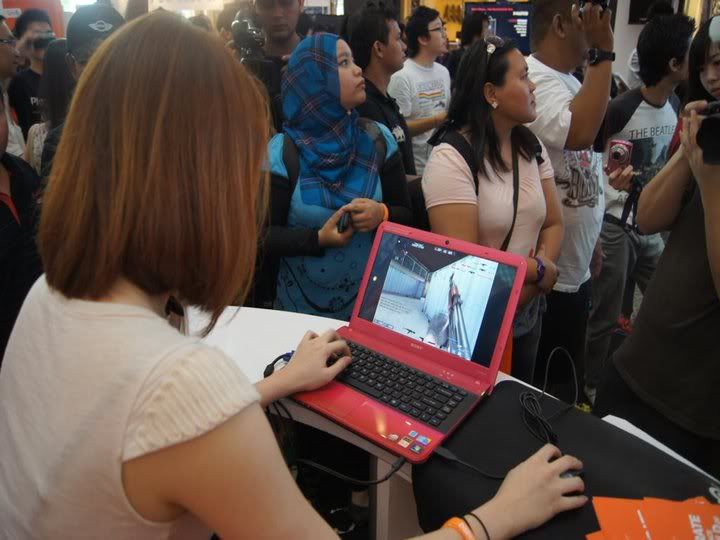 Summer Ash demonstrating her prowess in gaming amazing the crowd with her skills in Sudden Attack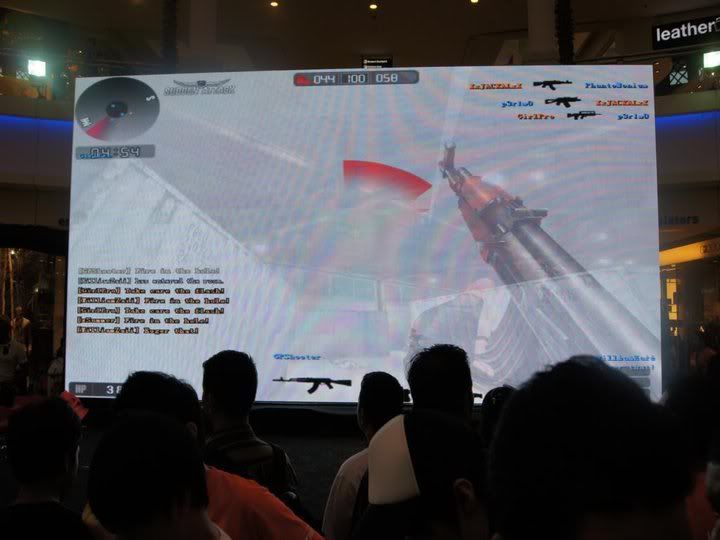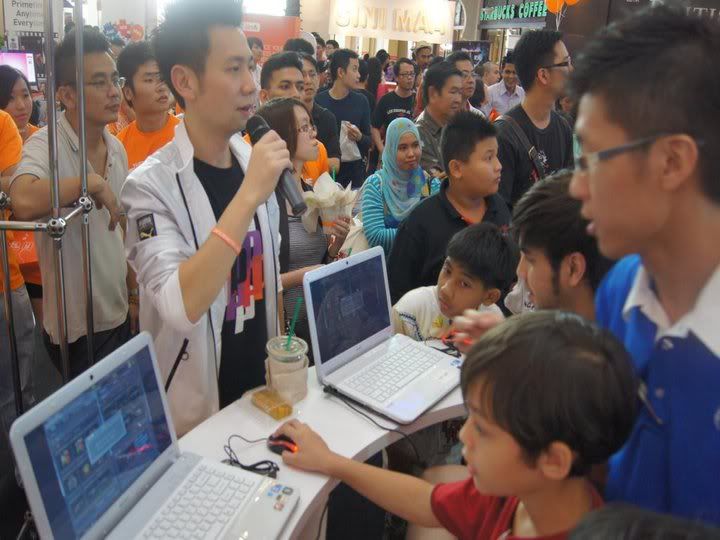 There were 3 live competitors competing against Summer and 2 of them were kids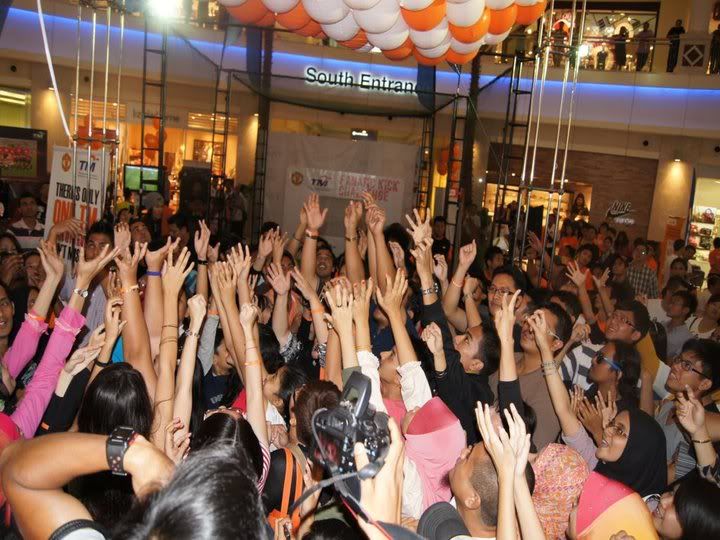 Why are everyone so excited over the balloons above?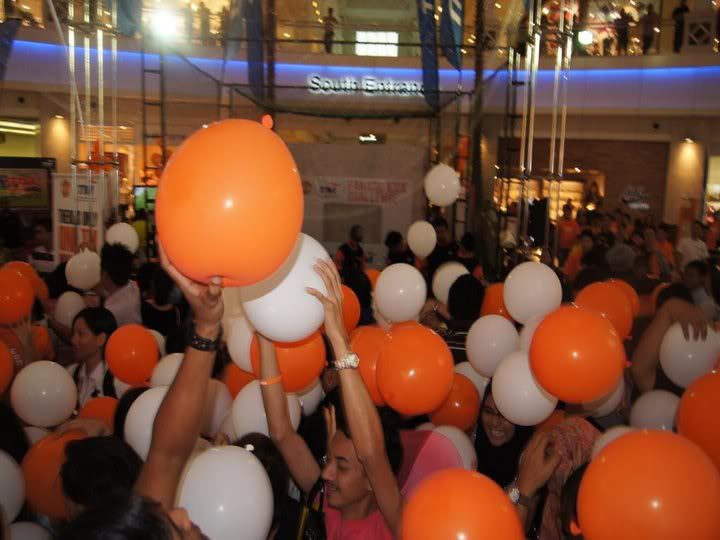 They are even grabbing the balloons
Shaking and hearing the balloons? Uh-uh what's with the balloons?
They are squeezing and bursting the balloons now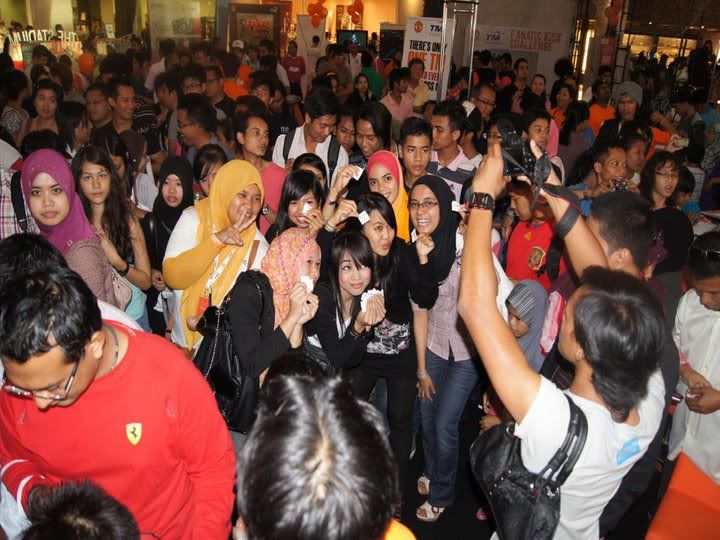 Ah, now i know why! There are strips of papers hidden in the balloon that contain prizes. So everyone was trying to find out what they had won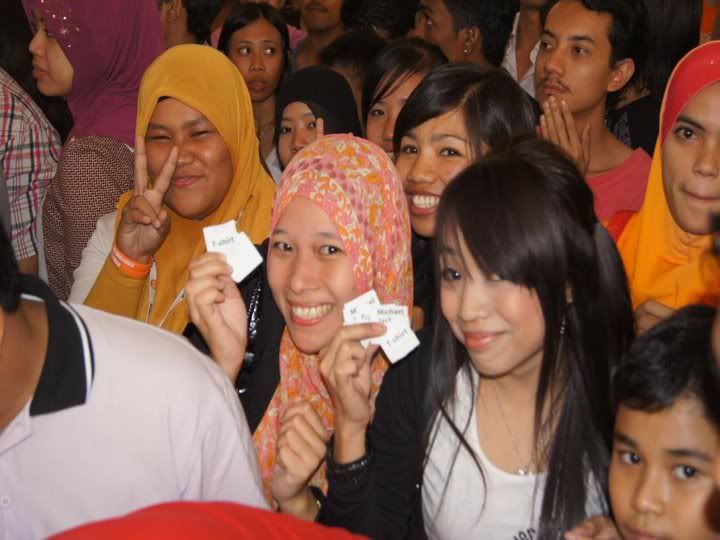 Not bad, quite a lot of prizes there huh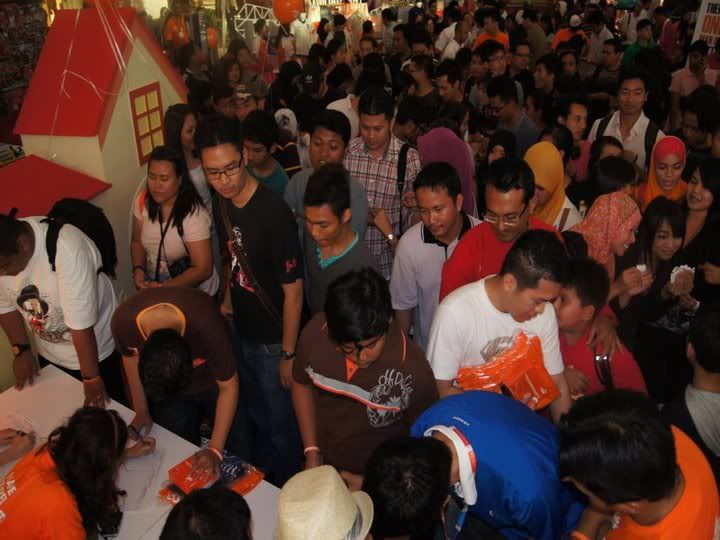 The crowd queing to redeem their prizes
The day ended with all of the TM Everyone Connects ambassadors singing the birthday song and cutting the huge birthday cake.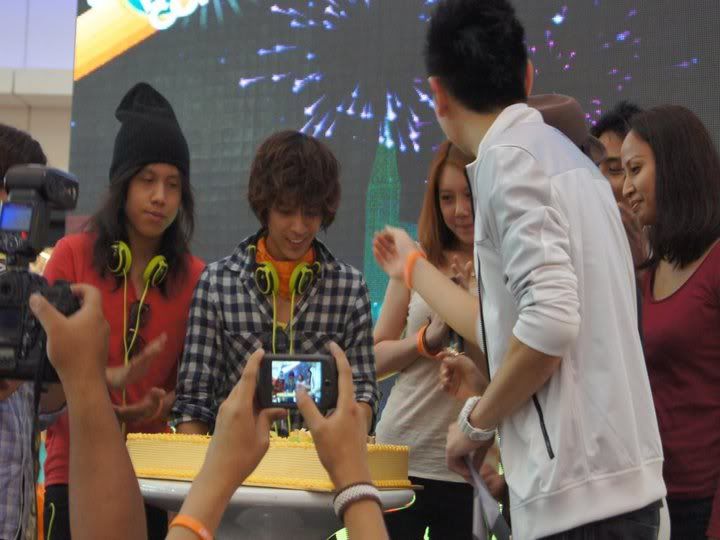 Congrats on turning one. Happy 1st Birthday Everyone Connects :)
Do you guys also remember how it was just plain orange and white the Everyone Connects website was last year? (to refresh your memory, click
here
) Well, now one year later, their website had took a turn and is now more creative and innovative and has some new features added.
The moment you click on their webpage, there will be this spaceship that flys you into the world of Everyone Connects while waiting for the page to load. Then you'll be ask to enter your name. Once you had done so, you can see a virtual you appearing and you'll be able to see anyone else that is also on the page at the same time. You can then move on to chat, run about or check out other portals such as the Open House (to spread the love of Everyone Connects), Sini Maa (to watch movies on Hypp.TV), Jamming Garage (search for songs on HyppTunes), Hall of Fame (to sign on the guestbook) and The Stadium (to connect with MUTV). Quick, go check it out yourself
here
to see the whole new world of Everyone Connects. :)