has two things on their menu that I totally love.

When I was in Guangzhou, I was actually craving for McDonald's. I know. There's so much Guangzhou specialties that we don't even have time to try out so why McD rite? But McDonald's being McDonald's, their menu do varies from country to country; I suppose to cater to the local palate and demand. Like in Bangkok, they have the pork burger and so being in China, I was half expecting something like Peking Duck burger. Who knows rite.

Anyway, on the 3rd day we were in Guangzhou, we got stranded to this town known as Gangding. It's a long story of how we even ended up there in the first place but seriously, there isn't much tourisy stuff to do there and there's nothing extraordinarily appetizing or rather, seems more appetizing than McD all around us, so a hungry mum and me finally decided to settle for yes, you guess it - McD.

We went during the lunch time, but there was no McValue lunch promo. Everything else on the menu was in Chinese and looks quite the same as our menu back home. No Peking Duck or siew mai burger. You get the drift. Aiks. And even though I think half of you might expect pork burger on their menu, there's none at all. Guangzhou's (China's) McD is actually halal.

So whats the difference in the menu then? Well, the good news is they still have the GCB burger in Guangzhou even though it's only the single patty one. But whatever. I love the GCB and how wonderful to be acquinted with it once again. What's more, their GCB has thousand island sauce instead of mayo. Nice! Actually, their GCB is called GCS, Grilled Chicken Sandwich instead. Sounds so much healthier. Like sandwich always remind me of Subway and burgers McD. *lol* And they also have grilled chicken wing with honey lemon, which tasted really good. Ah, if only Malaysia can bring those grilled chicken wings in too. *dreamily*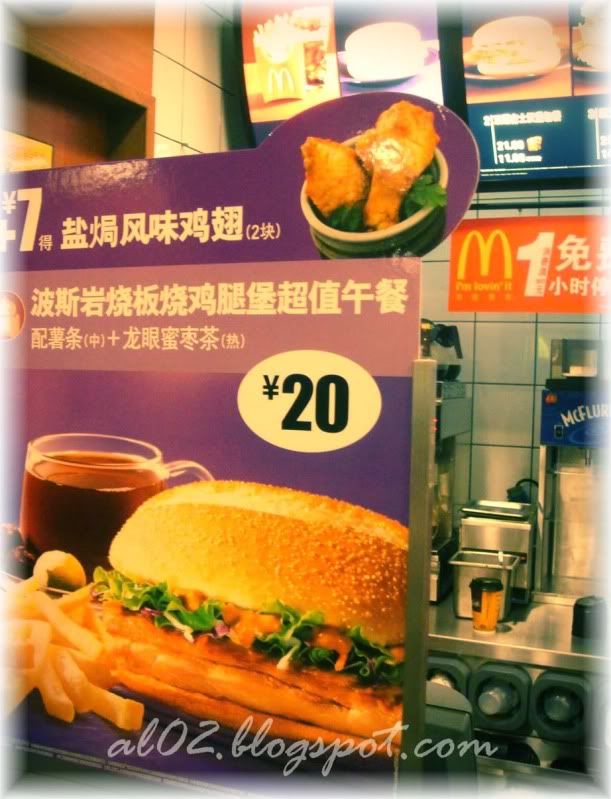 Their GCB set with standard fries and a cup of tea is only 20 yuan. Means only RM 10 like that!! Cheap can. And they are so healthy because they serve us tea instead of soft drinks. Just goes to show how tea drinking is very much a Chinese thing.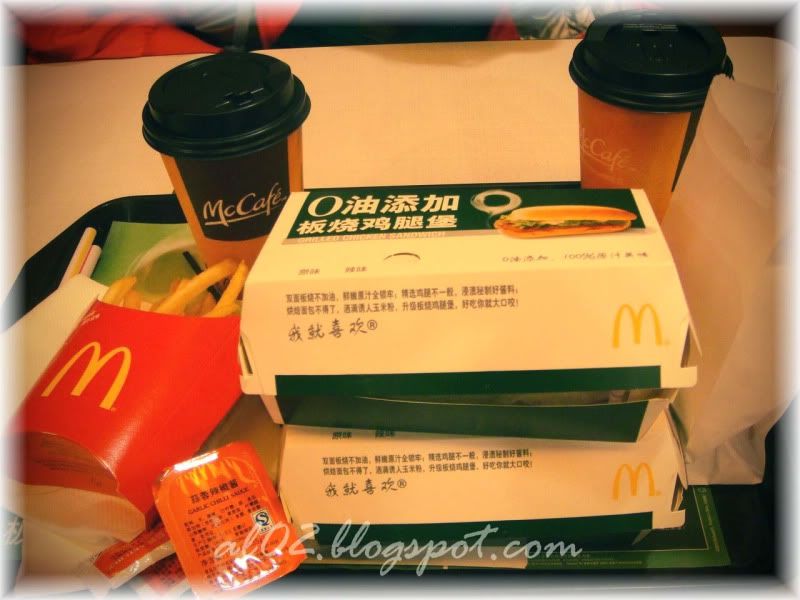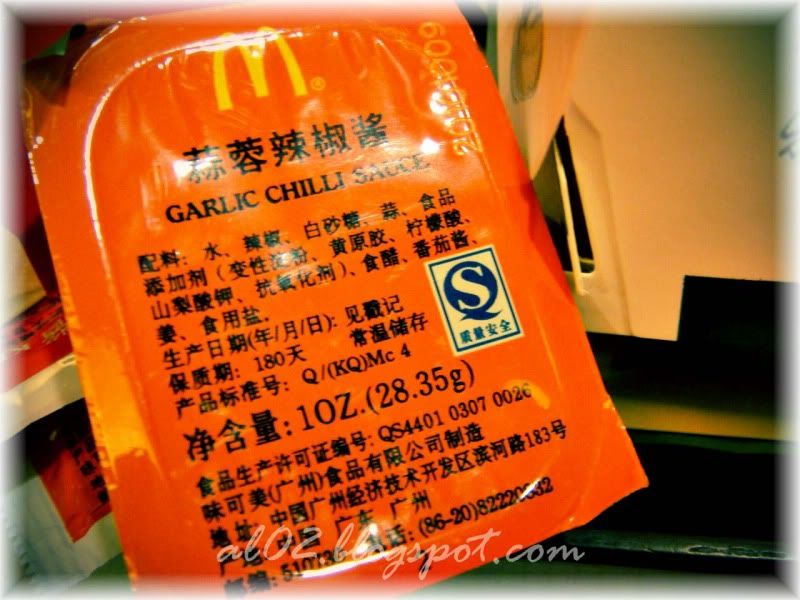 And on top of the normal chilli sauce, they also have garlic chilli sauce for our fries.
GCS!! *heart* (erm pls excuse the upside down burger :))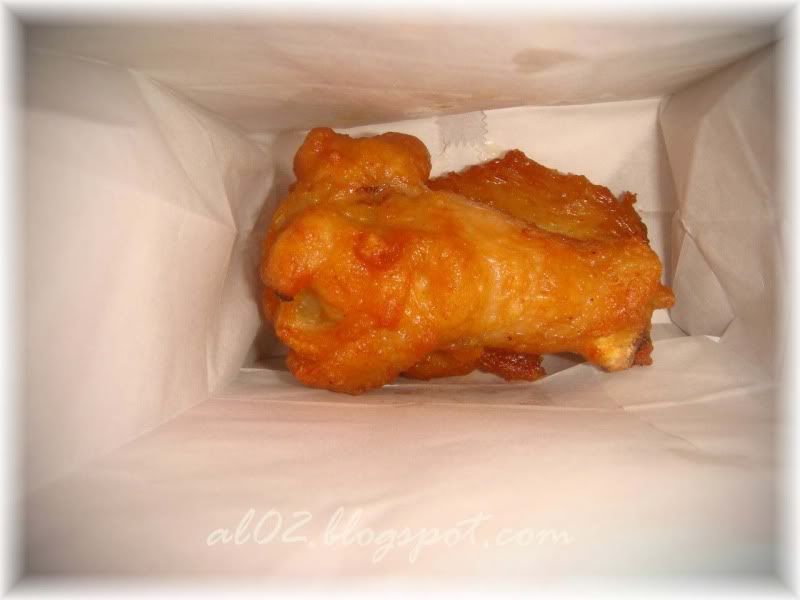 The grilled honey lemon chicken wing. In case you think mixing honey and lemon is a weird combo, it actually tasted pretty good; a sweet and sour combination. 7 yuan/~ RM 3.50 one. Really really yummy. Can Malaysia McD has this pretty pls??
So, if you visit Guangzhou and are at wits end to choose from the endless list of food, give their McD a try then. Especially the grilled chicken wing. Ah! :)