*warning : non-halal post ahead*
Is a restaurant I went to when I was down in KL for Forensics. Hidden in PJ Avenue 8, this restaurant definitely requires some hunting for. We got a little lost while searching for it because we didn't know where PJ 8 exactly was and actually had to pay parking to enter the area. By the time we found this little treasure, we were all starving max. The restaurant has quite a nice ambience, warm lights and all and of course, piggies everywhere considering it's a porky restaurant.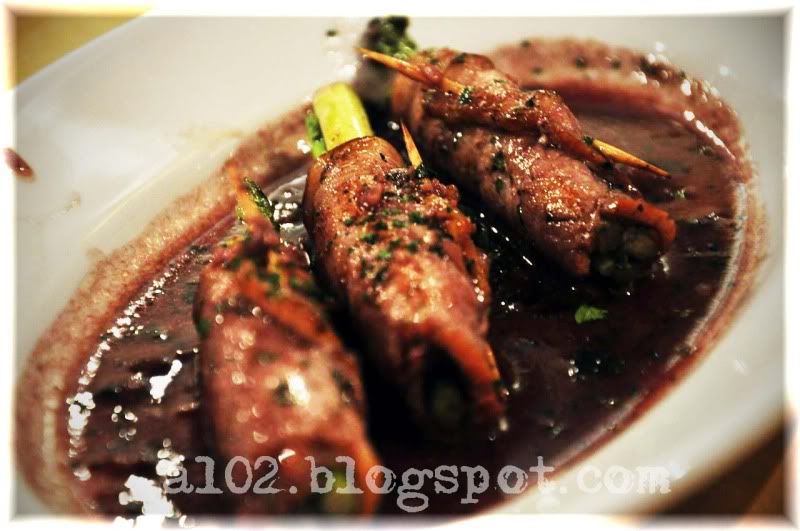 Appetizer - Devils on Horseback. Fancy name aside, it simply is bacon wrapping around asparagus cooked in their special sauce (which had wine if i did not remember wrongly). Super yum can. It is like very crunchy yet juicy at the same time. I want more!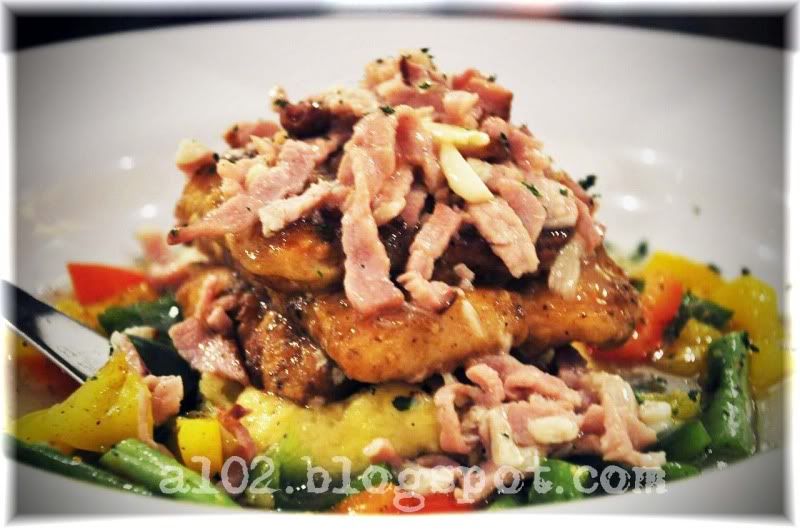 W didn't felt like having a lot of pork that day so he went for the pan fried fish with pork slices. Seriously, although they are known for their pork (more specifically pork burger), but their fish is like super yum. I really love the fish at first bite. And mix it with those sauteed slice pork is just about perfect.
My grilled pork chop. The gravy is good, the pork is quite good when it is hot but it became more and more rubbery as it turned cold.
BH's Hickory BBQ ribs. It was like one super duper huge plate of ribs and it smelled so so good. It tasted quite okay but the meat was not tender enough though.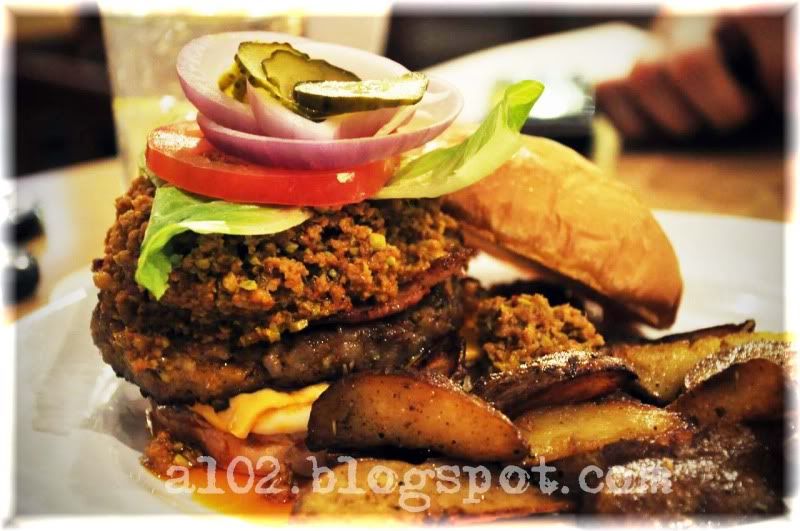 This is the highlight of the night - their super delicious pork burger *halo around burger* They have a few varieties of the pork burger, P1 to P7 or 10 (I cant remember) but this is the P7. That fat piece of pork patty was simply succulent and juicy. And top it with a slice of bacon and minced pork was like heavenly. Certainly one of the best pork burger I have tried in Malaysia.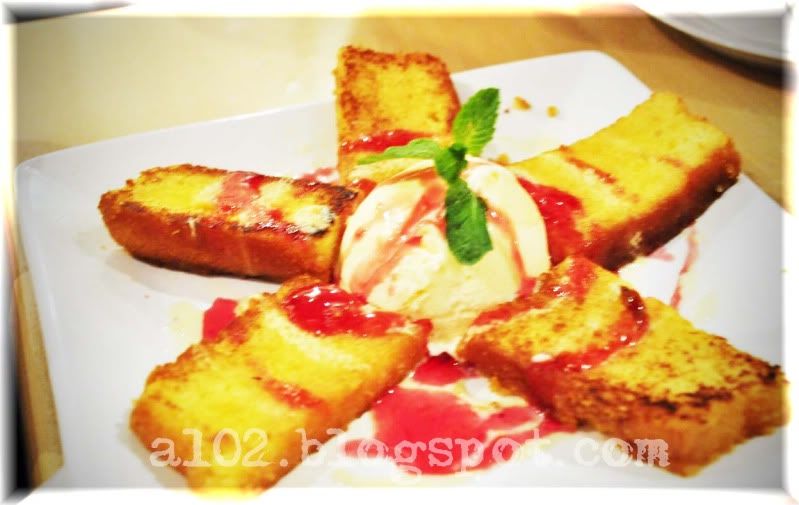 Dessert was fried butter cake with vanilla ice cream. The butter cake is super yum too. Love it max especially when eaten with the cold ice cream.
Oink!
We definitely had a porkilicious time that night. And other than lots of good pork, I learnt a new word that night - Cristang. We had a little chat with the owner and he sorta explain that Cristang means Portuguese descendants that are not Portuguese nationals. Yeah, in case you have been wondering all along, Cristang is not the name of the founder (like Cris Tang). Well, I think this place certainly warrants a visit from all pork burger lovers. I will definitely want to go back there again to try out the other pork burgers. :)
Cristang Restaurant,
B-G 19, 8 Avenue,
Jalan Sungai Jernih (8/1),
Petaling Jaya, Selangor
Tel : 03-79567877
Disclaimer : This is an unpaid food review/advertorial. All recommendations are based on my POV only, hence any discrepancy in taste/opinions is very much regretted. :)