Last Friday, I was invited to Mango (MNG) to check out their Spring/Summer 2011 collection. Mango has always been one of my favourite brand, so I was truly enthralled when I got the invite. I totally love their new collection that goes for the modern and clean look, filled with playsuits, pleated skirts, high waisted pants, skinnies and boot cuts with colors from nude hues to bright vivid, contrast stripes and retro to complete the wardrobe for any occasion. I also love their shoes, bags and African theme accessories for this collection that are bold, funky and chic at the same time.

I was given an opportunity to try out the new collection, playing stylist to myself in conjunction with the Mango 'Style Up Yourself' contest that is running from the 5th to 8th April 2011 and from the 12th to 15th April 2011. So, basically all I had to do was to style myself up according to 4 categories; 'Casual', 'Jeans', 'Suits' and 'Evening'.

Casual


#1
#2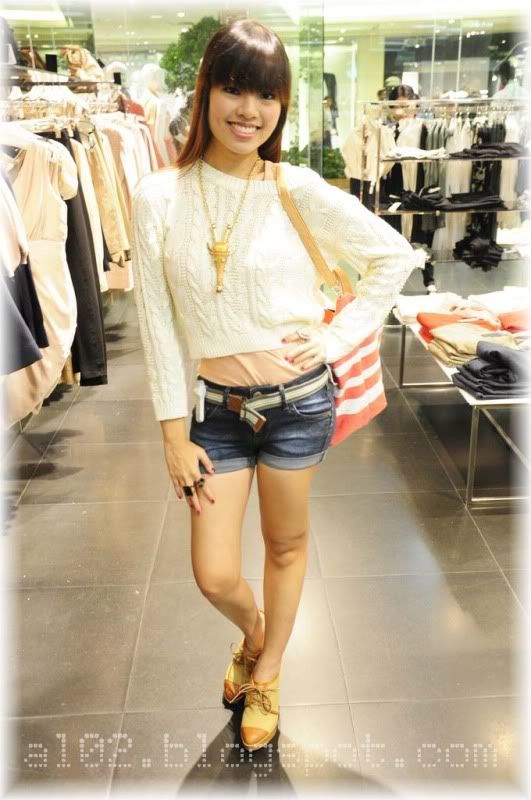 #3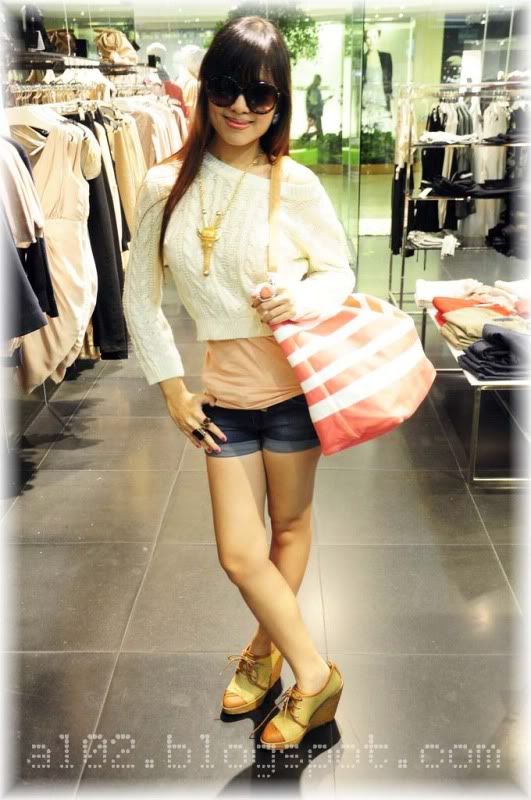 #4
#5
#6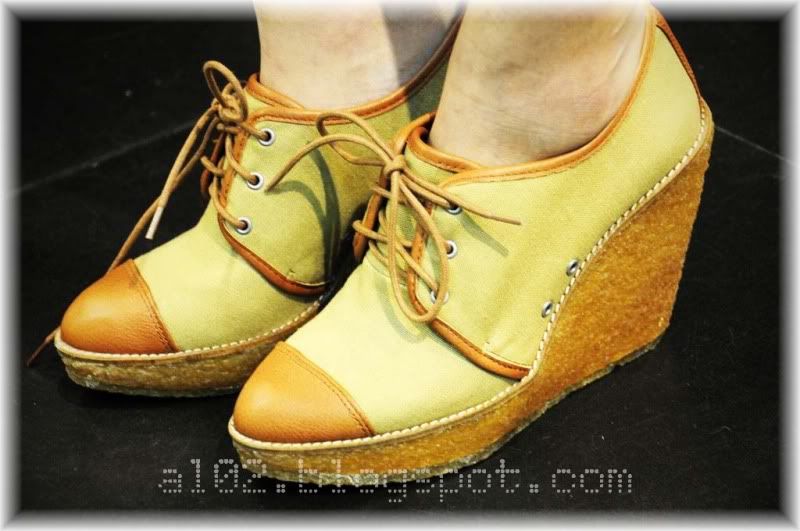 #7 - Oxford wedges ♥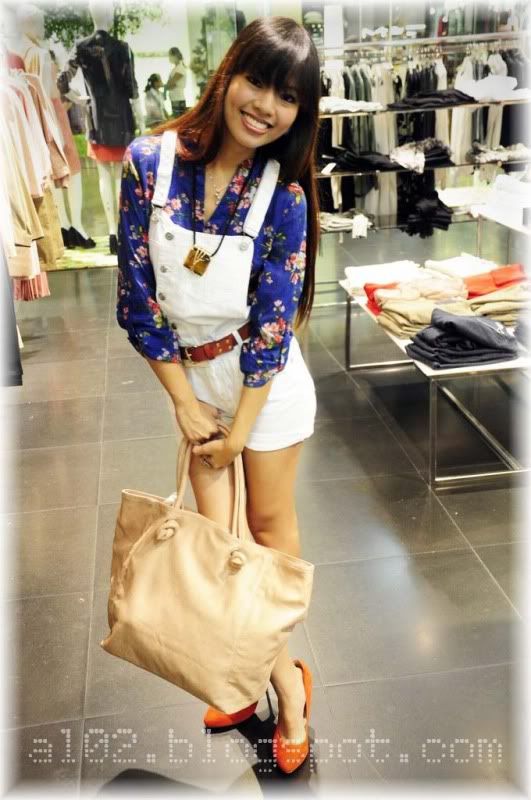 #8
#9
#10
#11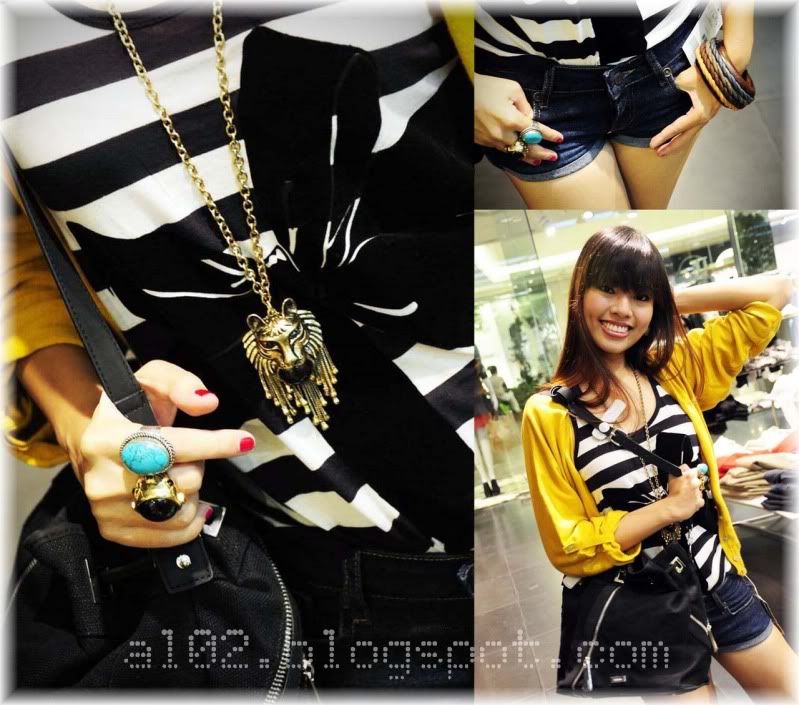 #12
#13
#14
#15
#16
Suits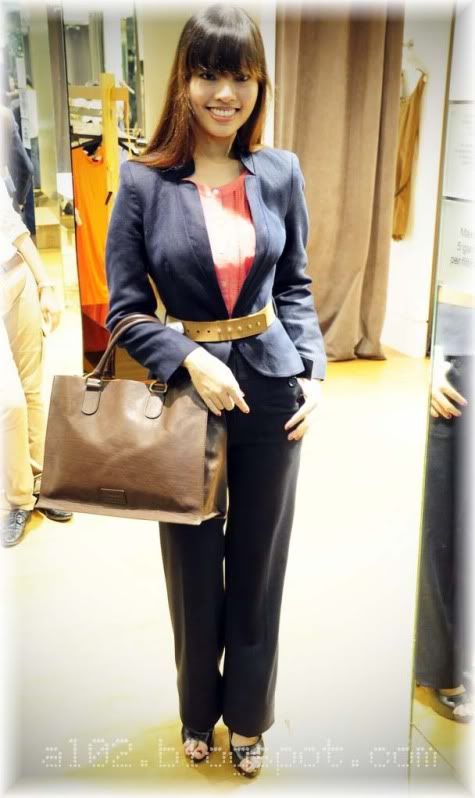 #17
#18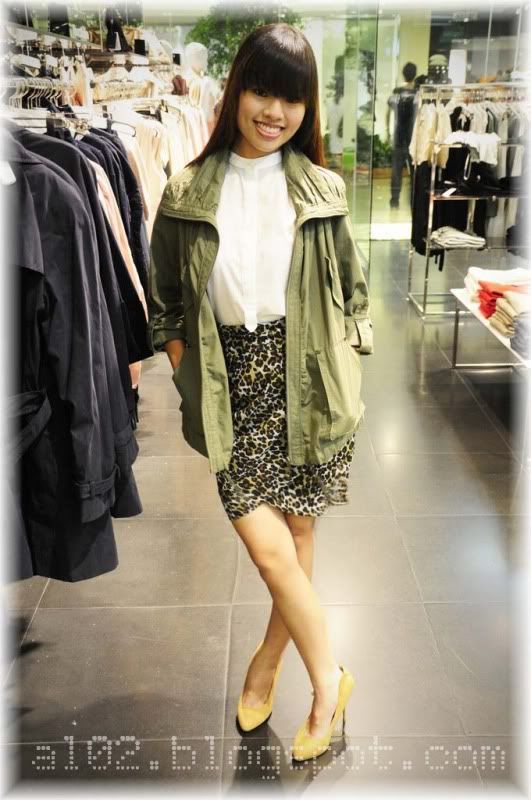 #19
#20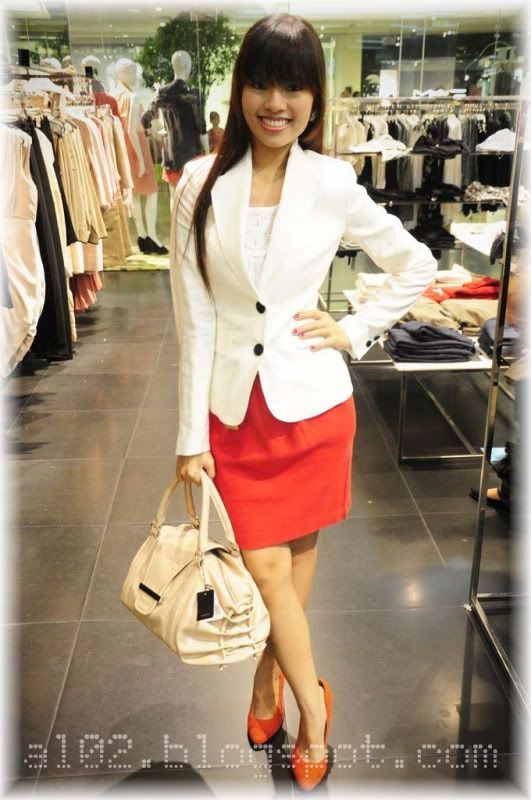 #21
#22
#23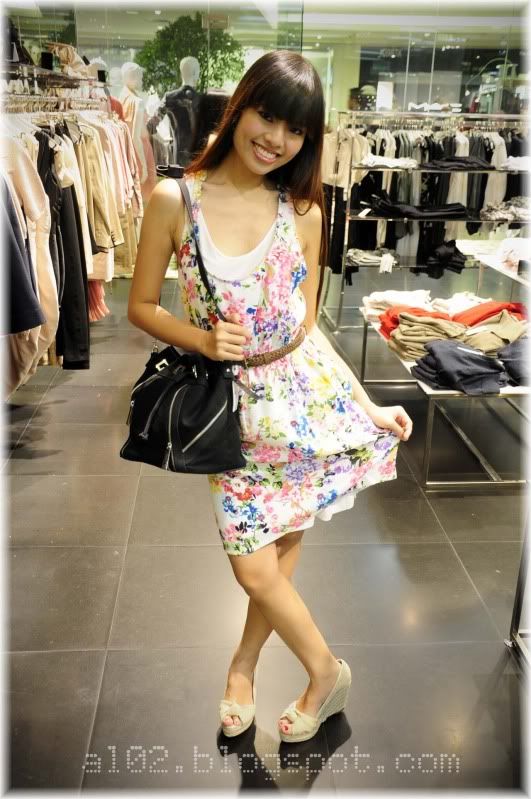 #24
#26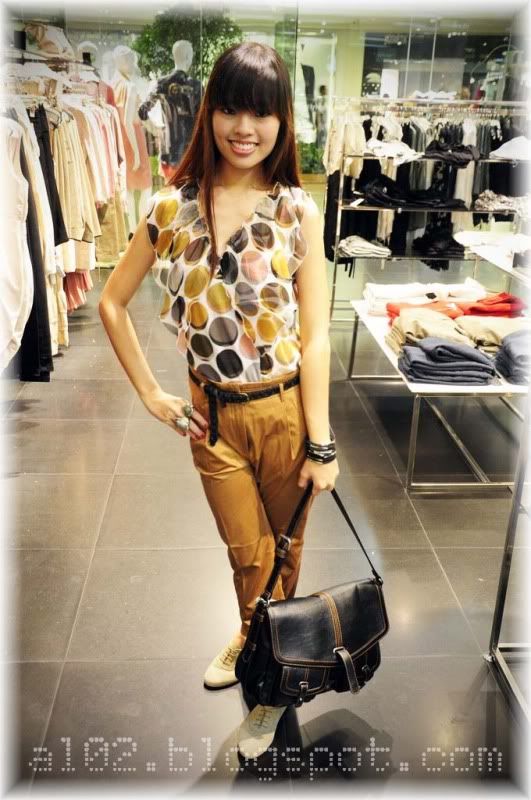 #27
#28
Evening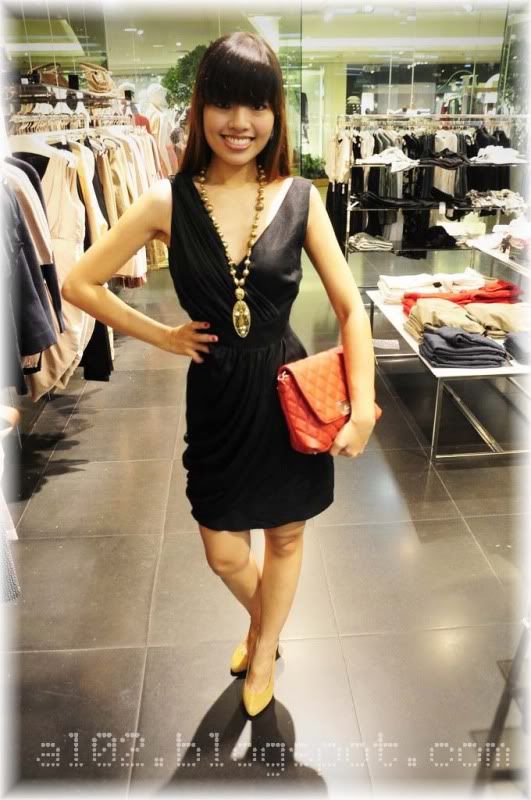 #29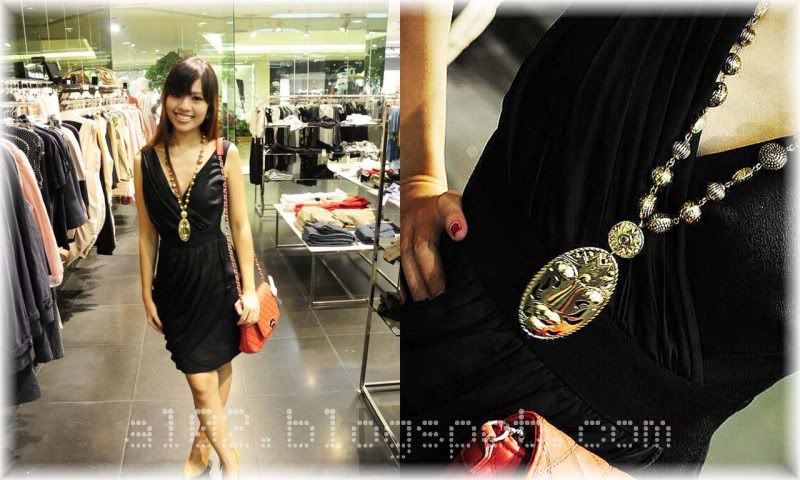 #30
#31
#32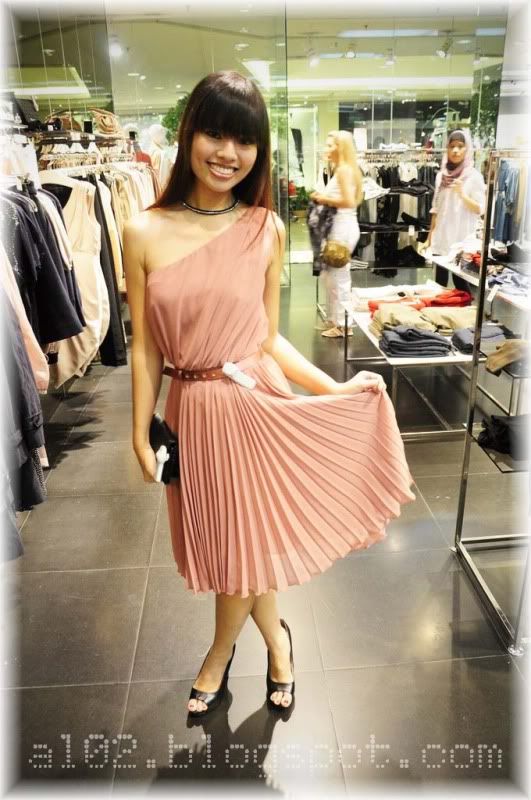 #33
I definitely had a jolly fun time spending the whole afternoon playing dress up, mix and match and photoshooting. Of course, the whole time wouldn't had been so exciting and fun if not for Human Torch for being my patient photographer, Cherry, the assisstant manager who helped me picked my looks and clothes sizes and all the other friendly staffs at the Mid Val MNG outlet, hence my sincere thanks to all of them who made my day. :)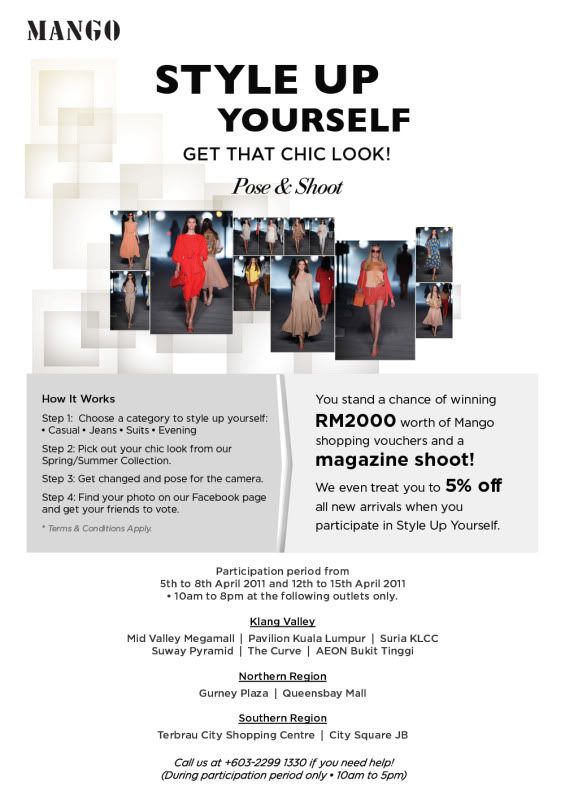 Of course, if you think you can do better than me at creating your own style and look for the 4 categories, then head down to any of the Mango (MNG) participating outlets during the contest period and have your share of fun styling and playing dress up. After all, it's something we girls love to do, no? There will be one winner per look and each winner will receive RM 2000 worth of Mango shopping vouchers and a magazine shoot. For all you know, you might be one of the winners!
The contest mechanics :
• Visit a participating Mango store during the participation period. NO purchase necessary.
• Participant must choose at least 1 look and up to a maximum of 4 looks between the categories of Casual, Jeans, Suits and Evening.
• A Mango Look Book is available for inspiration.
• Participants must mix and match Mango clothing and accessory pieces and proceed to change into the chosen looks.
• An individually posed photo will be taken of the complete look and uploaded (1 day later) on Mango's Facebook Style UpYourself photo album.
• Participants must tag themselves in the photo album.
• Participants will be given a Next Step Card upon filling up the application form & submitting their photo/s.
• Next Step Card contains a 5% discount coupon & instructions of what to do next.
• After preliminary judging & shortlisting, wait for the announcement of top selected participants by 18th April 2011.
• If you are selected as the top
finalists:-
a) Ask your friends to be fans of MANGO fan page on Facebook.
b) Go to the Style Up Yourself tab (FB Application) and get them to vote for your look.
The voting period starts 19th to 25th April 2011 and winners will be annouce on the 27th April 2011. For more details and for rules and regulations of the contest, please feel free to check out
Mango facebook page
. Have fun and all the best fashionistas! :)