Cambodia post.

This has gotta be one of my favourite Cambodia dish. It's usually a breakfast staple of rice noodle fish soup, but not quite the same as our Chinese Teowchew fish head/ fish noodle soup. It consisted of pounded fish meat with lemongrass and fish sauce with coconut milk base broth in a subtle yellow greenish color with fresh rice noodle. On our 3rd day in Phnom Penh, Napich (for first time readers, Napich is my Cambodian friend) invited us over to his house for lunch. It was really a privileged to have the chance to sample some authentic home cook Cambodian food.

After a warm welcome, our lunch was immediately served. Our lunch for the day was prepared by Napich's sister-in-law and honestly, his sister-in-law makes really good Num Banh Choc. Aside from the rice noodles, the Num Banh Choc was served with bean sprouts, grated cucumbers, shredded banana blossoms, chopped spring onions and baby chilis (chili padi).


Fresh rice noodles.
Chopped spring onions and shredded banana blossoms.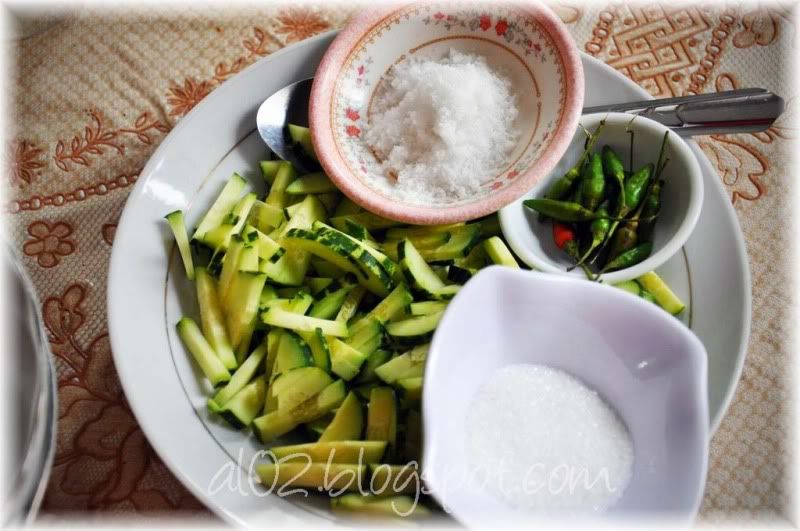 Grated cucumbers and baby chilis with salt and sugar to add.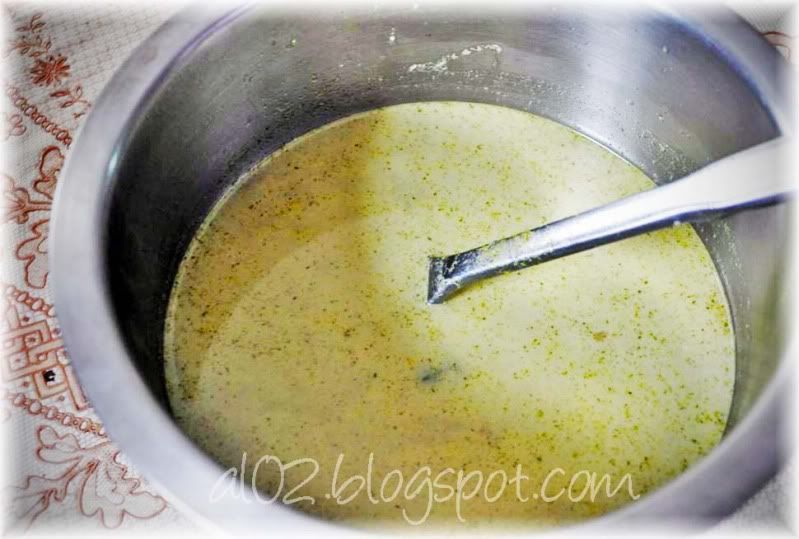 The key ingredient to a good bowl of Num Banh Choc is the broth I felt and this pot of broth is awesomeness.
Voila! A hot yummy bowl of Num Banh Choc. Can you see the abundant pounded fishes? In a sense it's like our Malaysia Penang laksa with the pounded fishes. I omitted the bean sprouts because I don't like bean sprouts.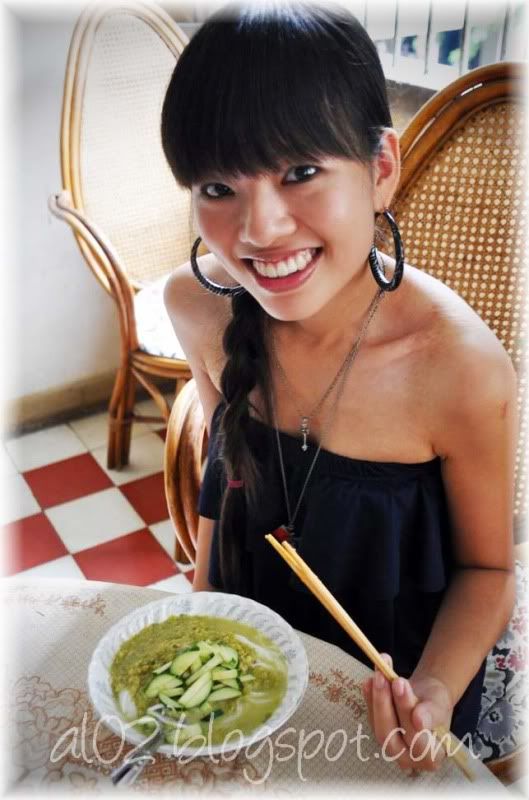 Nom nom time. Two thumbs up definitely. :)
I totally enjoyed the simple yet delicious lunch. Well actually it may seems simple, but I suppose the broth preparation can be quite tedious too, having to clean and debone the fishes and then pound them etc. The num banh choc was so good that I went for a second helping and Human Torch went for 3 helpings! I really love how they have a tinge of spicy plus minty taste and it's not too sourish nor is it too sweet or salty. We really like to thank Napich for the invite and for his sister-in-law for preparing such a delicious Cambodian staple for us. I am so missing it right now. It will be perfect if I can have a bowl of Num Banh Choc serve this very moment. :)