It was one mad awesome night last Tuesday with all the girls really dressed up and the guys looking really smart too. It's a rare yet wonderful sight to see how all 41 of us looked so gorgeous and stunning. I don't think I had ever been more enthusiastic over a dinner or exhausted preparing for a dinner than this.

Nonetheless, it's surely something really fun when all the girls in the class becomes equally vain and gets together to do the girly stuff. I think nothing beats dressing up and looking good together with a whole bunch of your friends. It's like every single girl actually took the effort to want to look their best or at least pretty for the dinner. I started my dress hunting a few weeks back, during my study break to be precise and after searching through multiple blogshops (we got no shopping malls here in Moldyland so blogshopping was our only alternative), I was suddenly hit by this inspiration to tailor made my dress instead hence I went in search for a tailor in KT and lo and behold, I managed to actually find one which did a fantastic job. I'm really impressed at how well the dress turned out, in fact about 99% of the design I desired.

I still can't get over at how astonishing everyone look that night especially the girls. It's not always that some of the girls who don't quite bother dressing up actually went frantic dress and shoes hunting, girls who rarely wore dresses were in dresses that night, those whom never wore heels higher than 1 inch was in heels too, girls who never did their nails also had their nails painted, girls who never had their hair done in a saloon (other than having it cut) also visited the saloon to get their hair done and girls who seldom wore make ups were in make ups. As for the guys, even though their preapration was much more simpler than us girls, it was as impressive to see how most of them decided to take the effort to dress up in the end coming in blazers, suits or vest looking smart and admirable.

It's still quite hard to believe that this time it's really goodbye to all my beloved friends, after so much that we all been through together, it's time to bid farewell. That the next time we will all see each other again will be at our convocation. As we all prepare to move on to the next big phase of our life, I just want to wish every single one of my batchmates the very best. I know we can all continue to survive and get through housemanship! Now this is not the end but just the beginning of many more years of friendships to come. And I don't think I can ever say enough thank you to all my amazing lecturers, for each one of them, even those that had taught me only for a short period of time, everyone of them had taught me well, had helped me improved especially on my clinical skills over the years and prepared me to become not only their students but also their colleagues.:)

"It's hard to walk away
From the best of days,
But if it has to end,
I'm glad you have been my friend,
In the time of our lives."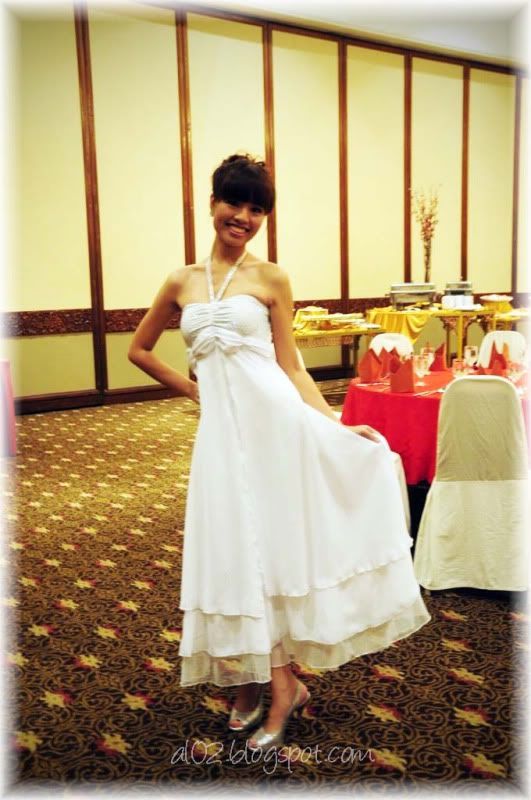 My dress for the dinner - the one and only in the whole of Malaysia. :)
My hairdo for the night.
Our dearest OG specialist who is one super enthusiastic lecturer who forgets the time once he starts teaching but he had surely taught me much and well in OG

.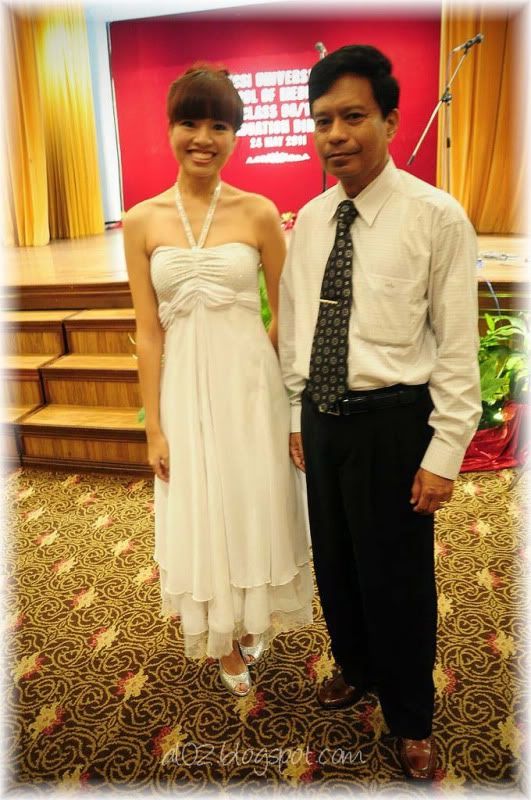 Our very interesting Ortho specialist who never failed to tickle our funny bone.
One of my favourite Paediatrician and his wife, who is also my ENT lecturer. They are such a sweet couple.
My dearest Internal Med lecturer who will tell you that if you don't die of liver cirrhosis (from drinking), you'll die of heart attack instead.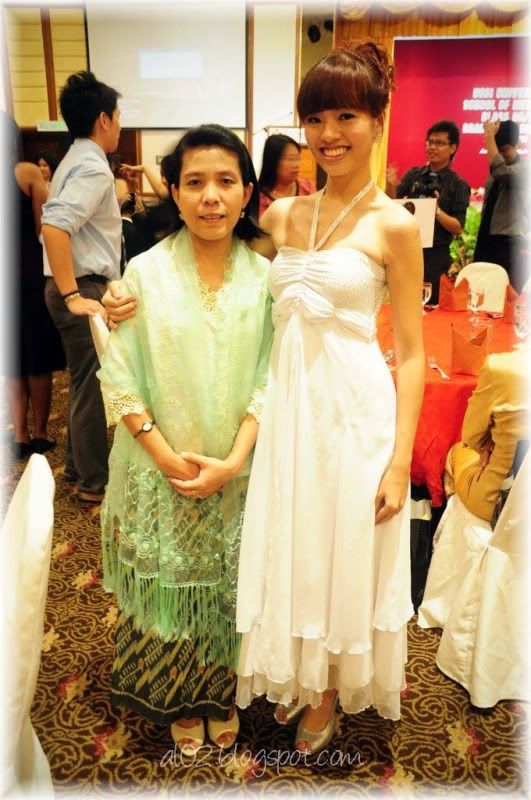 Another of my favourite Paediatrician. She's really a very nice lecturer and very cute also.
Even though I didn't had much opportunity to be taught by her, but she's one of the friendliest and cutest lecturer.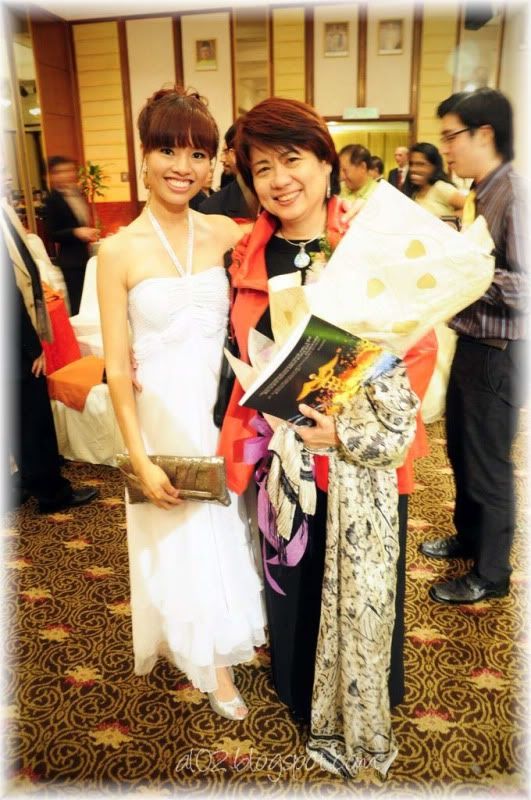 Our very chio and awesome Dean. Notice that we have the same hair color? :)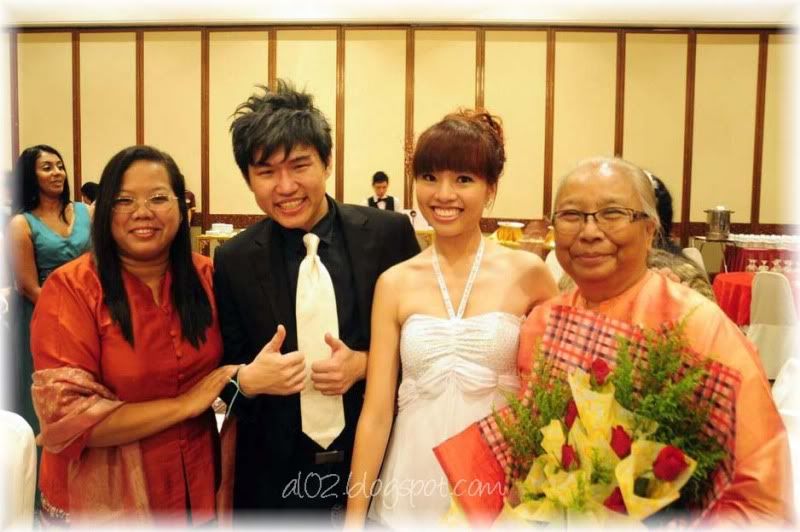 Another Paediatrician and our dean of clinical school in Moldyland famous for her 'I'll Kill You' line
My handsome date for the night.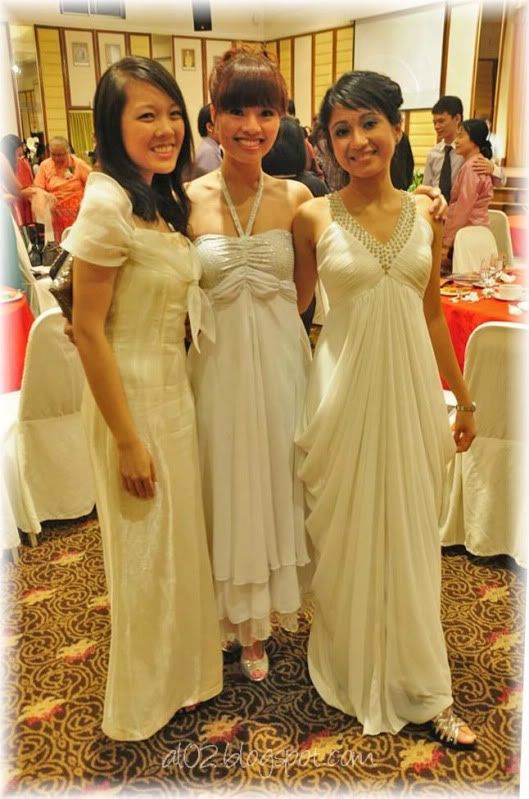 The white angels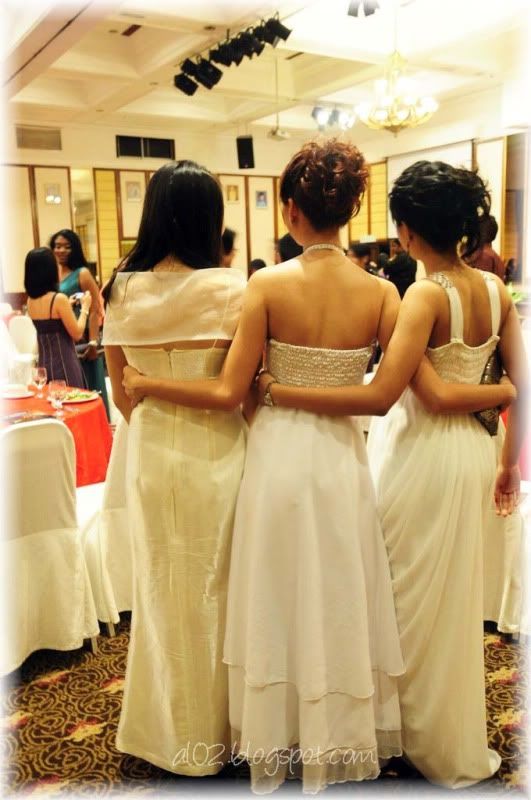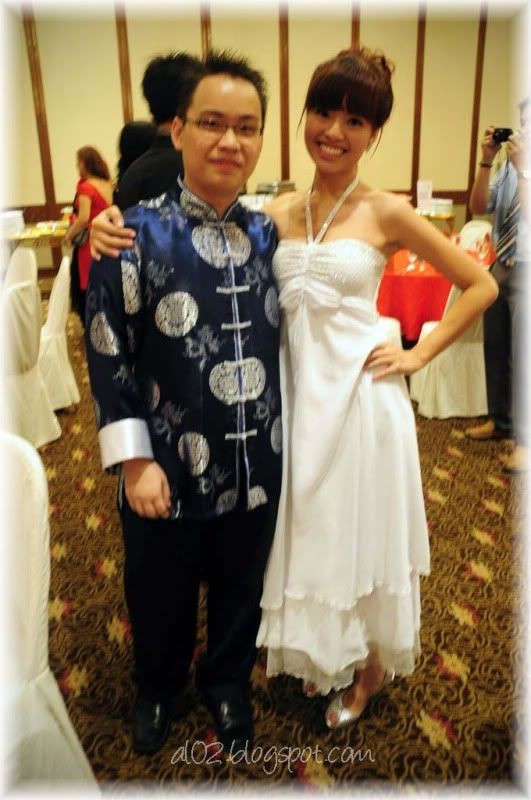 Everyone say hi to Dr. Emily. He look so smart in his Chinese traditional top. Proud of my little brother no.1.
Three of my good friends in medical school - very friendly, helpful and humble girls.
Awesome possum housemates for life. <3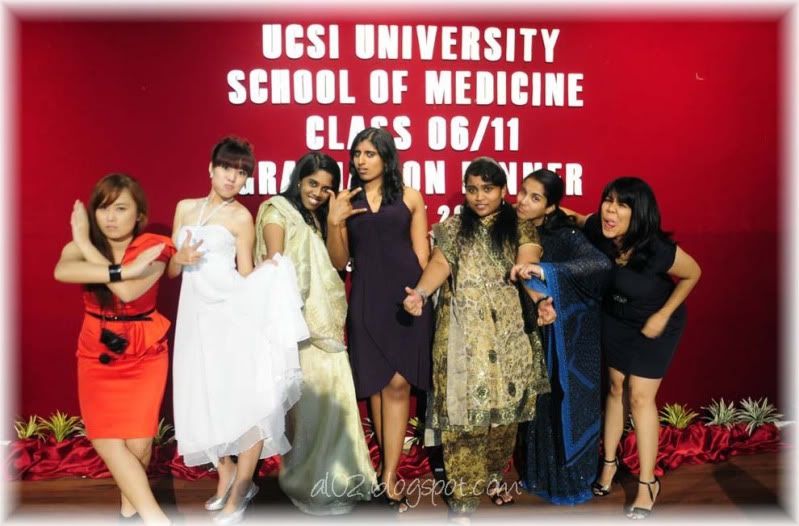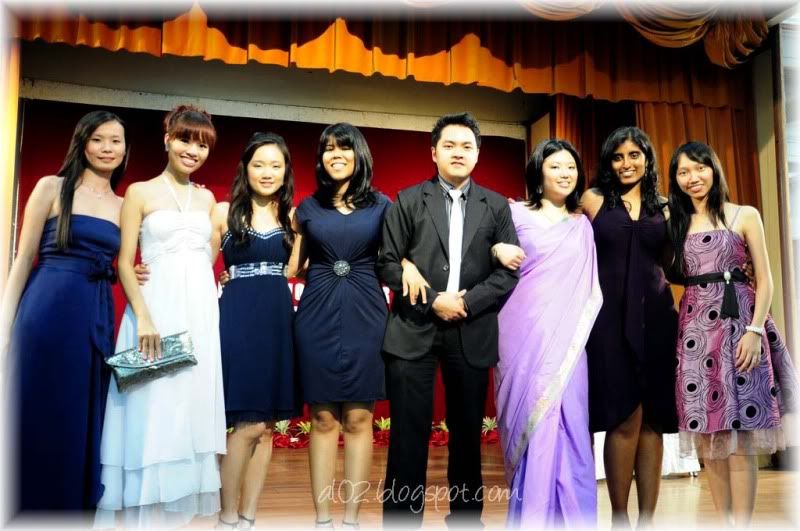 Our big boss aka Mr. Consultoid. Despite the fact that he super love to tease and lie to innocent people (like me) so much so that if he is Pinochio, I believe his nose will have gone around the globe twice but deep down, he is really one of the nicest friend I have known. He's one guy who knows literally everything from medical facts to craps and he never fail to amaze us with his powerful knowledge. And he's one friend you know you can count on whenever you need help.
By whenever, I really mean at any time of the day or night at all. I'm gonna miss his crap and laughter much.
With the hotties in blue.
I'm gonna miss all of you <3
The medic hunks. Only 6 of them are still single. Guess who?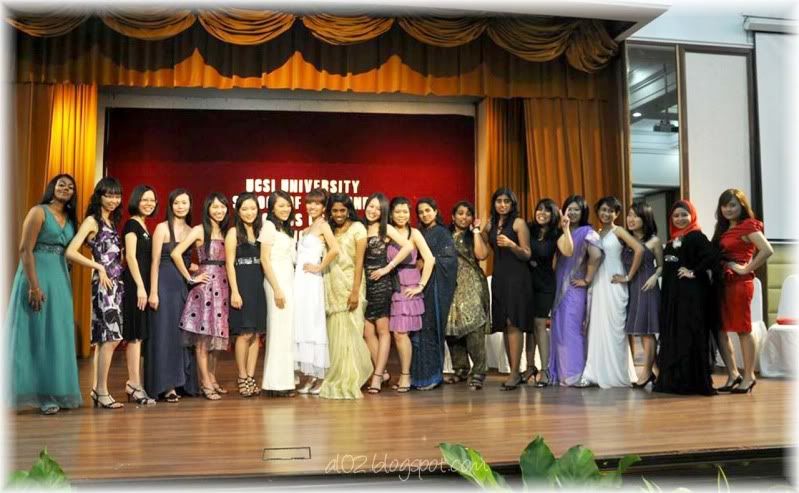 All my pretty babes. Really love the parade of dresses.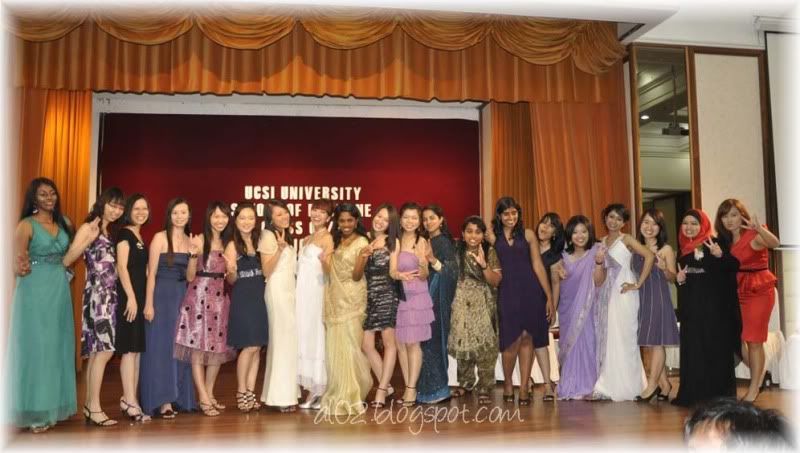 A final one of all the pretty babes
The Graduation dinner was definitely a very memorable night and one of the best night that I had. It's our one and only Graduation dinner, after 5 long years in medical school and looking at how dressed up everyone was having fun capturing moments together, the exhaustion in preparing for the dinner was certainly worth it. :)