During my family visit to Kuala Terengganu last week, we made a last minute spontaneous decision to make a half a day roadtrip to Kota Bharu, the Royal City of Kelantan since Kota Bharu is just about 170 km from Kuala Terengganu. But because there is no highway connecting this part of the east coast, on top of the jam, it actually took us about 3 hours to reach the place.

We reached KB town late in the afternoon and we settled for a quick late lunch at the Kebun Sultan food court which ironically sells all sorts of food from all over Malaysia, Thailand and even Singapore except Kelantan itself. I was trying to look for something Kelantanese (it's unfortunate the best nasi kerabu as recommended by Owi wasn't open that day) but there was none in the food court.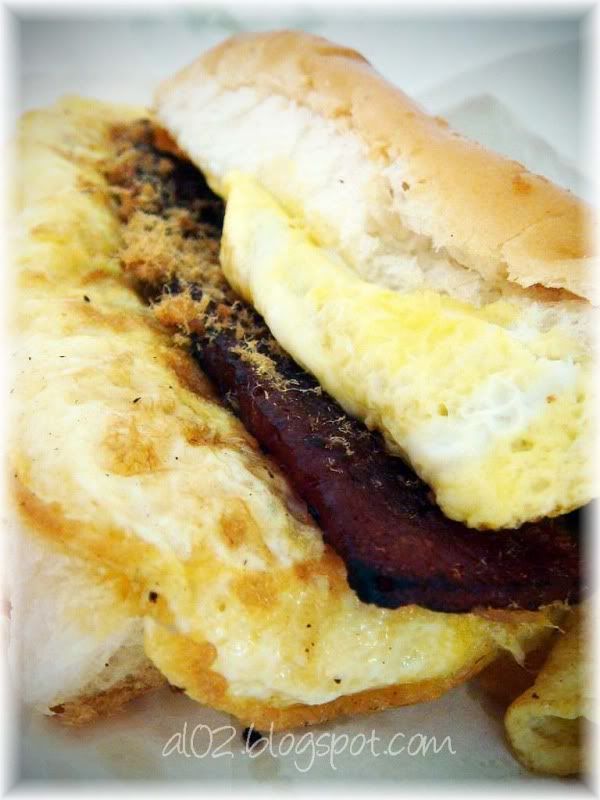 I found this roti bak gua (bread with bbq pork) with egg and chicken floss though.
We drove around KB town after lunch and I realized Kota Bharu is definitely a much bigger town than Kuala Terengganu. Although they too do not have a cinema (we tried searching for the rumoured boy-girl separated cinema but couldn't find any) but at least they have a Parkson and Tesco and more Chinese restaurants.
We decided to visit one of the many batik factories around KB and with the help of google and my gps, we found ourselves at Nordin Batik. Batik is one of Malaysia's traditional superior craft and is very well known in the east coast. At Nordin Batik, we were allowed to visit their workshop where they manually drew (right from their own creativity) and dyed the batiks. And thanks to the nice people there, we also had the opportunity to try our hands at batik drawing! It's not difficult but batik drawing certainly requires inspiration, creativity and most importantly skill. Draw too fast or too slow and your batik will be ruin. It's almost like a school field trip again where we went factory visiting and got briefed etc. haha! None the less, I always find it interesting to learn a little more and to gain different insights on the occupation of others as I find it enriching to my life experiences.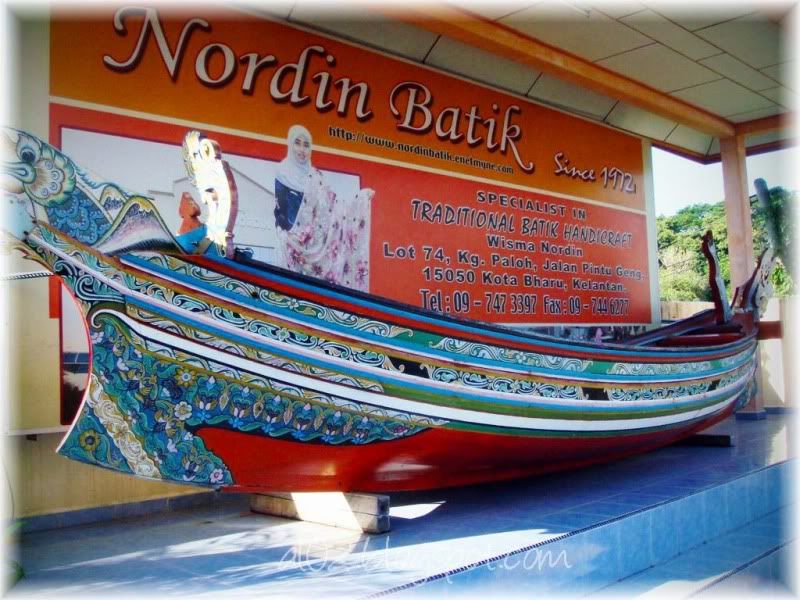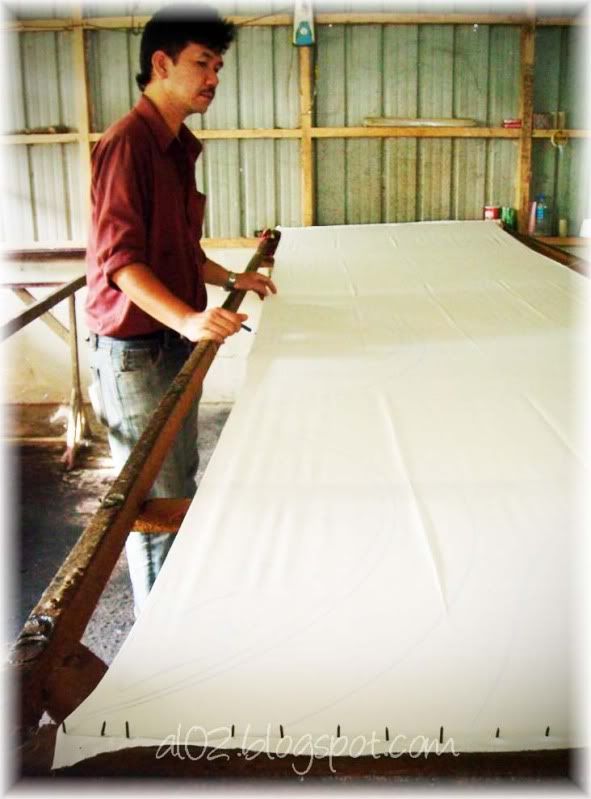 Getting inspiration to draw his batik.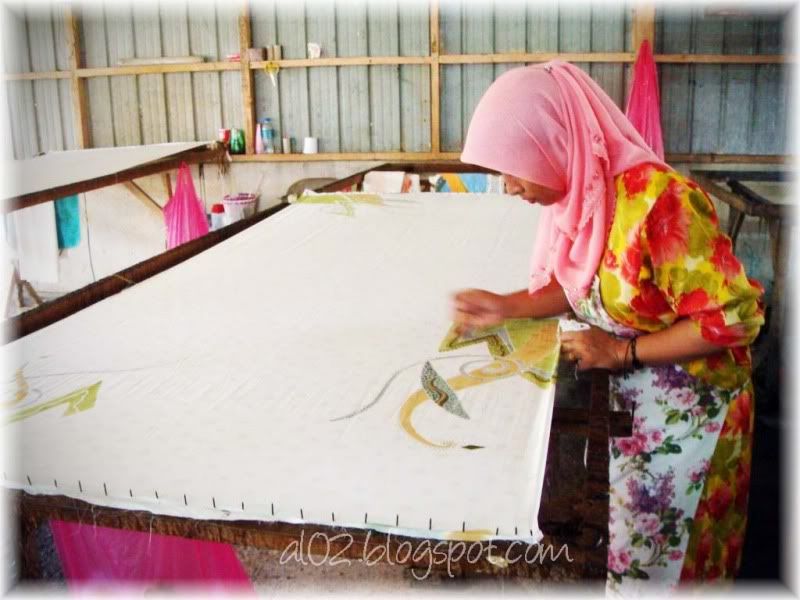 Dyeing the batik cloth.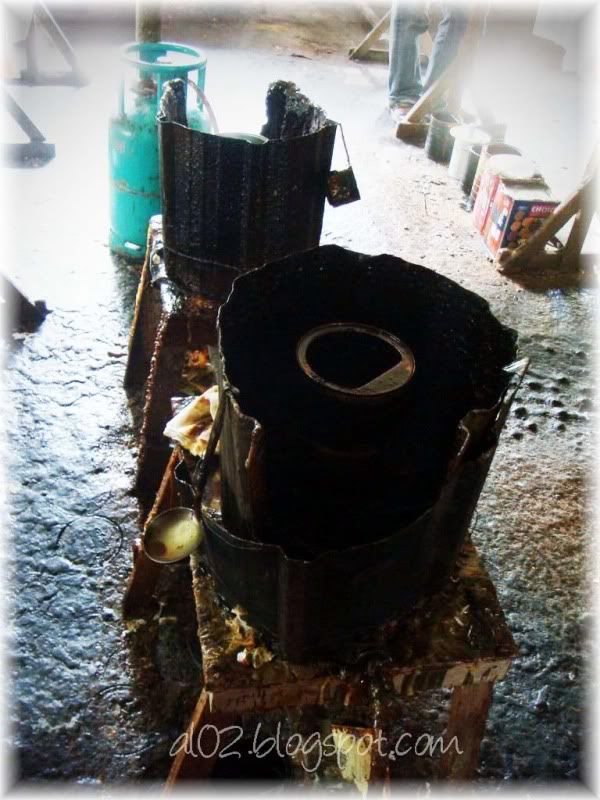 The wax-resisting dye used.
The half done batik air-dried.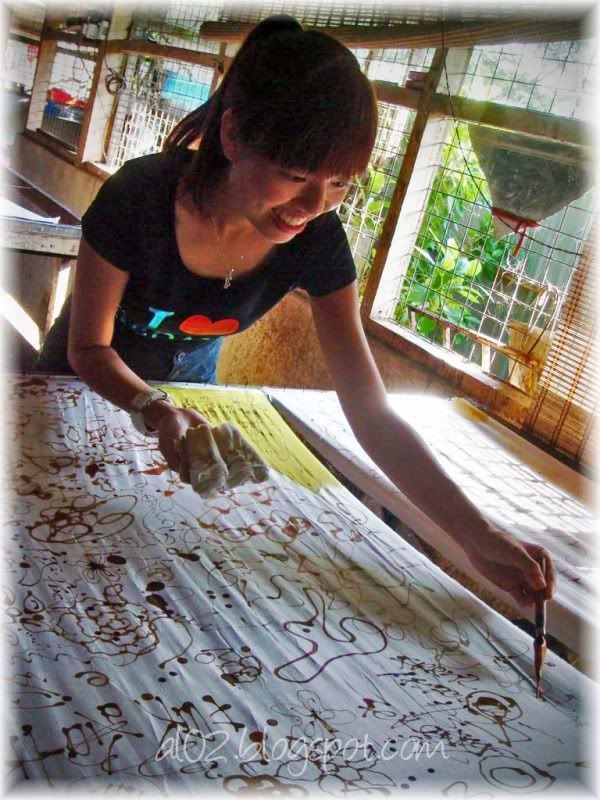 Getting a feel of batik drawing.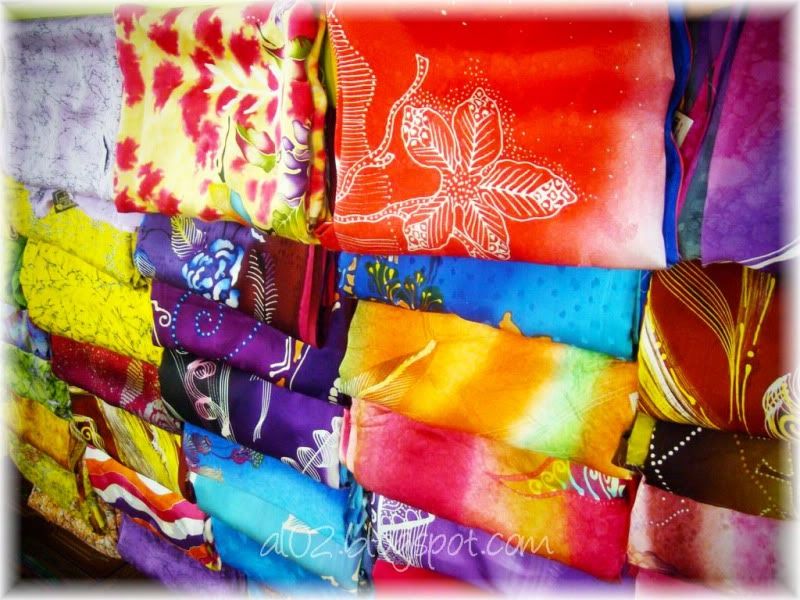 The end products - colorful beautiful batiks.
More batiks.
Woven songkets also sold at Nordin Batik.
Finally we made our way to the famous Yati Ayam Percik for dinner. Ayam percik which directly translates into 'sprinkle chicken' is actually really spicy barbecued chicken. These chickens seasoned with a whole variety of spices and condiments are then barbecued over charcoal fire and is a very popular local dish of Kelantan.
The place was bustling with customers.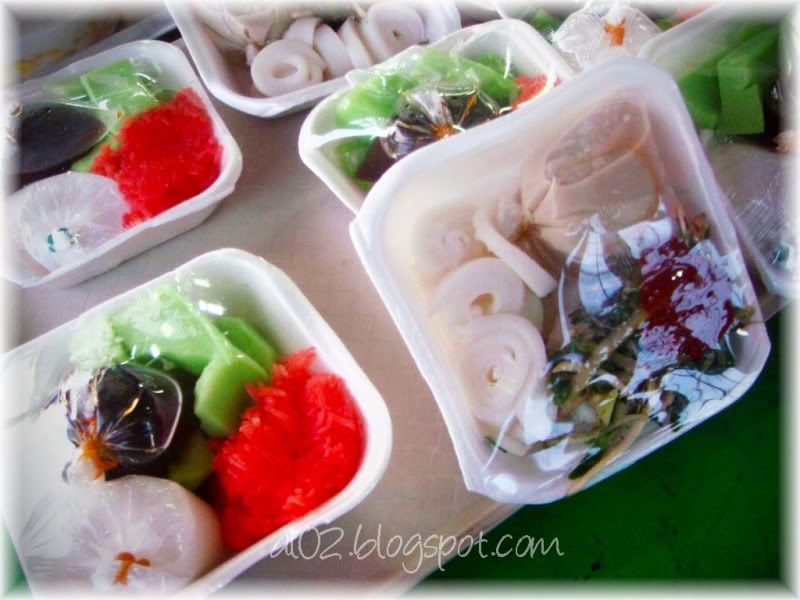 Some of the other local delights sold at the stall. Seriously I don't know what's that suspicious reddish glutinous rice looking thing and green kuih is but the one on the right is laksam which is in fact Terengganu laksa.
Another east coast local delicacy. A modified version of akok with fried onions and chillis on top.
Of the many suspicious looking local east coast delights, this is by far one of my favourite. It's known as the satar ikan and I think it's more of a Terengganu specialty than Kelantan but Yati sold them too so I took it for my parents to try.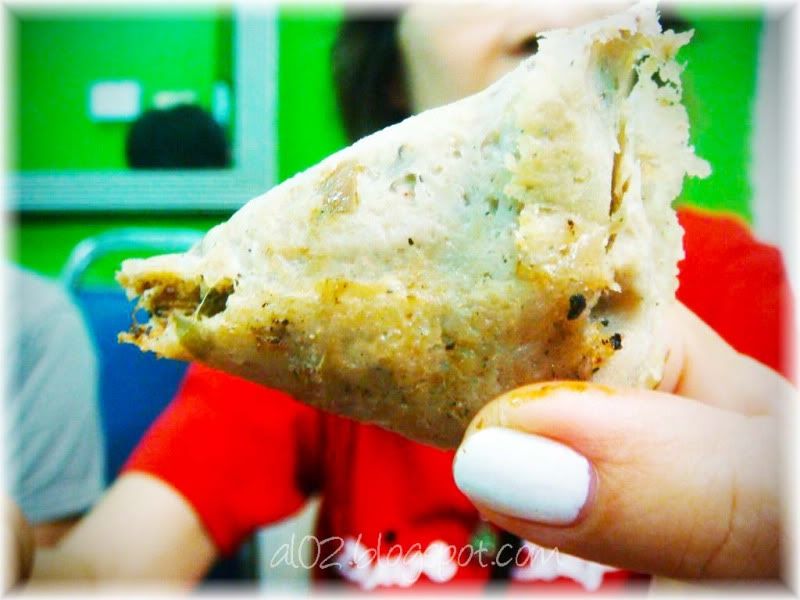 The satar ikan - a mixture of mash fish, garlic, onions, coconut and chilli wrapped in banana leaf poked in bamboo stick and grilled over charcoal.
Chicken on sticks.
Yati's nasi kerabu which is a slightly different version from the ones I ate in Terengganu. For one, they used normal white rice instead of the blue rice and there's no salted egg.
Star for the night - The famous Ayam Percik.
Honestly, after hearing so much about it, I kinda had quite high expectation for it but perhaps because of the high expectation, I thought the chicken is overrated. Although the chicken was one super huge piece of chicken which can be easily shared by two and I find the gravy really good (their gravy is the bomb) but the chicken itself is very dry and hard to chew. But well, it's surely one of the better ayam percik around and for a filling local meal in Kota Bharu, you might consider giving this place a visit.
We left Kota Bharu after dinner and only arrived back in KT around midnight. It was a short roadtrip but a rather fulfilling one indeed. Well, there's still much of Kota Bharu to be explored and that only means warranting a second visit. So yeah, east coast, I'll be back! :)