I'm finally back to home sweet home. This time permanently (or until I know which hospital I get posted to for working). After three years of living in Moldyland aka Turtleland aka Kuala Terengganu, I'm at last done with my studies there and it's time now to bid the place a real final goodbye. Being the second last person to leave that place, I realized how silent the whole place especially Wisma Tenang had became. There's no more running up and down the stairs to each other units, there's no more seeing or shouting out to my housemates, there's no more bumping into each other in the lift or car park and there's no more going to our favourite restaurants together.

Moldyland has never been a place where I will like to live for long. It's like come every holiday, I cannot wait to leave the place and I dreaded going back there at the end of each holiday. But yet, this time, I left the place with quite a heavy heart indeed.

I remembered moving to Moldyland three years ago for my clinical years and really disliking the place. I had really wished we were still in the KL campus instead. What I really dislike about Moldyland is the fact that I find it really inconvenient. Inconvenient to go back to hometown, inconvenient because it's so far from all the events and bloggers activities in KL, inconvenient to look for things (especially when I first moved there. For example there's no money changer at all in KT then other than the banks) and inconvenient to get around other than self drive (there's no cab service to get you around. There's the airport cabs though but just not anywhere else. There's this 'bus bandar' but even that bus is limited to like certain locations around Moldyland only at certain time only). There's also no shopping malls and cinemas in Moldyland and the nearest one now is at Mesra Mall which is like 2 hours away. When I first moved there, the nearest shopping mall and cinema was like 3 hours away in Kuantan. Being a majority Muslim state, our weekends are also different from the rest of the world and we had a Friday and Saturday weekend instead. And there's not much Chinese restaurants around with most of them located in Chinatown. When I first got there, there's no shop that actually sells siew pao and there's only like 1 aunty that sells Chinese rojak, 1 aunty that sells doughstick, 1 shop that sells claypot lou shee fun etc. So if the one and only one closes down or is super not nice, then you will just have to bear with your cravings for such food and eat them only when you are back to places that sells plenty of them. (now there's more that sells those food already so lucky the people who are staying there now) Everything was also really slow paced in Moldyland and it took me a while to get adjusted to their slow pace. Cars driving on the fast lane are actually still turtling away at like 60km/h while the Mat rempits can really be a menace on the road at night. And not forgetting, everything grew moldy super fast there. The molds were super invasive too invading almost everything from handbags to belts to shoes and bookshelf.

But well, I realized that the most important thing that makes a place interesting anot is the company. So even though we don't have much entertainment or good food in KT, I felt really blessed to have HT and be surrounded by a group of very awesome friends. Seriously life in Moldyland will be extremely boring if not because of my friends. Even though we were apparently deprived of many entertainment and good food, it makes us all come up with our own version of entertainment and hang outs that makes us much closer to each other. We created our own mini cinemas, we had a lot of home cook makan-makan sessions, I learnt to make my own first cheesecake, I started exploring the world of blogshops a lot and discovered the many wonders from it and of course, conquering all the famous and beautiful islands of KT, Lake Kenyir and we could go sit by the beach anytime we want granted that the nearest beach is just 5 minutes from where I used to live.

After 3 years living in Moldyland, almost every inch of that place holds memories for me. I know even though I still do not want to live there, but I'll miss the times I had there. I miss opening the door to my apartment and seeing Sarah aka my house mummy washing her organic vegetables in the kitchen or seeing LMS walking around in her sexy towel, the choking smell of the smelly lift of WT, how we all 'memeriahkan' the supposedly very 'tenang' Wisma Tenang, the blue skies and sea view from my apartment, rotating the restaurants at Chinatown, RCS, the large fruit juices especially the 'Rainbow' and 'Tong Sampah', the salty air and sea breeze just to name a few. I had slowly grew to adapt to that place and now I can even speak a little of Bahasa Terengganu. My Malay language is still fluent all thanks to the constant need to be speaking them there. This small town together with it's memories had engraved a special place in my heart and I know I'll be back to visit it again someday, maybe sighting a mall or cinema at that time. :)


The view from my apartment. A very pretty and refreshing sight every day.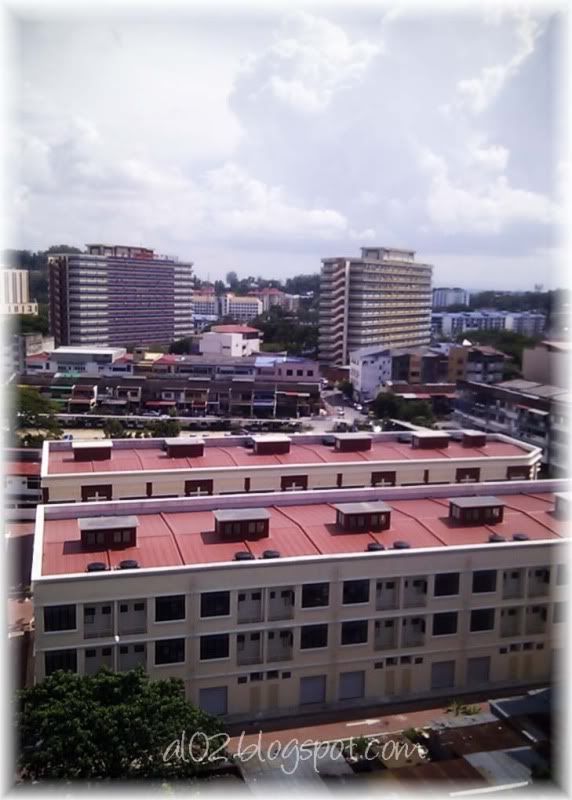 The view from my room
The peaceful apartment I lived in for the past 3 years
The fruit juices of Moldyland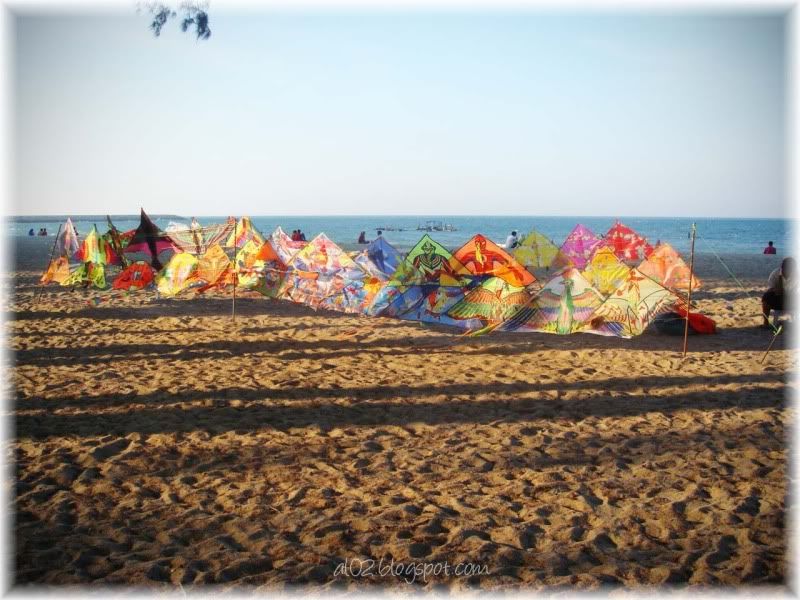 The beach
My awesome batchmates and amazing lecturers
"Memory is a way of holding onto the things you love, the things you are, the things you never want to lose"
The Wonder Years