Update : Since 2013, they now have a cafe at Level 6, City Square Johor Bahru

In less than 24 hours, I'll be flying off to Taiwan *excited*. This is actually the first time I'll be backpacking with few of my darlings from high school so double the excitement. I'll also be meeting some friends from Taiwan thus triple the excitement! Well before I go missing for the next 10 days, I just like to share about something known as the mille crepe. For someone who pretty much dislike cream, this is one exceptional cream cake that I actually like.

So what exactly is a mille crepe? A mille crepe is basically a type of French cake and 'mille' means 'a thousand'. Hence unlike normal cakes, these type of cakes are made up of many many layers resembling 'a thousand' layers from afar.

When some of my friends came down to JB over the last few days, we decided to order the mille crepe from Humble Beginnings for them to try. If you guys have heard of Nadege Patisserie mille crepe in Melaka, then the founder of Humble Beginnings is actually the original chef at Nadege. ( I got to know this from reading Jason mumbles blog) So if you think Nadege is good, then you really got to try this. A few years ago, when Amos (the founder) just move down to JB, this mille crepe of his was only available in JB. But little did I realized that now they are also available in KL/PJ and Penang besides Johor Bahru.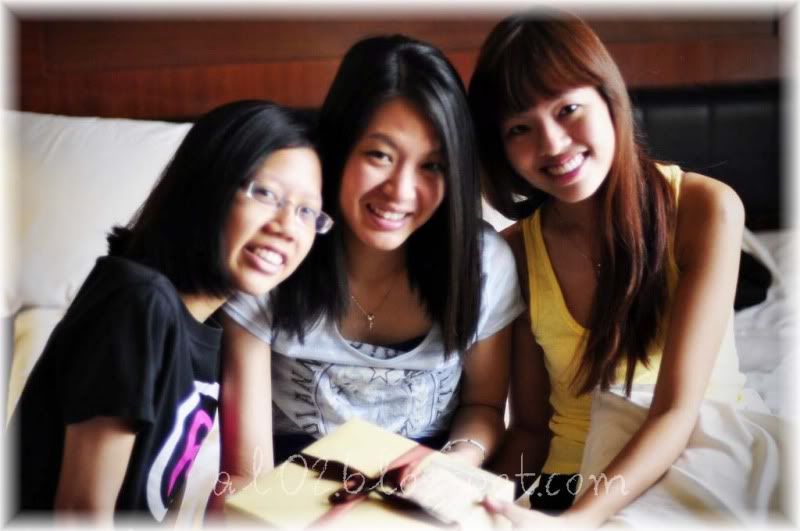 No prize for guessing right what's in our hand :p
The very nicely wrapped box.
The mille crepe from Humble Beginnings. When we made an order, we have the choice to request if we will like them to precut our cake into slices or cubes. I had requested for our cake to be cut into cubes because I thought it will be more convenient for consumption.
Beautifully layered.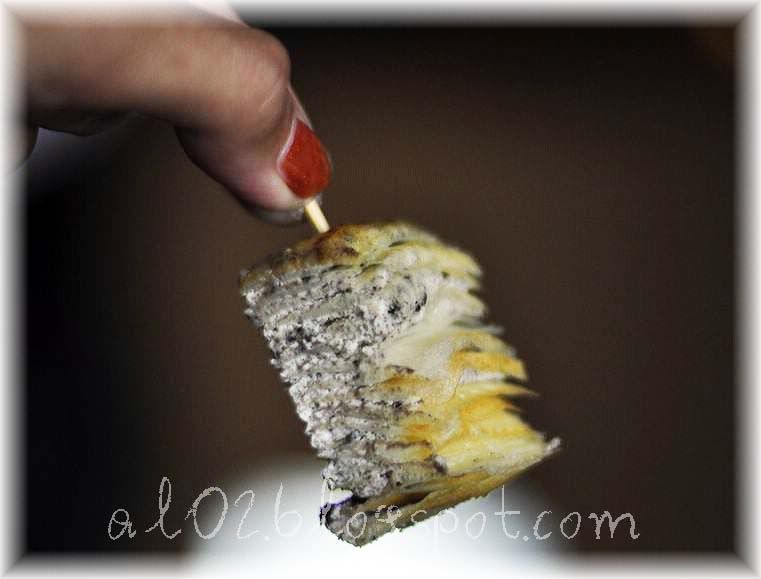 We had cookies and cream that day hence the cookies and cream between each layer.
Each mouthful was sinfully delicious. I guess what makes this cream cake more bearable and better for me than the rest is the fact that amidst all those cream, there's those crunchy layers and caramelized top which doesn't make me feel like I'm eating all cream only if that makes sense. Well, I think this is something definitely worth a try to satisfy the sweet tooth. :)
Disclaimer : This is an unpaid advertorial/review and is based solely on the author's point of view only. Hence, any discrepancy in taste or opinion is very much regrettable.