On the 2nd of July 2011 last Saturday. I officially ended my chapter as an undergraduate and will be beginning a new chapter as a houseman anytime soon.

I canceled my flights to Australia and I shorten my backpacking trip around IndoChina all for the sake of this very special day. For this very special day was none other than my commemorative convocation. It was the day I was most looking forward to since the first day I stepped into medical school. It was the day parents watched with pride and joy as their child graduates. It was the day we all had to put on those oversize honorable robes and mortarboards while sitting in neat rows as one by one we make our way up the stage to receive our degree from the chancellor. That piece of completion of course certificate that hereby conferred me my doctoral degree.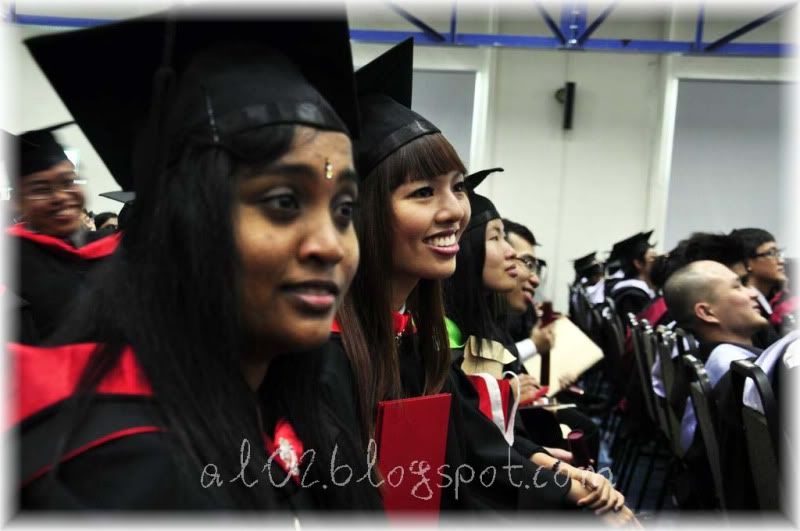 #1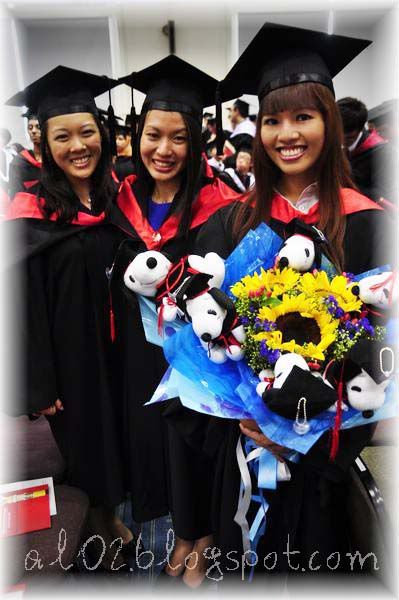 #2
#3
#4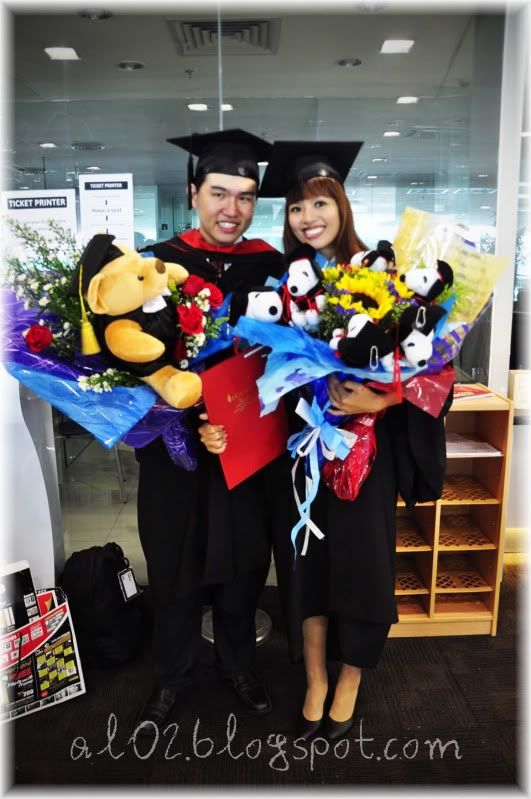 #5
#6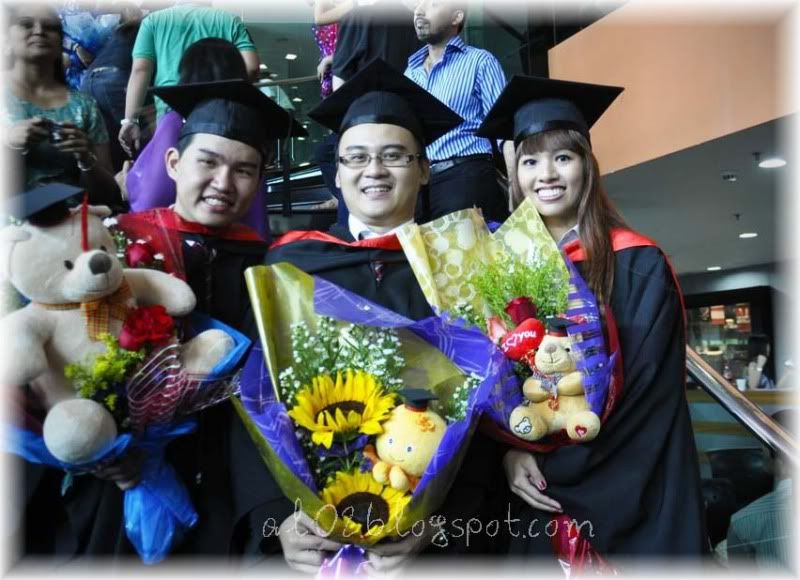 #7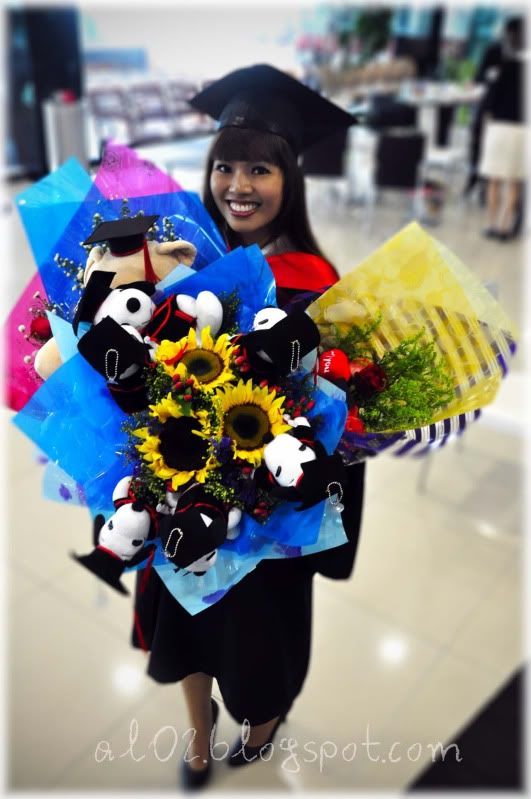 #8 - Thanks for all the flowers, graduation bears and graduation Snoopy! ♥ them all.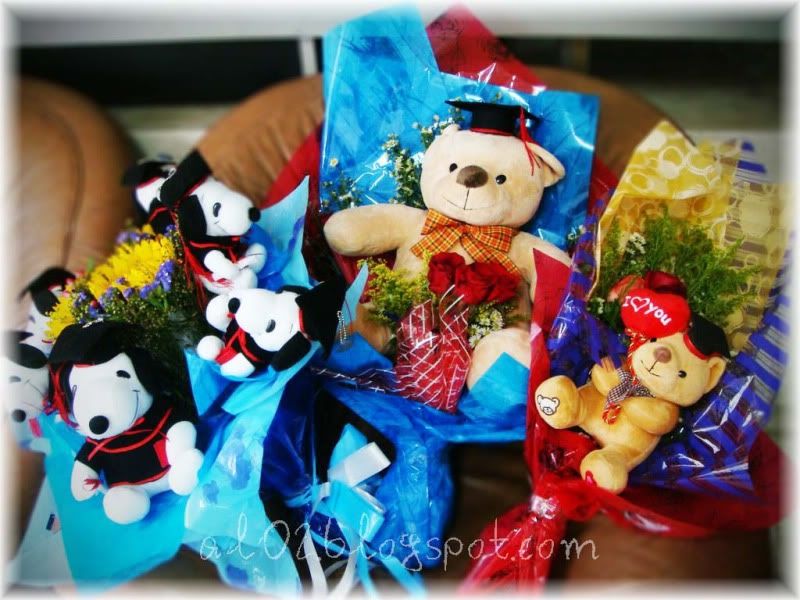 #9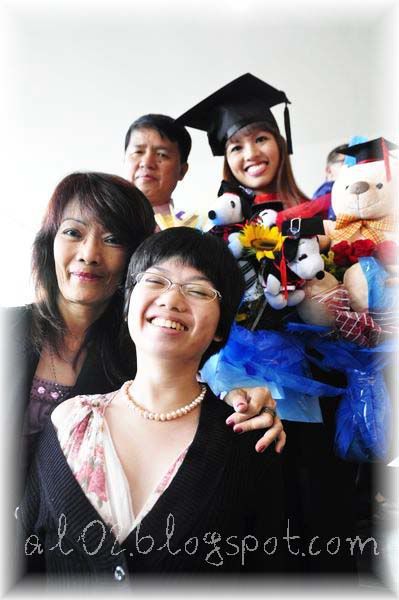 #10
#11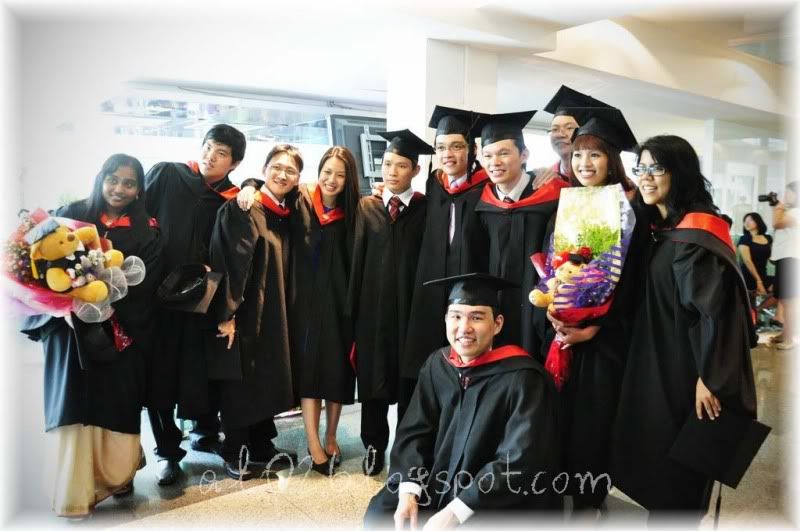 #12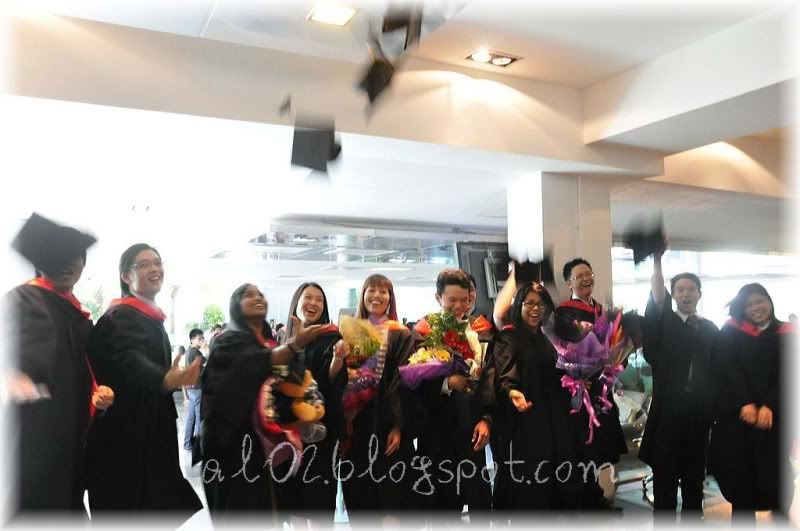 #13 - Our mortarboards flew.
#14 - And more flying mortarboards.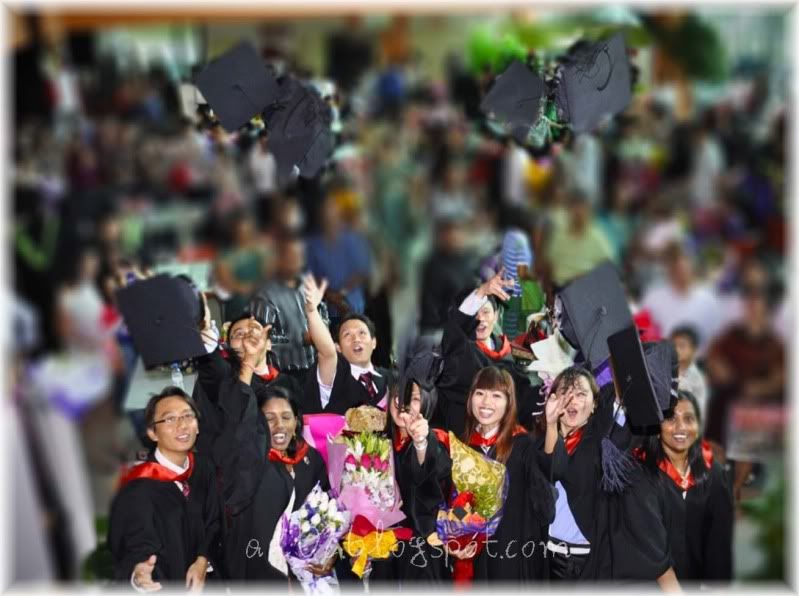 #15 - Woooooooohoo! We are now proud graduates of UCSIU!
After 5 years of hard work in medical school, I'm glad that we had all make it and was able to graduate together. It was definitely good being able to see everyone again. Well, although I had missed my trips but this once in a lifetime day was worth it as it will always remain a joyful and meaningful one for me. Although I do missed my brother who is stuck in the deep jungle of Sabah right now, I'm truly happy to have my parents and sister especially coming all the way to KL to celebrate this very special day together. :)