After a morning getting really hot (pun intended) at Beitou (click to read previous post), our next destination was Ximending; the very well-known young and happening shopping district of Taipei, Taiwan. It wasn't even a weekend that day but the amount of youngster trudging the place were considerably plentiful.


Honestly, the outlook of Ximending reminds me somehow of our very own Bukit Bintang, just that it's a much bigger version with more alleys and lanes and shops. Well, being an acclaim shopping district, there are certainly plenty of boutiques but guess what? I actually shopped like super duper little there. Perhaps because I was only just back from Bangkok last month, I was kinda having this 'compare-to-Bangkok' shopping syndrome. It's like whenever I see a boutique and I see that they have similar style and designs to those in Bangkok, I'll immediately think of Bangkok and then I will immediately compare their prices. I couldn't help thinking like 'if it was in Bangkok, this piece of dress will only be xxx'. So, that's why I ended up buying very little from Ximending. Although there's more Japanese style clothing there but seriously, there's also plenty of sheers and scallops and chiffon and whats not like Bangkok.
Of course, not everything is similar to those in Bangkok though especially their footwear. The footwear in Taiwan are much better and nicer than those of Bangkok. They really have very nice shoes, sandals and boots and the best part is, most of them are not very expensive too!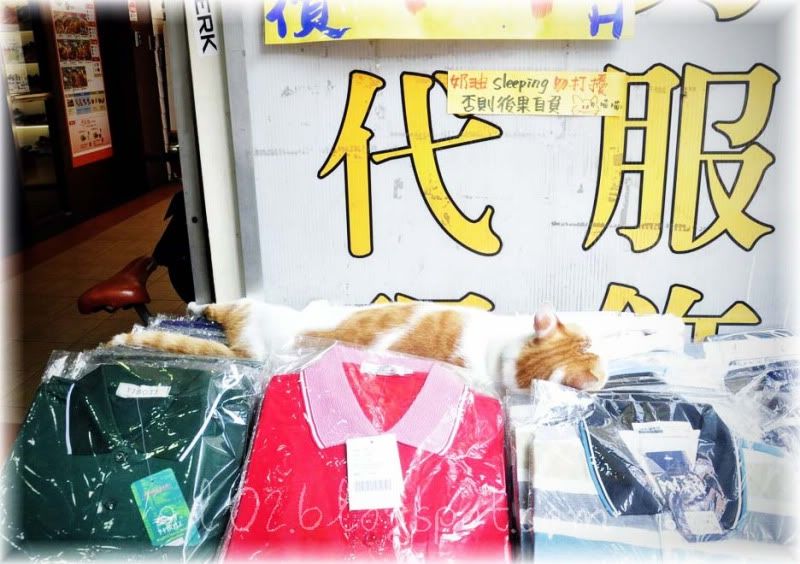 Lucky kitty. Such a cute sleeping place for him.
Since we wasn't that interested in shopping, we decided to look for yummy food to fill our stomach.
Ah Chong flour rice noodle or better known as mee suah is really really good. Must try!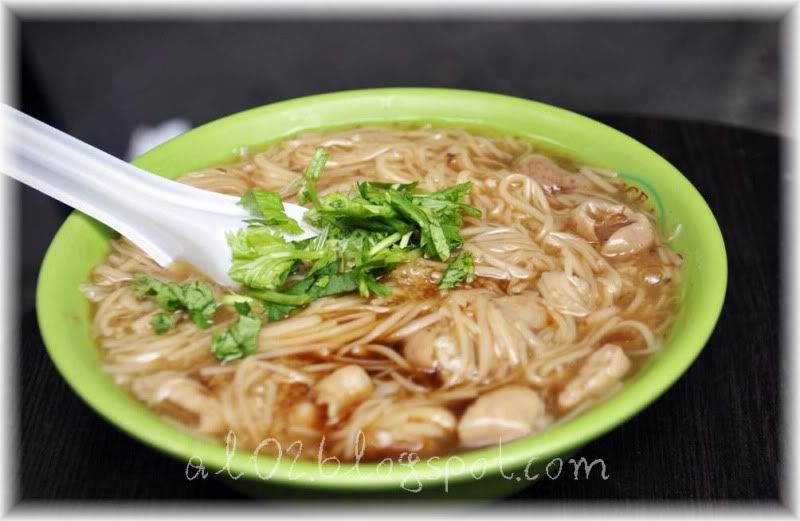 Price at only 45 ntd, this piping hot, concentrated and fragrant bowl of oyster mee suah is one of the best thing I had eaten in Taiwan. The oysters are huge and fresh and even their mee suah tasted better than the mee suah we use back home.
The famous aiyu bing stall that can be seen commonly around Taipei.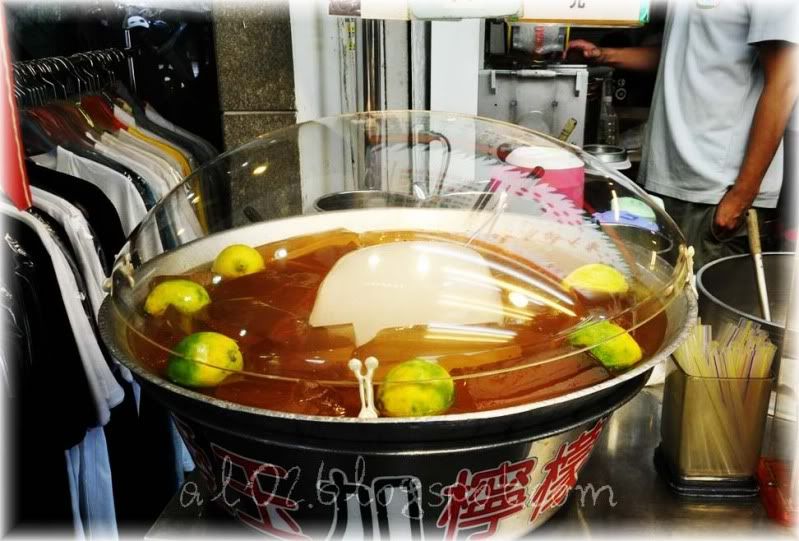 This is known as aiyu bing in Mandarin or ice aiyu jelly in English.
We ordered one cup added with lemon and another with a really fancy name which turns out to be aiyu bing with pearls only. It's really refreshing to drink it especially on a hot day.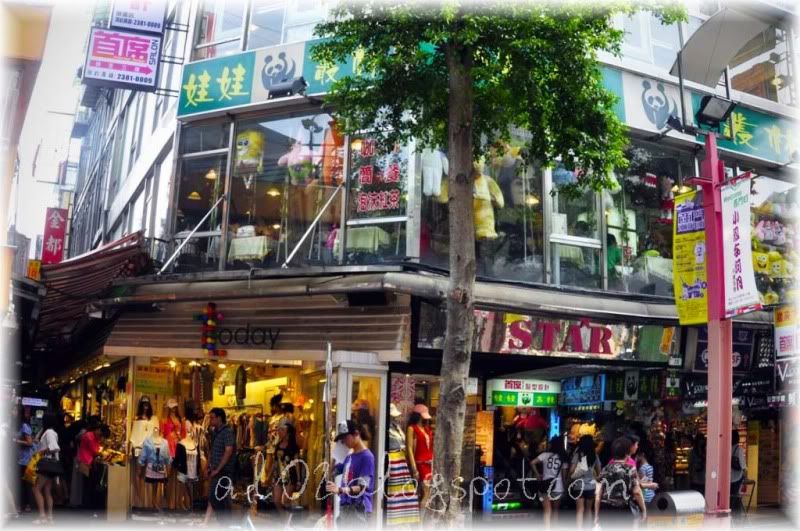 A soft toy theme cafe.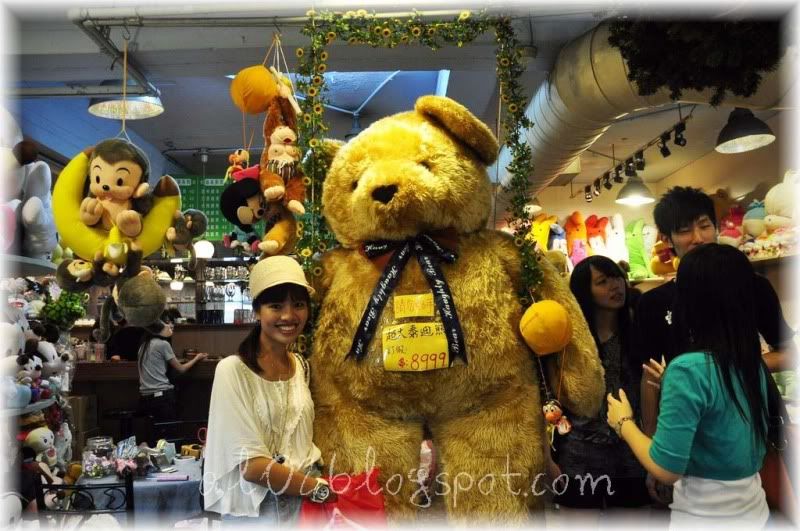 Secretly took a picture with this larger than life bear in the cafe.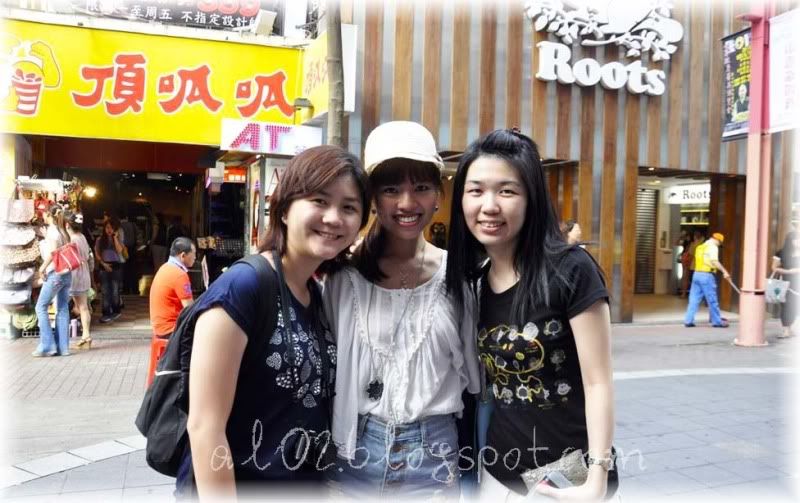 Most people say even 3 days is insufficient to explore finish Ximending because it's just so huge and happening like that but for us after 3-4 hours, we got bored of the place already. I mean the place is indeed happening, indeed the magnet of the young crowd, indeed trendy and hip but maybe because we didn't exactly explored the whole of Ximending or maybe because the shops there didn't attract us enough, hence we cut short our time there and decided to move on to our next mission in Taiwan, which was to the Taipei 101.
We got off at Taipei City Hall station and it's about 10-15 minutes walk to the 101. The Taipei 101 took over the Petronas twin tower and was the tallest in the world until it was surpassed by Burj Khalifa last year. Truthfully, I wasn't blown away or anything by the Taipei 101. I mean it's tall and unique on it's own but that's about it. It's only worth the visit because it's the skyscraper landmark of Taiwan.
The Taipei 101 from a distance.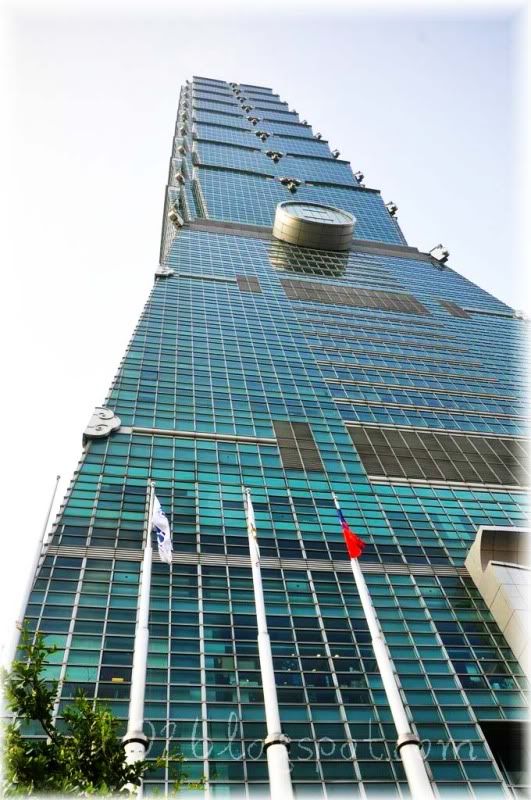 Close-up shot.
LOVE Taiwan! :)
So our mission 2 and 3 was also accomplished already. Next up will be on Taiwan street food. Sounds yummy already isn't that? Prepare to get all hungry in the next post alright? :)