It's almost 2 months now since we were all giddy with happiness after we passed our Profesional 3 exam. From then on, my world had been changing and moving so fast; I let go of one phase of my life and was on transit to the next phase. June and July definitely went by even faster than the bullet train. For 2 whole months, I was absolutely comfortable with my life and how it was every single day.

Until 2 weeks ago, on my first day in Taiwan, I received news that we had all been called for induction. I was frustrated but not much surprised because to be honest, I kinda had expected that we would be called for work anytime soon since most medical graduates always get called for work about 2 months after their graduation. I was only frustrated because they were supposed to send us some letters 2-3 weeks prior to the induction and they didn't and it was such a last minute information at such a wrong timing. Nonetheless, after some consideration, I decided to fly back to Malaysia for the induction and thus, making the decision to recollect the holiday mood and to start getting serious.

I was in Melaka the whole of last week for my induction with about half of my uni mates. For those who are not familiar with the term induction, it's basically a 4 days course where we were provided free accomodation and food but we had to attend like plenty of talks by various representatives from the government from morning till almost midnight every single day. Induction is like the honeymoon before tough times as a house officer comes. The most exciting thing about the induction was finding out where we got posted imho. We all knew we would get the letter on the first day but they kept us at suspense until midnight and only released our letter before we go off to bed. Although most of us got the hospitals of our choices but almost everyone got pretty emotional after finding out where they were posted to especially those that were posted to East Malaysia.

So now, this is really it. Everything still felt so surreal honestly. We were all supposed to report for work today but because it's a public holiday here in Johor (Melaka and Kedah as well), we got an extra day off and only have to report for work tomorrow. I'm so thankful to have this extra day to sink in the fact that I'll be starting work in a whole new environment, whole new hospital and with a whole new bunch of colleagues tomorrow. I'm also thankful that I'm still close to home and there's actually a pretty big ocean of us who got the same hospital too so at least we are all not alone. I'm feeling pretty anxious but at the same time I'm feeling pretty excited also already, to face this new chapter, new journey and new challenge.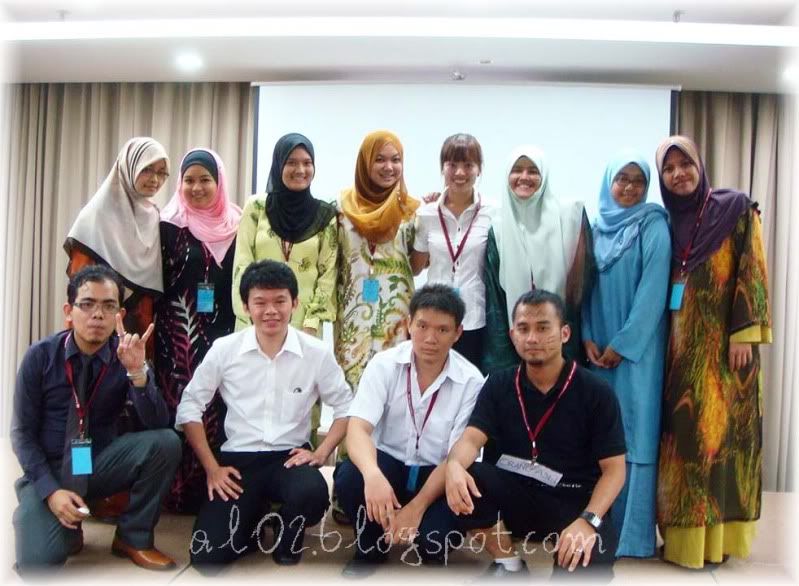 My group members during the induction.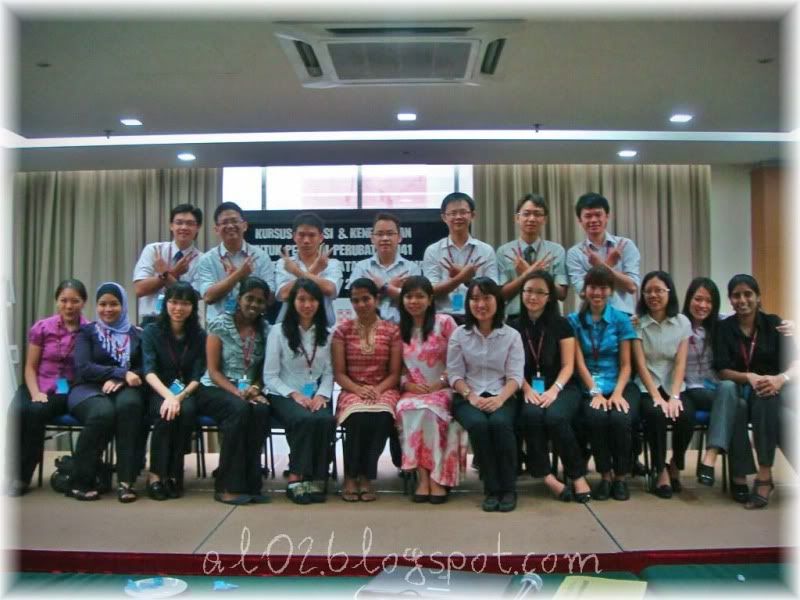 The half of us who were in Melaka. Missing everyone already.
This journey for the next 2 years is definitely not going to be an easy one for all of us but as quoted by one of my friend, K :
' Roses are red, violets are blue, HOUSEMANSHIP is tough, but we can get THROUGH!'
So yes, to all my fellow dearest uni mates, all the best once again in whichever hospitals you guys are right now. We all can surely get through this. :)