I can't believe the last I blogged was about a fortnight ago already. No, I had not forgotten nor am I abandoning this space for good. It's just that I don't really have much time to be regularly updating as often anymore as much as I wish to. It's about one month now since I started working but at times it felt like I had started working for the longest time. It's almost unbelievable that just 4 months back we were all still stressing over exams and all the uncertainties that came along with graduation. And now being on call and post call is like a routine already. My department is running on partial shift now which is really kinda complicated because we are neither in full shift nor are we in the old on call system that requires houseman to work 36 hours straight. Under the partial shift system, aside from very special occasions like Hari Raya (which I had the privileged to taste how it felt like working 24/7 straight), on average we work about 60 hours or more a week. I definitely love being on the shift system because although it's still tiring, but at least we could have a little more time to sleep and rest.

Anyway, I'm going to deviate from writing any travelogues today but rather blog about this restaurant I went to on my birthday (which was about a fortnight ago too). Since I had just received my first pay, I decided to buy my family dinner that night. :) We went Japanese hence we landed ourselves at Kirishima Shuzou, rumoured to be one of the best Japanese restaurant in town.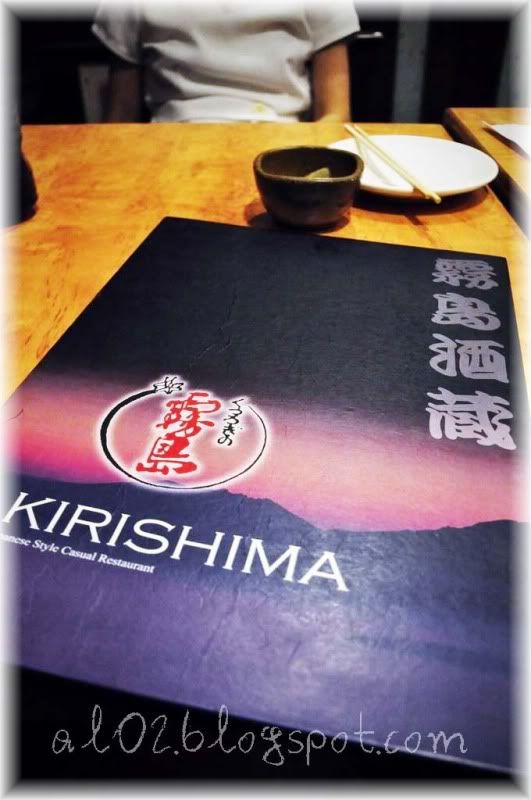 Definitely not your regular tea. This is dobin mushi which is clear soup with seafood and vegetables served in a teapot and drank from the teacup. So cute right. The soup itself has a very sweet taste and smell. I like.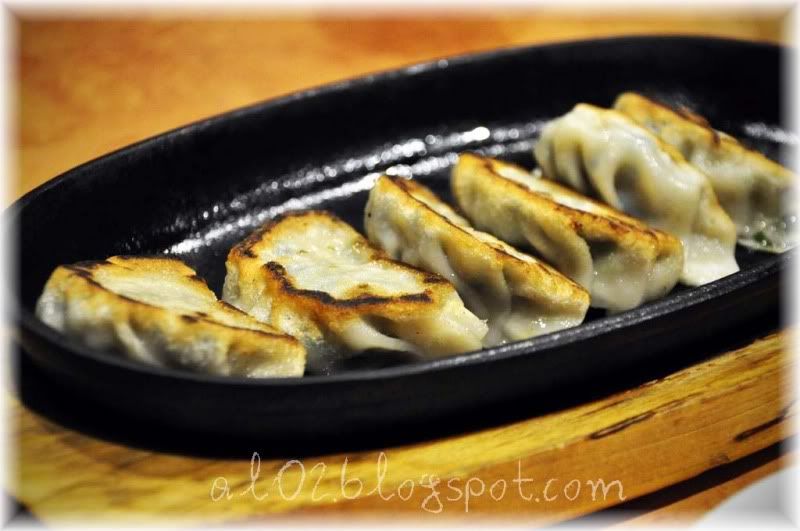 Gyoza
Barbequed pork with asparagus and chicken with leek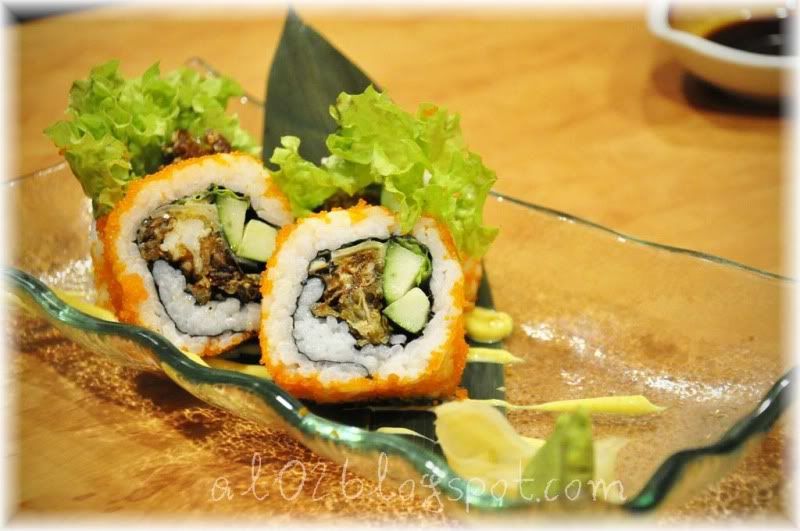 Soft shell crab roll. Tantalizing deep fried soft shell crab with shrimp roe topping
Kirishima special roll - Kirishima style eel maki sushi
Ishiyaki garlic rice
served sizzling hot in a stone bowl. My family love the garlic rice so much that they ordered a second bowl of it after finishing the first.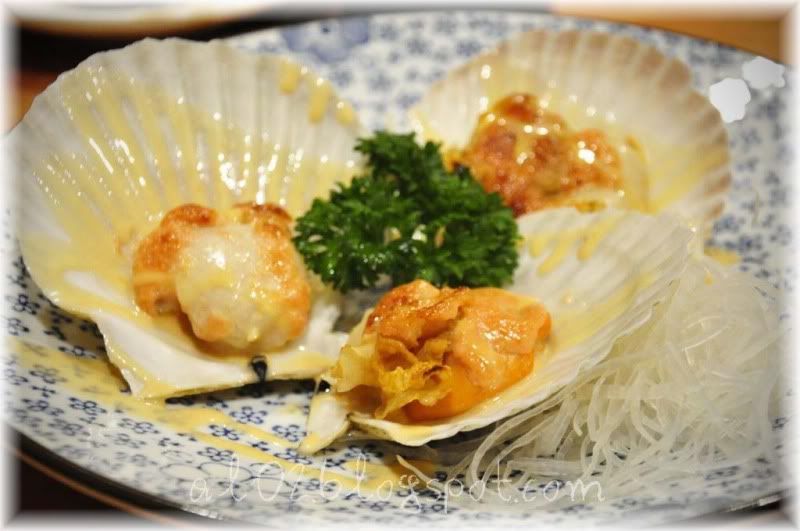 Hotate Mentaki Yaki - Baked scallop with mayonnaise spicy cod roe. Sadly one of the scallops wasn't that fresh though.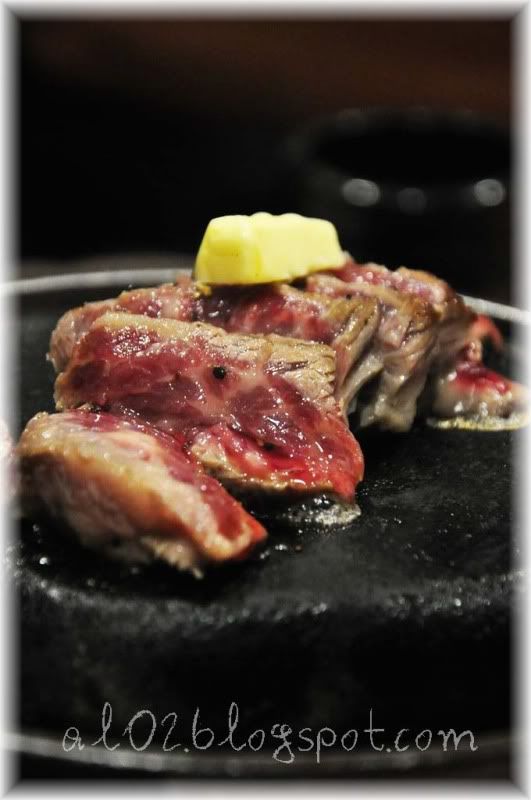 Wagyu Ishiyaki - stoned grilled Japanese beef. One of the few Jap restaurants in JB that actually has wagyu. What makes wagyu so expensive is the fact that wagyu cattles are predisposed to intense marblling and therefore producing a high percentage of unsaturated fat. They are also said to be treated to sake and massage to avoid cramps of their muscles.
They are highly priced because their meat is really more flavorful, tender and juicy. Speaking of how luxury treatment really affects the quality of the meat! Their wagyu is currently imported from Australia though in view of the radioactive crisis and stuff in Japan now.
Desserts - azuki macha and mango ice cream. Honestly I didn't quite fancy the dessert because it has to much cream to my liking.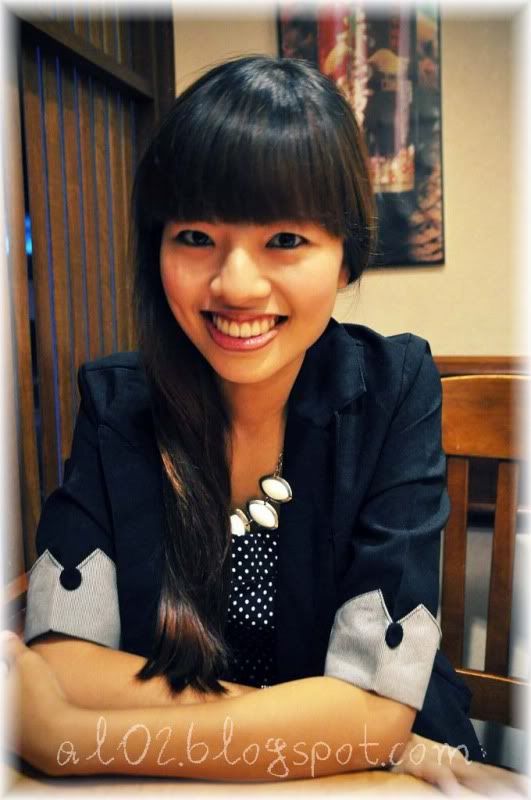 Happy birthday to me. Grateful to have all my love ones around to celebrate this meaningful day with me *insert kisses*
I really had a good dinner that night, enjoying the company and of course, the food which all turned out to be pretty good. With nice ambience, friendly staff and yummy food, they do pretty much lived up to their reputation of being one of the best around Johor Bahru. :)
PS : This is not a paid advertorial or review. All review is based on yours truly POV only, hence any discrepancy in taste or opinion is very much regrettable. :)
Kirishima Shuzou Japanese Restaurant,
(Crystal Crown Hotel),
117, Jln Tebrau,
80250 Johor Bahru
Tel : 07- 2762838/ 07-3334422