While I was shopping in Singapore the other day at Somerset 313, I came across a Charlie Brown Cafe which reminded me of the one we have in Penang, only ours have an even more extensive and complete collection of the Peanuts gang. I haven't had chance to check out the one open in KL but sometime ago when I was in Penang, I managed to squeeze in some time to go hang out at our first Charlie Brown cafe at Straits Quay, Penang. I felt like a blissful little girl sitting there drinking hot chocolate and eating cakes while being surrounded by so many of my fav cartoon characters, Snoopy especially.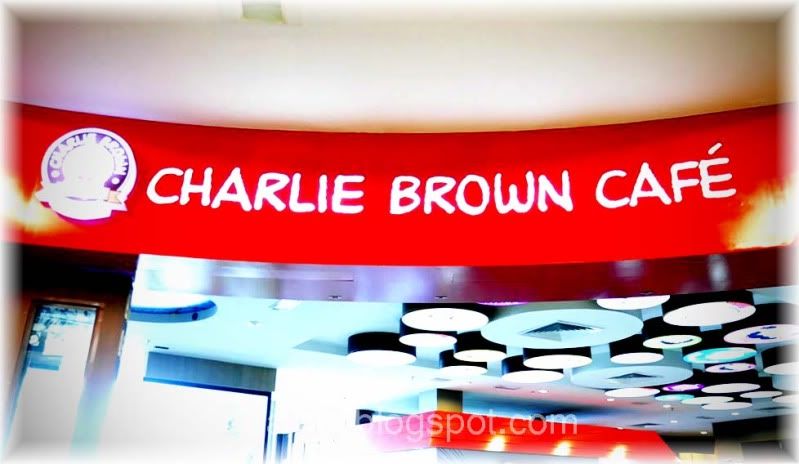 Charlie Brown Cafe, Penang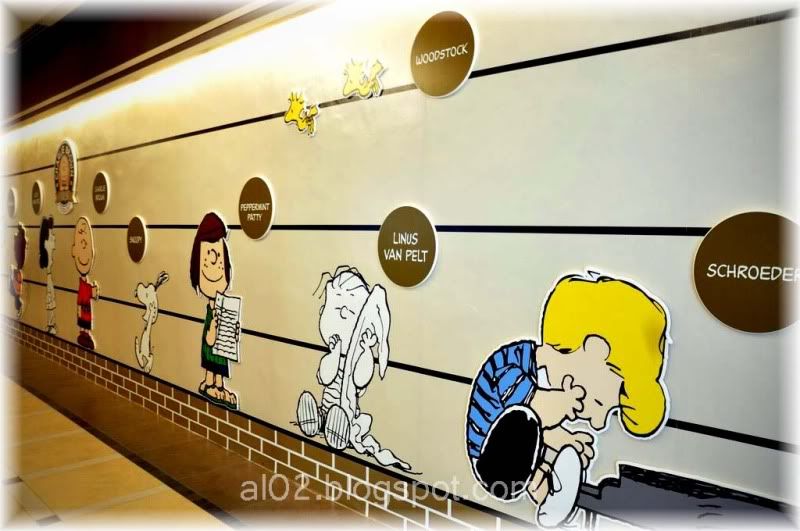 Even the wall outside has the entire gang on it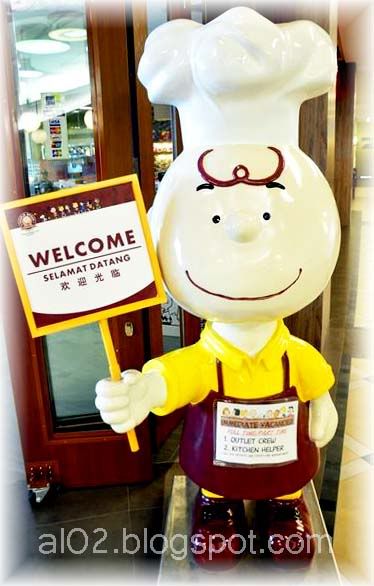 Charlie Brown says welcome :)
The interior of the cafe
Cappuccino with Lucy on it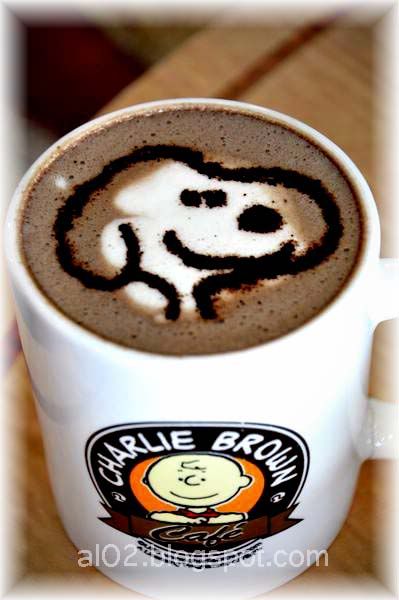 Hot chocolate with Snoopy on it! ♥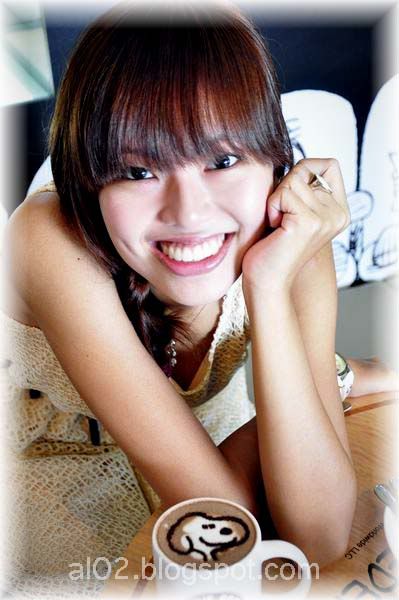 ♥♥♥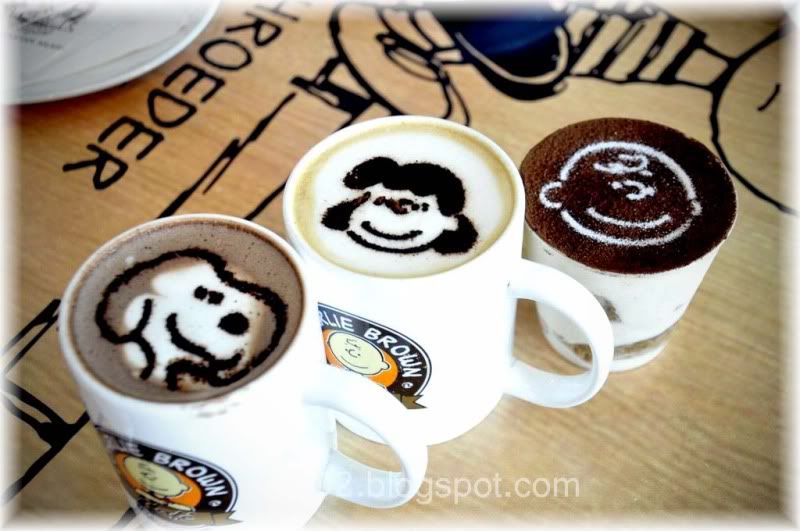 They also have tiramisu with Charlie Brown on it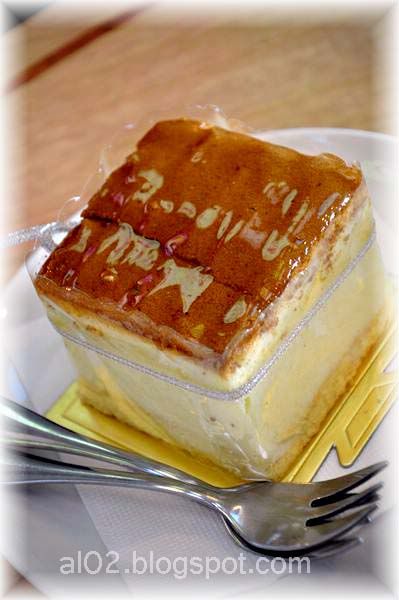 Classic cheesecake
Baked potato wedges with ham and cheese
We only ate some cakes and finger food because the rest of the time was spent taking pictures around the cafe. I mean with so many of the cute figurines around, we just can't resist taking pictures can't we? Furthermore, being in Penang, it's all about non stop eating, so we had to reserve our tummy for more food later.
I ♥ Snoopy. My fav beagle definitely
The many different version of Snoopy. I wish I could bring them all back
There's even a Peanuts gang chess set. How cute!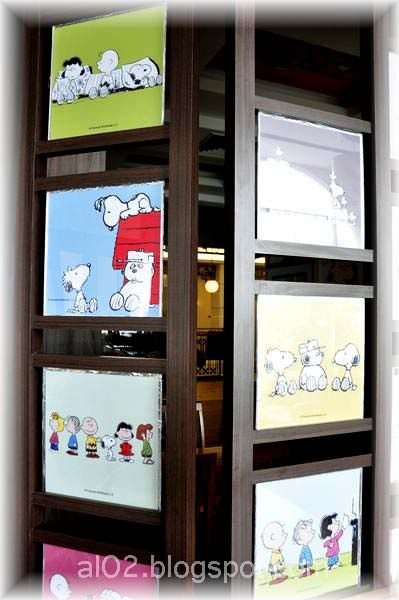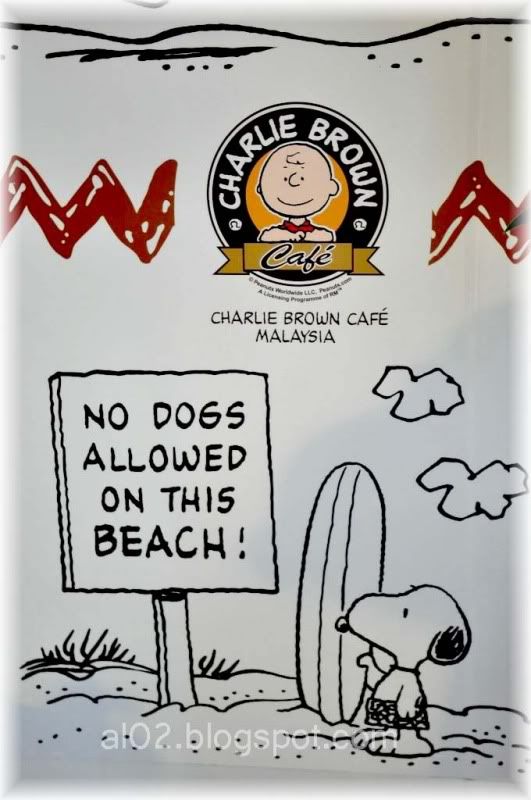 Oops!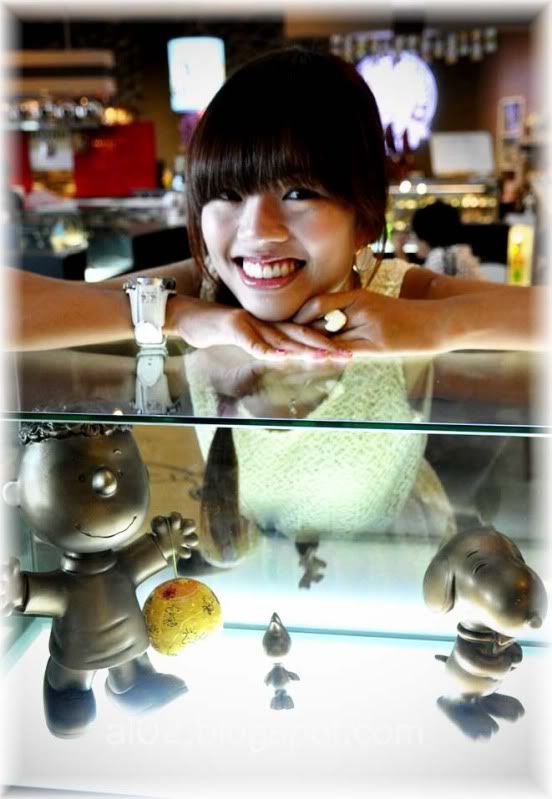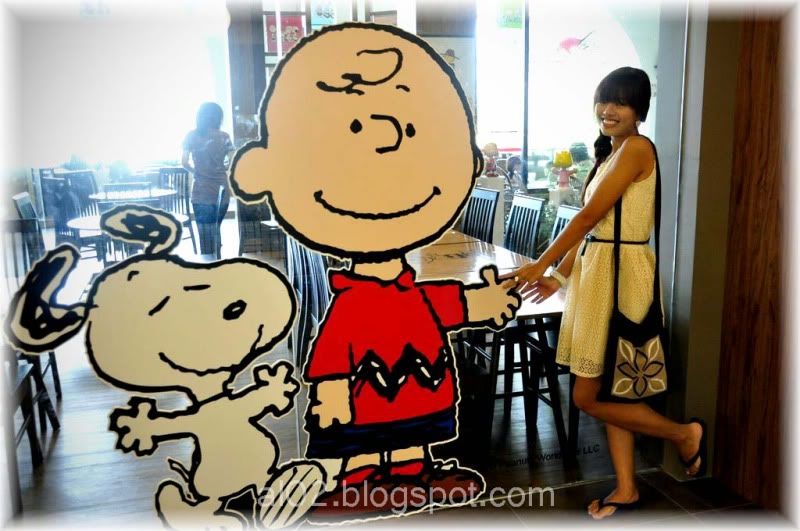 Charlie Brown : "Thanks for visiting." :)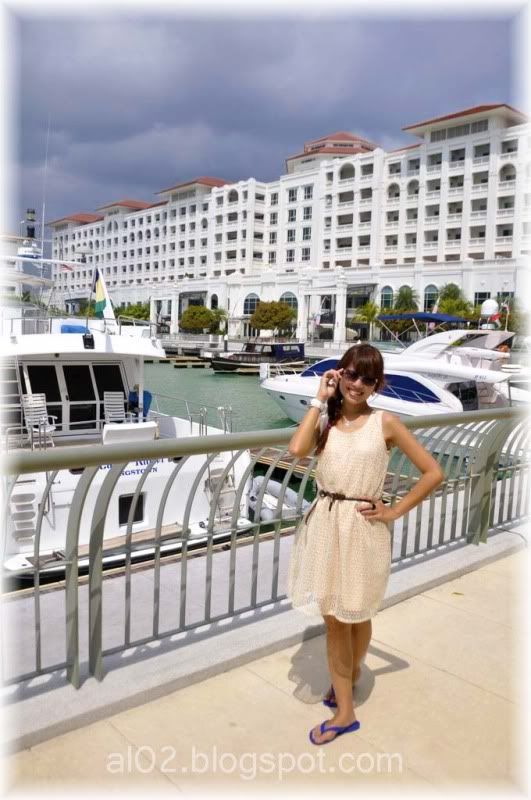 Straits Quay, Penang
The Peanuts gang is technically everywhere in the cafe, from figurines to plush toys to drawings on the wall to paintings to the lights and lamps. Even the television is playing the famous comic. If you are a fan of the comic strip, like me, you'll definitely be in seven heaven surrounded by all the cute and lovely Peanuts gang. To be honest, the food is nothing much to shout about, but just sitting amidst while marveling at all the Snoopy, Charlie Brown, Woodstock, Lucy and the rest of the gang makes the visit worth it. So, if you are a fan of the comic strip, don't miss the opportunity to drop by for a cup of coffee or chocolate the next time you are in Penang (or KL for the KL branch). :)
Charlie Brown Cafe
Lot No: 3A-1-17 & 18, Block A,
First Floor, Straits Quay,
Jalan Seri Tanjung Pinang,
Tanjung Tokong,
10470, Penang, Malaysia
PS : This is not a paid advertorial/ review. All review is based on yours truly point of view only. Hence, yours truly is not responsible for any discrepancy in taste or opinion. :)