With such a short Chinese New Year break this year, I could hardly go anywhere far. But one good thing about living in JB is the fact that whenever we feel like it, we can easily cross the causeway and bring ourselves to Fine City, Singapore. I went to Resorts World Sentosa with my family during Chinese New Year this year and the main reason is really to go eat at Din Tai Fung @ Baits there.

I know there are several Din Tai Fung outlets around Singapore and even KL, so why all the way to Resorts World Sentosa just for Din Tai Fung right? Well, truth is although Din Tai Fung has many outlets but they are all not quite the same. Some are more premium than the others while some have exclusive dishes made available only to that designated outlet. And the one at Resorts World Sentosa is one such outlet. Unlike it's other counterparts, Din Tai Fung at Resorts World Sentosa is a conjoint with Baits and even awarded Michelin star.


Long queues outside the restaurant. We waited like 20-30 minutes before we finally got a table
So, what makes Din Tai Fung @ Baits different from the rest? Other than having the Michelin Star and being more upmarket (thus they even serve black truffle xiao long bao), some of the dishes made specially available to the outlet are like nyonya curry fish head in claypot, Hong Kong class steamed cod fillet with superior soy sauce, cantonese sweet and sour pork, homemade bean curd and sea prawns on sizzling hot plate, beef sirloin with black pepper sauce on sizzling hot plate, crispy prawns with plump lychees and juicy peaches and crispy chicken wings marinated in shrimp paste. Surely a twist from their signature xiao long baos and fried rice.
The first dish that came - Braised beancurd with mince meat
We decided to try one of the exclusive signature dish - the Hong Kong class steamed cod fillet with superior soy sauce. The cod is really fresh and it goes rather good with the soy sauce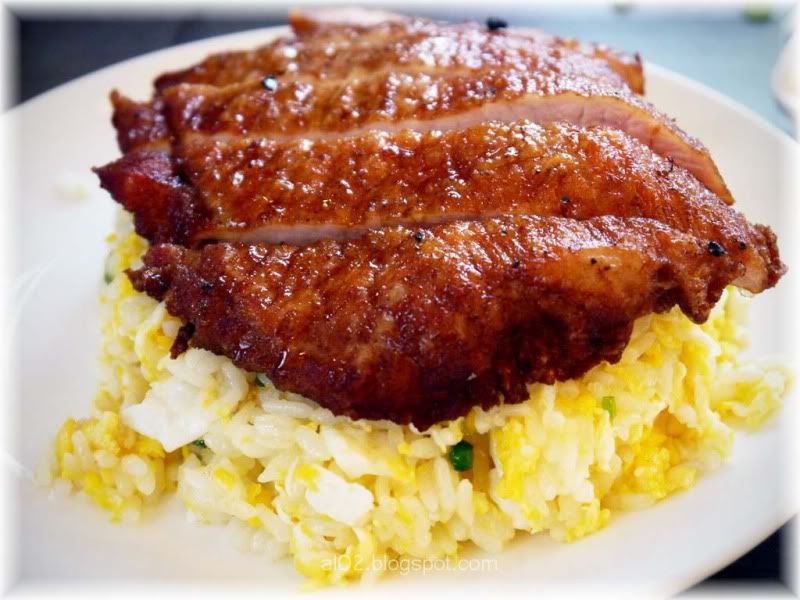 Pork chop fried rice - the fried rice is a MUST-TRY! Their fried rice is simply good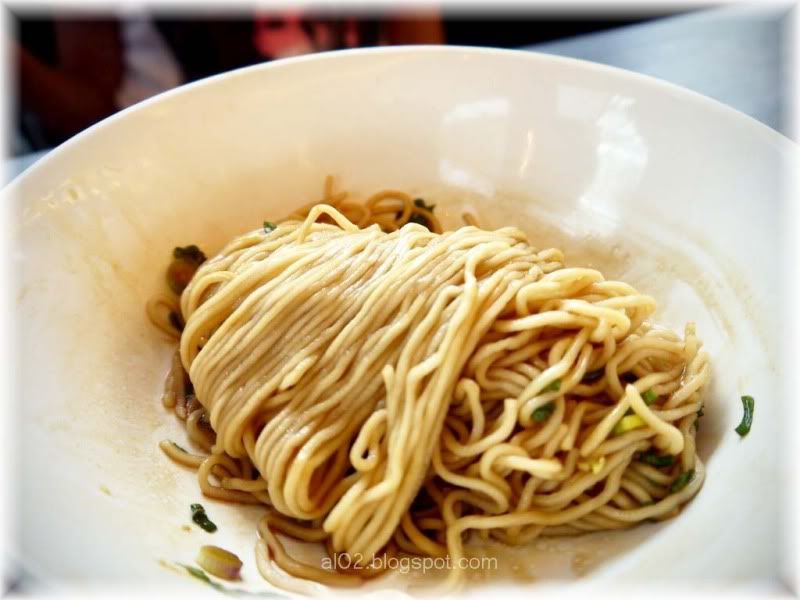 Springy noodle with special sauce. I actually think this is too plain on top of the fact that it totally lacks of any ingredients. To be honest, I don't quite like the noodles from Din Tai Fung. While they are good with their fried rice and xiao long baos, I still like their arch rival (Dragon-I) noodles better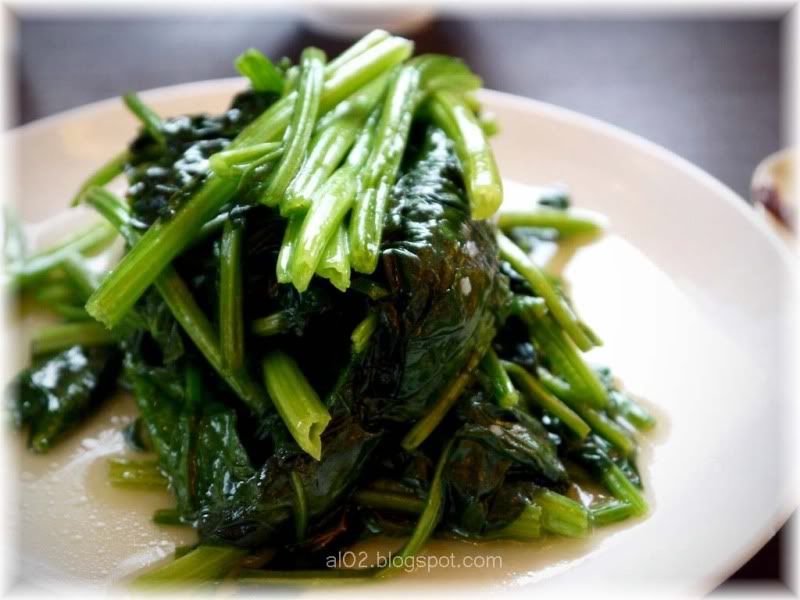 Stir fried spinach - I'm not much a fan of vegetable, but this plate of simple looking spinach deserves some compliment for being stir fried so well I found myself ended up taking helpings after helpings of it
Steamed red bean bun - the red bean filling is pretty good but I don't like the fact that skin of the bun is a tad too hard
Steamed chilli crab + pork bun
The interior of the bun. I pretty much like this too. The combination of chili crab and pork in a bun is definitely something refreshing to the palate
Their signature pork xiao long baos (steamed pork dumplings). I really really love their pork xiao long baos alot. Xiao long baos are like one of my comfort food. They always makes me crave for them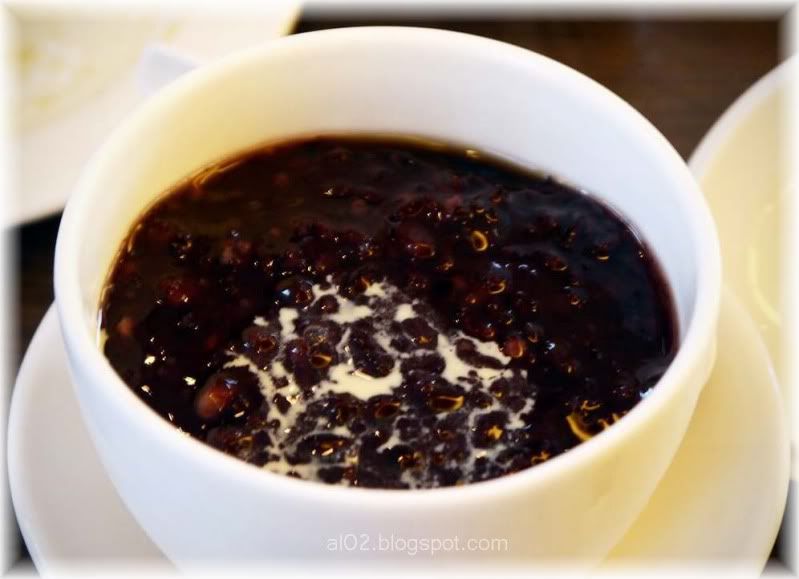 Grass jelly (cincau) with black glutinous rice - this is like a perfect Chinese desert on a hot day. Refreshing and cooling, this also leaves me craving for more
While the other typical Din Tai Fung dishes are as satisfying as usual, I think the exclusive dish like the cod fish is pretty worth the try as well. I find dishes at Din Tai Fung less oily and less salty comparatively, a more healthier option for those who are health conscious but still wants to enjoy sumptious xiao long baos and whats not definitely.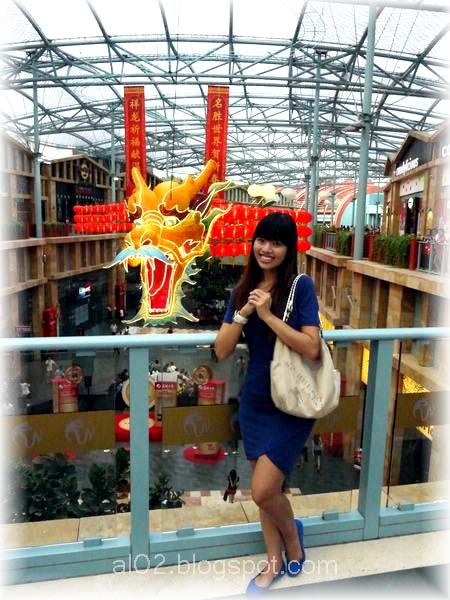 Gong Xi Gong Xi
So quickly , it's already the 6th day of CNY. I believe most of us are back to work already. Which, in retrospective, being a student is so much more enjoyable especially during the festive season where you get like one week break straight. Anyways, stay safe, stay healthy and continue enjoying the rest of the festive season. :)
Din Tai Fung @ Baits,
26 Sentosa Gateway,
#01-217/222 The Forum,
Level 1 @ Resorts World Sentosa, Singapore
PS : This is not a paid advertorial or review. All opinions are based on yours truly point of view only. As one man meat may be another man poison, yours truly is not responsible for any discrepancy in taste or opinion. :)