Happy Dragon Year all!

As part of the Chinese tradition, every Chinese New Year, on the first day, all Chinese will don on everything new from head to toe, be it new clothes, new shoes, new belt etc to welcome the brand new year in the Chinese calendar. Hence, it's the perfect reason to go shopping of course! :)

And this year, we Johoreans have somewhere new to go shopping; the Johor Premium Outlets (JPO). Opened recently in December last year, it is the latest buzz around town. With more than 80 outlets like Burberry, Coach, DKNY, Armani, Michael Kors, Roxy etc, I was really excited to go check out the place.

I went there with HT about 2 weeks ago, about 1 month after their opening and perhaps it was a week day, the crowd was very much bearable. During their initial opening period and especially on weekends and public holidays, the crowd was maddening. My mum said there was long queues outside Coach and Burberry all the time and the whole place was pack with people it was so difficult to shop.

Located at Indahpura, Kulaijaya, it's about 45 minutes drive from Johor Bahru.



The Johor Premium Outlets
Yay, time for shopping!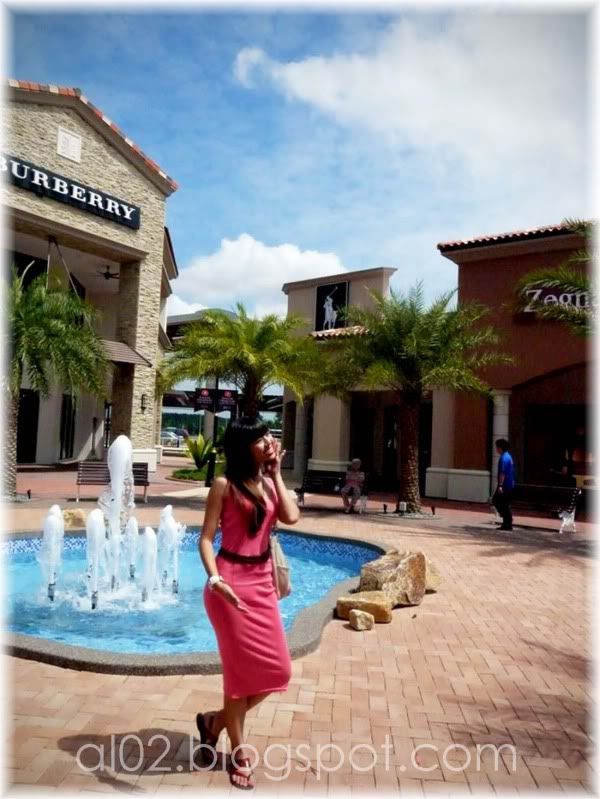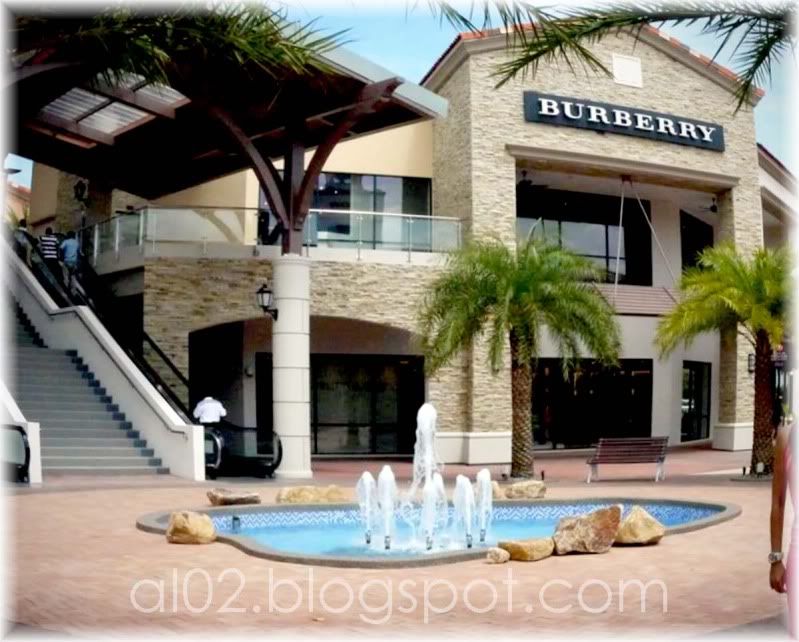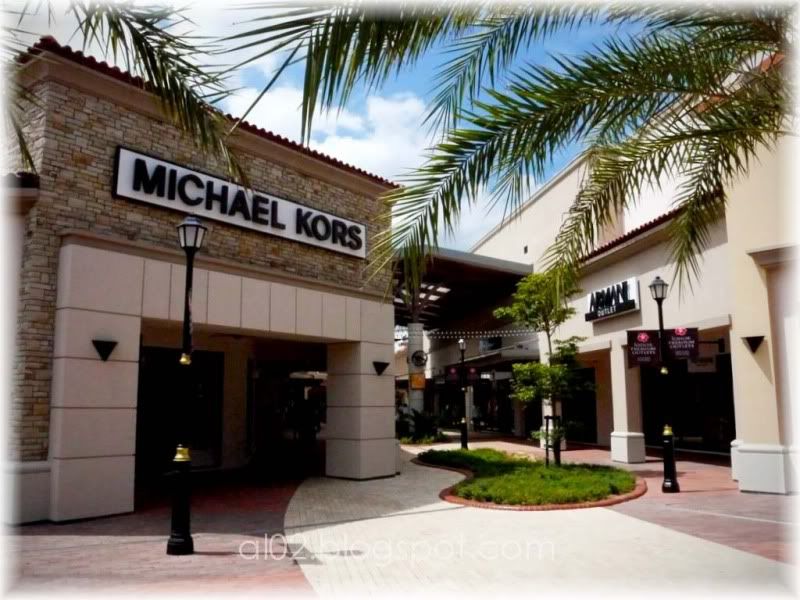 Besides Burberry, Coach, Armani, DKNY, Zegna, Michael Kors, La Senza and CK, they also have outlets like Cotton On and Charles and Keith there. The first Charles and Keith in JB! Yay! Honestly, I'm pretty happy with the stuff they have at the outlets. I mean, the stuff there are all pretty decent still, not just oversize, long out of season stuff that most outlets usually sell. Of course, most of the stuff are still off season but some are actually specially designed for the outlets itself. Besides, they have discounts of up to like 10-70% at almost all their outlets which makes the stuff there cheaper than their usual retail prices. It's like in La Senza you could get underwears at 6 for RM 80; jeans at Levis and GAP for RM 99, sandals and shoes at Charles and Keith at RM 40; jeans at CK at RM 350; dresses at DKNY for RM 600; a jacket at Nike for RM 150, bikinis from Roxy and Rip Curl for RM 100 etc. Even our very own Padini and Vincci has their outlets there and their stuff is seriously like super discounted. I just wish they have Zara, Topshop or Radley too.





Though I must say, not everything is super real cheap. Some are just slightly cheaper than usual which makes the price the same as outside stores on discounts too. You have to take time to source for the real goodies. And of course having discounts now helps too. But whether all their stuff will maintain this cheap all year round with the further discounts or will the prices be very much the same as outside stores on discounts remains very much to be find out.





















Our load after an afternoon shopping. Hehe :)
So after a day shopping at JPO, let's take a look at my steals that day. Just in case you guys like to know what are the prices like, I also include the prices of the stuff I had bought. :)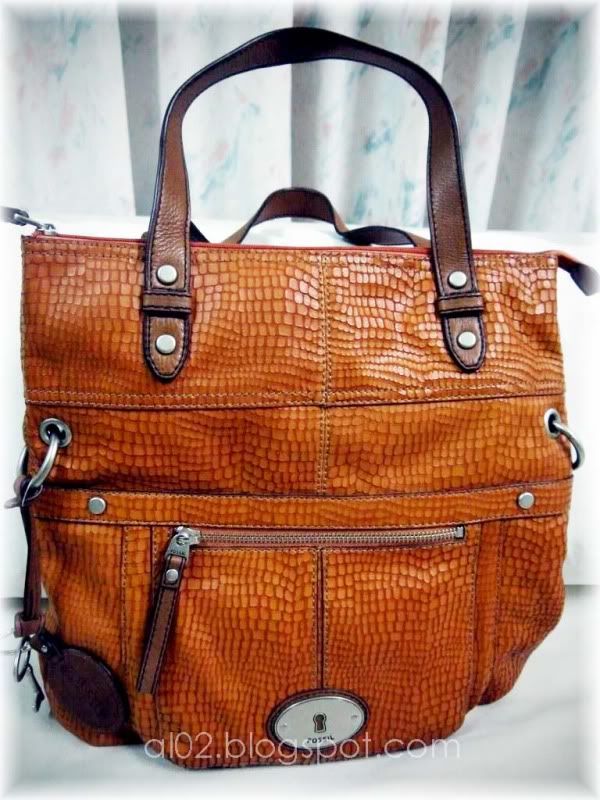 Bought this bag from Fossil- RM 450. I really like this bag but darn robbers took it that day as well.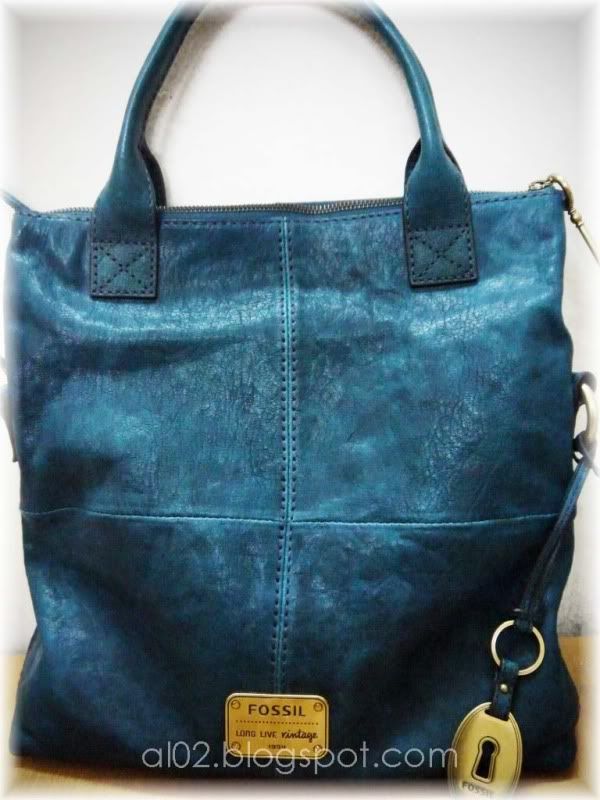 Another bag from Fossil. Bought this as a gift so not going to reveal the price. :p. I really like the vintage bags from Fossil.

♥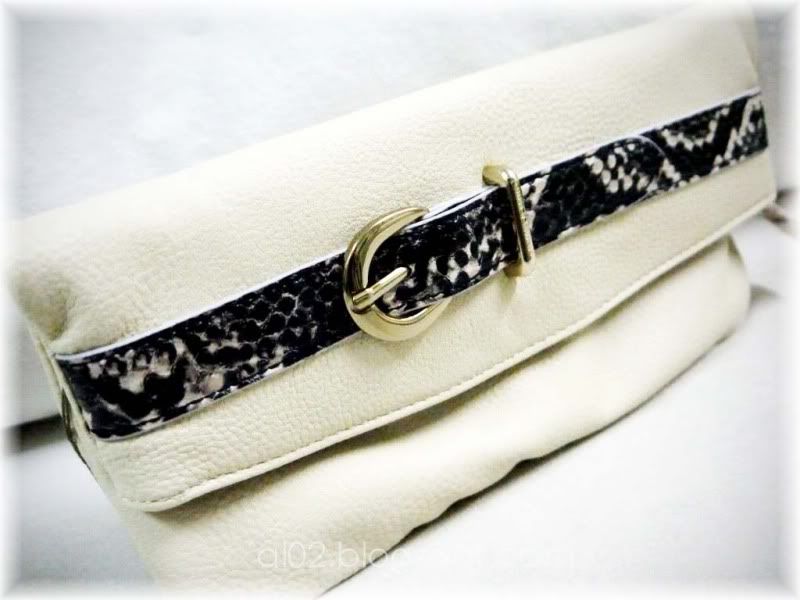 Clutch from Charles and Keith- RM 60.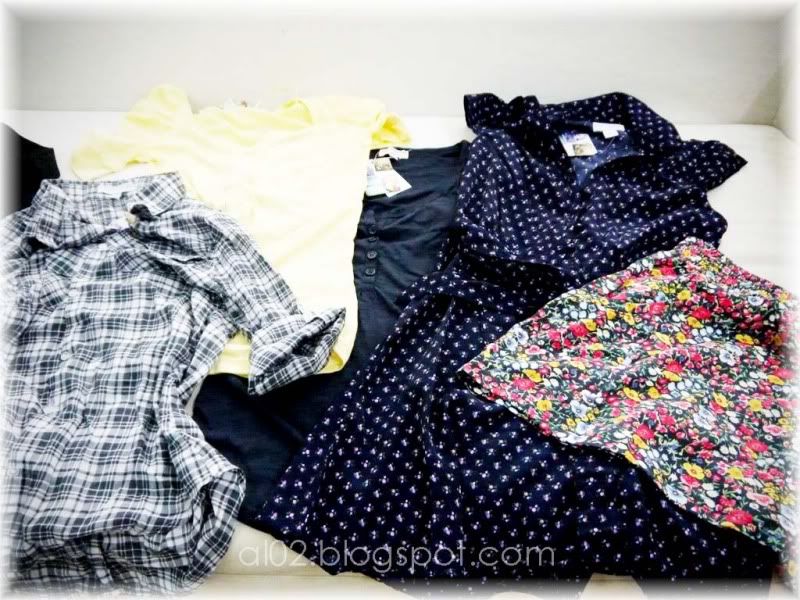 Cotton On spree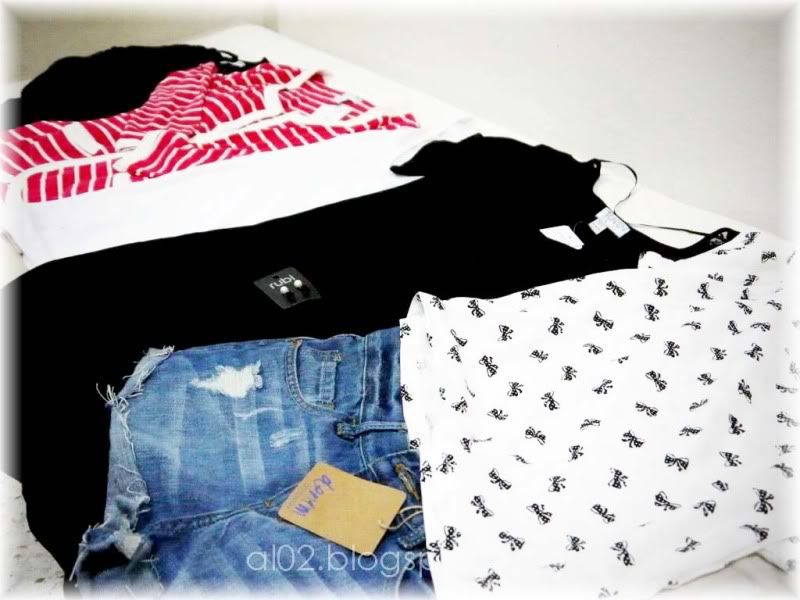 More from Cotton On. All of these for only RM 200+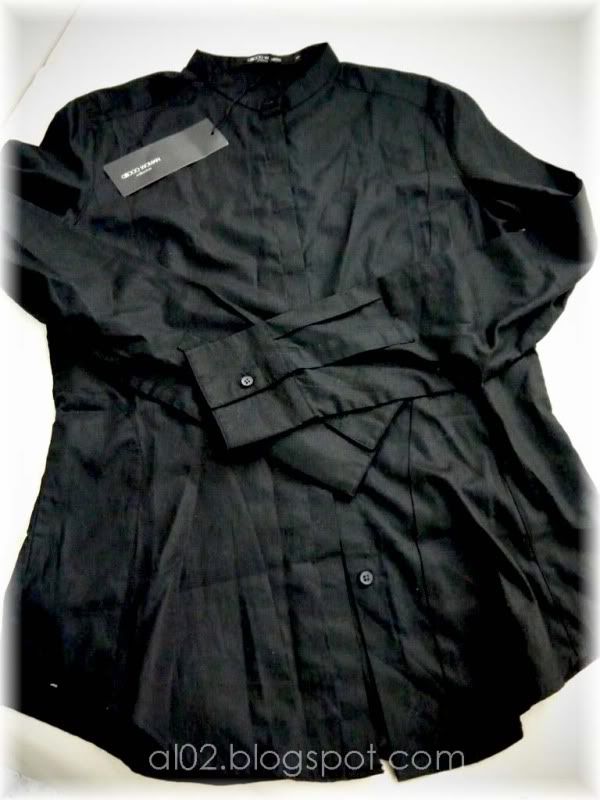 Working shirt from G2000 - Rm 40
Shirts from Padini - RM 80 for 2













Charles and Keith sandal - RM 40
Charles and Keith wedge - RM 50
Aside from shopping at JPO, been shopping a little at Singapore too. teehee
I couldn't resist this shirt from Forever 21. Look at all the Scottie dogs. So cute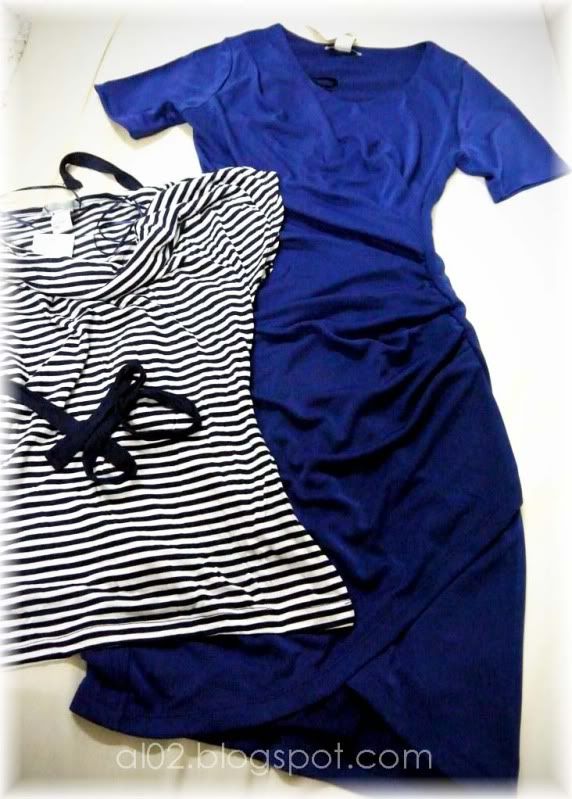 Got these from H & M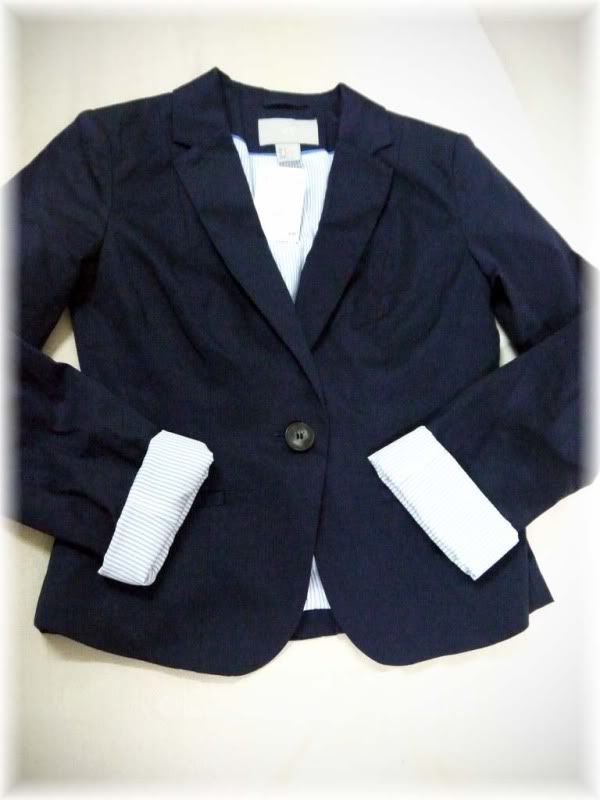 Blazer from H & M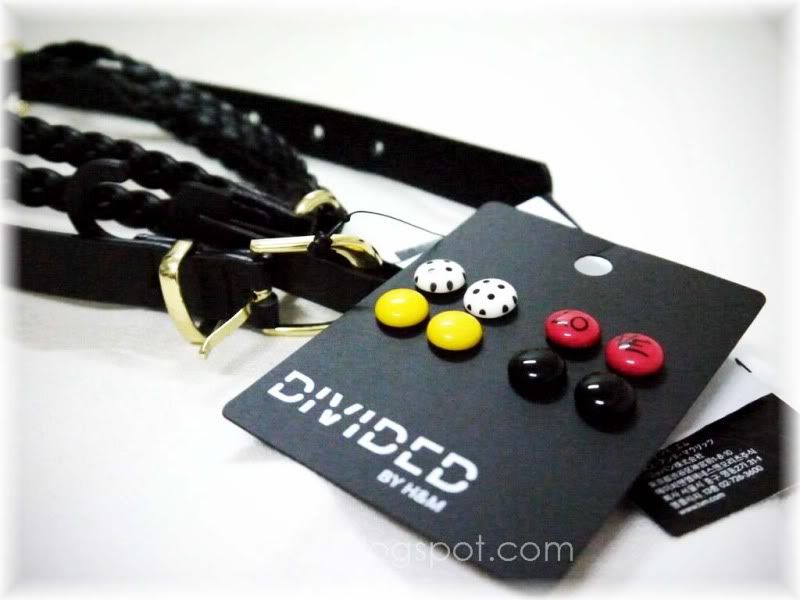 More accessories from H & M
Ballerina flats from H & M.
Another oxford shoe to the collection ♥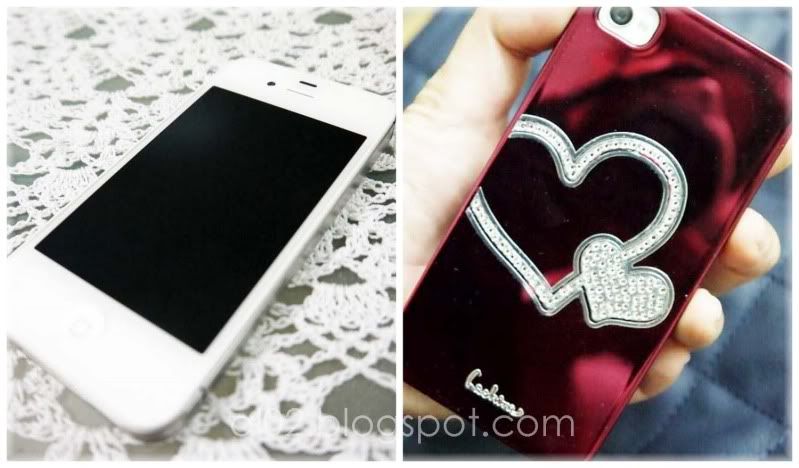 This has totally nothing to do with my shopping spree but got the iphone 4s not too long ago only to have it robbed last week! :( But it's only after I lost the phone did I realize the full potential and also the downside of the 4s, particularly the iCloud. I mean seriously I don't exactly get how the iCloud is really beneficial until I had lost the phone. It was then only I realized had I turn on all the applications in iCloud (which includes the Find my iPhone function), I will be able to retrieve them now from any pc as long as I have an iCloud and iTune account. But with the 4s having such an extremely short battery life (seriously it couldnt even last me throughout my shift which is like 12 hours), it's almost impossible to keep all the applications running all the time which then make all those smart apps redundant. Even with wifi and data plans turn off, the battery goes flat in like 10 hours (just using for phone calls alone). Besides Siri is kinda really dysfunctional. I mean at least for users out of the U.S region. It's only fun because it's so lame it will reply you with so much crap but when you really wants it to search for serious stuff, it cannot work or function properly. So, I dno if I be getting another 4s but with Siri being not exactly attractive and it's extremely short battery life, I'm seriously having second thoughts.
For full listings of all the outlets at JPO or how to get there etc, you can check out their website
here
. Alright, that's all for now. Stay safe and stay healthy this Chinese New Year. Once again, Gong Hee Fatt Choi everyone! :)