Just a few days ago, something traumatizing occured. It's honestly true that unless you had personally experience something, you can never understand the pain/ fear/ trauma etc. You can empathize but you can never fully understand the kind of feeling until you have had that kind of personal experience. I suffered some material loss but I thank God for keeping me safe. Anyways, let's not talk about the unhappy stuff in this coming festive season and look at the recent good times I'm blessed with amidst the stressful rotation I'm in now.

Last Christmas morning, I was treated to a beautiful view of Singapore from the Skypark at Marina Bay Sands. The view of course was even more gorgeous at night with the blinking lights from the city below illuminating our senses. But imho, the coolest thing about the Skypark is probably the infinity pool where one gets to swim right until the edge and enjoys the city view from there; both in the day and at night. It was a gloomy morning with mild drizzle and at 200 metres height, it was also chilly with the wind blowing hard. There were also restaurants at the skypark and unlike many conventional restaurants, some of the restaurants there allow customers to place orders and then have their meals anywhere within the skypark. Which means to say, you can have your meals by the pool literally if you want to. However, the downside of the skypark being as large as it is, there is only one whirlpool available that overlooks the South China Sea and a pretty small one indeed and it was fully occupied fast. Nonetheless, since we had complimentary entrance to the skypark, I shall not complain.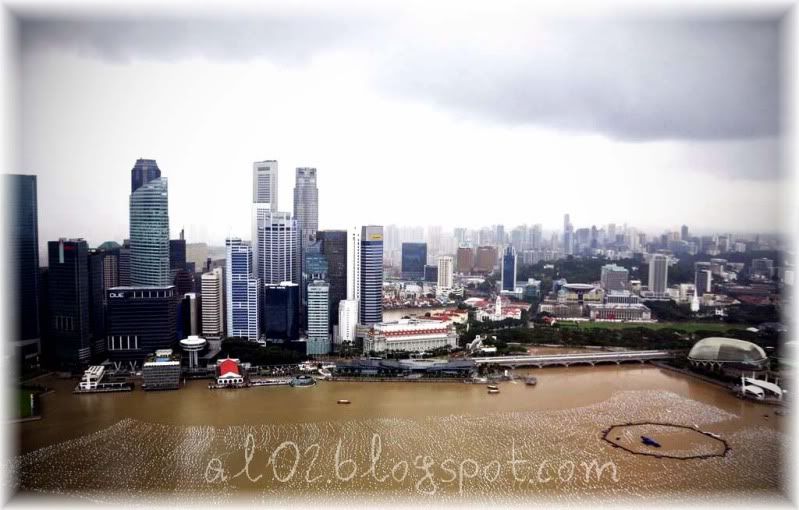 The view from the Skypark in the day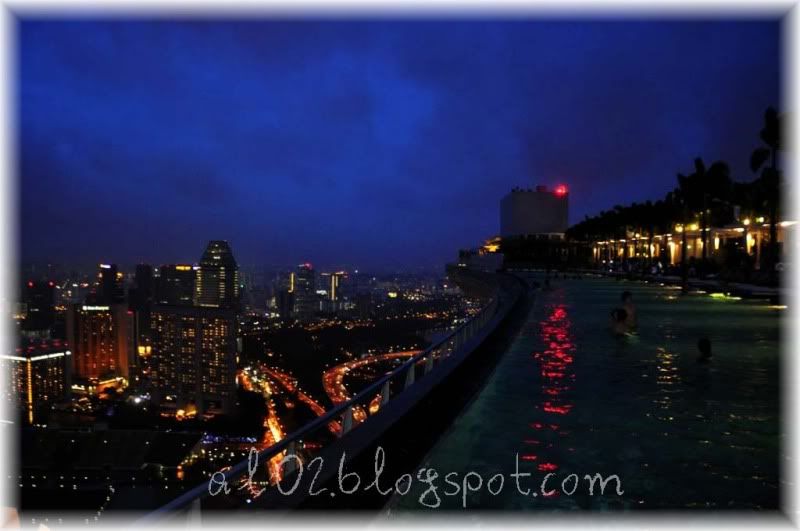 The night view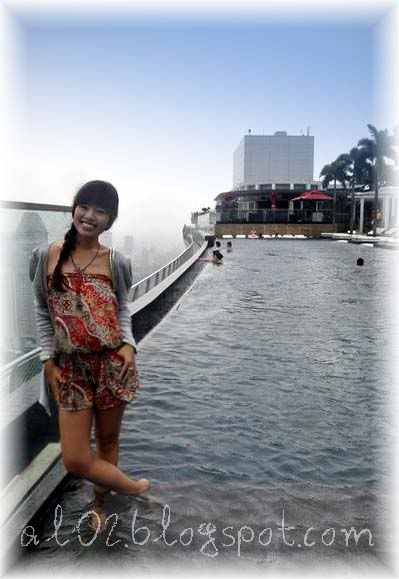 The edge of the infinity pool. There's this photography section specially designed for photo-taking purposes so that you can also get a feel of the view from the edge even for non-swimmers
After spending about an hour at the skypark, we decided to head to the adjoining mall, the Marina Bay Sands shopping mall for breakfast. While I do enjoy my simple breakfast of hot chocolate with toasted bread or nasi lemak or dim sum, I was craving for English breakfast for a long time now and as we walked past TWG Tea, their sweet aroma got our nose hooked.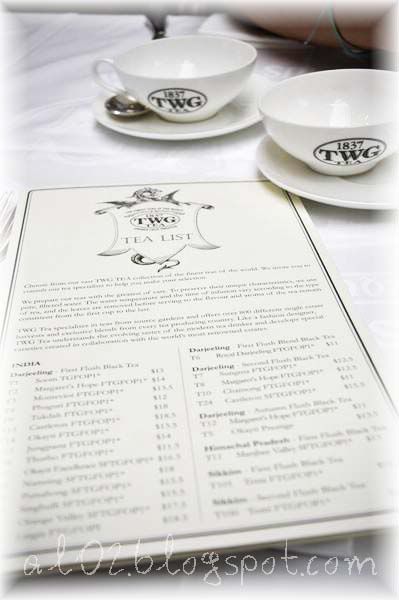 Claim the finest luxury tea brand of the world and honestly, other than the super extensive tea selections which will definitely make you spoilt for choice, TWG is truly like a heaven for tea gastronomers with tea being woven into every aspect of their meal from tea chocolates to tea patisseries.
We were truthfully bedazzled by their extensive list of teas coming from every nick and corner around the world; from America to Africa to China to England and even our very own Cameron, their tea comes from every tea producing country imaginable. Then there's the black, red, white and green tea and being no tea professionals, it took us a while to digest in the whole list complete with their description. Finally we took our pick on this tea with a very lovely name, Valentine something (sorry I couldn't remember anymore) which is really a cup of white and green tea mixture which was superbly awesome. The aroma from the tea was just as exquisite as they taste and it was like we could just sit there and sniff the tea forever.
Our breakfast set also comes with scones with orange jam and sour cream, chestnut cake and scallop carpaccio. The breakfast set costs us like SGD 50++, pricey but pretty much worth the splurge since the food was overall good especially the tea. The only thing I didn't exactly like was the chestnut cake though which was too sour to my liking.
Scallop carpaccio - awesomeness
Chestnut cake with chestnut macaroons! It was just too sour!
TWG also has all these sweet little tea infuse macaroons which is so so good especially the mint one (the white one). This little treasures totally melts in the mouth and it's such pleasure to the palate.In the past, I used to wonder why are so many people so crazy over macaroons when the ones I had tried were all just so-so but now I know why. It takes the right ones to make you fall in love :p
We decided to go Mexican for dinner and strolling along the busy Clarke Quay, we stumbled onto Muchos whick look just like the perfect place to chill.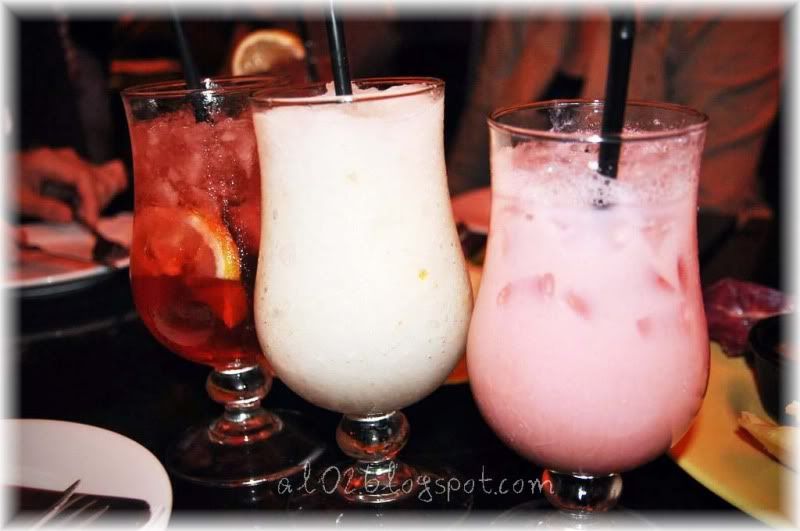 Drinks
Nachos - soooo good they just melt right in your mouth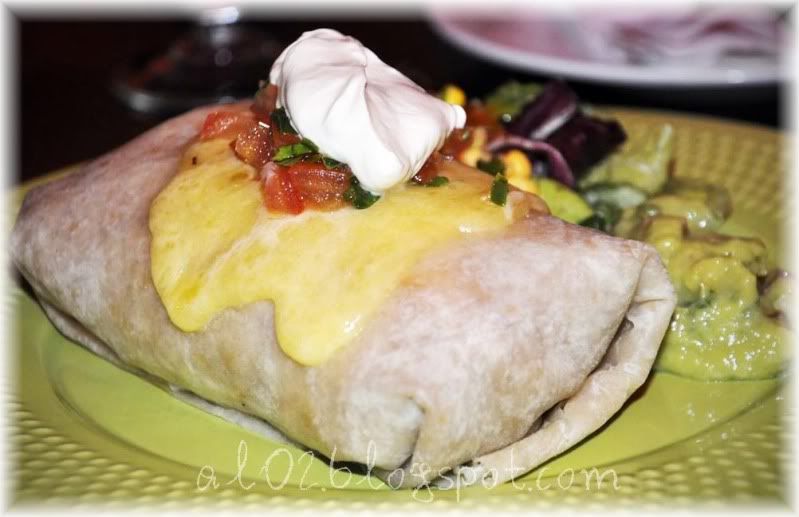 Chicken burritos - this TOPS everything else we had that night. Their burritos is so superb terrific I'm like craving for it right now. And you can actually get them to cut up your burrito so it's easier and neater to eat them *hungry*
Black pepper pork ribs - this is just decent, nothing too extraordinary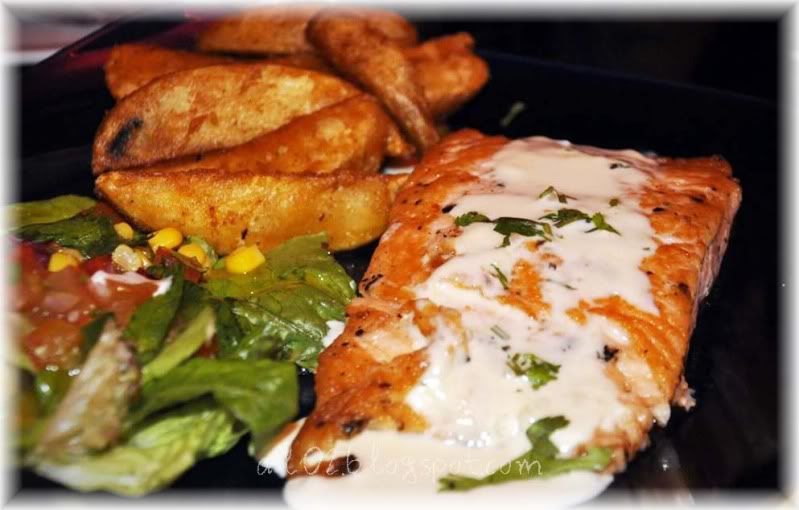 Grilled salmon - this is good too albeit it still losing out to the burrito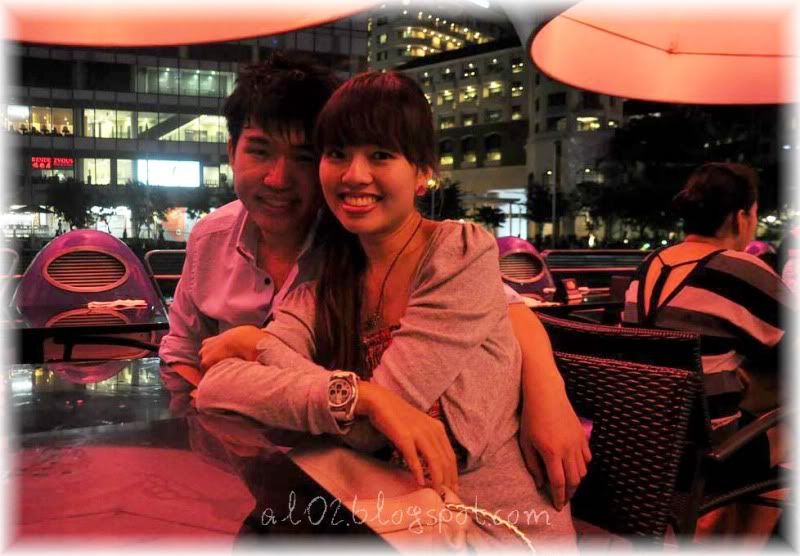 @ Muchos, Clark Quay - Overall, we had an enjoyable dinner with the food satisfying and leaves me craving for more (burritooooo!!). And being by the riverside makes it a good place to just chill out while enjoying the cool river breeze.
On a totally unrelated note, sometime in the mid of last month, the Orthopaedic department of my hospital had a get-together dinner theme the Orthopaedic night at Grand Paragon Hotel and I not only attended but was also part of the performance. My part of performance was nothing to shout about but what I really love was the costume. I mean seriously being in OG, I realized how much I had missed all the laughter in Ortho even more. And since I had no time to get involve in the preparation for the performance, it wasn't until the night before only did I found out about all the great costume the marvellous, creative girl behind the whole thing had designed and put together.
Seriously I had to say kudos to her for thinking up all these costumes and assembling materials found around the Orthopaedic ward and finally put them together into a fashionable piece of costume.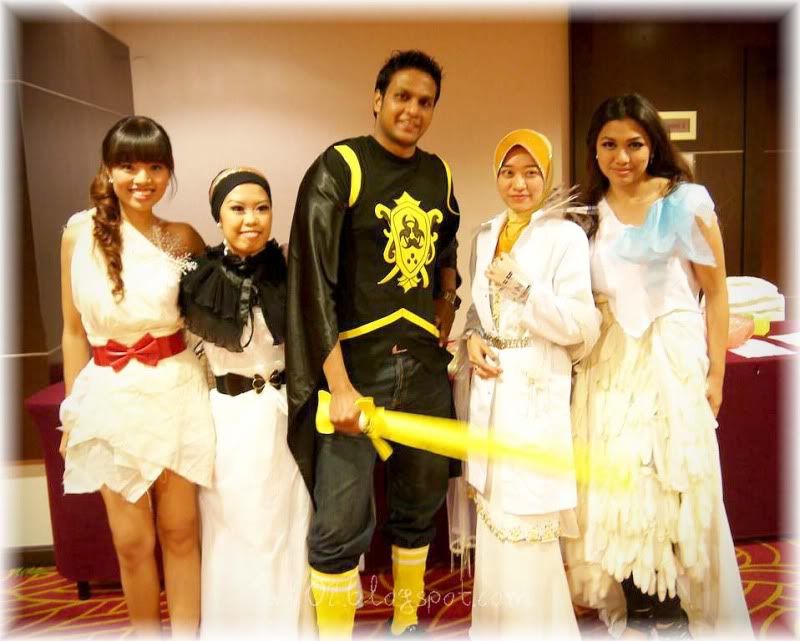 My Tinkerbell like dress is seriously just made up of bandages. And the girl next to me is none other than the marvellous creative costume designer with her dress made up of aprons, you know the disposable kind. Then M, the 'prince' with his sword had his black cloak made up of some disposable item from the ward as well, H had cut up IVD botttles as part of her costume and finally Hana had like an entire bottom half of her dress made of disposable gloves! Cool, no?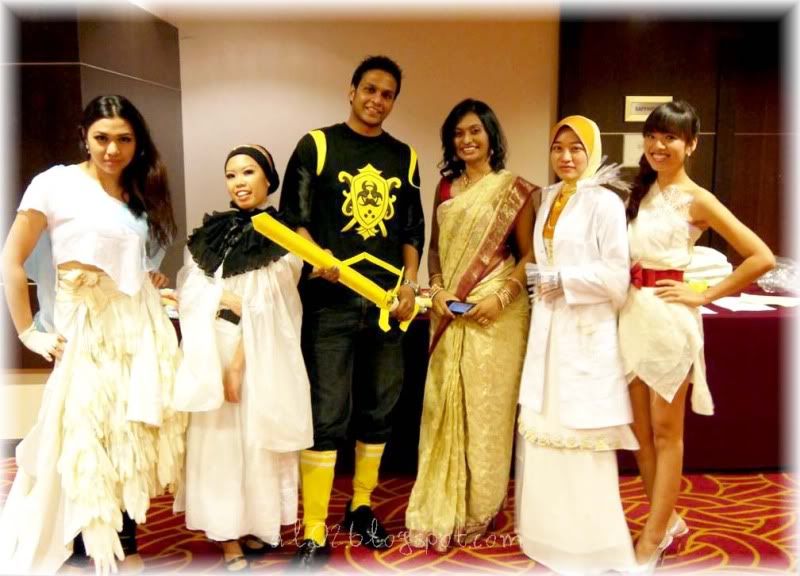 Another one with the rest of my cool 'models'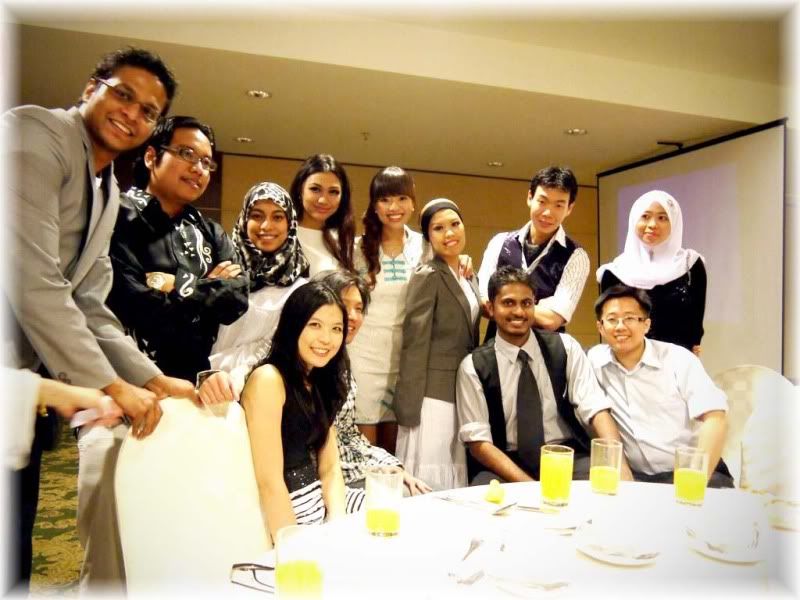 Nice colleagues
I had been attending a lot of weddings of late too and just in the past month alone, I had attended two weddings!
Kit's Hawaiian themed wedding - but no, there's no hula girls whatsoever. Haha!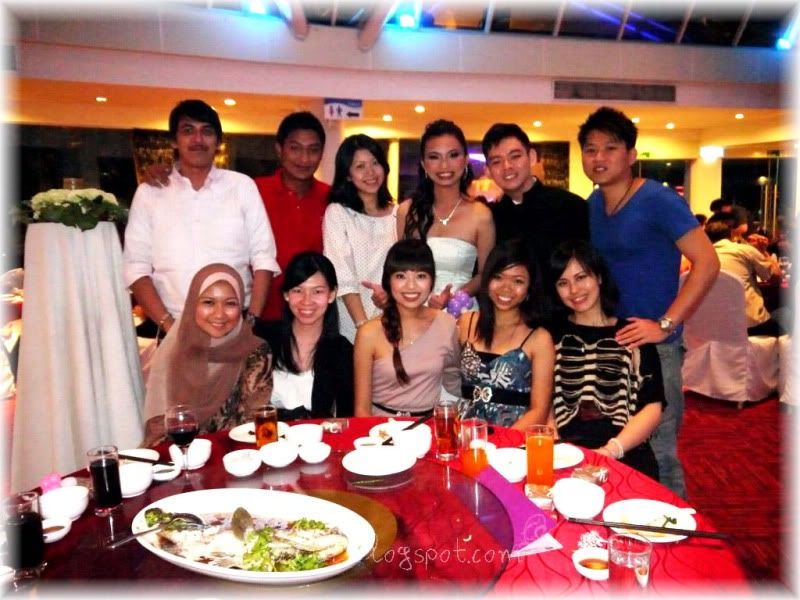 Janice, another long time friend also got hitched!
And finally, despite how stressful or difficult life/ work has it for us, with great support from our family and wonderful companions, they are certainly the reason for the rays of sunlight in our life. :)
Ushering in 2012 together :)