One and the half years after my last visit to Universal Studio Singapore (click to read), I recently revisited the colourful, vibrant theme park last month, on Christmas day to be exact. Well, the much anticipated and awaited TRANSFORMERS ride had just recently made it's debut at the USS, being the world's first in fact (premiered on the 3rd of December 2011). Hence, me and HT decided to go check out the much talk about ride. Afterall, Transformers is one of my favourite movie with the first sequel completely got me all smitten.

During the initial opening of the ride, rumours had it that eager riders had to queue like 2 hours just to experience the 4 minutes ride. So, I considered ourselves really lucky to only have to queue for 1 hour on a public holiday before we get to go on the ride. Honestly, there were so many people that day I kinda prepared myself for a 3 hours queue at first.

So, the verdict? After so many positive feedbacks that I had heard prior to our visit, of course I kinda had high expectation for it. And Transformers, the ride truly did not disappoint. Seriously, the ride is super duper awesome and cool. Ok, I don't want to get your expectations too high because you know, sometimes when you have too high hopes/ expectation on something, you are most likely to be disappointed in the end but honestly if you just sit back and absorb the ride, you'll truly enjoy it as it is something really different and brilliant.

We put on our 3D glasses and got into EVAC, the awesome new robot responsible for taking us into the surreal world of Transformers.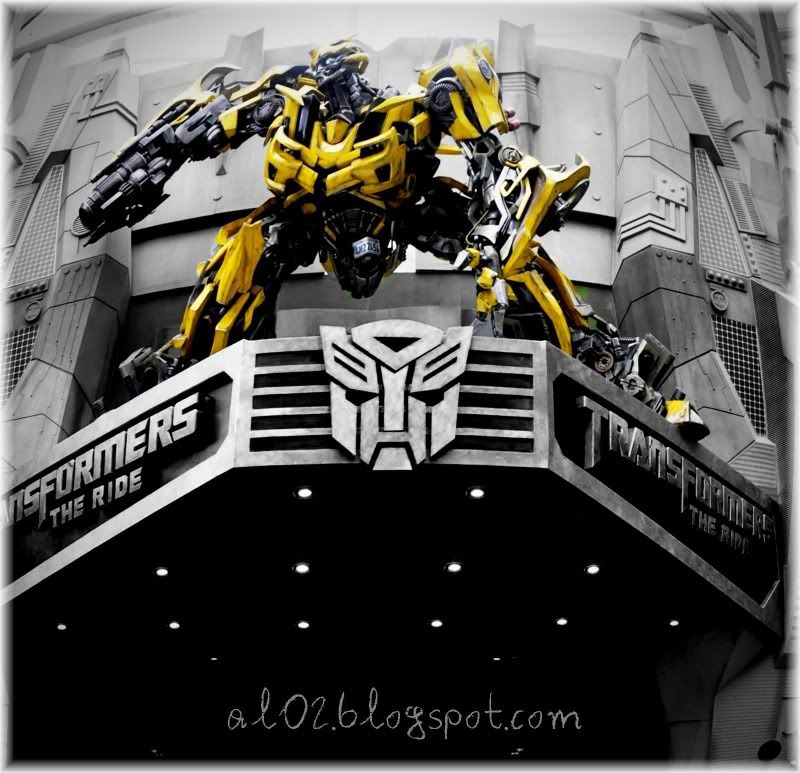 Transformers the Ride, the world's first of it's kind!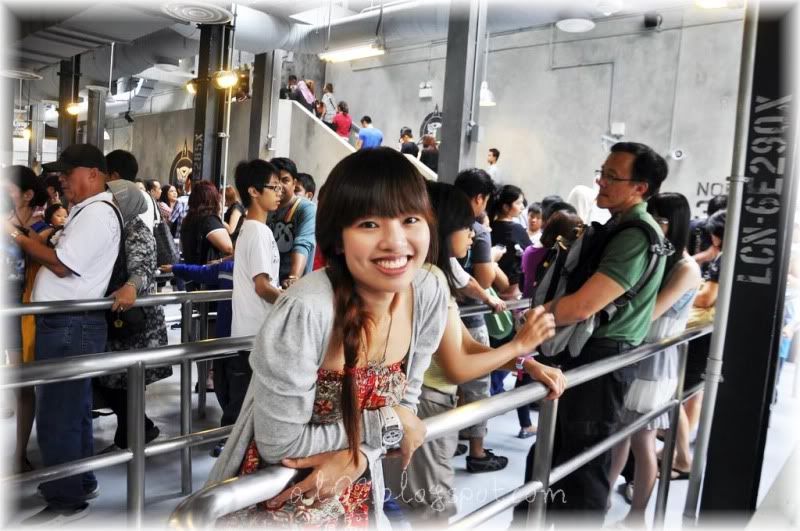 The queue - look at the amount of people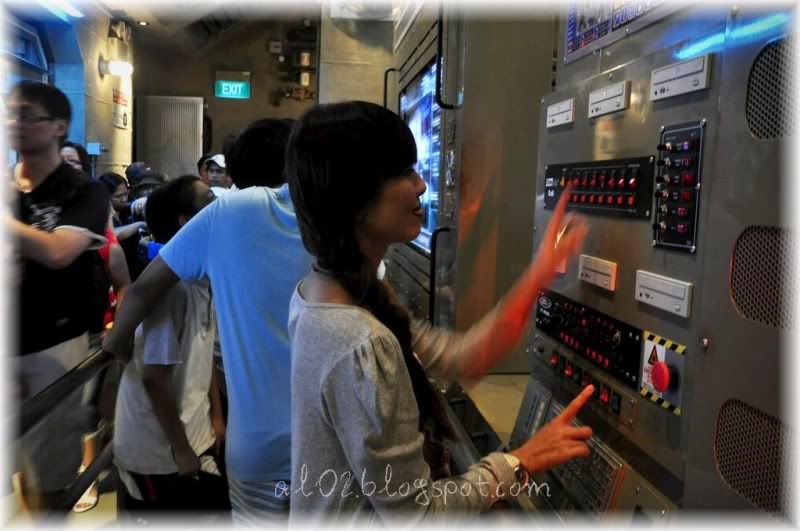 Ever wonder what is it like to be controlling all those complicated buttons you often see in movies?
The general giving his commands to all of us, his brave fighters to be!
Meet Evac, the exclusive one that will be taking us all helping the Autobots to defeat the Decepticons

Two thumbs up for the ride definitely! ♥
I didn't know what to expect out of the ride initially other than knowing it is gonna be a 4D experience but truth to be told, it is nothing like the usual 4D motion master at all. After we got into Evac, he sped off leading us into endless appearing curved giant screens with the vehicle movement matching the actions on the screen so ingeniously you almost never realized the screen change. It felt so real as you literally got pulled through offices, jumping over robots, got suck down vortex, flying between skyscrapers and dropping off edges. And of course, the ever so cleverly time 4D effect makes the whole ride really fun and cool. We really love the ride and it makes the time spent queing worth it. :)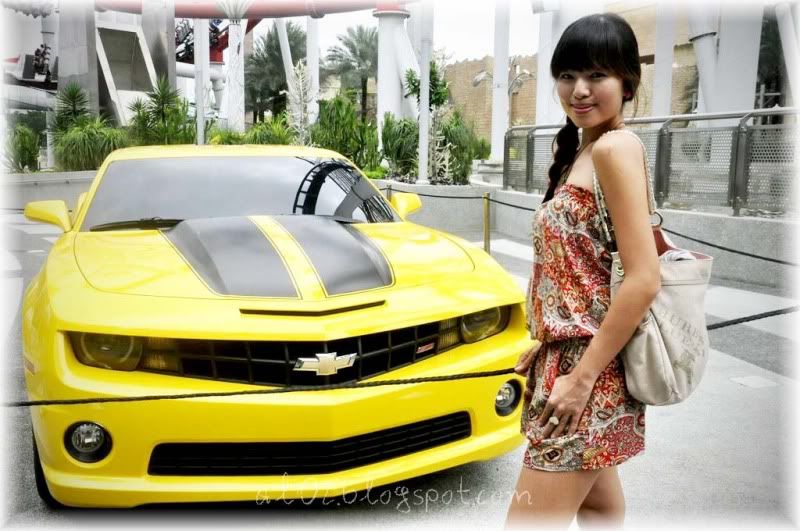 Bumblebee ♥
We spent the rest of our time at USS exploring and trying out rides that we haven't had chance to try previously as they were still close during our visit then.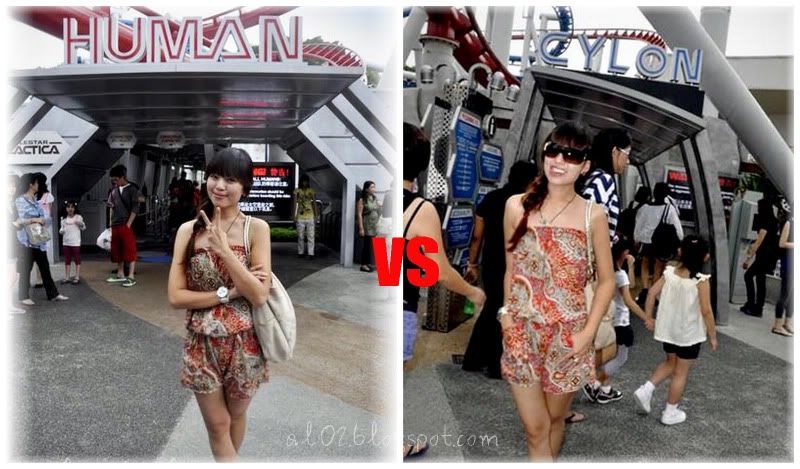 Went on the Human vs Cylon which nearly turn my legs jelly.The Cylon is insane. We didn't get to go on the Human because there was some technical error and the management had to close it temporarily that day but the Cylon is enough to make you scream all your stress away. It's one of those roller coaster that has your leg hanging in the air and as it does all it's insane 360 degree turns, upside down, zooming at super high speeds, my heart literally turns 360 degree too doing all those little gymnastic stunts twice as much.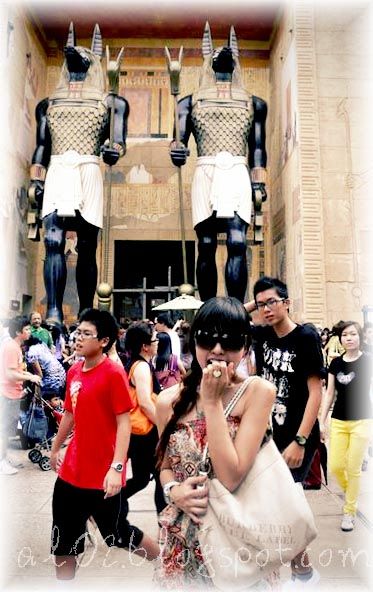 We also went on the Mummy's ride which is just as scary and exciting. Being in the dark creates the suspense and thrill that outdoor roller coaster can't beat. So, in the dark, we were sped off going up and down, front and back (yes, you heard me right. This is one roller coaster that will surprised you by going backwards) as I screamed my lungs out, grasping HT so tightly on the arm I might had created a hematoma.
We went on a few more rides later that night (USS extended their business hours to 9pm that day) but skipped most of the attractions and rides we had previously tried mainly because there were just toooooooo many people that day and all rides had super long queues of people and we were too lazy to join in the queue.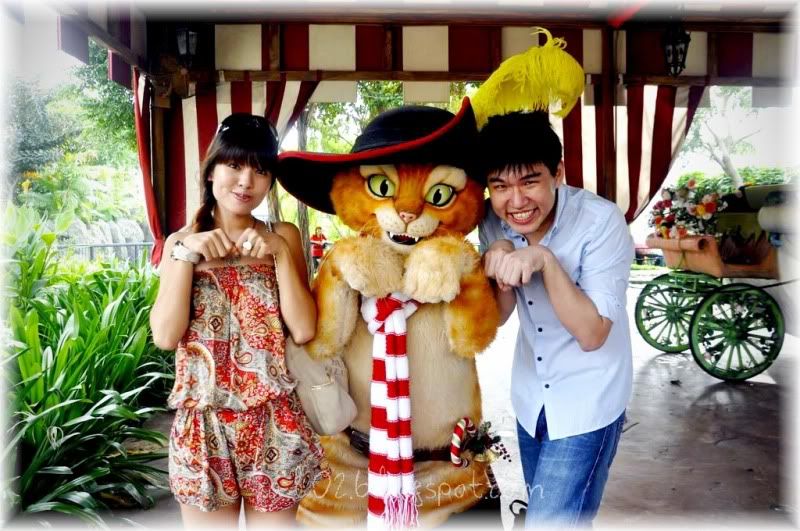 Let's see some of the characters we met and greeted that day. Puss In Boots Christmas edition doing the cute pose. Haha!
Woody Woodpecker - the female one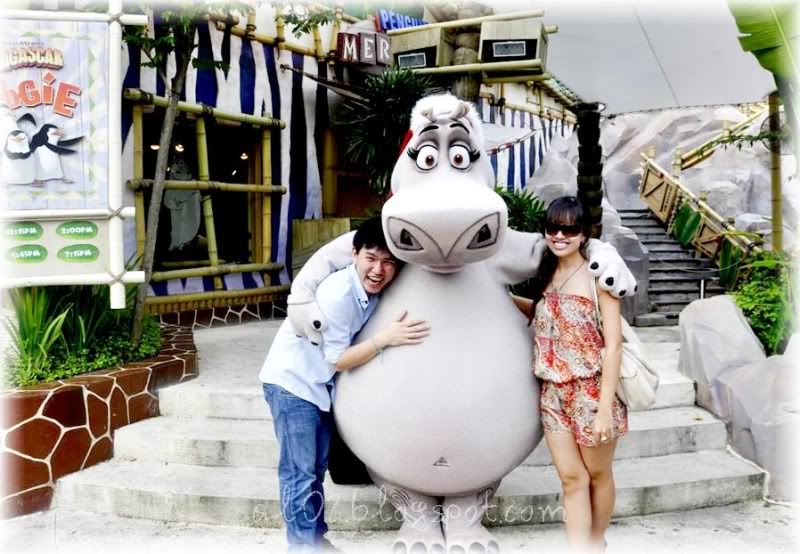 Gloria with her Christmas hat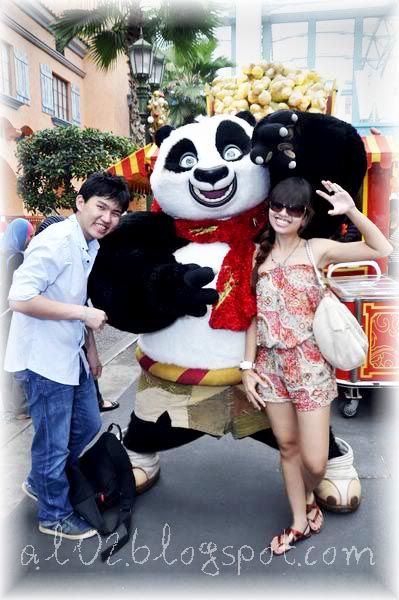 Po, so super cute with his scarf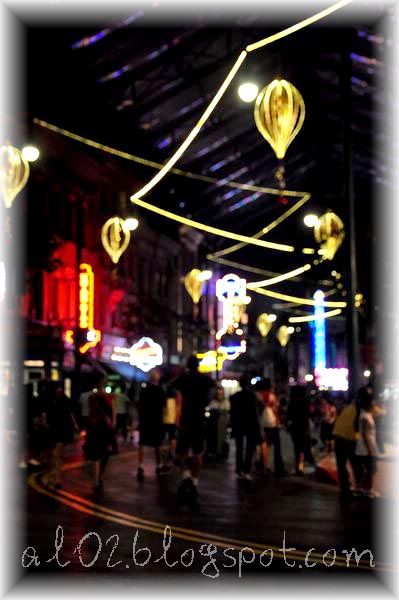 New York street at night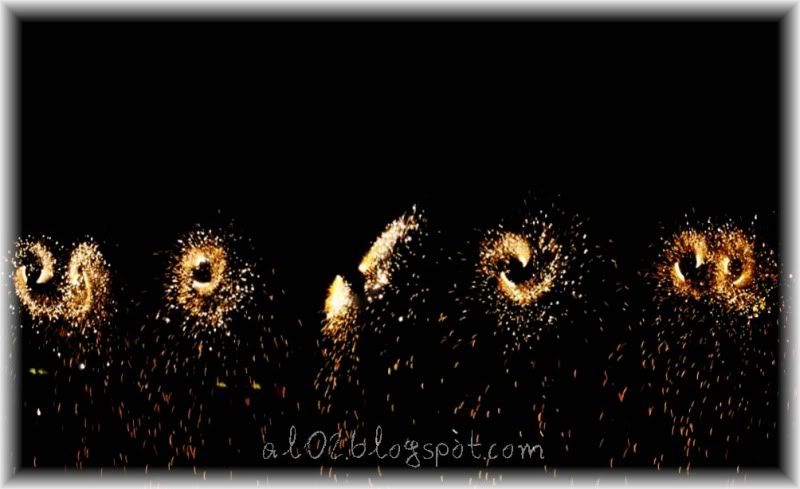 Fireworks to end the night
The whole theme park was in a very festive mood that day and being Christmas, we were all treated to a spectacular 10 minutes of fireworks performance before the night ended. USS is definitely much more worth a visit now than previously as the more scary, thrilling and heart challenging rides are now open. It was definitely an amazing day with the Transformers ride truly amazing us. Autobots, way to go! :)