On our 2nd day in Siem Reap, Sophea decided to take us to the Artisan d' Angkor.

So, what exactly is the Artisan d' Angkor? The Artisan was established as a school-to-work transition to help young Cambodians who had just completed training in handicraft work at school be organized into a self-sustaining handicraft network. There, we had the opportunity to witness the skilled artisans at work; carving wood and stones, silver plating, silk weaving, silk painting and the art of dry lacquer sculpture all of which produced fine arts and crafts objects that are also available for sale.


These young girls at their silk painting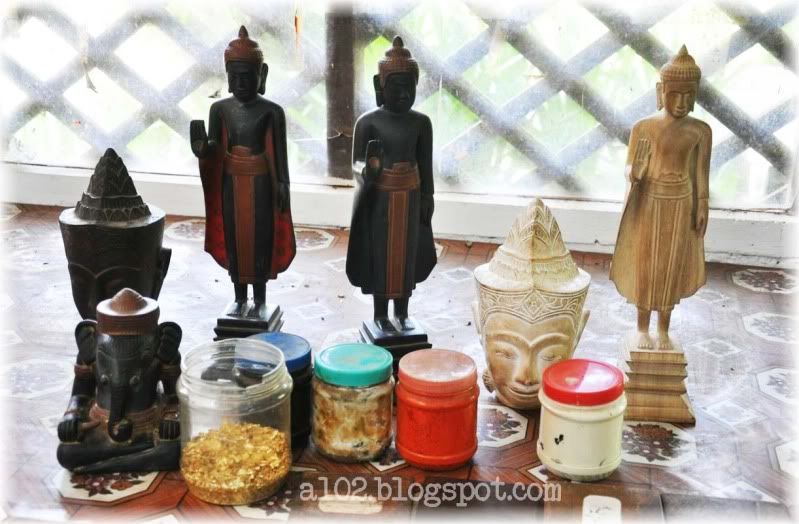 The lacquer station
Completed Buddha lacquer statue
Guess what she is doing?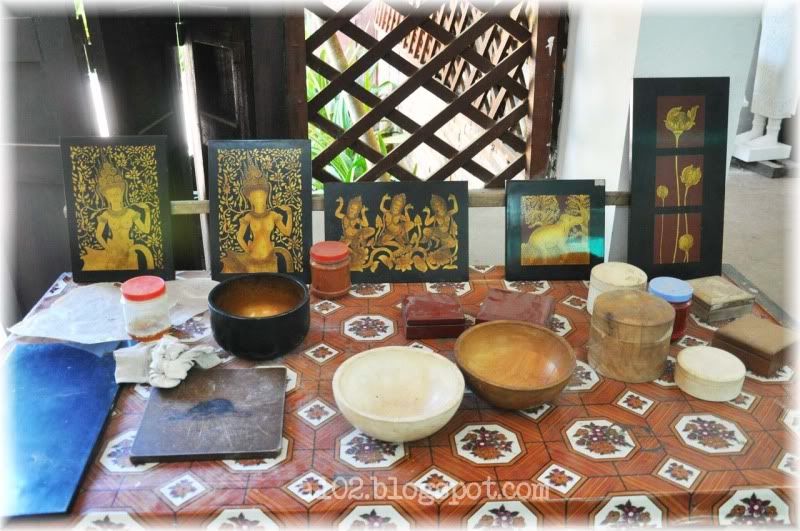 Producing lacquer paintings
The silver plated workshop
The silver and bronze completed objects
The various type of rocks they used for their stone carving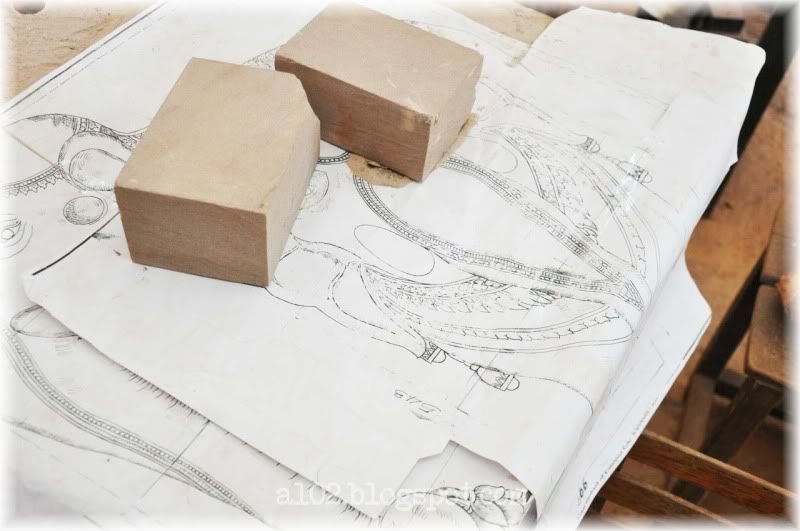 Motifs for the wood and stone carvings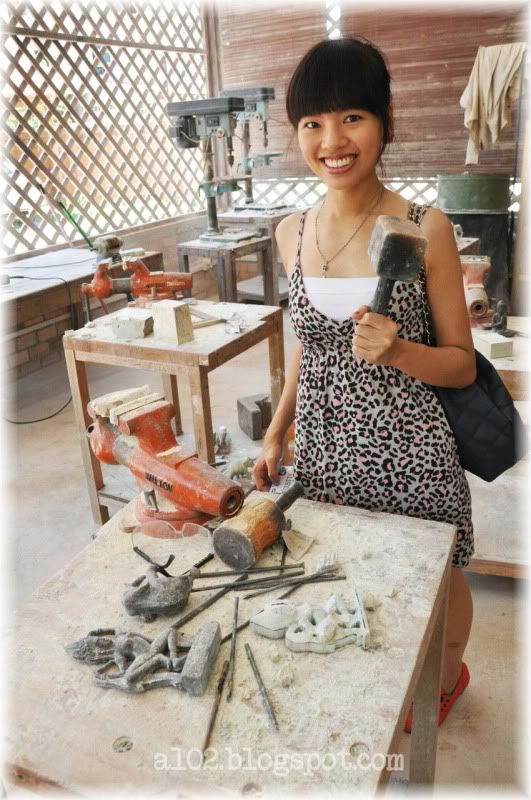 The humble tools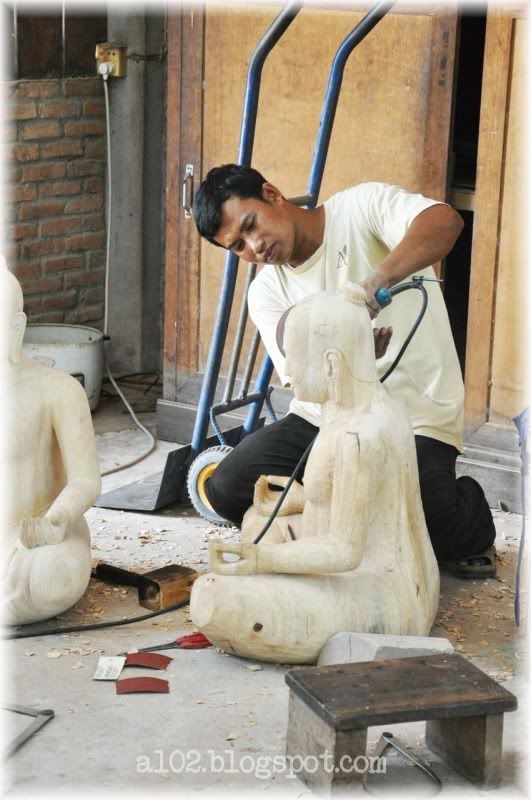 A skilled artisan at work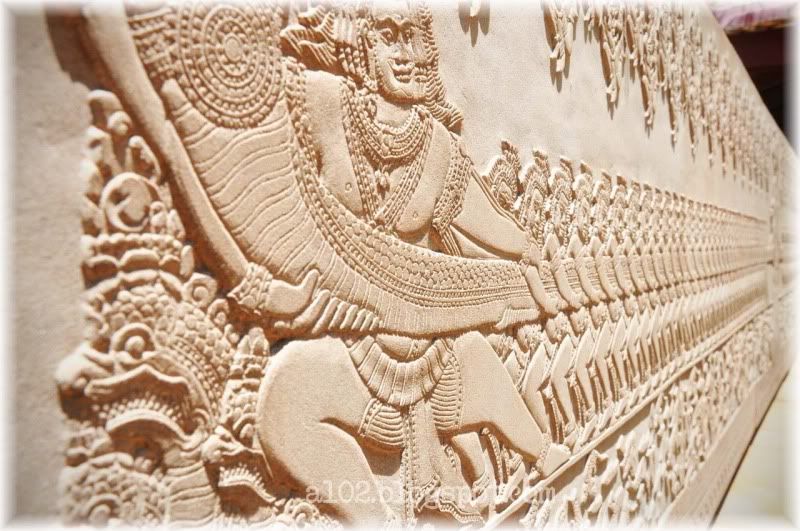 An example of the end product of the stone carving - Marvelous aint they?
Another example of the work of the magnificent stone carvers - the Buddha head. This Buddha head is for sale at between USD 2000- USD 3000 (price varies with size)
Trying my hand at silk weaving. haha!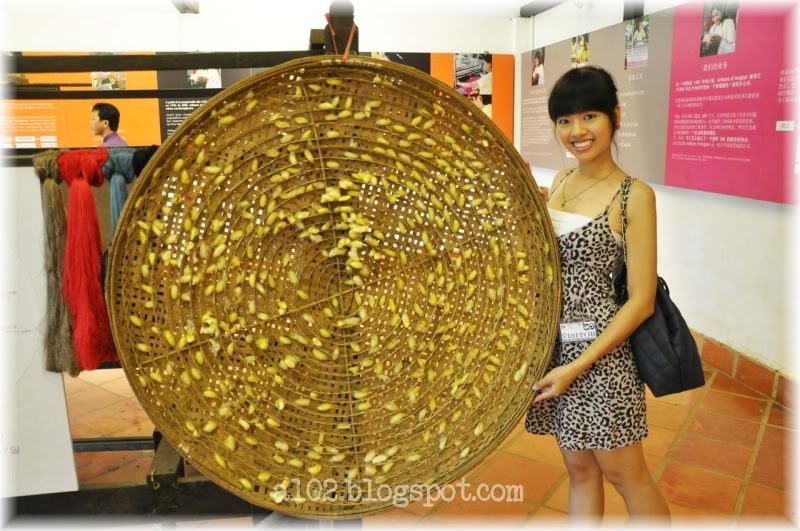 The silk cocoons
The Artisan is certainly worth a detour especially if you are templed out by all the temple hoppings at the Angkor temples site. And of course, for those who are interested in buying the beautiful works of these skilled local artisans (they offer international shipping as well). :)