Yes, only in a game of paintball, you find people who pay to get shoot, bruised, pain and down and dirty - all in the name of fun of course.

Last Sunday, the 3 most chilled departments in my hospital decided to get together and have some fun under the sun shooting each other out at one of the paintball field in Johor Bahru. It was certainly cool to have specialists, MOs, HOs and MAs coming together as one to play. The field we went to was in Desa Tebrau and it was seriously cheap to play there. For 500 pellets and 4 games, we only paid RM 85 per person! So cheap can. The last I played, I paid RM 200 for 200 pellets and 2 games at a field smaller and the environment less exciting than this. The Desa Tebrau centre have both jungle field and speedball field so we were really jungle-aware playing in the jungle; camouflaging, hiding and shooting among trees and getting real muddy and dirty. We also played at the speedball field and like it's name, it was all about speed and there's less stamina and energy needed, more to just shooting your hearts out.

My first time playing paintball was in KL but this was definitely a much more bruised, aggresive and painful game. And surely one of the best stay-awake recipe especially for those who post call or post night shift. I was working the whole night before and barely got to sleep and usually that means going into lalaland till the very next working shift but I managed to stay rightfully awake (and pretty much concentrated) for the game. I guessed when adrenaline runs, the sleep centre automatically gets suppressed.


The speedball field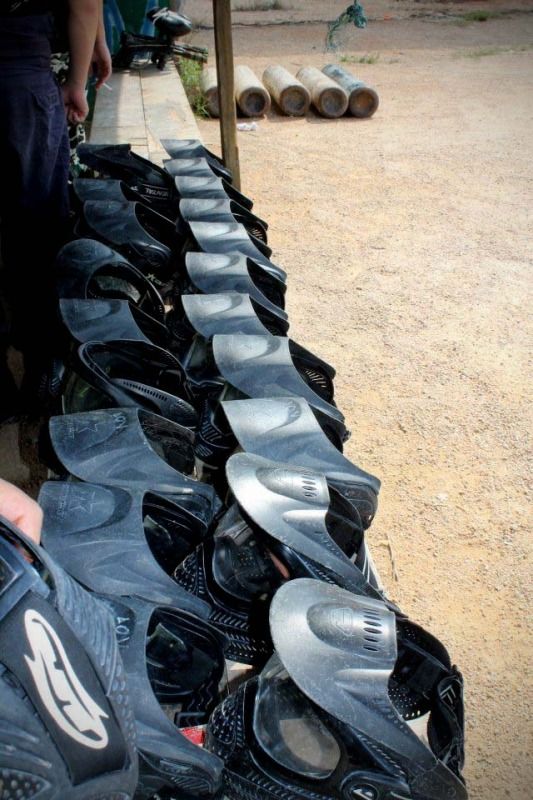 Essential helmets
There are huts line up for players to rest in between games
Safety briefing by the marshall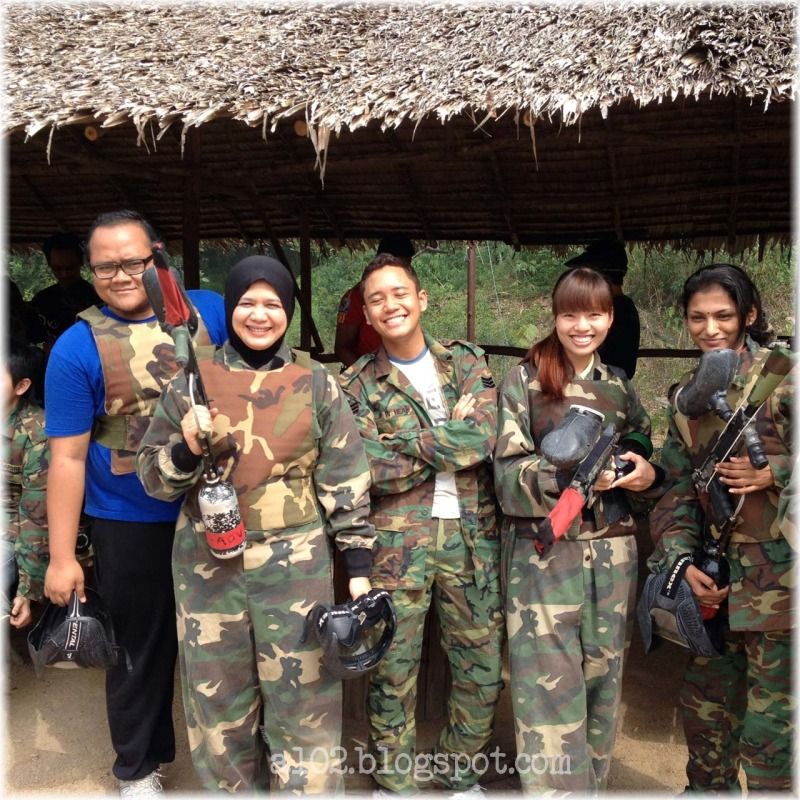 We can also rent these army like clothes from them at RM 10. Definitely a good investment because our underlying clothes were kept clean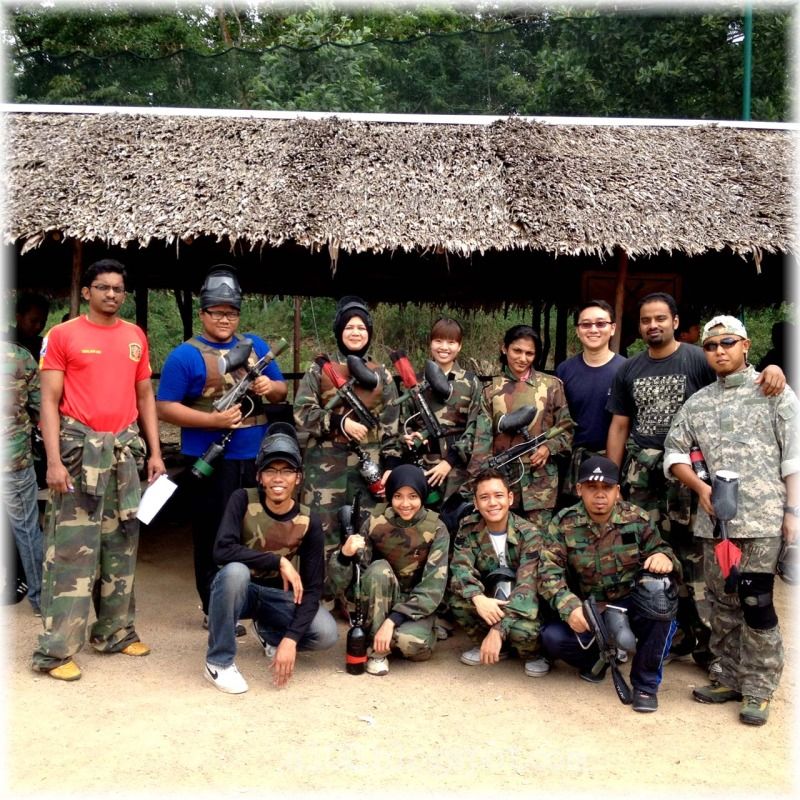 Surgical team
Spot me among everyone. Bravo if you spot me on first time. haha!
Post-game - at the end of 4 very exhilarating, painful and sweaty games
I certainly ended up with quite a few lovebites, and pretty huge ones I must say all thanks to the game and i'm not kidding when I say the pellets can be deadly. Even when shot from a distance, it can cause sufficient pain, bruises and swelling so NEVER take it for granted and shoot anyone in near range. I'm suffering from all the post-game consequences right now, nursing in sore muscles, painful limbs and ugly bruises, but then again, if you ask me for another game (just not right now), I believe I will still give it a yes. *haha*.
Well, although it paints us as much as much as it pains us, it was still a very exciting and thrilling game.
:)