Is really the name of a restaurant in Bangkok, Thailand. But, no, it doesn't serve condoms as meals although their food is guaranteed not to cause pregnancy. Instead, this quirky and interesting restaurant is established by the Population and Community Development Association (PDA), one of Thailand's largest NGO founded in 1974 to promote family planning. They geniusly uses condoms in a fun, amusing and creative manner to overcome the taboo and reluctance to promote issues such as safe sex, family planning and HIV/AIDS.

As I had said before, as we Asians live in a more conservative society, we are generally very shy when it comes to buying and using condoms. Seriously, I'm not encouraging certainly random or pre-marital sex just because one uses condoms but I'm just saying condom is one of the cheapest, simplest and effective contraceptive that can not only prevent unwanted pregnancy but more importantly, STIs and HIV/AIDS. And in a country like Thailand where incidence of HIV/AIDS is one of the highest in the world, such a themed restaurant certainly makes discussing such topics more comfortable and less awkward.

So, really why the bizarre name? The name came from the founder of PDA belief that for any family planning programme to be successful, birth control should be as accepted and accessible as buying vegetables from the market and cabbages are one of those daily vegetables that the Thais buy a lot conveniently. In Cabbages and Condoms, you can practically see condoms everywhere; as their decos, on statues and even as a take home gift.

We took the BTS to Asoke station (then follow Exit 2) and walked straight ahead for about 10-15 minutes before we located the restaurant. It wasn't that hard to find the restaurant and since it is a pretty popular one too among both locals and foreigners alike, you can just ask any local for directions in case you are really lost.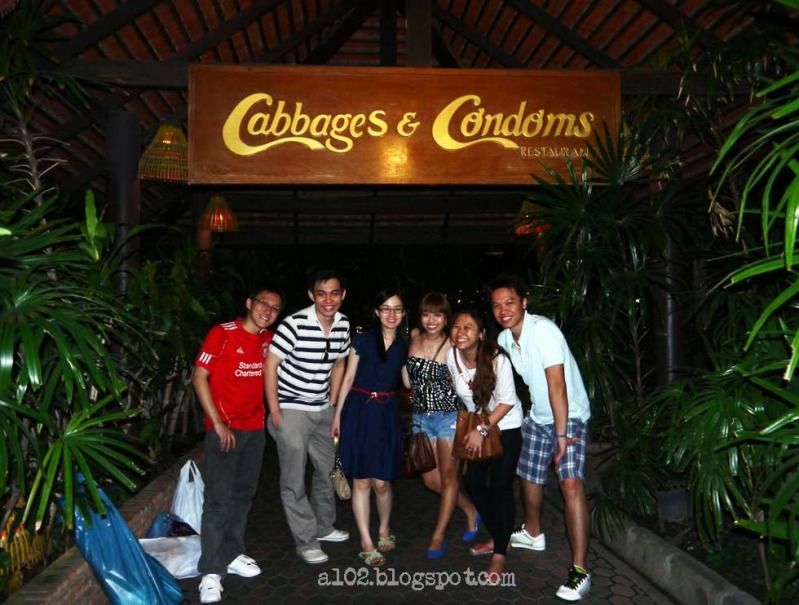 Entrance to the condom-themed-restaurant
A statue of Tiger Woods completed with his golf club and one of his hot model were the first to greet all patrons to the restaurant. There's even a sign that says 'Did you use them Tiger?' haha! Brilliant indeed
Santa and his bride in full condoms suit. Even Santa's beard is made of condoms. And if you look hard, the studs on Santa's belt are actually made up of OC pills. Really have to hand it to them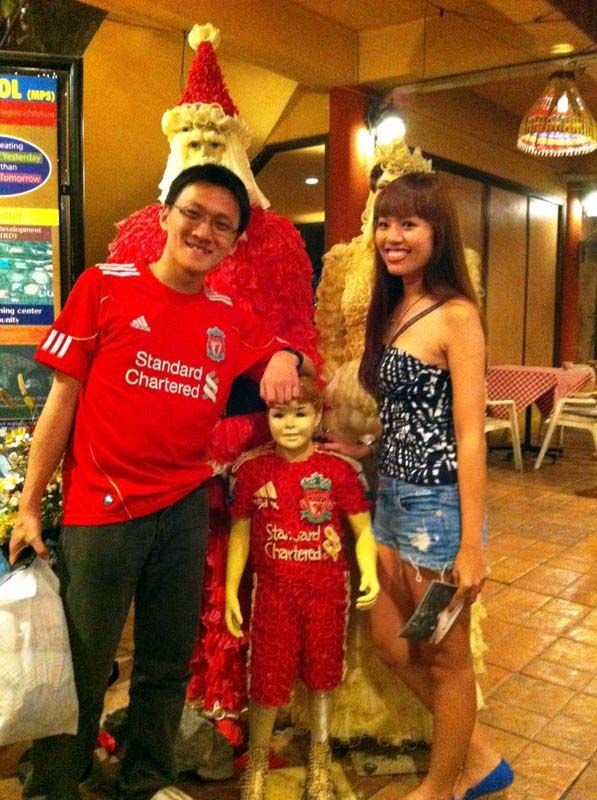 Santa and his bride had a little boy who likes Liverpool. And coincidentally, Louis was wearing the same Liverpool jersey! Talk about jinxing :p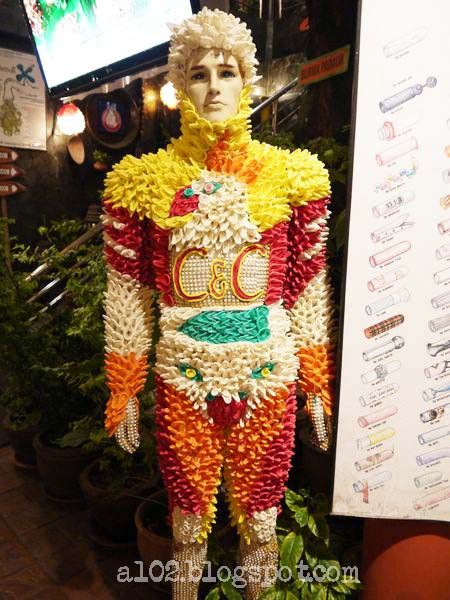 Every details are made up of colourful condoms and rows of OC pills
The condom ship
Even their lamps are made up of condoms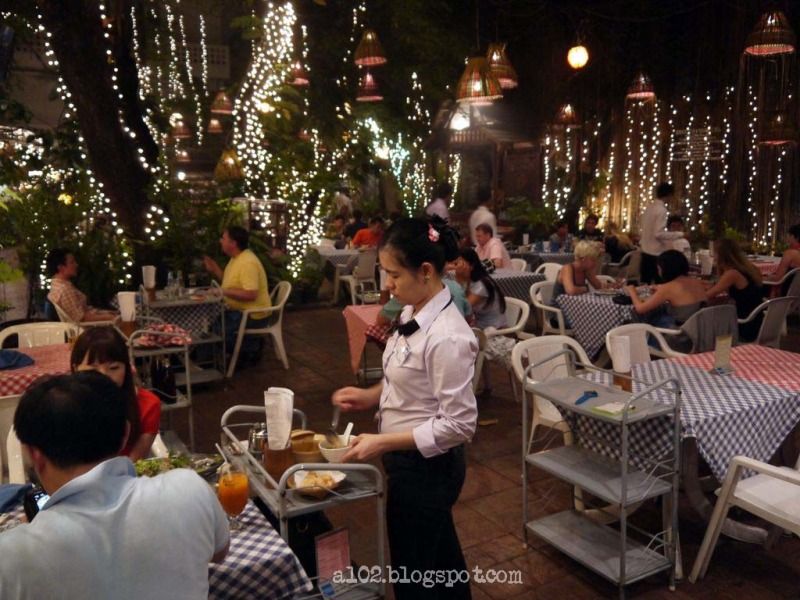 The al fresco dining area that is beautifully surrounded by lighted trees. It gives off a pretty romantic vibe
They also have the closed air conditioned dining area for those who loves to cool down from the heat outside
Aside from feasting on their entertaining and cute condom themed decos and statues, our main purpose there was of course to feed our stomach with good Thai food. Their menu lists are so extensive it got us dizzied with choices.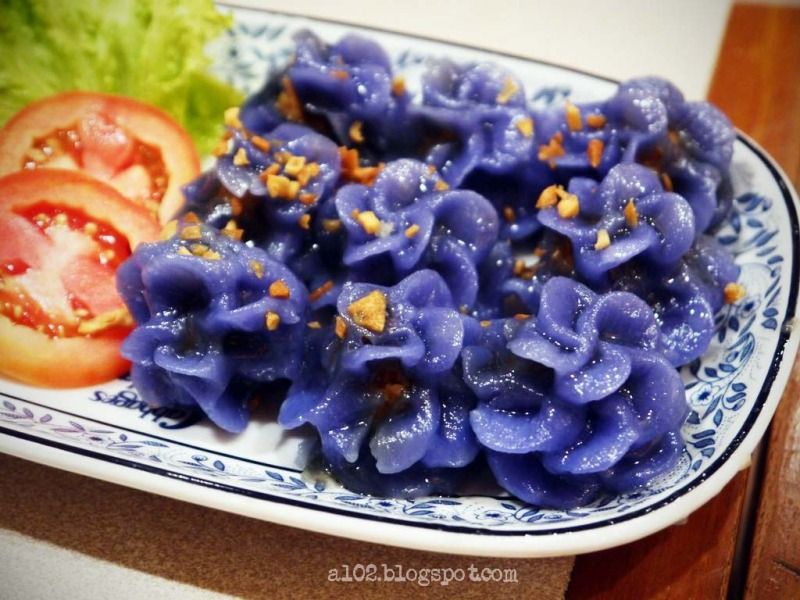 Appetizer- These purplish flower like thingy caught our attention from the menu so we decided to give a try. It is actually steamed minced chicken with onion wrapped in dough topped with shallots. The whole thing has a very strong and fragrant onion taste so unless you dislike onions, this is in fact worth trying
This was recommended by their waitress - Thai hot and sour glass noodle salad with shrimp and chicken. Their glass noodle is very unlike ours. Instead of thin glass noodle, theirs is fat and thick. None the less, I find this salad very appetizing. It is
spicy (but still tolerable) and a tad too sour but I kinda like it
One of Thailand's signature dish - the Kai Hor Bai Teoy or simply deep fried chicken wrapped in pandanus leaf, served with special sauce. Honestly, I think I had tasted better ones back home because the pandan smell in these are not as strong as it should had been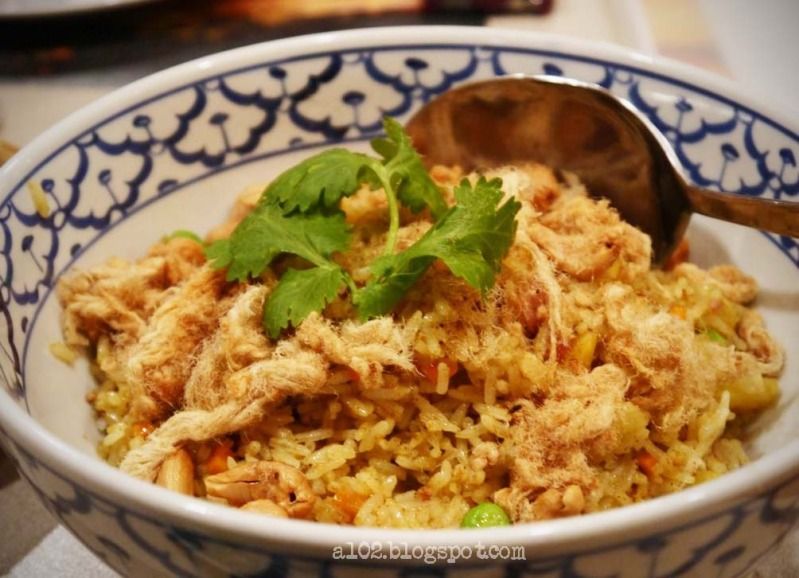 Pineapple fried rice. Seriously, they should serve it in a pineapple to simply complete the look. Perhaps they lost the pineapple at Bikini Bottom #lame :p
Another of Thailand's signature - Green curry with chicken and round egg plant. The green curry is really really good. I totally love it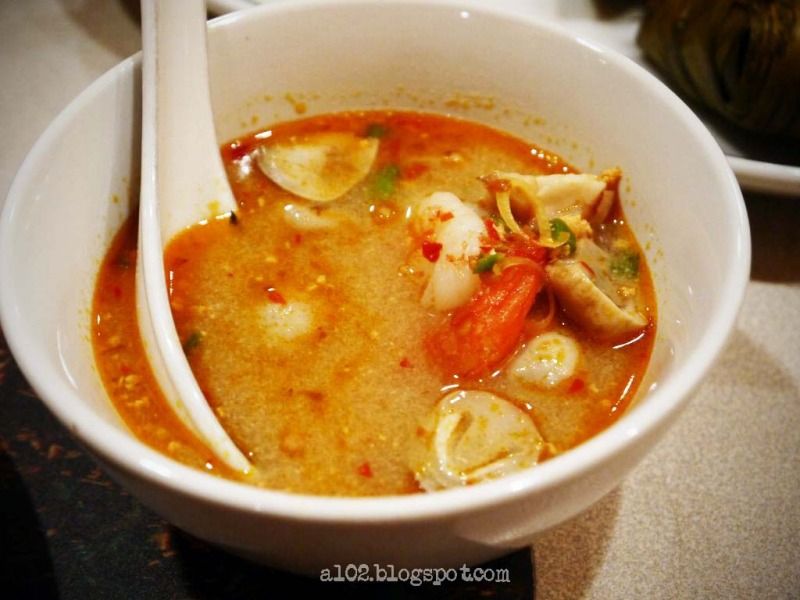 The all time must try in Thailand - The Tom Yam Goong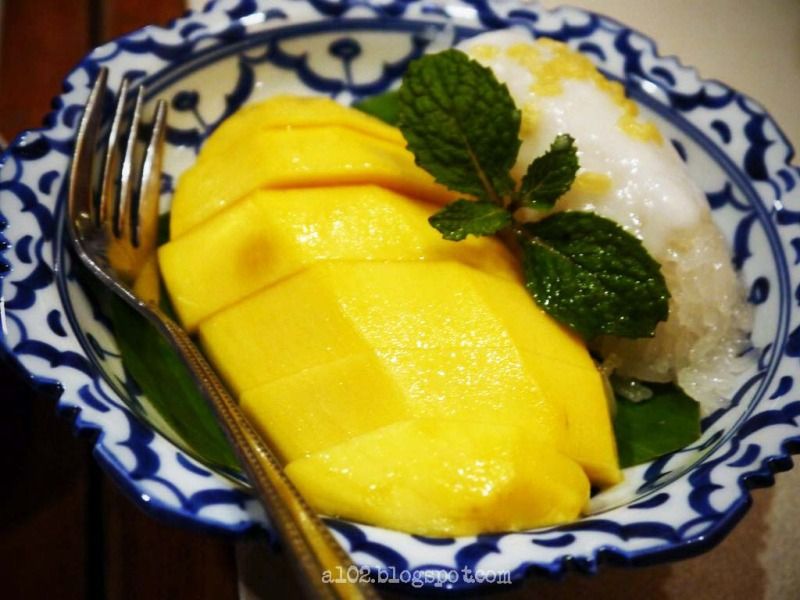 Desserts - my fav part of a meal. The mango sticky rice. The thing about mango sticky rice is that I always find that I get sick of it fast like after a few mouthfuls perhaps because it is always overly sweet but the one at Cabbages and Condoms is just right. The sticky rice isn't made too sweet and the mildly sourish mango goes perfect with the rice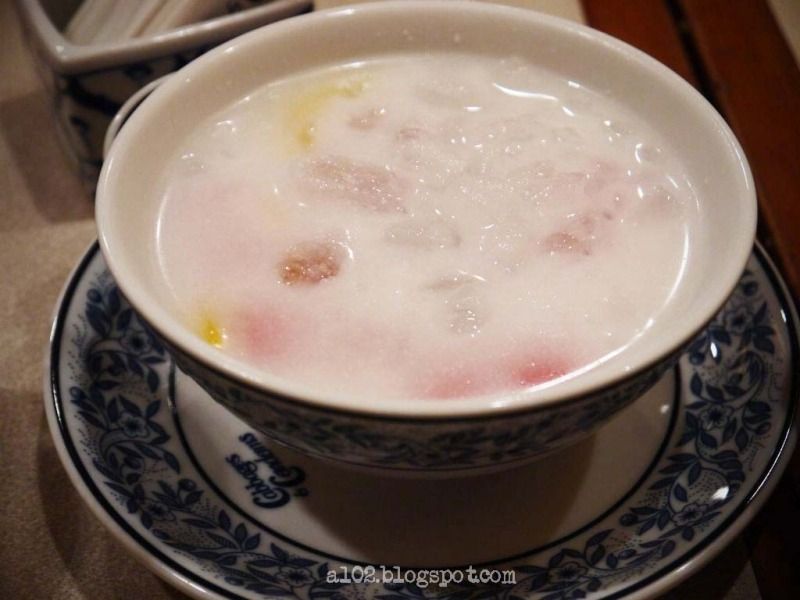 This is one of my fav all time Thai's dessert - the boiled red pea nut, jujube, lotus seed and coconut jelly in syrup served cold. Satisfying
The girls
Some souvenirs for sale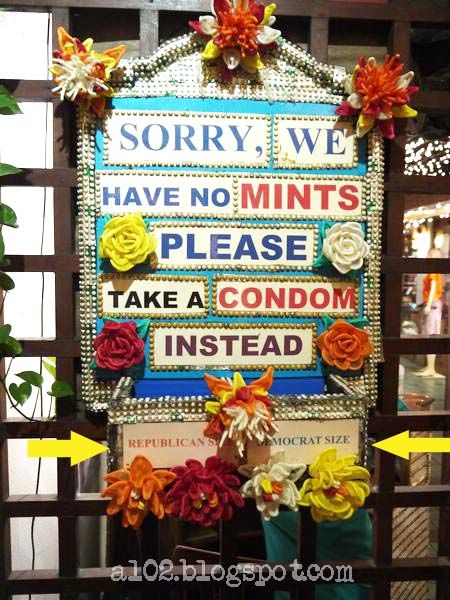 Notice the yellow arrows? Republican or democrat size!! Hahahaha!
At the end of our meal, each of us were given condoms instead of the usual mints. A little souvenir to remind everyone the importance of staying safe. haha! Well, usually when I visit Bangkok, I love eating from their typical hole-in-the-wall restaurants with the locals, the more locals the better because those are the places where you get some of the best food at cheap prices but I was glad to have visited Cabbages and Condoms this time round. While it is not exactly cheap to dine there (our total bill came up to about RM 180) but it is definitely an interesting experience. It surely is a witty and fun restaurant with pretty good Thai food (I rate them 7.5/10) that is worth visiting. Besides, proceeds from the restaurant and the handicrafts are used to fund development and social welfare activities of PDA, thus all the more reason to drop by the next time you are in Bangkok. :)
Cabbages and Condoms Restaurant,
8 Sukhumvit 12,
10110 Bangkok
Tel : 662-229-4610
http://www.pda.or.th/restaurant
PS : This is not a paid advertorial or review. All opinions are based on yours truly POV only, hence yours truly is not responsible for any discrimination in taste or opinion. :)