I shall complete on my Vietnam travelogue first before I blogged about anywhere else, my recent Bangkok trip included.

Well, one of the must-try food in Vietnam is definitely the PHO. The pho is basically Vietnamese noodle soup served most of the time with beef or sometimes chicken. However, unlike our local noodle soup, the Vietnamese pho has noodles made of rice flour served with Asian basil, herbs (saw tooth and rice paddy), cilantro, thinly sliced green onion, lime and bean sprouts. Their soup too are more brownish as compared to the clearer colour soup noodles we have here.

The pho is very common and popular that you can actually find them easily anywhere in Vietnam. From the cheap hole-in-the-wall to the expensive haute restaurant type ones. The first pho restaurant that we went to was only about 10 minutes walk from our guesthouse. It's a very classical and famous hole-in-the-wall type of pho restaurant that serves hot, tasty pho at cheap prices.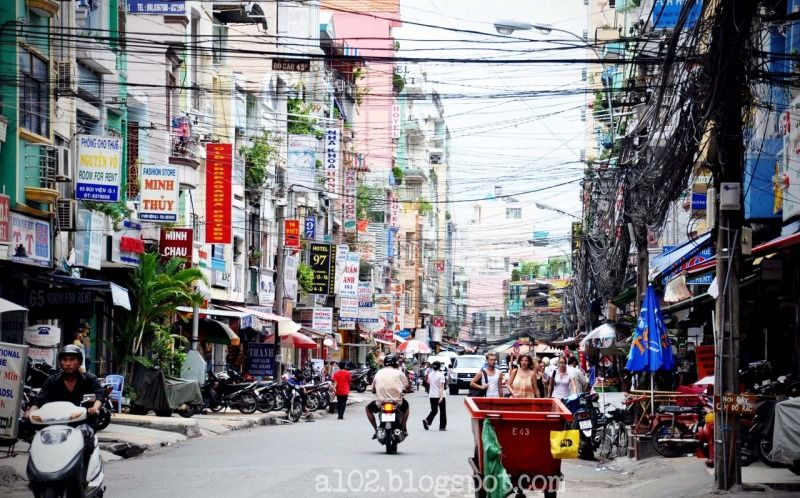 The inner street of Ho Chi Minh City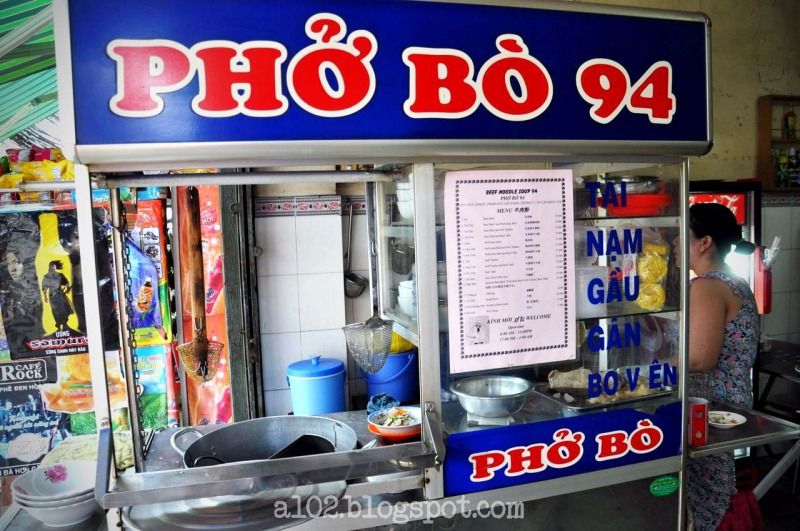 The humble stall that goes by the name Pho Bo 94 (Pho Bo basically means beef noodle)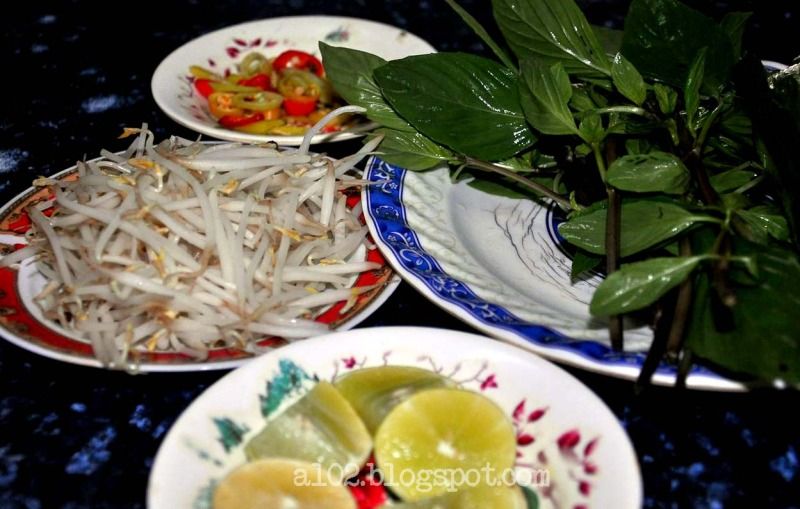 Bean sprouts, lime and culantro are provided on each table so diners can choose to add in these additional ingredients to garnish their noodles
Hot, piping bowl of pho bo; well done beef and beef balls. Yes, you can actually choose how done you want your beef to be as well, whether it's rare or well done. You can also choose to serve the beef noodle with soft tendons or have it stew in curry instead. I had mine well-done as I can't really take rare done beef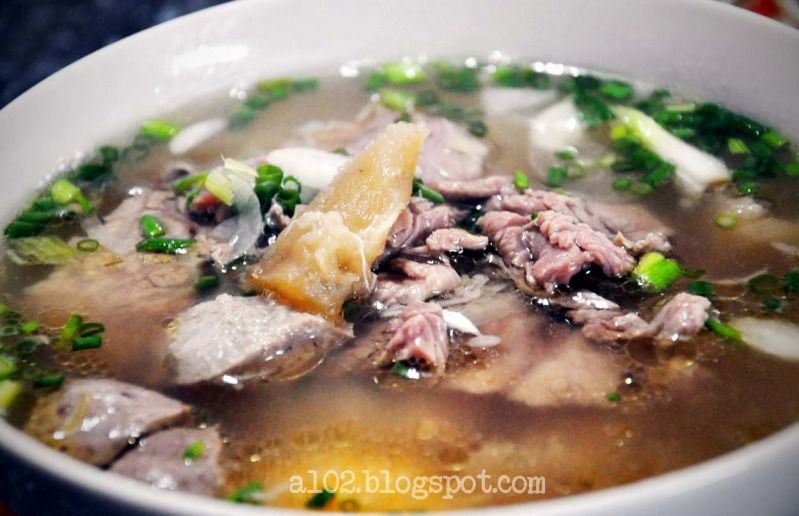 This is beef noodle soup, rare done with soft tendons
We tried two pho restaurants altogether during our entire trip in Ho Chi Minh City. The second pho restaurant that we went was actually a chain of small pho restaurants around HCMC but the branch near the Ben Thanh market shot to fame after former US president Bill Clinton and his entourage visited the restaurant in year 2000. Since then, the slogan of the restaurant have been 'Pho for the Prseident'.
The Pho 2000 branch that Bill Clinton and his entourage stopped by for lunch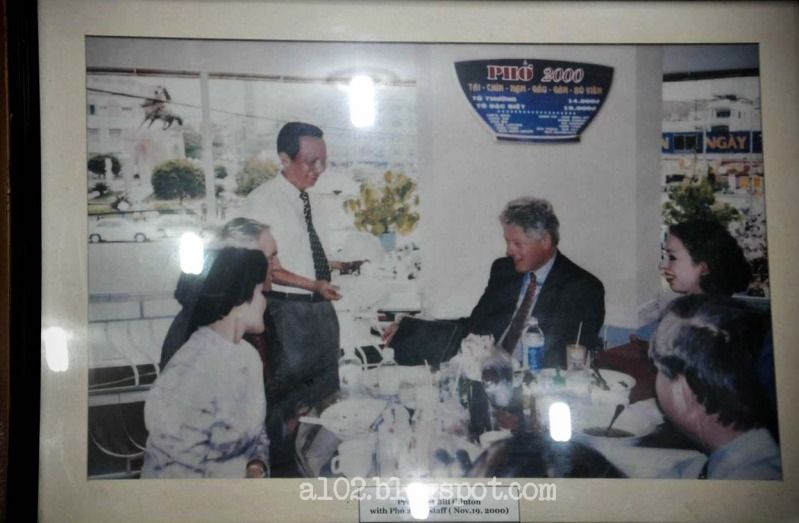 Displaying proudly arond the walls of the restaurant are fading newspaper clippings and pictures of the former president having lunch at the restaurant in 2000
Fresh, refreshing, cool papaya juice. The same thing Bill Clinton had during his previous visit
Grilled pork rice. Just in case you are not a fan of pho, you can also try their grilled pork rice which is very good too
Another bowl of hot piping Pho Bo
We never managed to try the pho ga (chicken) as the real local pho usually goes with the bo instead. But in case you don't take meat, there's also the vegetarian pho. Personally, between both restaurants, I actually like the typical hole-in-the-wall, Pho Bo 94 better. Both restaurants have very good tasting springy and chewy rice flour noodles and soft, tender beef but I find the broth of the former sweeter and more flavorful. However, at Pho 2000, there is a more generous amount of beef and better eating environment with English and Vietnamese menu to cater to the Westerners, proper chairs and tables. So, now you know where to go pho-ing next time? *wink* :)