The last of my Vietnam travelogue. Which means it has also come to an end of my first leg of backpacking South East Asia. *nostalgic mode*

In case you had missed my previous Vietnam posts, you can still read it from the links below :
1) Vietnam : Surviving the HCMC Traffic
2) Vietnam : Ben Thanh market
3) Vietnam : Cao Dai
4) Vietnam : I Fired An AK 47 (Cu Chi Tunnel)
5) Vietnam : Pho pho

Ho Chi Minh City have quite a few major architecture landmarks that has become part of it's heritage and continues to develop with modern high rise buildings. Fortunately for us, some of these architecture landmarks are within walking distance from our guesthouse (located in the Pham Ngu Lao area aka the backpackers district) and thus, we decided to start our 3rd day in the city with a walking tour. Furthermore, their close proximity to one another mades the walking tour even more feasible. Honestly, I like walking tours because it's the easiest and not to forget, cheapest way to explore a city. Hence, with only a local map in hand, we navigated ourselves to our first landmark, the Reunification Palace (previously known as Independence Palace). As ironic as it is, but it's like I had visited almost every other palace in every other country except the Malaysia one.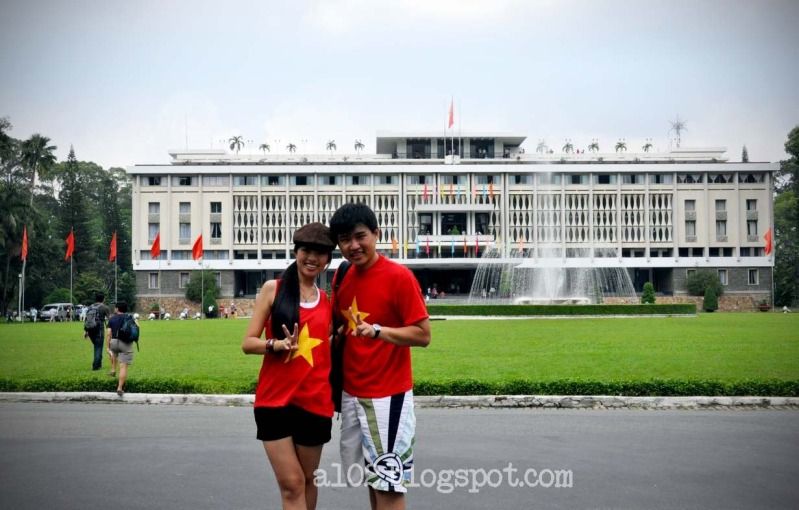 Frontview of the Reunification Palace. Built in 1966, it was the former presidential palace; the home and workplace for the President of South Vietnam during the Vietnam War. It was also the site of the end of the Vietnam War during the Fall of Saigon. These days, it is open to tourists and tourists had to pay an entrance fee of 15 dong. It is also only open from 7.30 am to 11 am and 1.00-4.00 pm so don't go during their break time, else you wouldn't be able to enter the palace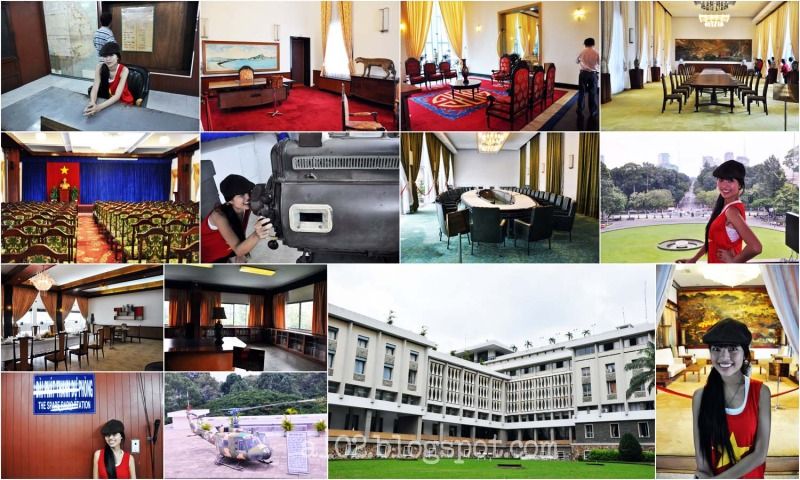 The various rooms in the palace - Among them are the President's Office in the Hall, the banquet chamber, the meeting room, the old war room, the rooftop with helicopter and the movie room. Yes, the palace has their very own movie room so Mr. President or his delegates can have private movie time on their own
Our second landmark - the beautiful Saigon Notre Dame Cathedral is the city's main church. The unique thing about this cathedral is that all of it's original building material were imported from France
The side of the cathedral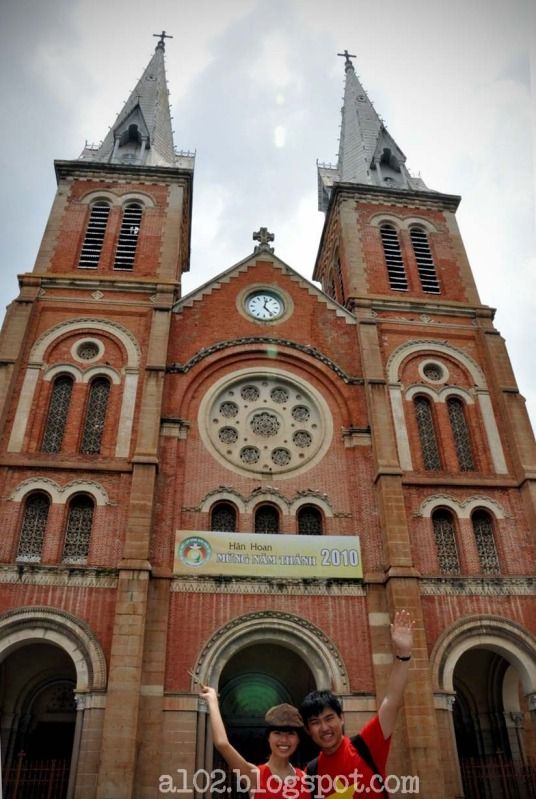 It has two bell towers, reaching a height of 58 meters. It is a very popular wedding photography spots for the local couples. There were at least 5 couples doing their wedding shots there that day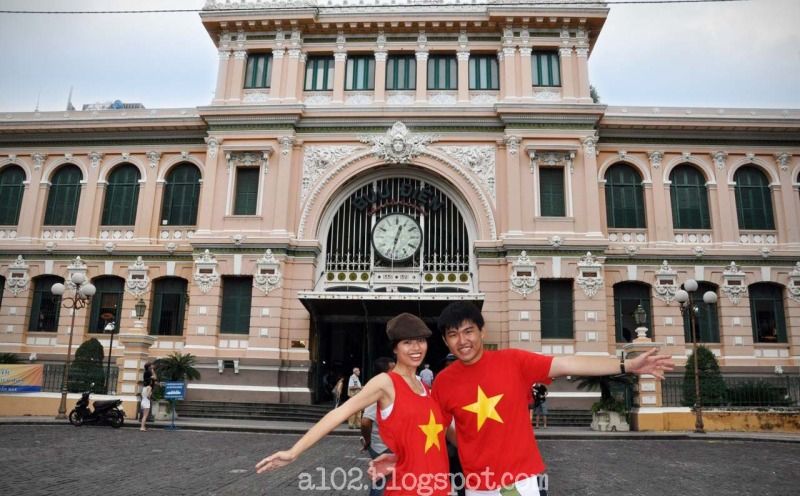 Our third landmark was located just within minutes from the cathedral, the popular Central post office of Saigon with it's gothic architectural style
The inner deco of the post office. So pretty, no?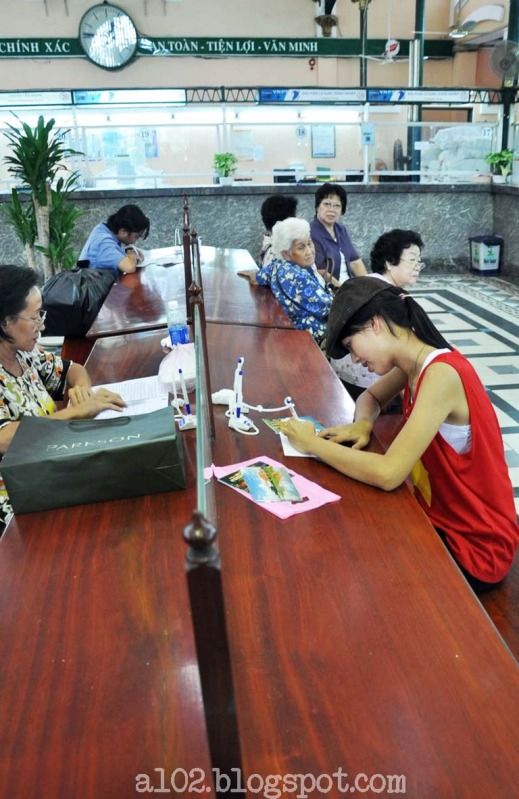 Sending a post home from the gorgeous post office. Actually it has become sort of my habit to send postcards home whenever I travel. In a way, I will get to keep the stamp (I still love collecting them overseas stamps) and still stay in touch with love ones back home
One of the modern high rise building in the city. You know the economy of a country is actually doing quite well when they can have brands like Versace in their malls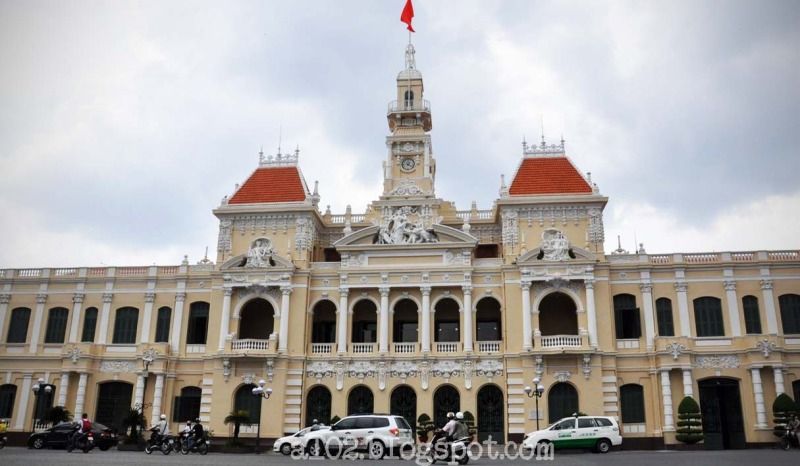 Our fourth landmark was the Ho Chi Minh City People's Committee Building. This French colonial style building is not open to the public or tourists so we can only admire it's beauty from the outside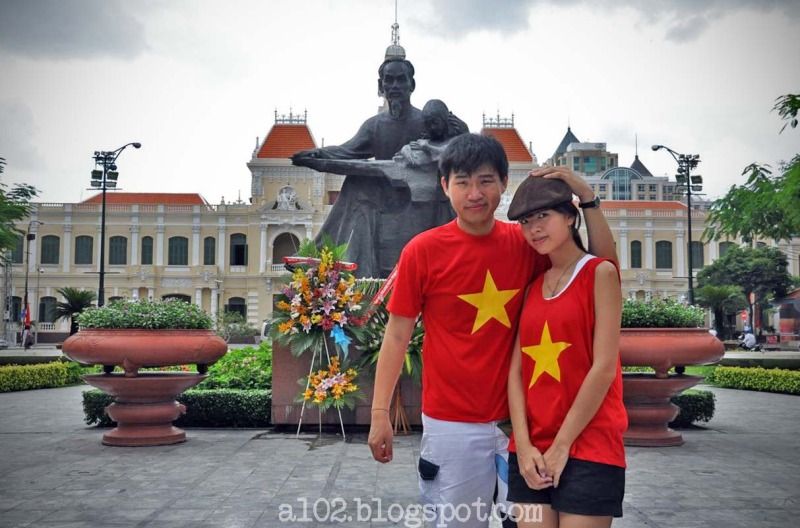 A statute of the namesake in the park in front of the building
Before we can go any further with our walking tour, it started pouring heavily. Speaking of the weather being a wet blanket. And so, we aborted any further walking (I dislike walking in mad heavy rain) and hopped into a cab instead to Cho Lon, the Chinatown of Ho Chi Minh City. With no specific idea of where in Chinatown to go in mind, we found ourselves soon at the Binh Tay market (previously known as the Cho Lon market) at the central of Cho Lon. We took the local public bus back from Cho Lon (the bus station is just right next to the market) later on and despite it being some 45 minutes ride, the bus ticket only costs us RM 1.
The Binh Tay market is located in a Chinese style building with reddish-brownish roof and a central yellow clock. The Chinese facade of the market reflects the Chinese influence that Chinese culture had in that area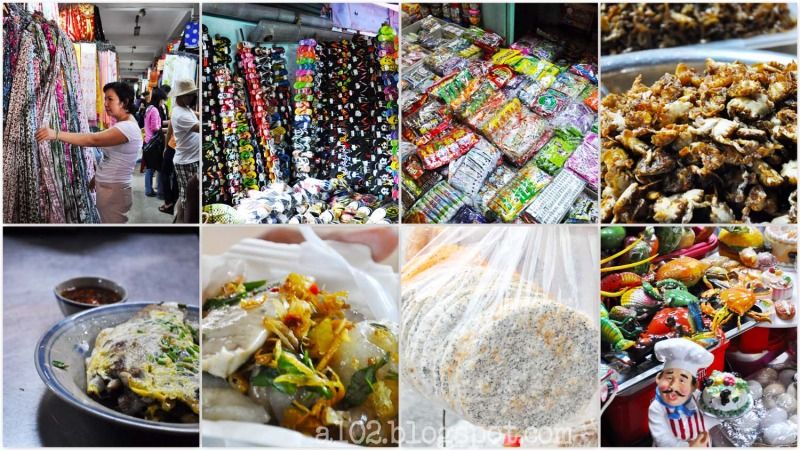 As compared to Ben Thanh, the Binh Tay market does more wholesale making the market stock with goods and sells more household items and body care products. Apparels and souvenirs in contrast are sold less there
The Trung Nguyen ice coffee. I'm not much of a coffee drinker but being in Vietnam, aside from the pho, another must-try is their local coffee. The Vietnamese coffee is something that is worldwide famous and it will be quite a shame to have drop by the country without tasting their coffee. And since the Trung Nguyen seems pretty famous there, I made an exception and tried it too. I'm not a coffee connoisseur, but I can tell you their coffee is definitely sweet, rich and aromatic
Doing manicure, pedicures and nail art by the street/park is also a very common practice in HCMC
We only got half a day on our last day in the city, so we decided to search around our nearby area for a good place for lunch, somewhere we can sit in and enjoy our meal as we take in the daily life of the locals. In a city filled with many excellent high end restaurants, we were spoilt for choice of where to go, but we finally picked the Temple Club which is located at the Ton That Thiep district. Since we fell head over heels with the Temple Club in Cambodia, we were automatically elected and more inclined towards the Temple Club in HCMC too when we saw the lists of restaurants from the Lonely Planet. I'm not sure if both the Temple Club are of the same chain, but it sure is a cosy, fine and gorgeous restaurant on it's own.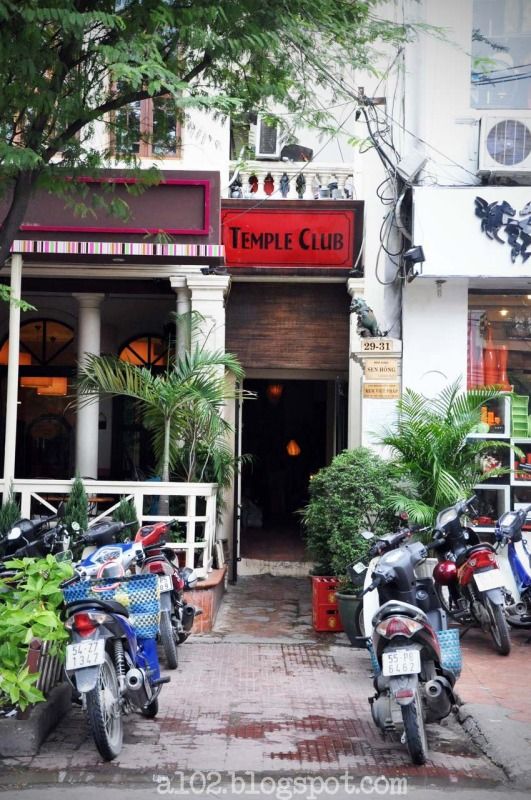 It has a very narrow entrance though and we actually walked past it twice without seeing it until a kind local who understood us finally showed us the way, so you really got to watch out for it. Located on the 2nd floor of a colonial-era villa, we had to past a lantern lit corridor leading up a flight of stairs to a stunning interior that looks like an old temple, with exposed brick walls, antique throw rugs, lush colonial-ish art decos using much wood and masonry, Buddhist tapestries and statuary that definitely throws you back to a tranquil ancient retro Chinese age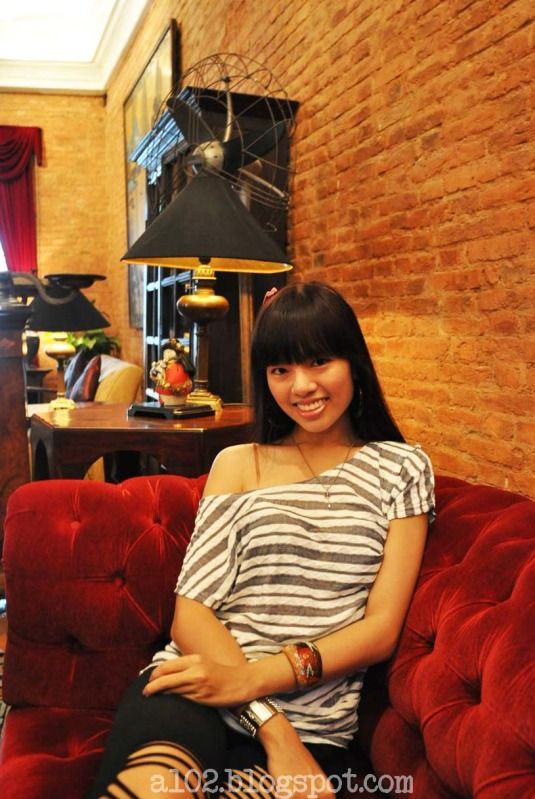 The restaurant is divided into three main sections; the comfortable and posh lounge where customers can relax and chat soaking in the comfortable atmosphere away from the noisy streets of the city, the Chinese bar and the dining area itself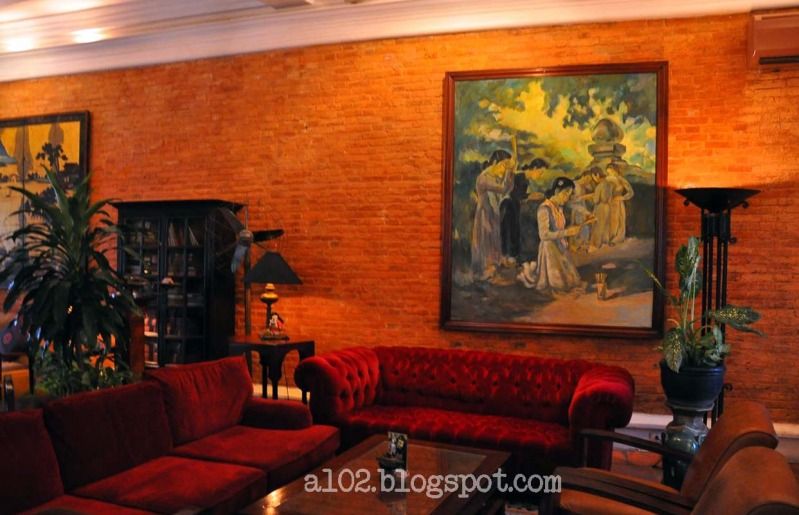 I could had just sat there the whole day
Another cup of Vietnamese coffee served the Vietnamese style - the dark roast coffee brewed with a small metal French drip filter
It's for HT of course! haha. Those who enjoy thick and sweet coffee will really quite enjoy the Vietnamese coffee
The bar and dining area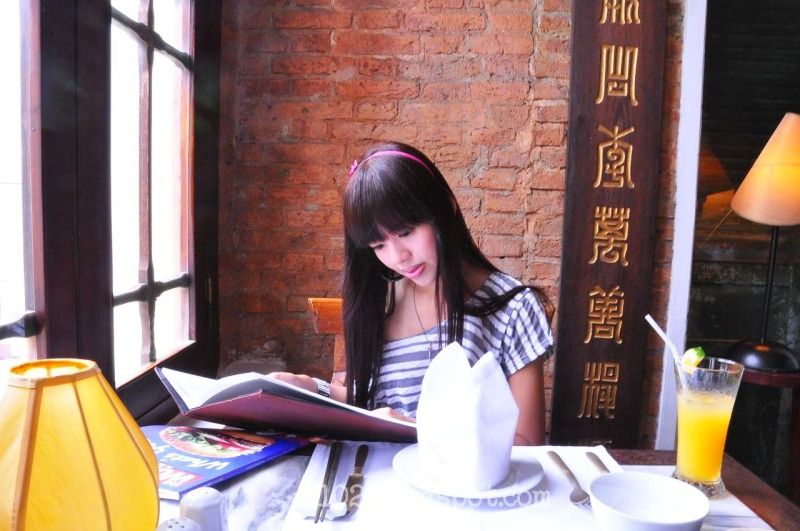 We got ourselves a window seat so we can people watch as we dine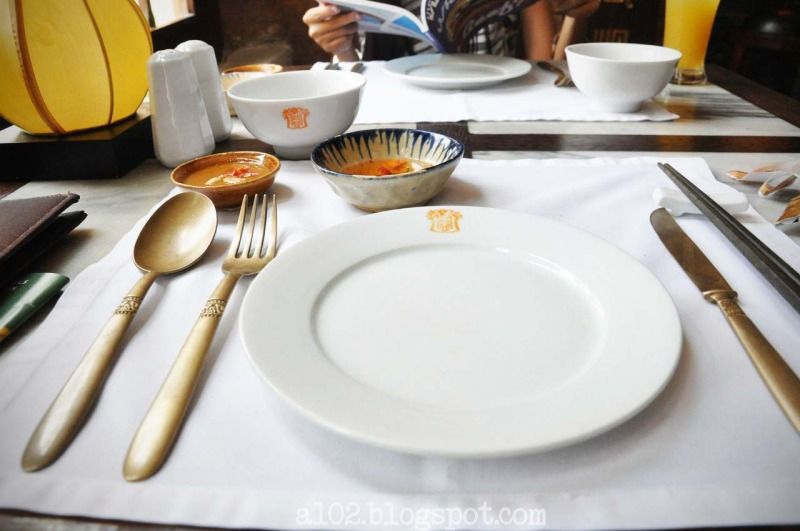 I love their copper cutleries
Appetizer - the Temple Club platter set that consists of traditional home made spring rolls, hue style spring rolls, fresh shrimp and pork salad roll and pork spring rolls wrapped in seaweed
They are best eaten with the sauce that came with them. The spring rolls are all so fresh and yummy they made me drool even like right now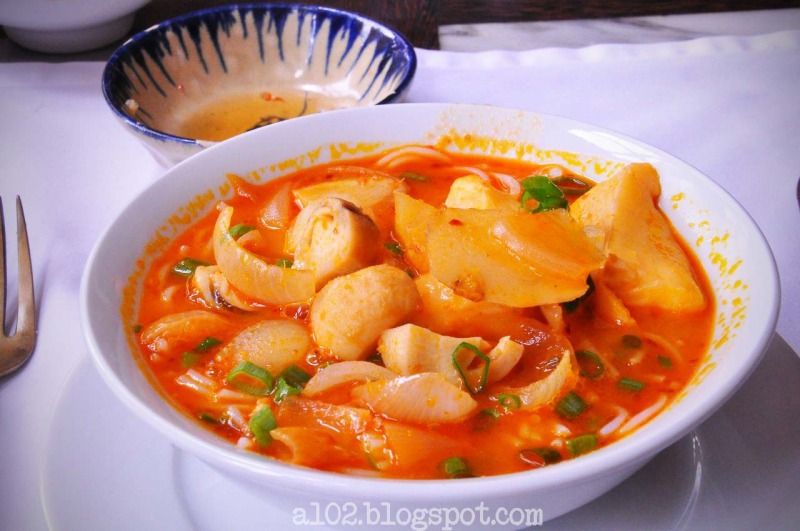 I know this looks like tom yam but it is actually hot and sour fish vermicelli noodle soup that is more sourish than spicy. This too was good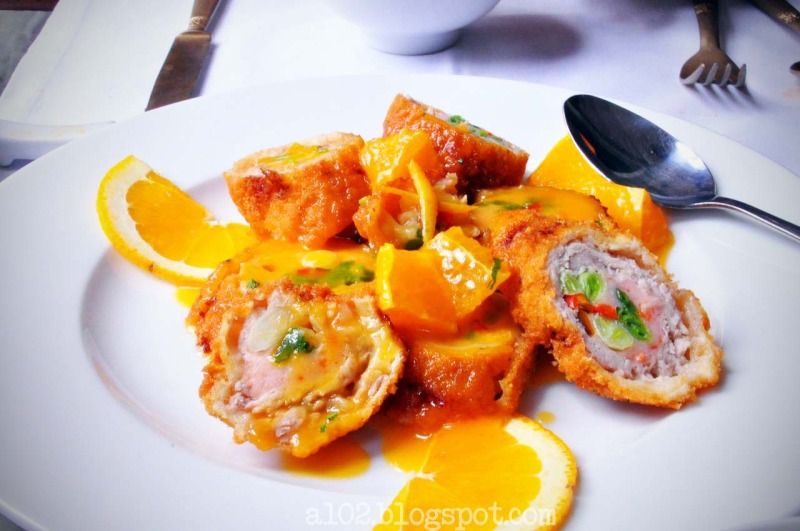 Pork spare rib with orange sauce. This is a little sour because of the orange sauce but it is a pretty unique dish and definitely worth trying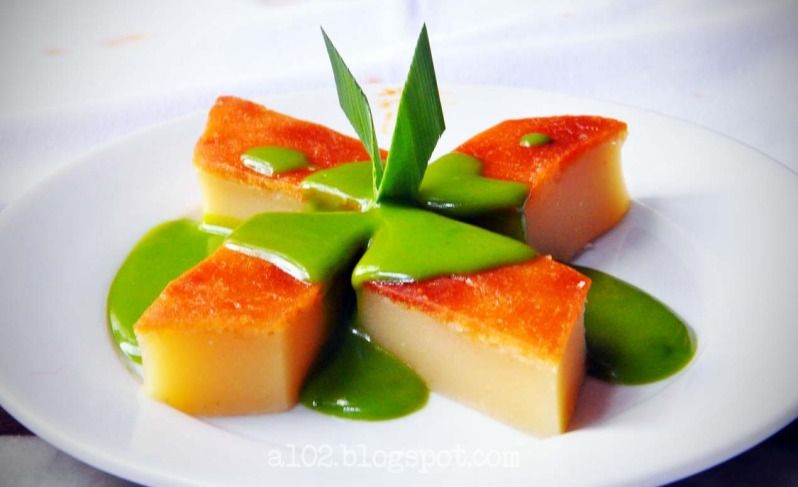 Home made hue cake in secret sauce. I love their hue cake too, not too sweet yet not too bland
Our lunch came up to a total of about RM 80. Kinda pricey for a meal in HCMC but definitely cheaper than eating at high end restaurants in our country. haha! Besides, the food are pretty good (I rate them 8/10) and with such a nice ambience and interior, it is truly worth visiting.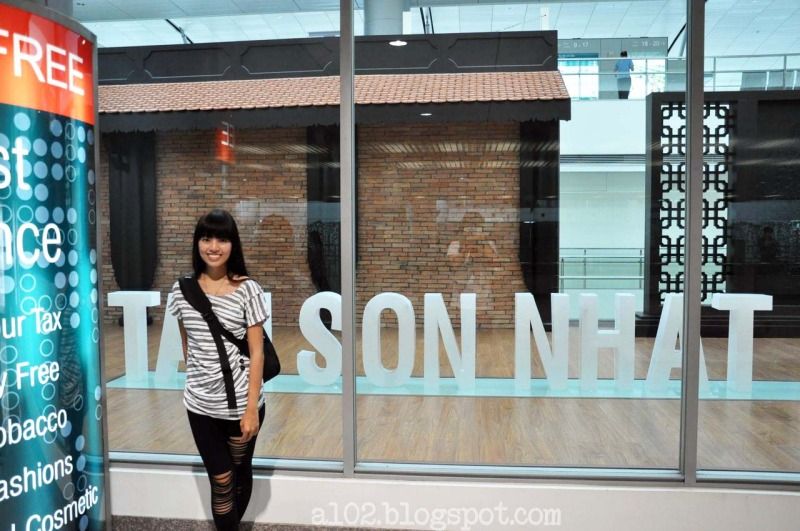 Saying goodbye at the Tan Son Nhat International Airport
We spent a total of like 4 days in Vietnam after crossing border from Cambodia. Personally, I didn't quite like HCMC, perhaps because of the
distasteful first impression
, or perhaps because it is just too noisy. But overall, we still had a pretty good time experiencing the various food and especially admiring the beauty of the art deco and paintwork of the delicate Vietnamese. It was definitely a very wonderful experience though backpacking through Cambodia and Vietnam, experiencing the change in culture, lifestyle and history from one place to another. And the best part, food especially were so cheap we could pamper ourselves silly with plenty of good food. However, shopping for clothes (other than their T-shirts which are very cheap too) is definitely not the thing to do in both countries but there are so many other attractive and tempting souvenirs and arts that can make you broke as well. I can't wait to blog about my second leg of traveling through SEA from Laos to Thailand already, so do stay tuned for more SEA posts. :)