Yes, up close and personal with some of the most popular, celebrated and fabulous movie stars, music icons, royals, world-renowned athletes, national heroes and even historical person. Meet almost 100 of them, from Hong Kong and Asian superstars to glamorous Hollywood megastars to all the other A-lists celebrities and legendary icons of all time welcoming visitors with their most signature pose at Madame Tussauds Hong Kong. Located at the Peak Galleria, it was the most fun thing to do when I was there at the Peak (very foggy and hazy so much so it dashed any hope of embracing the scenic view of Hong Kong from the Peak).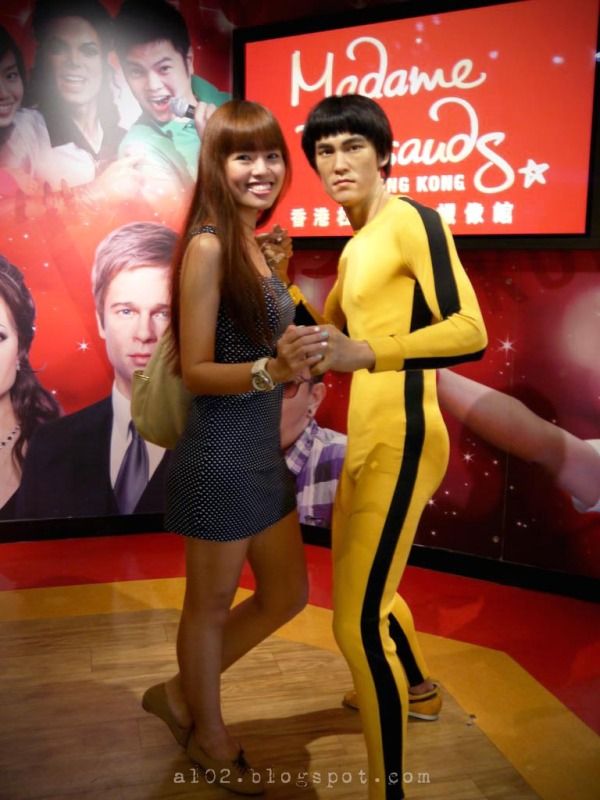 One of my fav Hong Kong's iconic martial artist of all time, Bruce Lee
Our very own diva Dato' Michelle Yeoh is there too
International superstar Jackie Chan, known for his acrobatic fighting style, comic timing and innovative stunts in his movies, especially the action comedies is one of the first few celebrities to greet visitors at Madame Tussauds Hong Kong. No one is actually allow to take pictures of Jackie even from a distance except the photography crew of Madame Tussauds themselves but I managed to steal this one precious shot
The genius behind the founding of the Madame Tussauds Wax Museum all around the world - wax sculptor Marie Tussaud herself
One of the most suave four Heavenly Kings of Hong Kong music and film industry, Andy Lau. This is certainly a younger figure of him. Nonetheless, I think he has one of the best looking nose around. He is one unique figure made of silicone instead of wax and you can actually feel his heartbeat as you go close to his heart. Aww!
Taiwanese superstar Jay Chou also known for his role in the Hollywood movie Green Lantern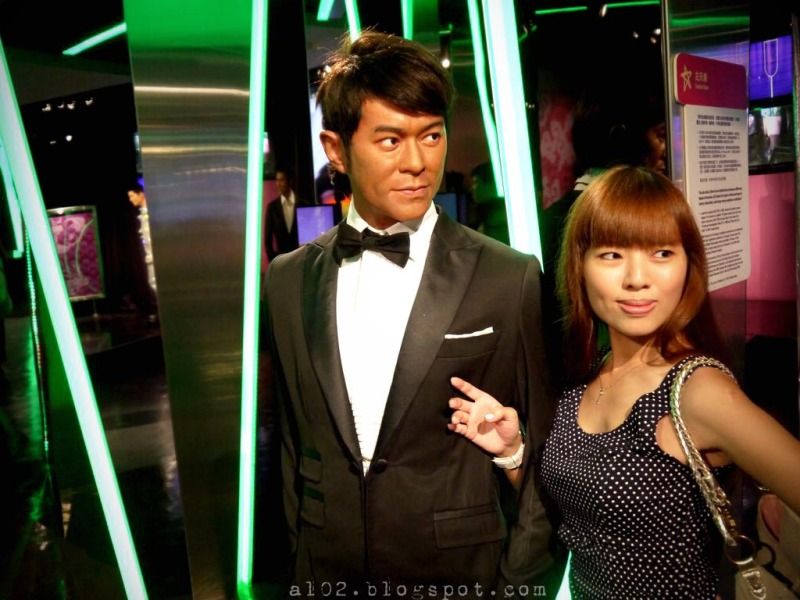 Going on a date with Louis Koo. Seriously, I find his boyish smile and perfectly bronze skin really attractive ♥
British heartthrob Rob Pattinson. Certainly a very pretty and charming face to look at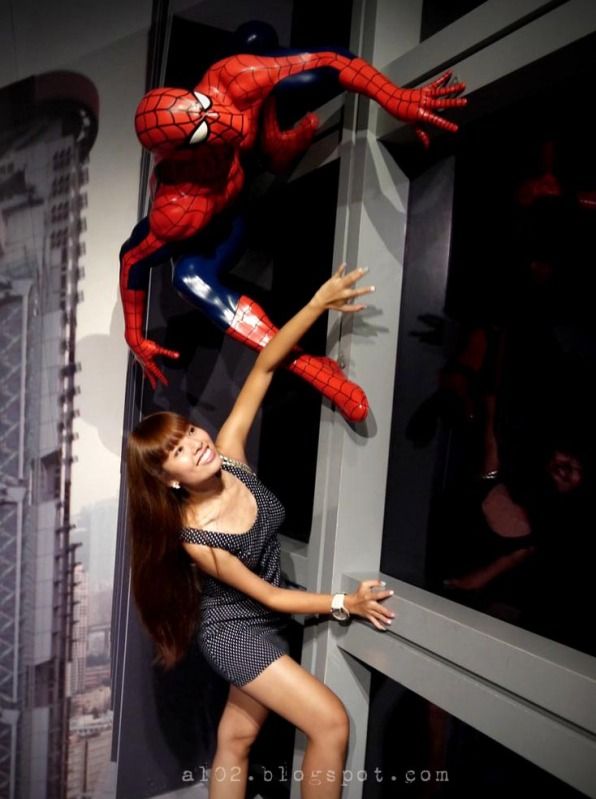 Being Spidey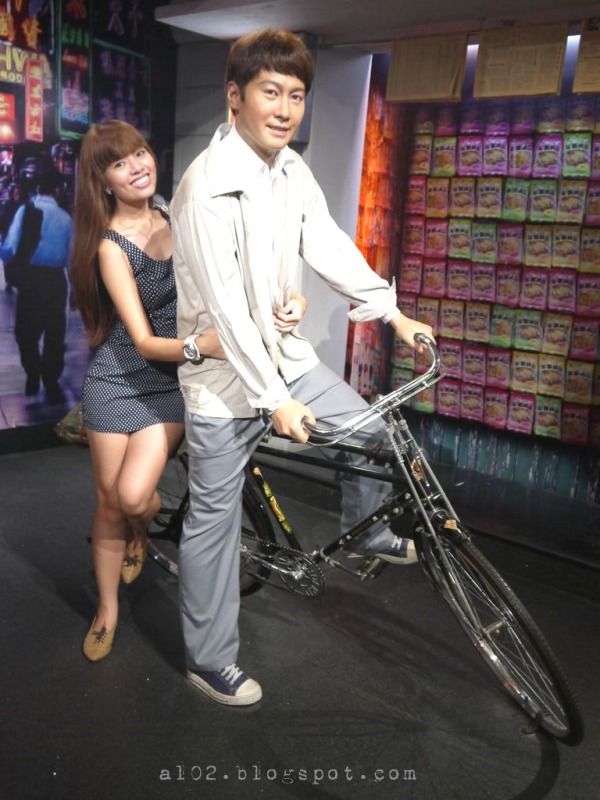 This is the most un-alike wax figure imho. This is suppose to be a romantic bicycle ride with one of another Hong Kong four Heavenly Kings, Leon Lai but his face looks too distorted there
Sexy and talented Johnny Depp well-known for comical and eccentric role as the Captain Jack Sparrow, Willy Wonka and Mad Hatter
"Breakfast at Tiffany's" with the timeless beauty and graceful Audrey Hepburn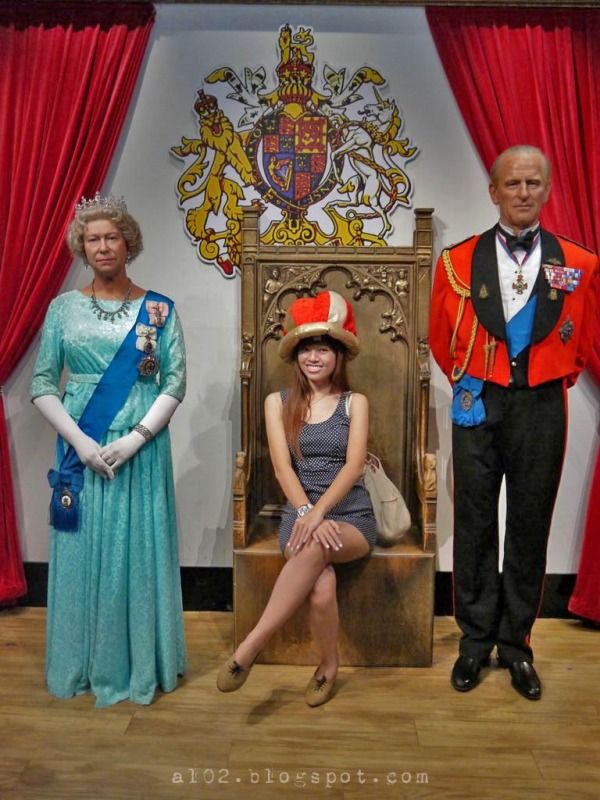 Queen Elizabeth II and Prince Philip
The late Princess Diana. She's like one of my favourite humanitarian of all time; kind, elegant, gorgeous and
definitely missed
Taking the calls at the oval office with President Barrack Obama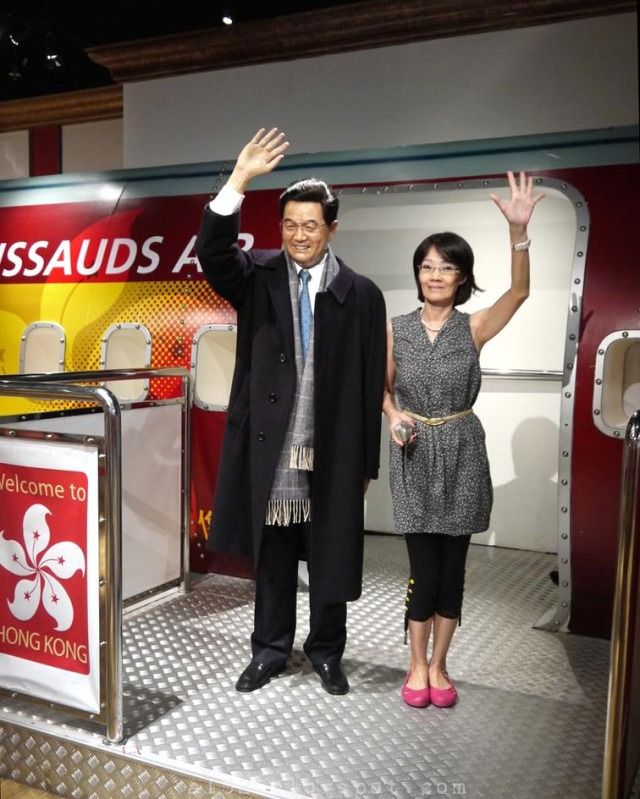 Mum waving hi with the President of China himself, Hu Jintao!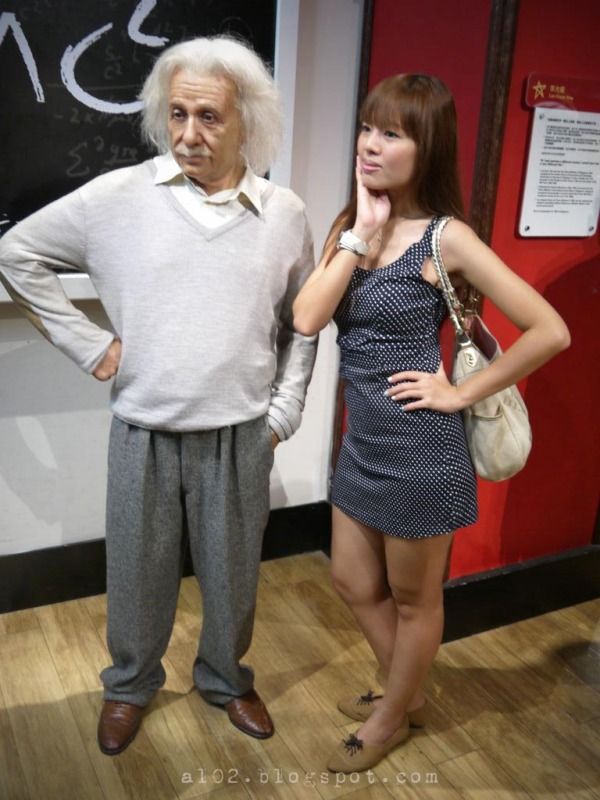 Father of Modern Physics, Albert Einstein. His most famous physic equation that I remembers most clearly is E= MC2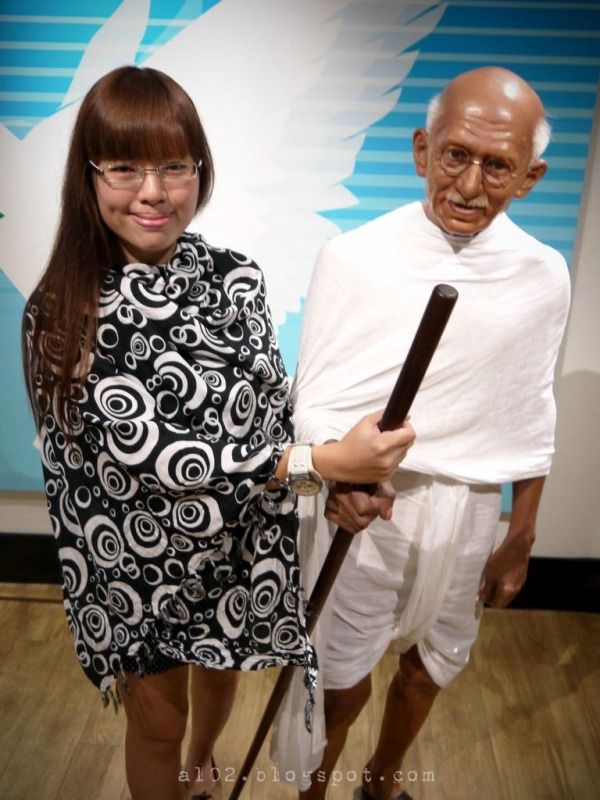 Mahatma Gandhi- One of the most modest and humble leader that led India to it's independence and inspired movements for non-violence, civil rights and freedom around the world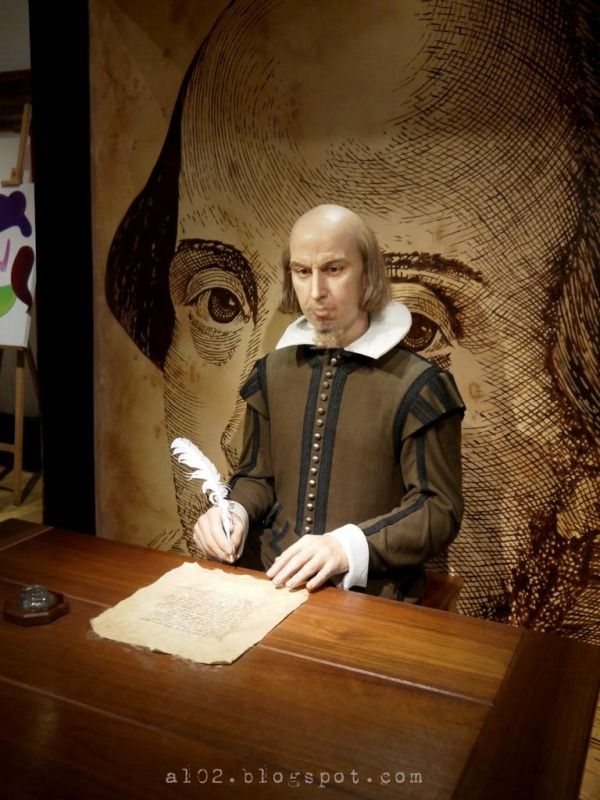 Where art thou, William Shakespeare?
One of the most influential and talented artist of the 20th century, Pablo Picasso
Playing basketball with Yao Ming is sure a challenge as he is one super tall guy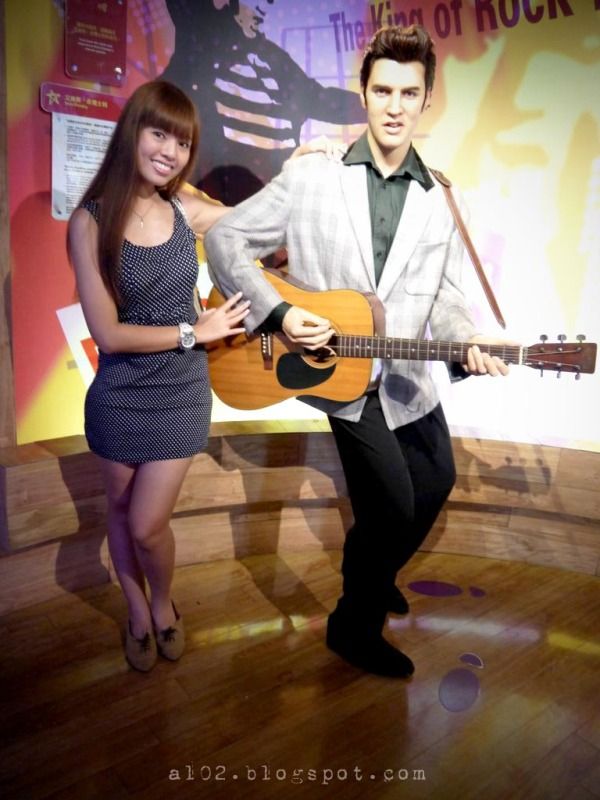 King of Rock and Roll of all time, Elvis Presley
Despite his much controversial personal life, I can't deny the King of Pop is one legendary singer with his signature moonwalk dance and evergreen classics such as Billie Jean, Black or White, Thriller, Beat It and Heal the World
The woman with her eccentric and bold fashion choice - Lady Gaga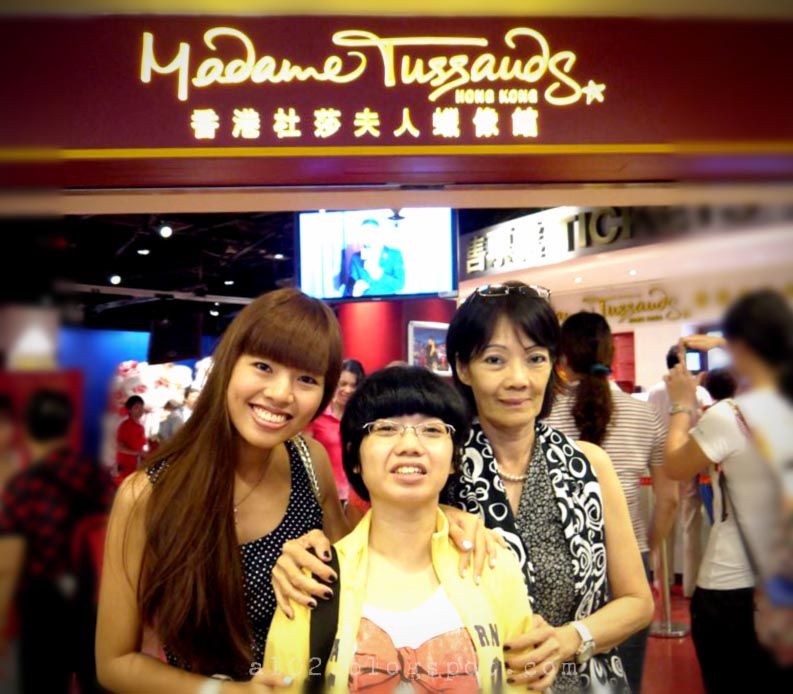 A good time at Madame Tussauds Hong Kong
We certainly had a fun morning at the Peak not only meeting and went picture frenzy with these celebrities, or rather their wax figurines, we also had a great time touching, hugging, tickling, dancing and even kissing them (some people really do) and there they all are, warmly appreciating and tolerating everybody antics without even batting as much as an eyelash. These wax figurines are so alike it actually gave me goosebumps. It's really amazing to see even the look and expression on the wax figures are captured so similarly to their real counterparts. Consisting more than a third Asians (Hong Kong) celebrities and well-known figures, I guess that's what distinguish Madame Tussauds Hong Kong from the rest of it's branches around the world. :)