Last weekend was definitely an awesome one. Had been doing some planning with some of my girlfriends and after much discussions, we finally decided to have a sleepover and spent some girls time at the East Coast Park, Singapore. So, me and Chloe drove into Singapore after I knocked off and met up with the rest of the babes at our chalet (the Goldkist Beach Resort).

Seriously, with all the weekend traffic across the causeway, we finally got to our chalet at about 9pm and almost everyone else at every other chalets were BBQ-ing! The BBQ stench aroma was so thick one could easily locate the Goldkist just by sniffing the air. But yes, that's what most people do at the East Coast park; BBQ, picnic, cycling, roller blading and hanging out by the beach. We, however did not do the BBQ as we thought it was too much of a hassle to prepare the food and stuff since we didn't had the time beforehand either.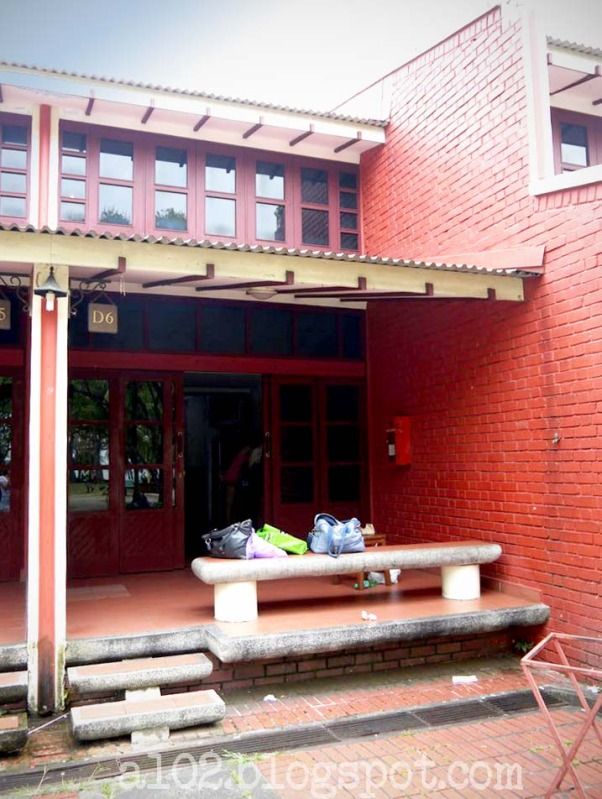 Our very basic chalet where we spent the whole night spilling and sharing sweet sweet secrets :p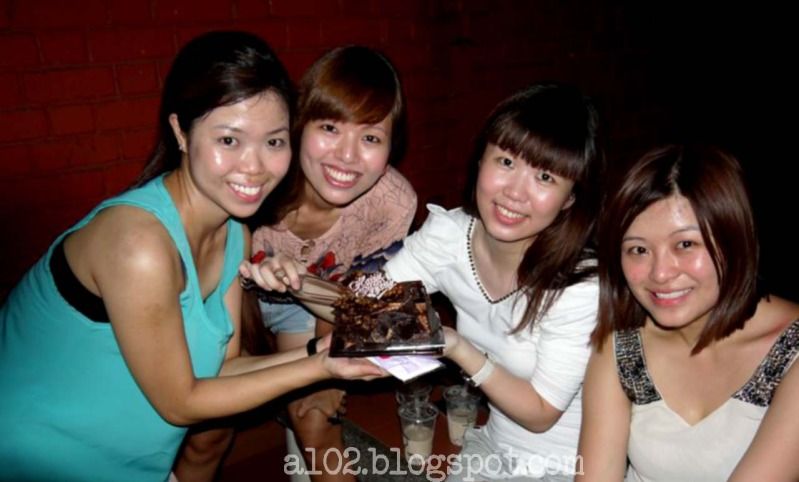 It was also SY's birthday so had a mini celebration with the pretty babe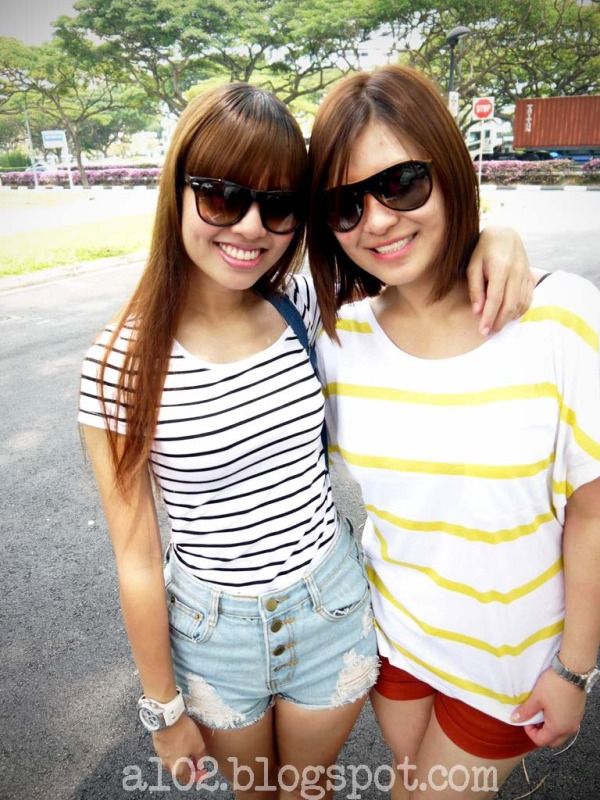 The stripey duo with the same hair color!
We spent Sunday morning cycling around the park. It was definitely some very good Sunday morning exercise. Yes, you heard me right, I was cycling too! I didn't thought I could do the cycling initially so Tong and I actually rented the duol bike where we cycled together lovingly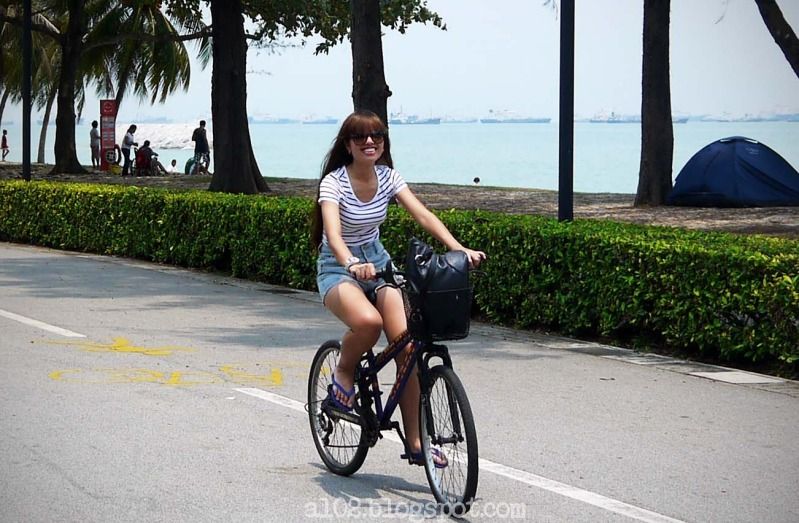 And then, with encouragement from the babes, I decided to hop onto one of the bicycle and voila, I could cycle after all! I mean I always had the fear of faling off the bike, not being able to balance etc but honestly, it was really really fun being able to pedal on two wheels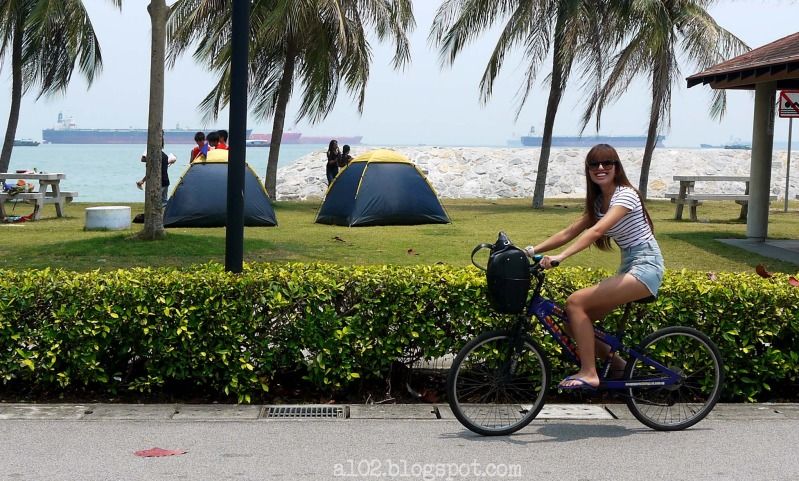 And the best part was, cycling along the beach was really awesome as the mild sea breeze blow against our face and we got to enjoy nice, peaceful sea view with ship containers dotting the horizon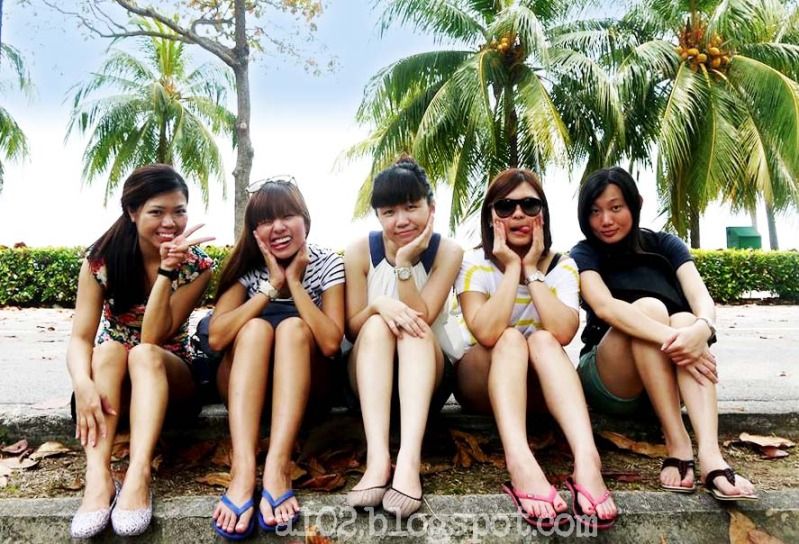 Just me and my girlfriends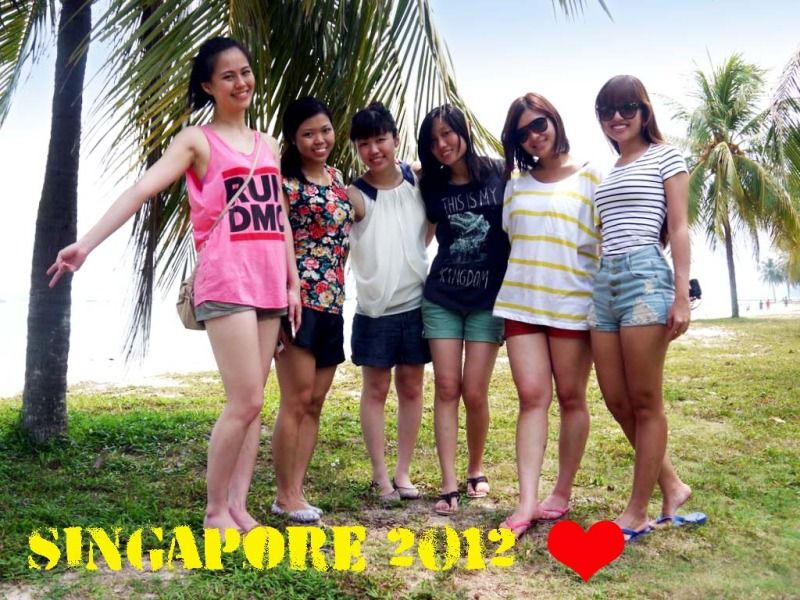 After spending the whole morning and afternoon at the East Coast, we finally decided to move somewhere near the city centre for some desserts before heading back home. With the weather being really hot and warm lately (so unlike of the monsoon), it just makes me craves for desserts much. I'm so addicted to desserts these days. At last, we found ourselves at Shokudo Japanese coffee house at Bugis Junction for some really delicious and refreshing Japanese desserts.
They have other Japanese food aside from desserts but our main focus there was on those mouth watering sweet tooth satisfier. What I love the most about the Japanese desserts are their abundant usage and combination of red beans, macha ice cream and mochi
.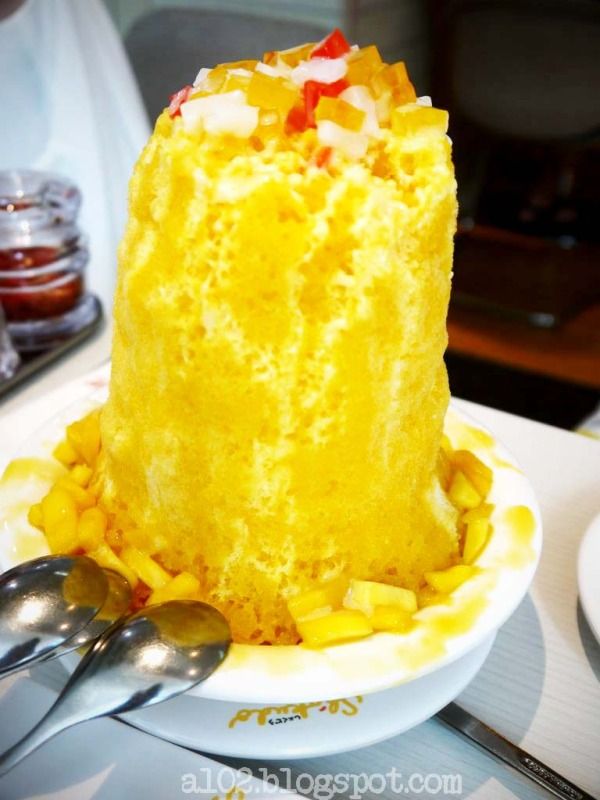 The mountain of mango kakigori- fresh mango slush ice with Konnyaku jelly. Honestly this is so much larger than what was illustrated. You know how most illustrations are usually larger than the real thing but this is the direct opposite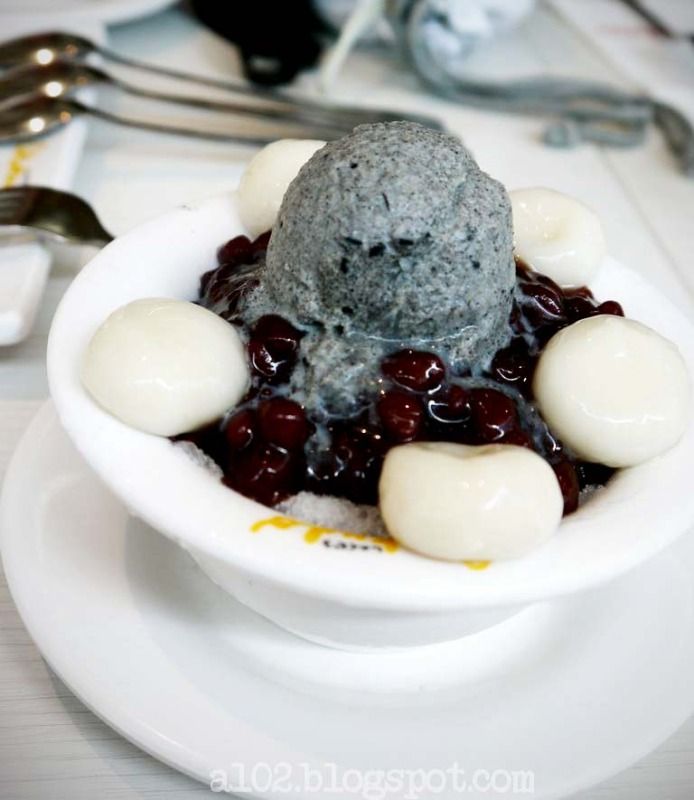 The black sesame ice cream with Japanese red bean, mochi and slush ice underneath
The cheesecakes are so good. They are like a compact lot of cheese that is filling and tantalizing at the same time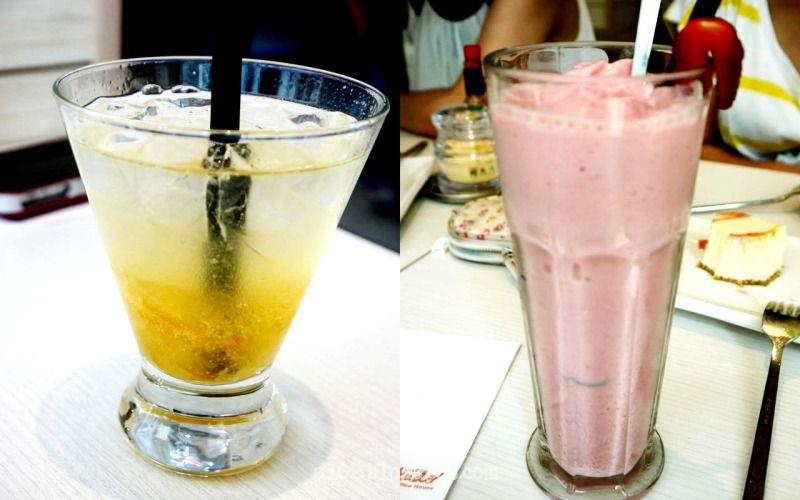 Nothing can beat these drinks of yuzu (pomelo) and strawberry yogurt smoothie to quench the dry throat on a hot day. Seriously, I totally wouldn't mind something a little sourish yet still naturally sweet on a hot hot day. I'm much in love with yogurt drinks these days, talking about trying to be sinfully healthy *haha*!
Although it was just a short weekend together, it was certainly some quality time spent together with the girlfriends just chillaxing away from the city centre. And of course, at times, some girls gossip, relaxing cycling, nice sea breeze and awesome desserts are all we need to keep us happy. :)
Shokudo Japanese Coffee Shop,
Bugis Junction,
200, Victoria Street #01-53
Tel : +65-6338 9216