The last to wrap up my Hong Kong travelogue is none other than the many mouth-watering glorious food from this sacred food land. Hail also as the 'Land of Dim Sum' origin, one of the MUST try in Hong Kong is of course their dim sum.

As I had said earlier in my previous Hong Kong post, one of the best thing about staying in Mongkok is the fact that abundant local, delicious and popular eateries are available all within walking distance or simply just a few MTR stations away so much so just gluttoning out at all the nearby restaurants were enough to kept our stomach busy with digestion.

1/ Tim Ho Wan Dim Sum Specialist Restaurant

I can't think of a better way to start the day than having a good breakfast and the dim sum is surely always welcome as my first meal of the day. Known to be one of Hong Kong top dim sum restaurant, this Michelin 1-star hole-in-the-wall dim sum specialist certainly sells their dim sum at a very humble price. Everyone had forewarned about the long queues and waiting hours but mum, sis and I were determined to join the long list of people just so we know for ourselves if this dim sum is really worth the insane wait.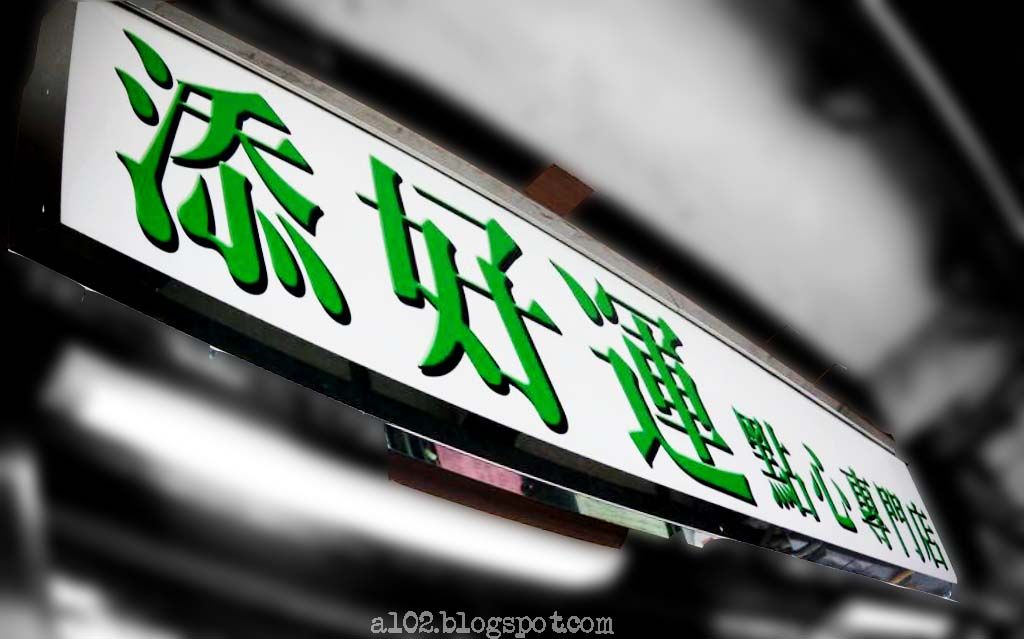 The signboard just in case you can't read Chinese and accidentally walk into some other restaurant thinking

them as Tim Ho Wan
It is a norm to have to wait so the usual practice is that once the first batch of people filled the restaurant, everyone else will be given a number with an estimated waiting time based on first come first served basis and the next thing to do is, yes, wait till your number is being called and voila, you will be then another step closer to tasting those heavenly dim sum. In the meantime, you will be handed the menu as well so you got no excuse to waste time after being seated picking dishes out of their unique (because we ca

n't

find some of th

ose

d

im sum back here in Malaysia)

but not-so-extensive l

ist
For a Michelin star restaurant, Tim Ho Wan is definitely very humble, simple and cheap. Once you are in the restaurant, you will then understand why the long wait outside as the interior of the restaurant can barely fit for than 2

4 person at one time. Everyone sits elbow to elbow and sharing table is the commonest thing
Posing with the irresistable and irreplaceable no.1 Tim Ho Wan specialty- the baked bun with BBQ pork (char siu bao). Food were served in a jiffy and all the staff are

real friendly and helpful
Certainly not your normal char siu bao- this baked char siu bo of Tim Ho Wan is one-of-a-kind out of th

is world that no where else can imitate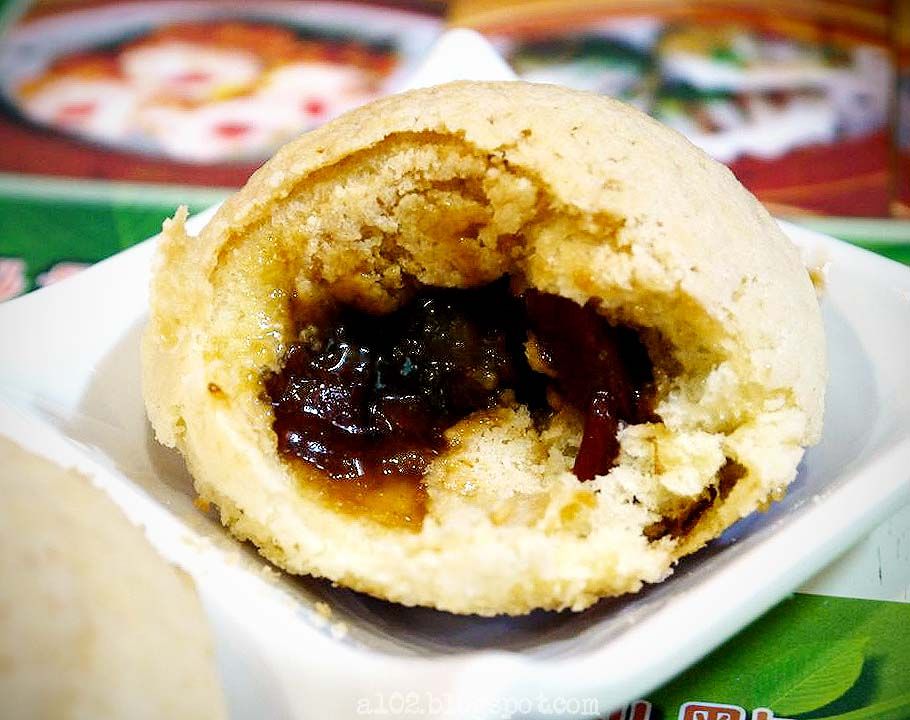 Each bite just calls for more as your teeth sinks into those

perfectly c

rispy and fluffy exterior before reaching the ultimatum juicy, honey glazed char siu (pork) on the inside. It's lies on the sweet side with the exterior also mixed with granulated sugar to enhance it's texture but it tasted so good the sweetness was justifiable. This alone plays a major role in shifting me from the negative

t

o the positive

side of the spectrum ♥
Cent

ury egg Hong Kong style congee
Glistening chee cheong fun (rice noo

dle roll) filled with plump shrimps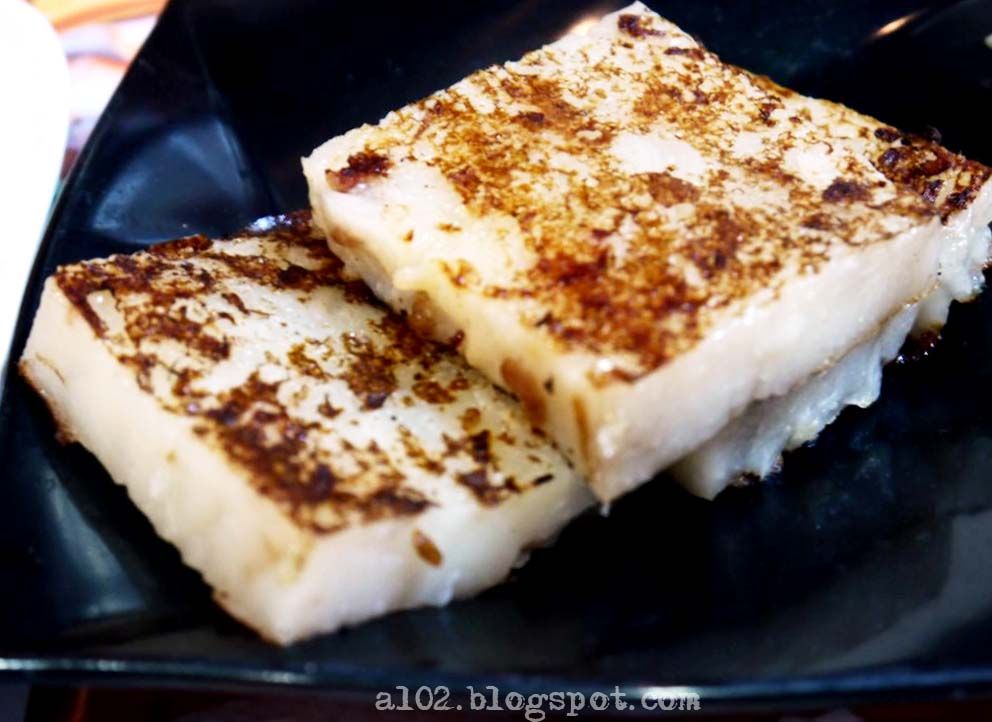 Pan fried turni

p

cake tha

t totally tasted like the fresh radish they are made from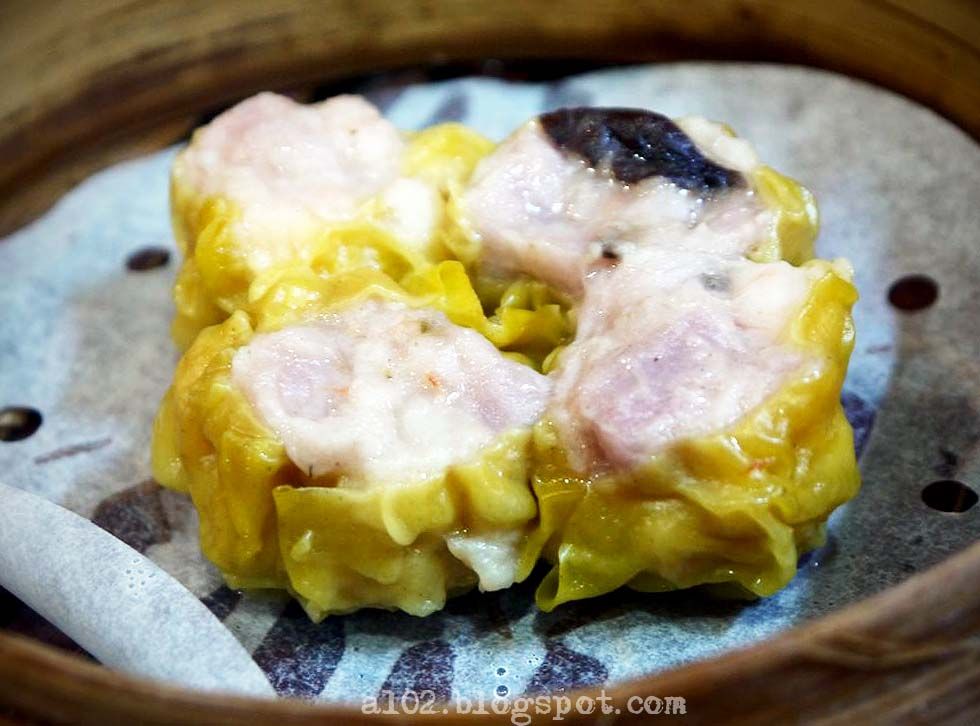 Equally good compact pork and shrimp siu mai
The translucent har gao with a fat shrimp sitting insid

e each of the dumpling sac
Steamed dumpling in chiu chow style where diced radish cubes are stir fried with peanuts and vegetables and wrapped in those translucent dum

pling skin
The glutinous rice dumpling that was really huge with chicken and pork. Wrapped in lotus leaves, the rice has the

fragrance of the lotus leaves as well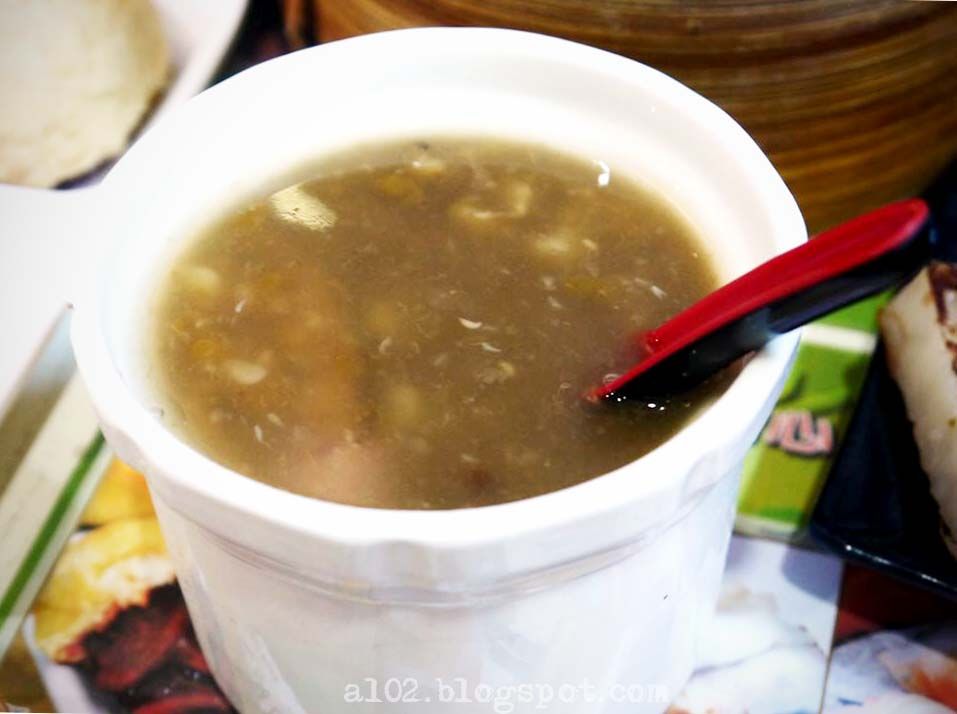 Sweetened green bean soup that also has lavender fragrance. However, the lady boss told us that they do

not use lavender but some kind of Chinese leaves (that I can't remember the name anyways) instead

that makes the green bean soup so

fragrant and nice
Overall, it was an extremely delicious and superb dim sum breakfast and although we waited for about like 45 minutes (the place opens at 10 am and we were the

re a quarter after 10)

, the wait was worth it. It was my first decent good Hong Kong meal since my arrival and I was definitely smitten by it. And the best part, it's not all that too expensive to dine there. They are all reasonably price and the portion huge and filling the breakfast was enough to last us through lunch as well. So, if you fancy some good value for money top dim sum with Michelin star, then brace yourselve for the queue and I

believe

most of

us

will not regret the wait. Having three branches all over Hong Kong, the Mongkok branch is the main and original one and I'll surely advocate for that as

nothing beats the original, no?

:)
Tim Ho Wan Dim Sum Specialist Restaurant,
2/ Dimdim Sum Dimsum Restaurant
Being a dim sum evangelist, one dim sum meal is definitely not enough for my entire stay in Hong Kong. It takes at least 2 dim sum affair to only kind of satisfy those dim sum lust of m

ine. Hence, we found ourselves at another dim sum restaurant in Mong Kok the morning before we flew back to Malaysia.
Unlike Tim Ho Wan, this cute little joint by the equally cute name of Dimdim Sum has much longer opening hours (all the way from 11am to 11pm) and less crowd which means outside the peak hours, we don't actually need to queue and wait

for hours just for a seat.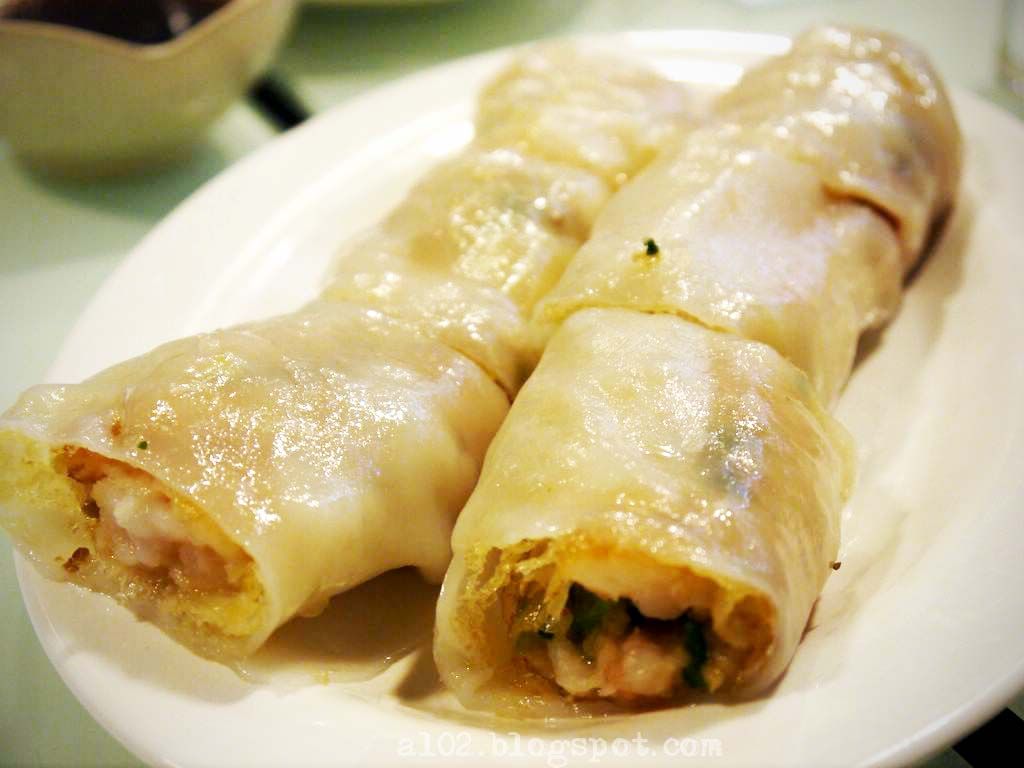 I love the chee cheong fun (rice noodle roll) of Dimdim Sum the most! The usual long roll of rice noodle is divided into 3 sections with each of the section filled individually with one super fat and fresh shrimp. The 'skin' of the rice noodle roll is somewhat unique too- translucent, thin and being a tad crispy

.

Being also a lover of shrimp, it's simply heavenly to find such generous filling of shrimp

hidden

inside those rice noodle rolls. And the best part, the sauce that goes with it is just perfect.

Not too salty yet flavorful enough ♥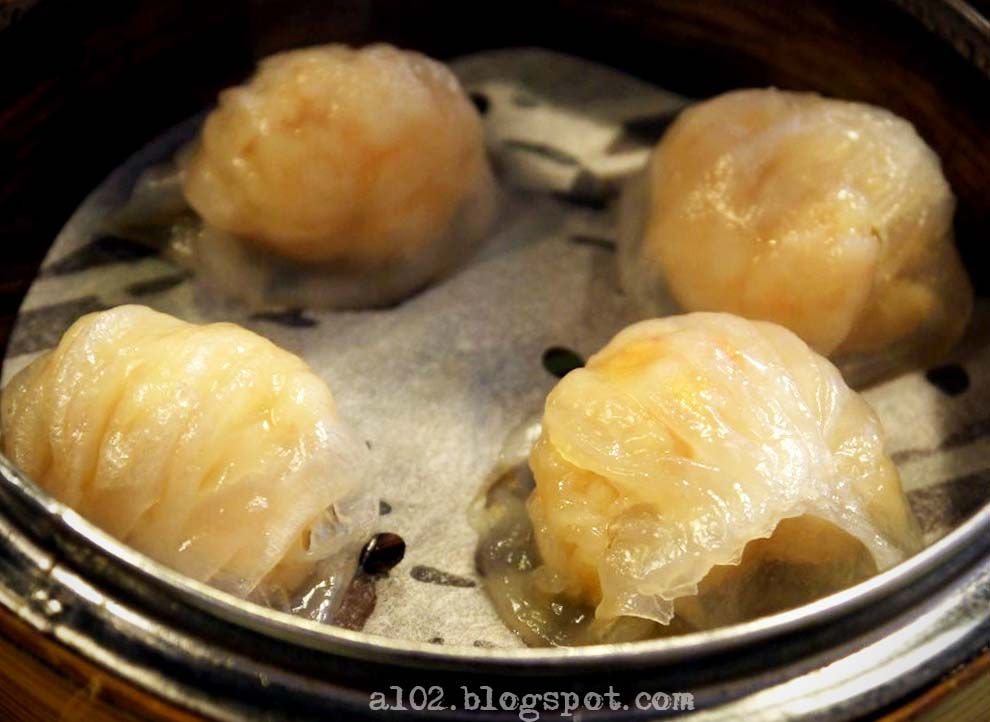 Har gao that is just as good
Garlic chives (known as jiucai in Mandarin) dump

lings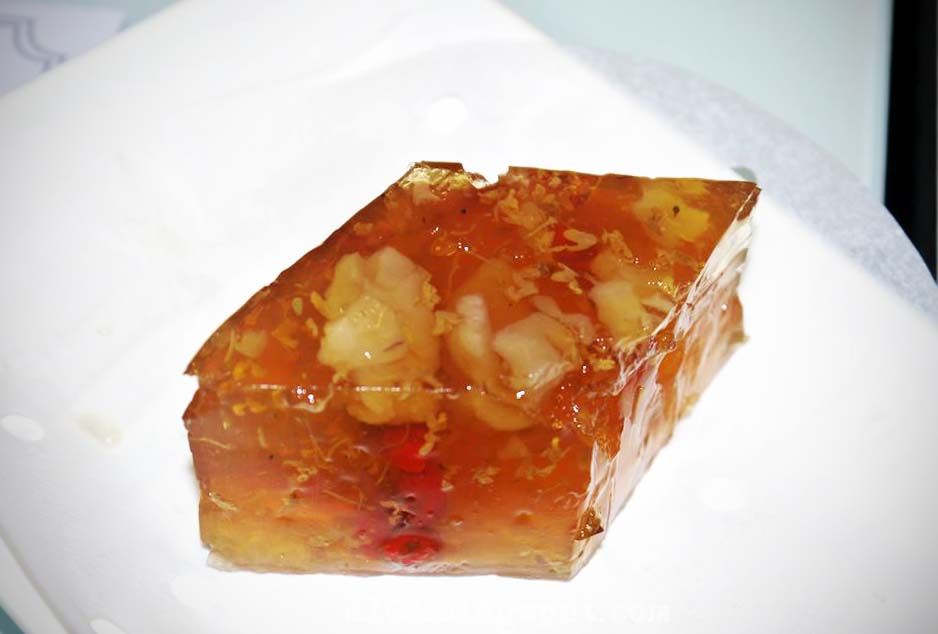 This is a very popular dessert at most

Hong Kong dim sum restaurant- the jelly-like tonic medlar and petal cake that is very refreshing and not annoyingly sweet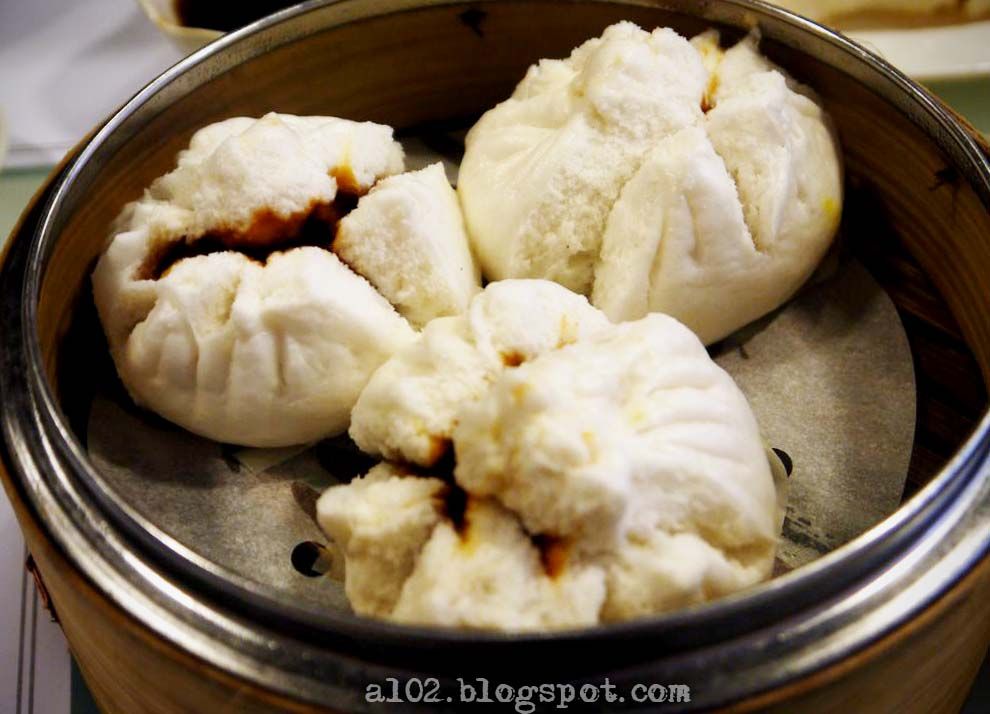 The typical char siew (bbq pork) bun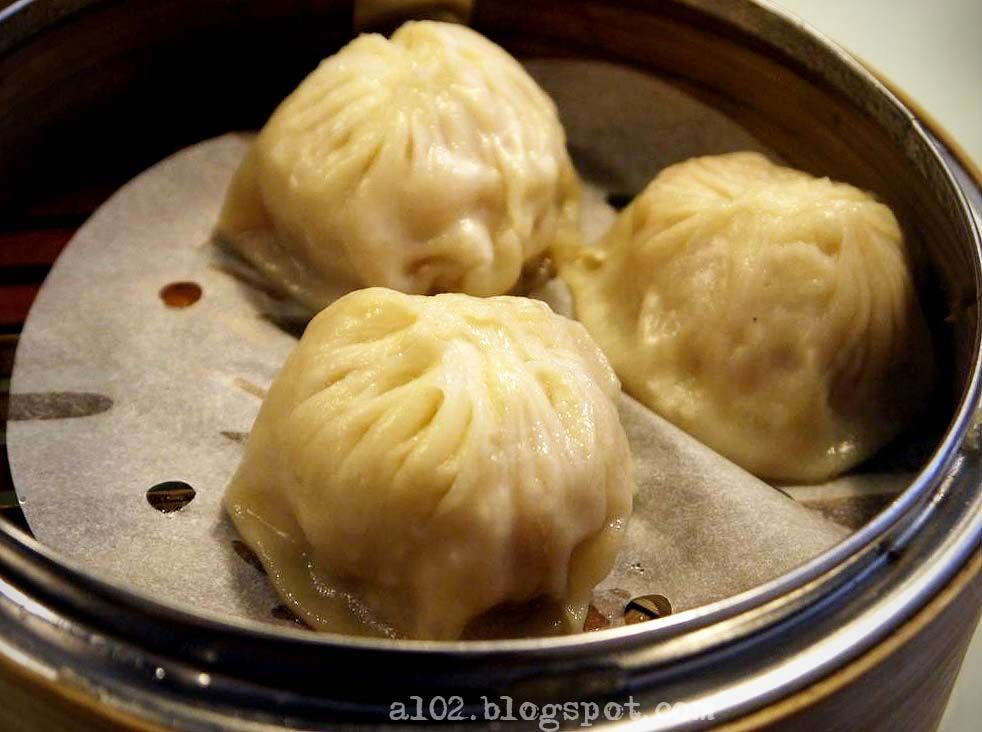 X

ia

o long bao

♥
The glutinous rice dumpling that wa

s too moist and sticky imho
It's just bliss to be able to enjoy delicious dim sum at

any time of the day
Seriously I think the dim sum at Dimdim Sum are pretty good as well. Overall,

I give it a 8/10.
My personal recommendation here is none other than the to-die-for simple fair of

shrimp chee cheong fun.

All of the ingredients are fresh and generous in portion. Besides, minus the wait and a more comfortable

dining environment, it's no wonder this place is bustling with people at peak hours too. :)

Dimdim Sum Dimsum Specialty Restaurant,
G/F Tung Choi Street,
Mongkok
Tel : +85- 2309 2300
Aside from dim sum, the other MUST try or rather m

ust visit

in Hong Kong is none other than their char chaan teng aka Hong Kong style cafes a

ka tea restaurants

. It's the best place to go to soak up the local atmosphere just like how a trip to Malaysia will never be complete without eating at a mamak

at least.

Aside from the staple milk tea,

t

hey sells a wide range of Hong Kong styl

e

food ranging from Hong Kong

style Western dishes such as

steaks to pasta to instant noodles to toast to sandwiches. It's the most convenient restaurant to dine in at any time of the day as most char cha

an teng opens from very early in the morning to very late at night.
3/ Australia Dairy C

ompany

Char Cha

an Teng
It's a pretty weird name for a true

blue Hong Kong char chaan teng

but the Australian Dairy Company is rated by many to be the creme de la creme of Hong Kong's char chaan teng. Like Tim Ho Wan, expect to queue before your turn comes and wh

en it does,

you are then hurriedly usher into the restaurant to an empty seat cramming at a shared

t

able with other patrons before a not-so-friendly-looking waiter comes take your order. Menu is fully in Chinese so if you are a 'banana' like me, either just point to what

everyone else is having or order verbally as they can understand English pretty well too.

Food are serve within minutes and I won't be surprised if they actually secretly wishes all patrons to finish up their meal at an equal speed to their serving time. I can easily see the annoyed look on their face whe

n someone dilly dally around the menu and takes longer than a minute deciding what to eat.
But frankly speaking, it really isn't that difficult to choose from their short and simple list of menu as the Australia Dairy Company is insanely famous for their toast, scrambled eggs, steamed milk pudding or egg custard, macaroni with ham in broth and of course

milk tea.

Their scrambled eggs especially are so well-known th

at every table will definitely have one of it.
The queue for breakfast at about 9am is at least 3 shophouses away! But the waiting time here is relatively shorter mainly because every

one and everything inside the restaurant evolves at super fast pace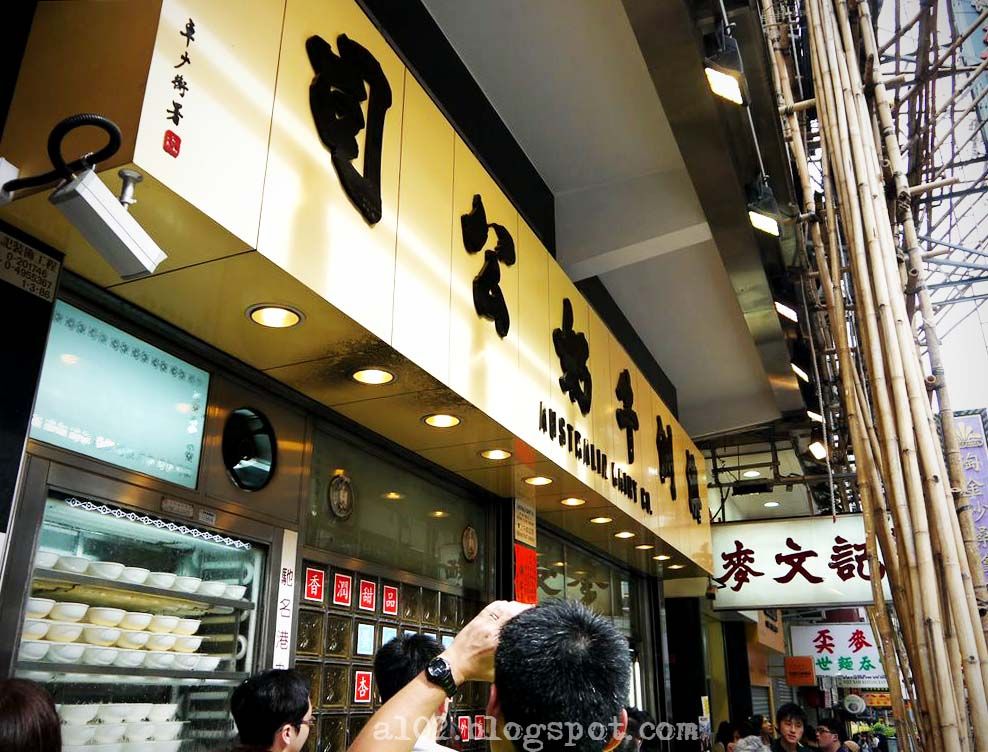 The sure-not-to-be-missed signb

oard
Stacks of steamed milk pudding and egg custard tempting

hungry patrons from inside
The smooth and sweet steamed milk pudding that is served warm, burning hot even at first so be gentle with the first few mouthfuls especially so you don't burn your tongue
The much talked about glistening, glowing and super fluffy scrambled egg served on a piece of crisp toast. The smell of the scrambled egg itself already conditionally increases one's appetite and the first bite itself

already

sen

t

delightful impulses to the brain as the taste of the less o

ily,

perfectly scrambled egg with a tinge of milk registered. And yes, nothing is better than eating those fluffy, soft eggs with

the toast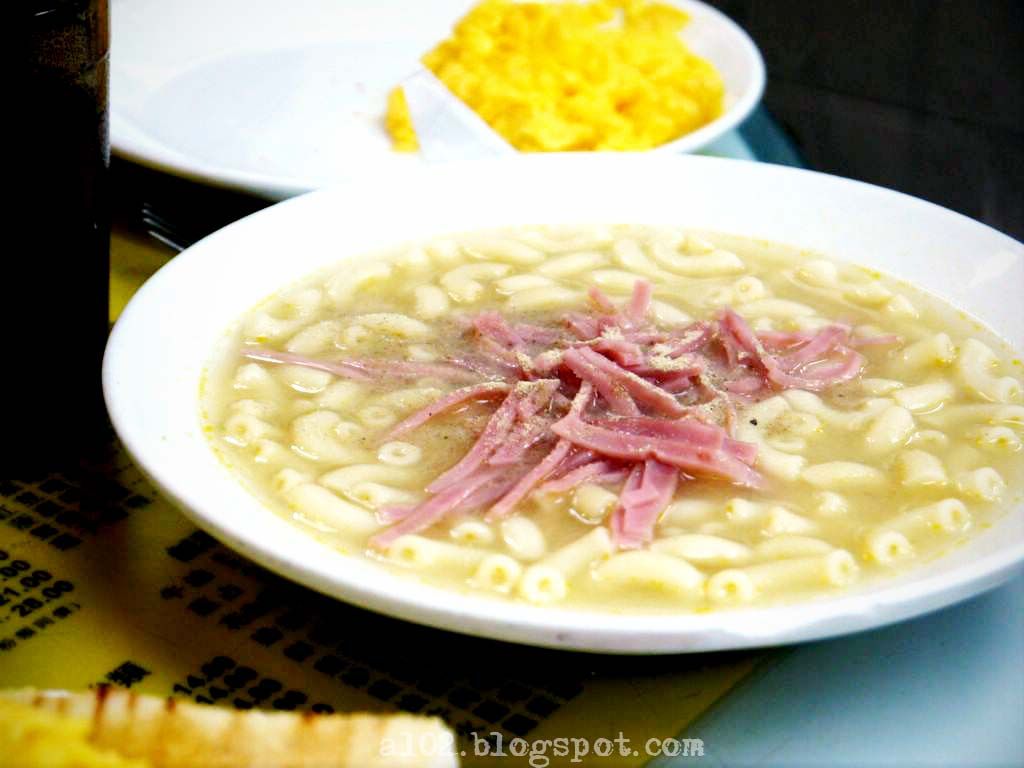 Another of their specialty- the macaroni with shredded ham in broth. I somewhat find this mediocre only

as

I 'm not a huge fan o

f

the idea of having my pasta cook in Chinese broth

as well
Ice milk tea- To be honest, I'm not much of

a

milk tea drinker as well, but I had to say their milk tea is

pretty

fragrant, creamy and suprisingly not overdose with sweetness most likely because in Hong

Kong, they only put fresh or evaporated milk in their tea
While the Australia Dairy Company certainly did not disappoint especially their scrambled egg, their lack of friendliness and crampy environment might make dining a little less pleasant. But I figured for the love of the scrambled egg, toast and steamed milk pudding,

it makes the lack of friendliness forgivable.

:)
The Australia Dairy Company Restaurant,
47-49, Parkes Street,
Jordan, Hong Kong
Tel : +85- 2730 1356
4/ Tsui Wah Restaurant

, Mongkok
This is another very popular char chaan teng

in Hong Kong.

Having multiple branches

all over Hong Kong

, we went to none other than the Mong Kok branch for a late night supper on one those rainy night we were there. The supposedly must-try signature dish here is really the crispy bun with condensed milk which I regretab

ly did not had any more capacity to stuff
! None the less, I did try a few of their other toast and what makes toast here different

from the rest

is the fact that every one of them are drizzled with quite an amount

of

condensed milk. So, if high glucose diet is not your cup of tea, Tsui Wah toasts might not exactly be what you are looking forward to but i figured we could always make room for exceptions expecially when you are already all the way in Hong Kon

g.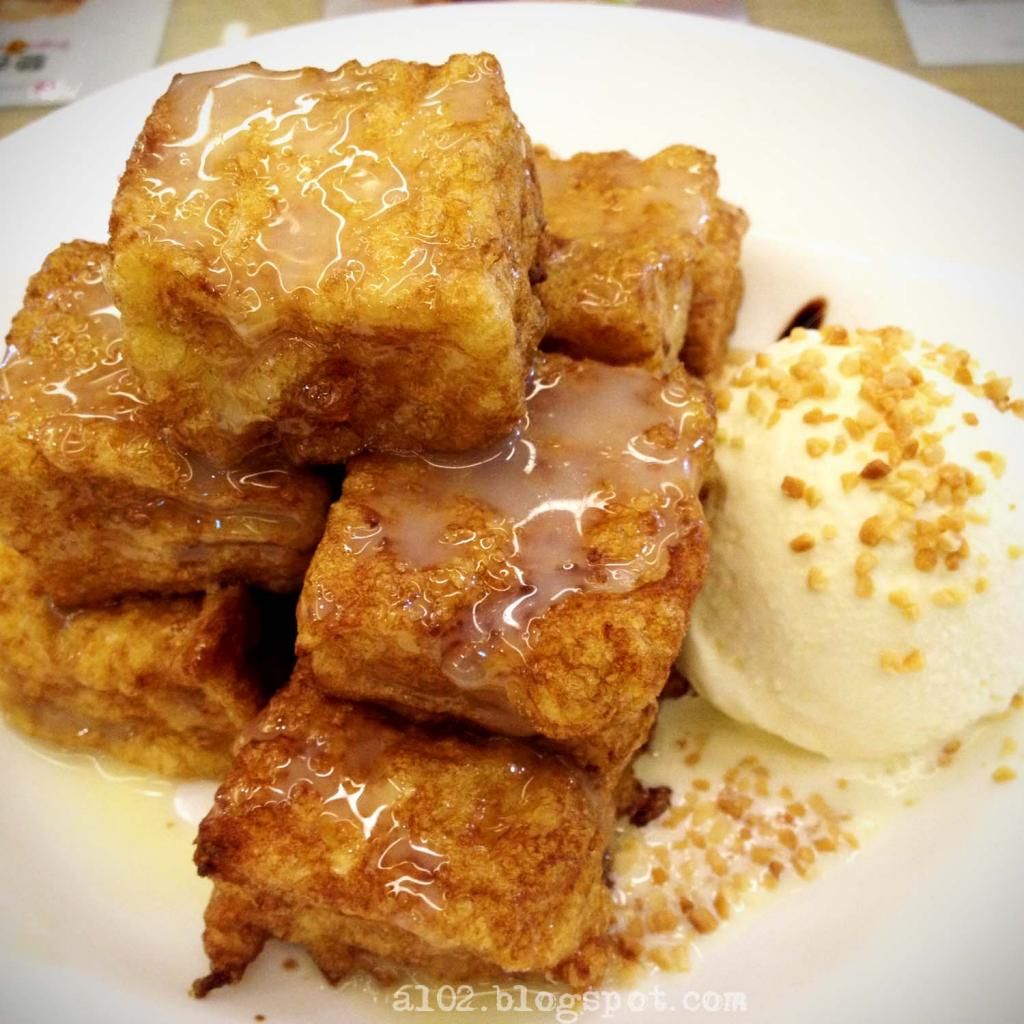 French toast with vanilla ice cream- a sinful late night dessert definitely. However, their toast are really

fragrant

and crispy at the same time and the vanilla ice cream was a good neutralizer to the

relatively

oily and condensed milk sweet French toast
Peanut butter toast- also drizzled with condensed milk
Another of Hong Kies all time favourite dish- the fishball noodle soup. The fishball noodles at Tsui Wah is flavorful and their fishballs bouncy. Certainly good

for

rainy night

s especially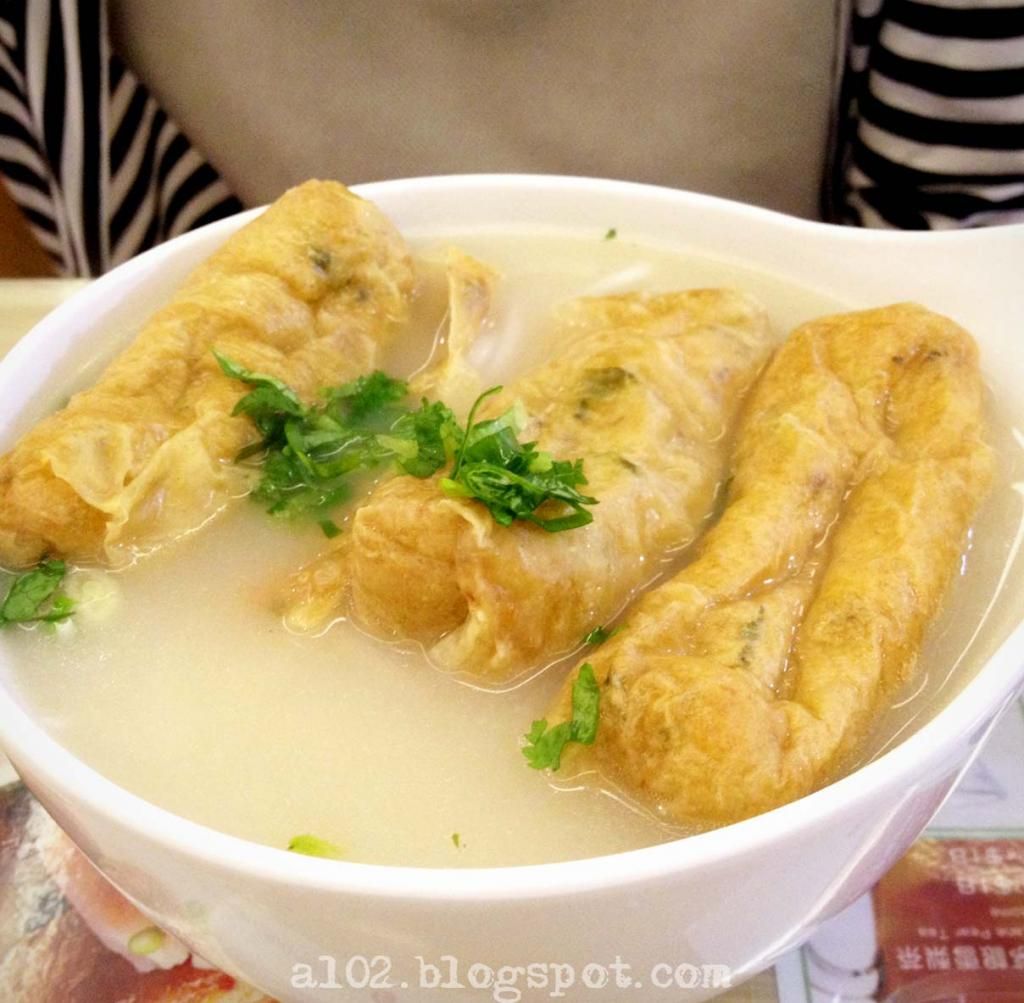 Their fish dumplings noodle soup is equally flavorful and had such home cook feeling it c

ertainly makes one misses home much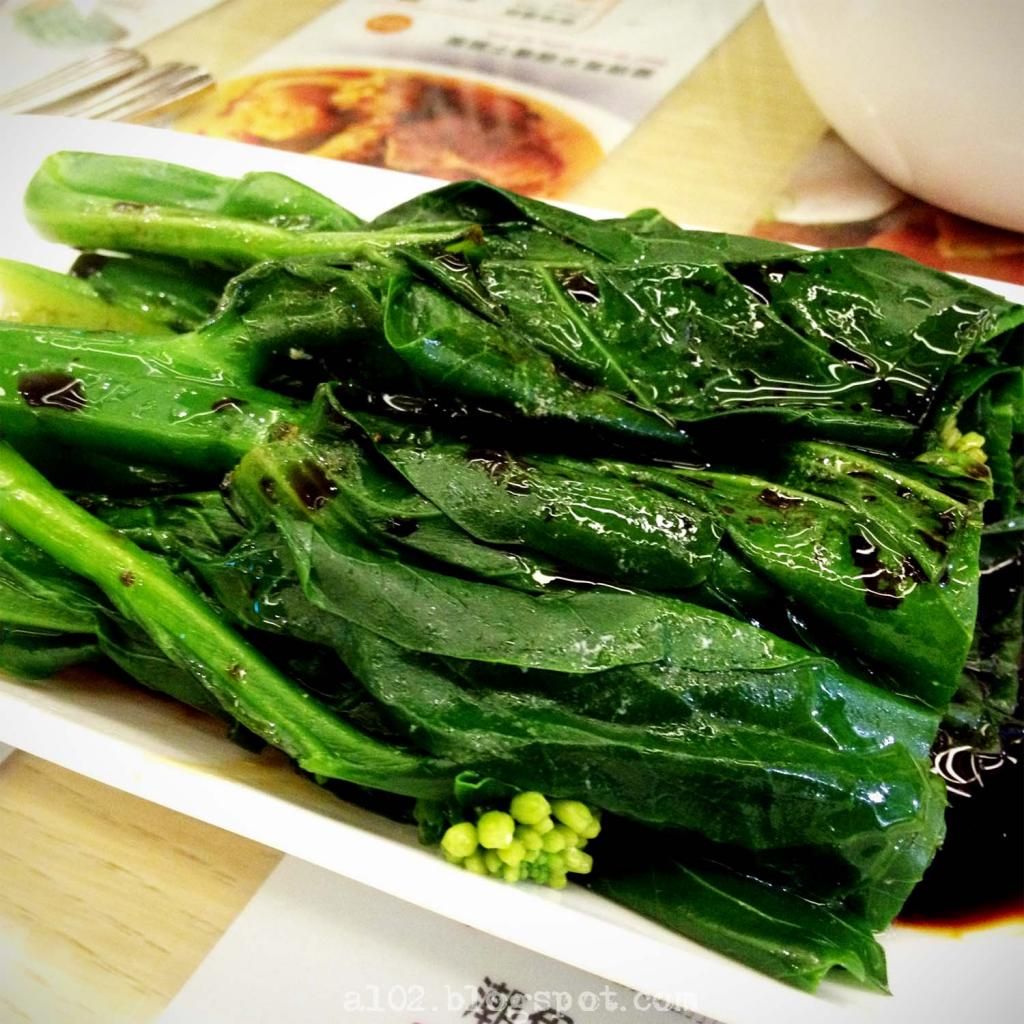 A simple dish of vegetable can taste so good too wh

en well-cooked
The interior of Tsui Wah
Tsui Wah is definitely a very convenient and local place to drop by for a feel of the char chaan teng experience. The Mongkok branch is located right beside the Ladies

Market which makes it even more strategic.

I'm quite a fan of toast too and I thought their combination of toast and condensed milk is something unique and interesting. The sight and smell of their crispy bun with condensed milk still lingers on my mind till this very day.

If only I had tried that too!

T

he peanut butter toast tasted a tad too dry for my liking otherwise I really like the fragrant and soft French toast and of course, nothing like a piping hot bowl of simple yet flavorful fishball noodle espec

ially on rainy nights.

:)
Tsui Wah Restaurant,
G/F 204-244,
Portland Street,
Mongkok, Hong Kong
Tel : +85-2392 3889
In the world of egg tarts, the name Tai Cheong is certainly no stranger. Their egg tarts ha

ve

been time and again reputed to be one of the best in Hong Kong and indeed, if you think how else more different can an egg tart be, you'll be surprised at how well done and gorgeously delicious the egg tarts of Tai Cheong

is.
And since their business had been booming over the years, they now have multiple branches all over Hong Kong

making it even more convenient to savour those heavenly tarts.
The Mongkok East MTR station branch. The first and original Tai Cheong bakery is in Central but I went to this as it is relatively nearer

to where we were staying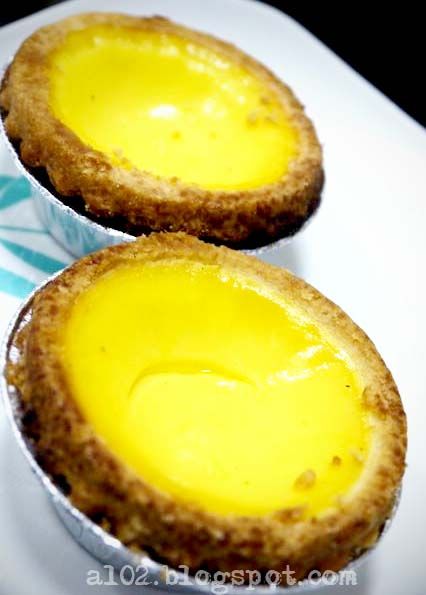 So what makes their egg tarts so different? Honestly with all the huu-haa about it over almost every Hong Kong food blog, my expectation was undoubtly high. None the less, their egg tarts surely did not disappoi

nt.

The egg tart is just so perfectly cr

umbly

on the outside

,

soft on the inside and has a good amount of fresh egg taste it's no wonde

r they are voted to be the no.1
Totally love the crusty crisp outer crust and the generous amount of gelatinous, glowing, fresh sunny egg filling that certainly delights all egg tarts fanatics

right from the very first bite
I find their egg tarts so good I even bought 2 dozen of them back home. And

e

ven after flying miles across the ocean, their egg tarts still tasted joyfully delicious. It's really difficult to find original egg tarts that can taste as fresh and heavenly as Tai Cheong's, so it's really worth to go hunt for them

the next time you are in Hong Kong. :)
Shop 6, Mongkok East MTR station,
A trip to Kong Kong can never be complete without trying at least some of their local traditional pastries. And one of the best place to look for them is definitely this humble looking

pastry and cookies shop that is located right at the heart of Mongkok at the Fa Yuen Street.
This confectionary is so popular among both locals and tourists alike there are always crowd lining up at the front of the stall. This hidden gem might be a little hard but trust your nose to bring you there, as the whiff of the freshly bake

d local pastries are so good

you can smell them even from afar

.
The crowd favourite that warrants a must visit for all traditional Chinese pastries and

confectioneries

lovers
Glutinous rice cake with red bean paste- definitely one of their best sellers. The smooth and sweet red bean paste filling and the chewy and rightfully thick outer layer definitely com

plements each other well
I find this very unique- the traditional Chinese banana cake. Made of glutinous rice flour, it's very chewy

and goeey

with

moderate

taste of banana embedded within. My mum tot

ally loves this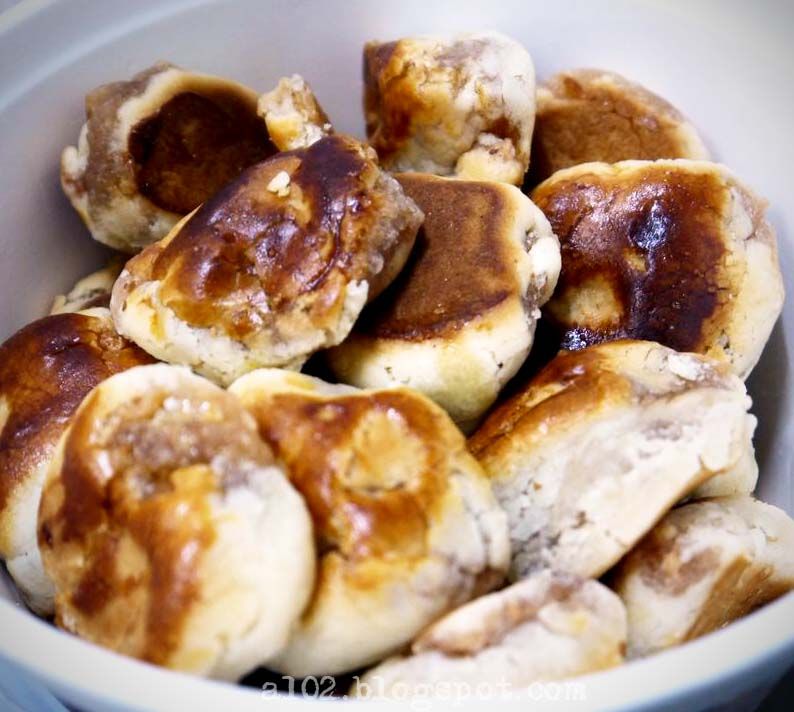 Chicken cookies (k

hai

zhai

pe

ng)- contrary to it's name, there's nothing associated with chicken at all in this cookie.

W

hile one can surely gets this also back here in Malaysia, I find their chicken cookies simply fresh and fine. With their miniature size and perfect match of sweet and salty, it''s no wonder I never got tired of popping them into my mou

th
Really adore the maltose interior th

at taste so yum
With the constant bustling crowd, I can see why many had complained regarding their less-than-friendly service, but somehow or rather they were amused by an English speaking me and started giggling away when I enquired about the pa

stries.
There are a whole lot of other Chinese traditional pastries sold at Kee Tsui, some only available after 2pm, all of them equally tempting and smells really good. This little confectionary shop definitely is a heart winner when it comes to traditional Chinese pastr

ies and cookies. :)
Kee Tsui Cake Shop,
135, Fa Yuen Street,
Mongkok Kowloon
Tel : +85-2394 1727
7/ Man Ka King of Sao Bi

ng
This shop is located along Dundas Street, near to Tim Ho Wan and

we happened to walk pass it

after our breakfast at Tim Ho Wan. Sao bing is traditional Chinese flaky bread with a variety of fillings inside but we were too full for any sao bing that day and what caught my attention more

was the fluffly looking doughnuts.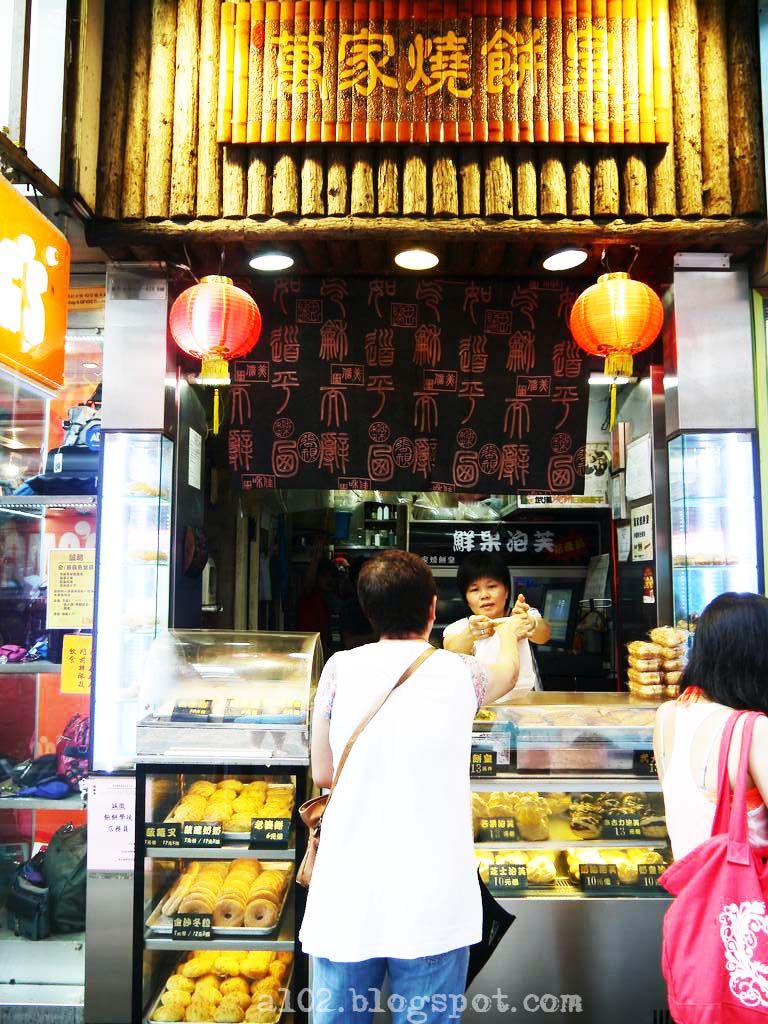 Really satisfied with

t

heir soft doughnut

drizzled with fine sugar and topped with mayonnaise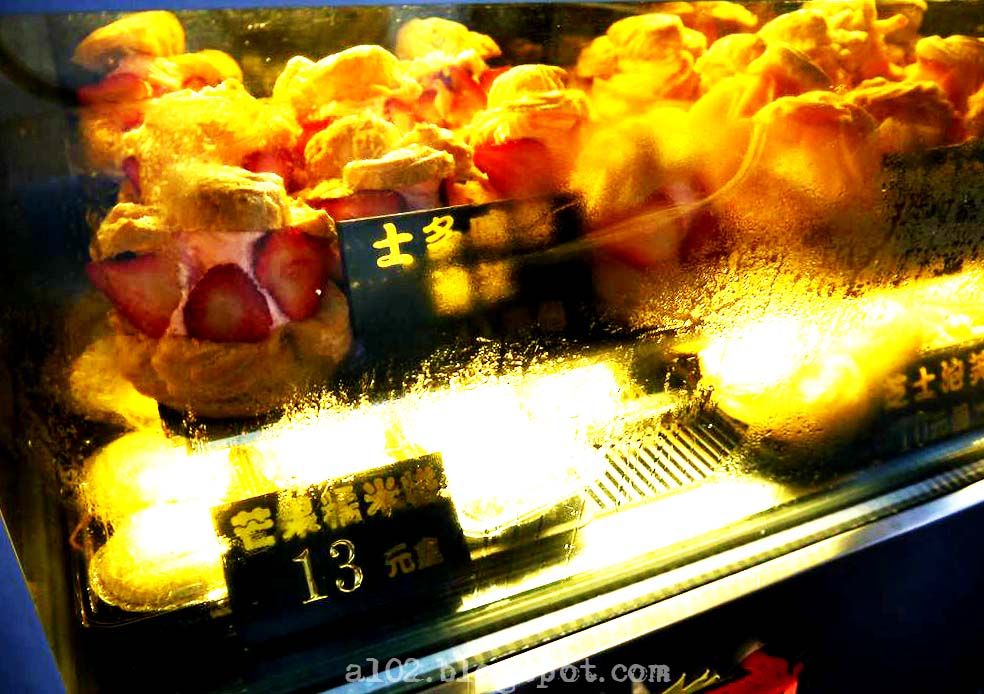 The same cannot be said for their cream puffs though. Perhaps it's because I hate cream to start with, but I

find their cream puffs just simply mediocre
Their most popular pastry he

re

is their Wu Da Lang and pineappl

e

bun (which we didn't tried because we were just too full from all the dim sum) which we didn't had the space to fit anmore. So perhaps, just go for that the next time you

drop by them, ok? :)
8/ Mankee Snacks
At the corner of Argyle and Tung Choi street in Mongkok, a few steps away from the entr

ance to Sincere House, this snack stall selling all sort of bbq and braised items never fail to tempt me for a quick

stop to pick up a stick or two

.
It seems like the recent evolution of our lok lok stall into selling more bbq-ed items caught their wave from these snacks stall (which btw was also very common and popular in Taiwan). You can either choose to have your items braised in their secret gravy or bbq-ed but both are tantalizing till the very last bite.
Perfect for a late night sna

ck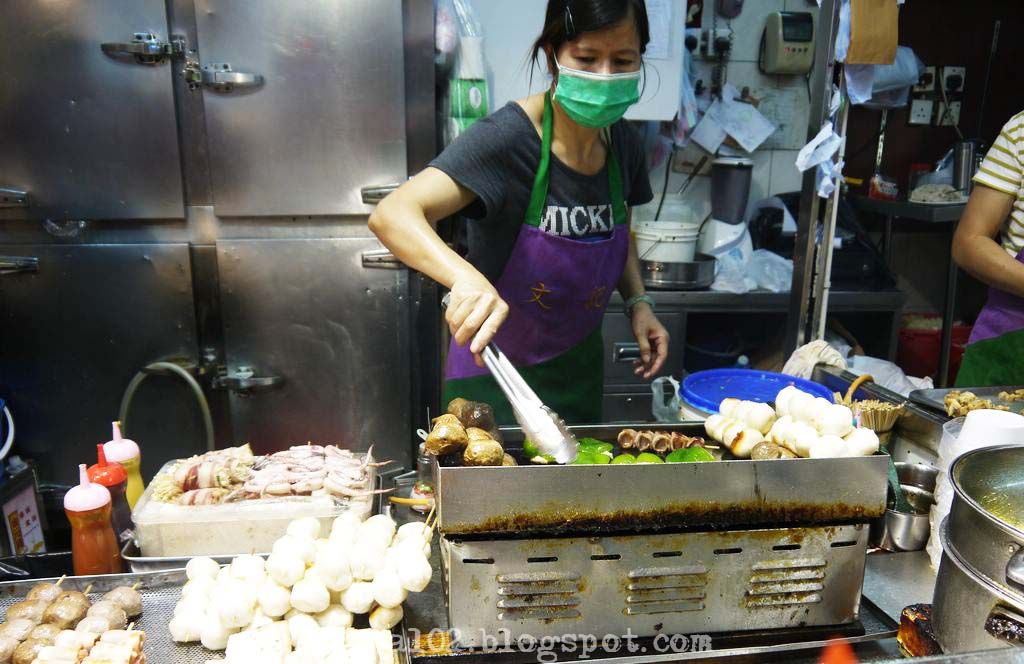 Busy bbq-ing away
Among some of

my favourite

items to choose from- the pork balls, fish balls, bacons, dumplings, fishcakes, squids and so much more. Even after bbq-ing these items, they are coated with some sort of their secret gravy that makes them super

delectable
They also have smelly beancurd for only HKD 10 per piece. Doesn't taste as good as the ones I had in Taiwan though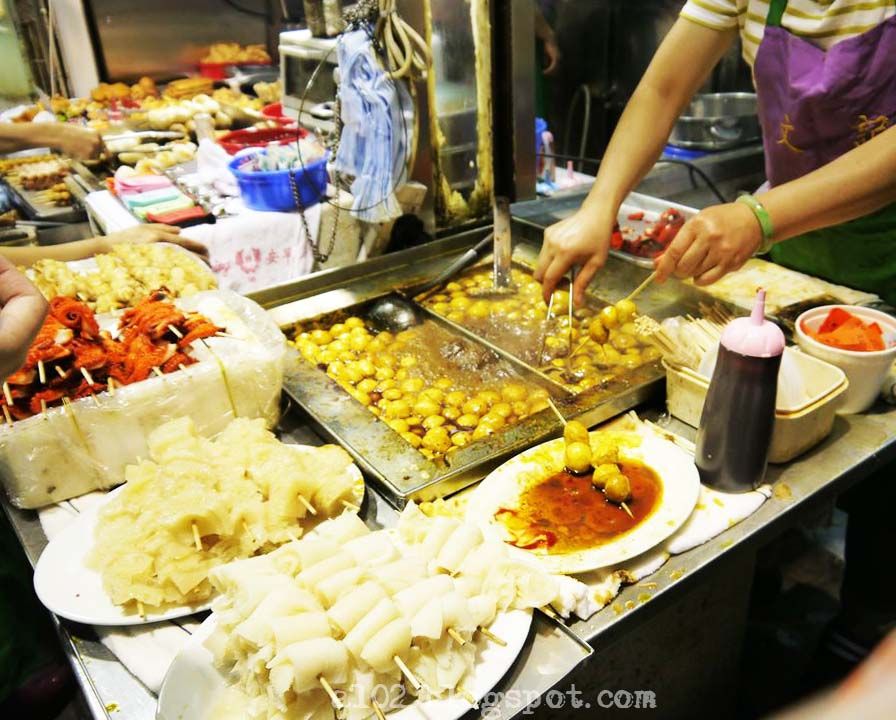 The equa

lly tantalizing curry fishballs
As long as you are not a very particular health nazi, you'll definitely enjoy these simple

wonderful local snacks and I also love in particular

how generous their street snacks items are (as compared to most of our local lok lok which is so stingy in proportion). Certainly another thumbs

up for local Hong Kong street food. :)
9/ Hu

i Lau Shan Healthy Dessert
Acclaimed to be one of Hong Kong's most popular and healthy dessert restaurant, Hui Lau Shan is really really famous especially for their mango based dessert.

They too have multiple branches in Hong Kong and the one I visited was in Mongkok (seriously what not to love about staying in Mongkok, all the good food

are

there

!).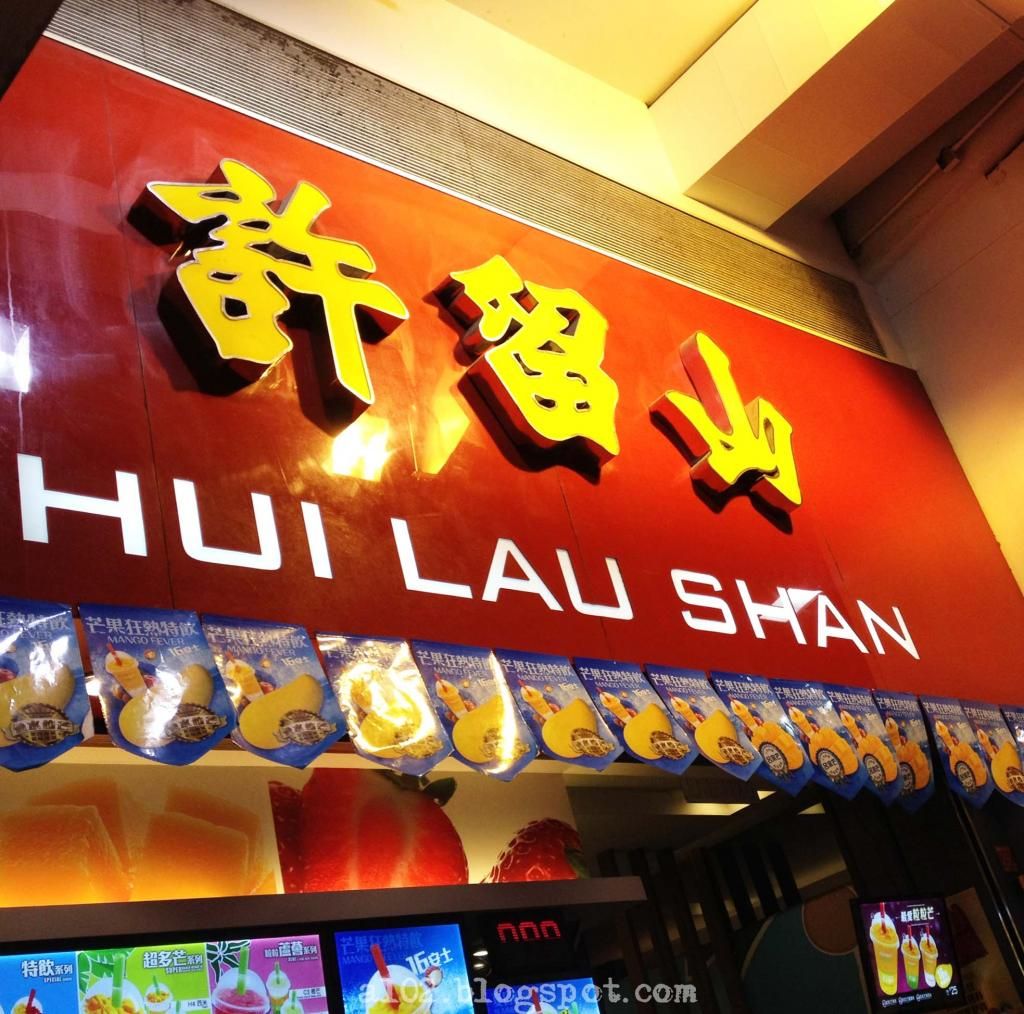 One of the old timers

among

Hong Kong's dessert restaurant
Their man

go with milk pudding
The triple layer mango juice consisting of freshly blended mango juice with mango aloevera and slushy bits of mangoes- very very re

freshing and awesome
Some of the ot

her desserts available
Desserts at Hui Lau Shan aren't exactly cheap

,

with a cup of the mango juice easily costing around RM 10- RM 12 but their mangoes are really fresh and sweet and they are certainly innovative in coming up with so many varieties of mango based dessert.

And what is there not to love about fruit desserts especially after so much of sinful indulgence.
The good news for all mango lovers is that Hui Lau Shan is actually now available in Malaysia! Shortly after I came back from Hong Kong, I heard that they had opened their first branch in Malaysia in Penang and of late,

at

Johor Bahru City Square

!

I have yet to check out the Malaysia branches but I hope they maintain the same quality as their Hong Kong counterp

arts.
Hui Lau Shan Healthy Dessert,
58-60 Sai Yeung Choi Street,
Mongkok
Tel : +85- 2781 1626
Eating in Hong Kong is definitely a gastronomic pleasure with so much goodies to keep you happy and full all the time. There are really so much more of Hong Kong food world we didn't had time to explore and sample. My trip to Hong Kong would had definitely been incomplete if not for all these scrumptios and wonderful yummy food. And to think these food alone could shift my whole perspective of Hong Kong from the negative to the positive side of the balancing scale. Speak about the power of food! Of course, without the company of my other 2 extreme

ly

incredible travel partners, my trip to Hong Kong w

ould not be so fun and memorable either.
Well honestly, I certainly wouldn't mind re-visiting this glorious country of food on

ce again for another account of pure gastronomic experience. :)
PS : All above reviews are not advertorials or paid reviews. They are based on yours truly personal point of view only. Hence, yours truly is not responsible for any discrepancy in taste or opinion. :)