It's almost approaching the end of Boxing Day but still not too late to greet all my beloved ones out here a very happy Boxing Day and Merry Christmas! :) Christmas this year had been good for me and I hope it had been the same for all of you out there. Last year, I was busy delivering Christmas babies but this year, I managed to get off from work and enjoyed a pretty long Christmas holiday in fact, which mainly constituted of some traveling and a lot of gluttoning. Seriously, tis the season to be fatty!

I was up in KL over the weekend attending one of my medical specialist wedding. And since I was up in KL, I took the opportunity to meet up with some of my darlings in KL and to eat some of my favourite American food as well. Unfortunately though, the shopaholic in me didn't get to do as much shopping as I had like to. :(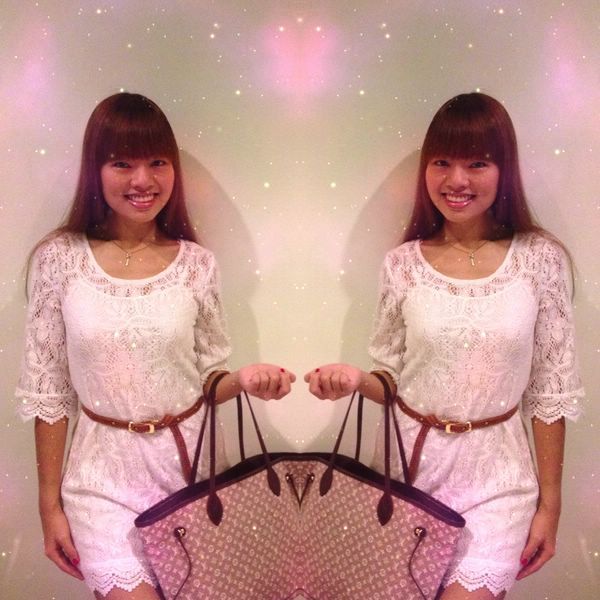 Outfit of the day- Dress from H & M, belt from Bangkok and ba

g from Louis Vuitton
Good old Chil

i's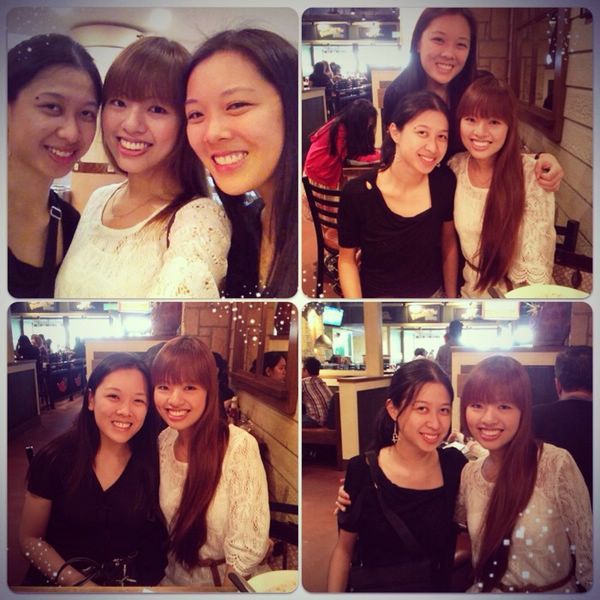 U

ni mates.

It's been

more than a year now since we last saw each other and it was great catching up with them again ♥
I'm very much a shrimpy addict and I am madly in love with the shrimpy meals at Bubba Gump. ♥ Bubba Gump,

why you no come to JB? *hmph*
Wedding dinner look - Dress and clutch from Dorothy Perkins, necklace from Forever 21 and

earrings from Forever New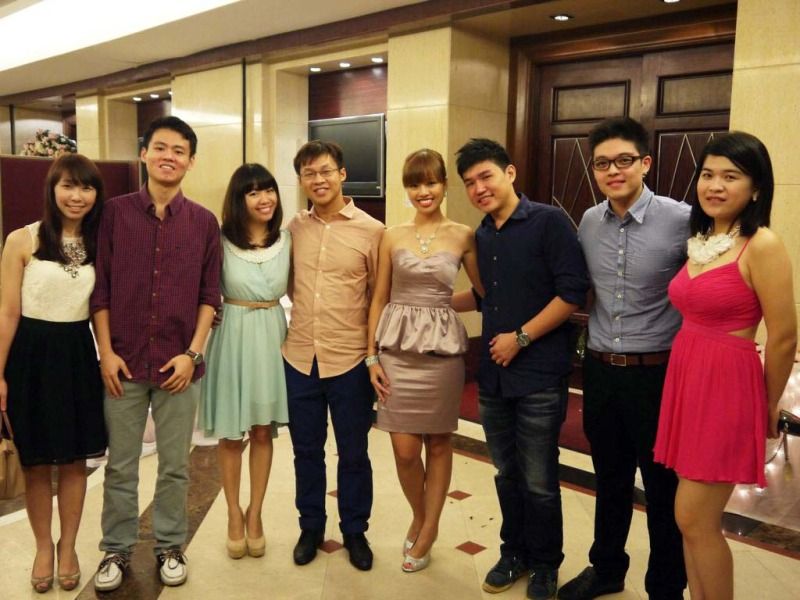 The awesome ga

ng at the wedding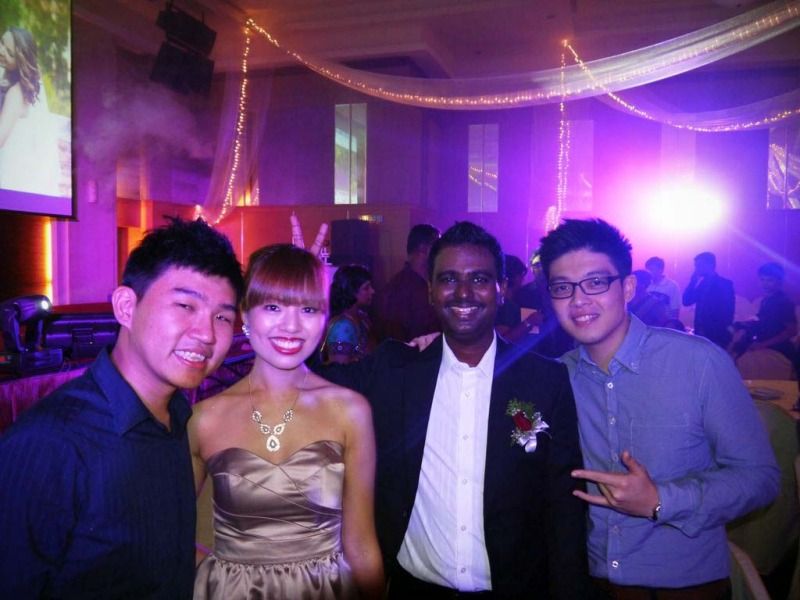 With the very groom himsel

f
And then on Christmas

eve,

I was in Singapore.

Thankfully, it was smooth traffic across the causeway so we didn't had to waste too much time being stuck in the jam.

W

e went over to the Marina Bay Sands for dinner and after browsing through the restaurants there, we decided to go French again this year, hence landing ourselves at the DB Bistro Moderne Singapore, which offers an exciting mix of traditional French bistro cooking with comtemporary American flavors. While the price is slightly on the higher side, the good food and impeccable service makes dining there a very pleasant experience. The only possible unpleasantness will be that walk in customers for the night will have to sit almost elbow to elbow with each other, thus a severe lack of privacy imho

.
Onion soup - classic onion and beef consomme

with

a laye

r of melting cheese above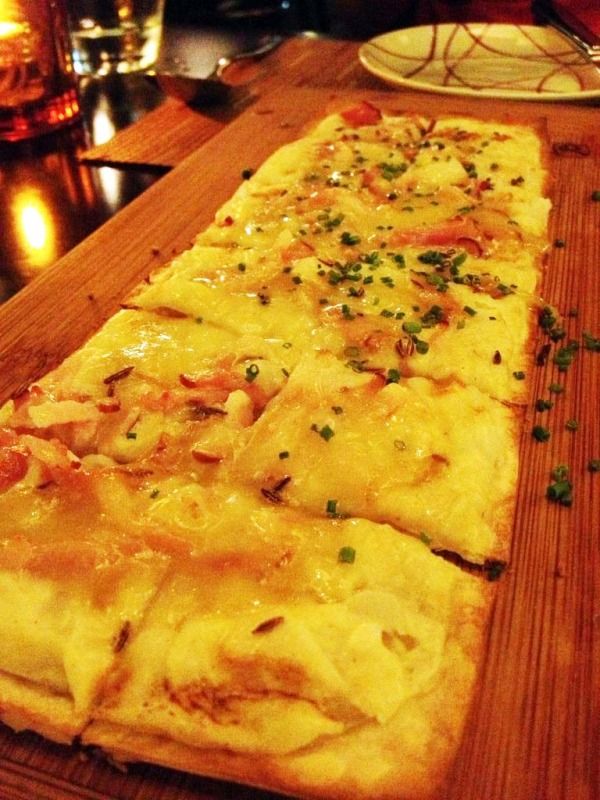 The munster- Alsatian flat bread with fromage bla

nc, onion and wild mushrooms
HT's duck confit. The duck is crispy on the outside and juicy and

tender on the inside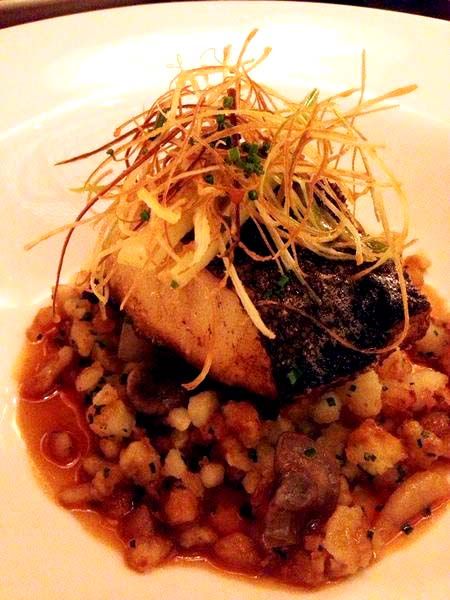 My fat piece of roasted Brittany cod with crushed baby potatoes, baby leeks, girolle mushrooms and gar

lic chicken jus
♥
Desserts time- Mont blanc macaron from Au Chocolat. The macaron is so huge

it is the size of my palm
Praline chocolate mousse from Au Ch

ocolat- sinful yummyness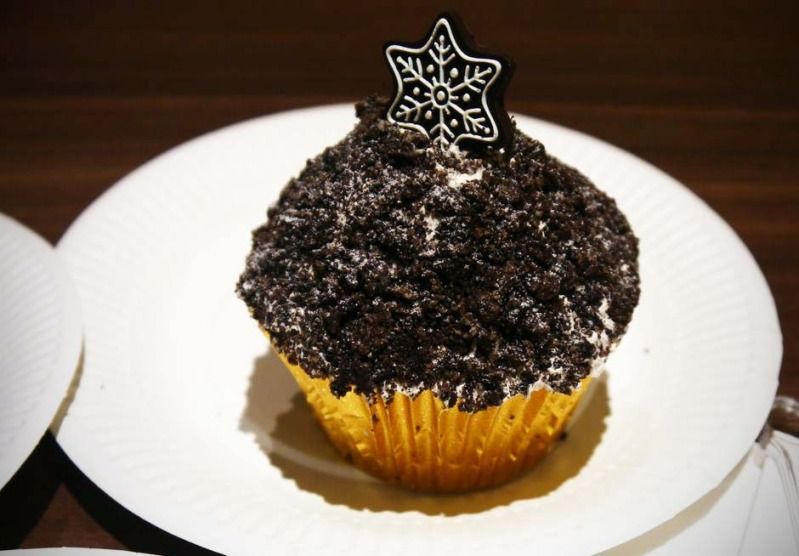 Christmas cupcake- the cupcake though was just so-so to me. It has

too much cream to my liking
Happy desserts for happy t

ime @ Au Chocolat
From Marina Bay Sands, we then head down to Orchard Road onl

y

to find probably a

thousand more

people gathered with foam canisters in hand all along the street awaiting to usher in Christmas together. For the most part, it was just soaking in the vibe and

people watch.
Ho Ho Ho! Merry Christma

s :)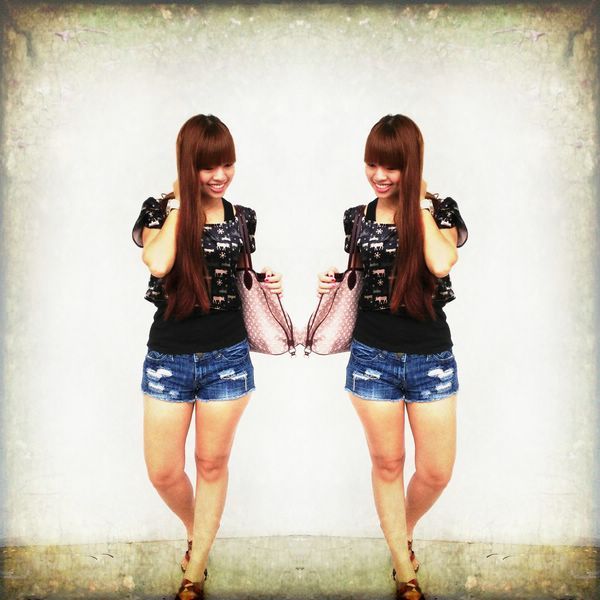 Reinde

er crop top for Christmas
On Christmas day itself, it was some good quality time spent together with the fam doing a short road trip to Muar town,which is about 2 hours away from JB. It was a pure gastronomic road trip, hence we head straight to the popular Glutton Street (Jln Hj Abu) in Muar to dig into some of their most famous local dish

es.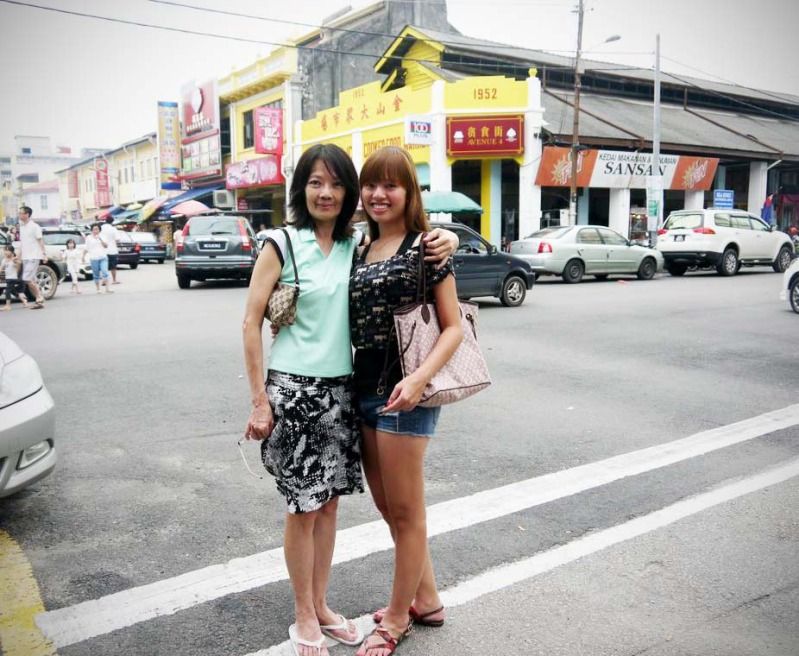 The Glutton Street has been around since 1952 and that's more than half

a

century

old already
Brace yourselves for gluttony

here
The no.1 must eat in Muar- the muar otak otak. Fresh, thick and less spicy, the Muar otak otak comes in either elongated forms like this or square big pieces. And aside from the usual fish fillet, they have a whole other variety of prawns, crabs

and cuttlefish otak
Some other notable food around Glutton street are like their pork satay which is really good, wan tan noodle, oyster omelette and curry n

oodle
Cuttlefish

and

kang kung with peanut sauce gravy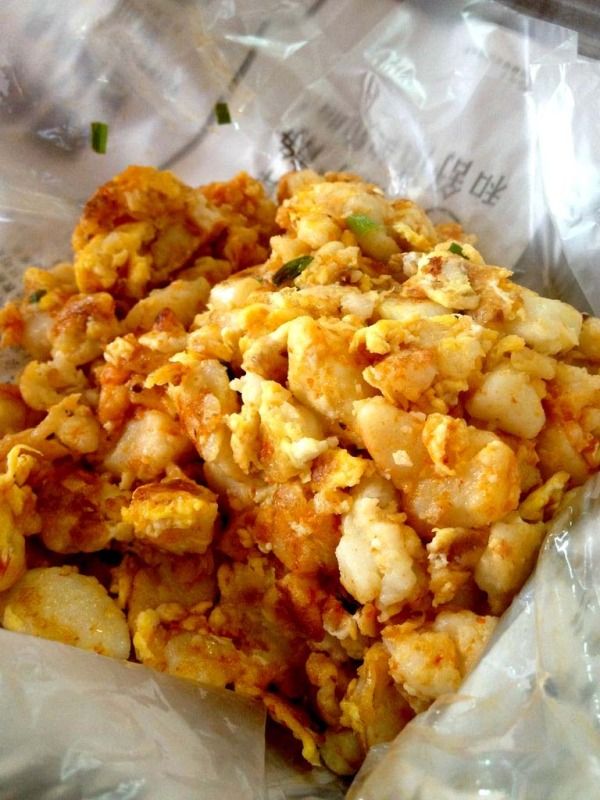 Fried radish cake that tasted medi

ocre only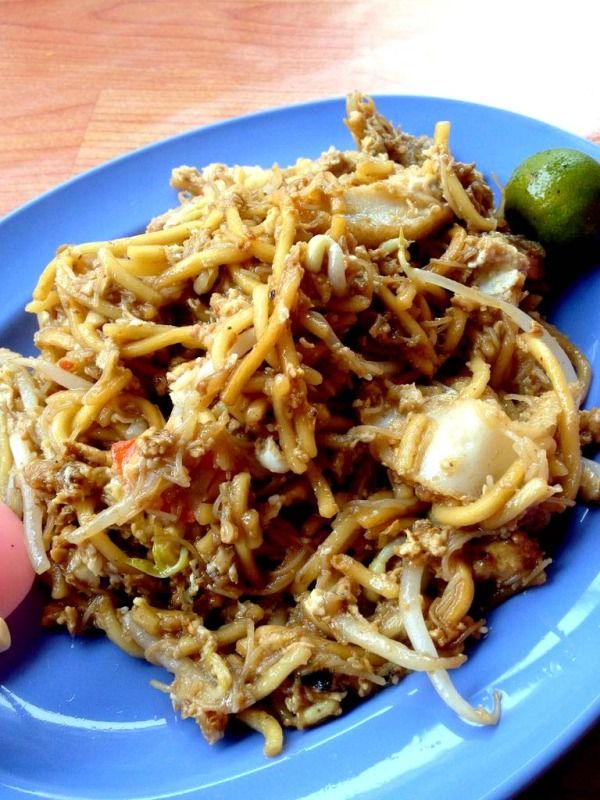 Fried prawn noodle that is

not too bad as well
There are actually many many more food around the street that looked really tempting but we had had enough and decided to give those other food a miss. But

c

ertainly, that would mean going back for more, especially for those authentic juicy otak

.
It was simply good to just have

a few days break, away from work and f

rom crying babies

. Besides, it was excellent being able to

spent some qua

lity

time with all my loved ones

.

Now

that Christmas is over,

perhaps it's time to shed off some of those calories gained over the long weekend

before the New Year comes.

Yes, just 5 days more before we all can proudly say we survived

2012 and all it's predicted apocalypse!

:)
Unwrapping my

Christmas gift this year.

Tis' the season to smell good too :)
Till then, be good and do enjoy the rest of 2012!

♥ :)