Happy new year dearies! Hope the new year had been treating everyone of you out there well so far. My first post of 2013 and coincidentally to the Chinese, it's a beautiful date today; 1314 ( direct translation for forever and ever).

To wrap up year 2012 and to welcome in year 2013, we decided to go Italian on new year's eve and enjoy ourselves over a good dinner. And this time, our restaurant of choice was Gianni's Trattoria, one of another JB's popular Italian restaurant.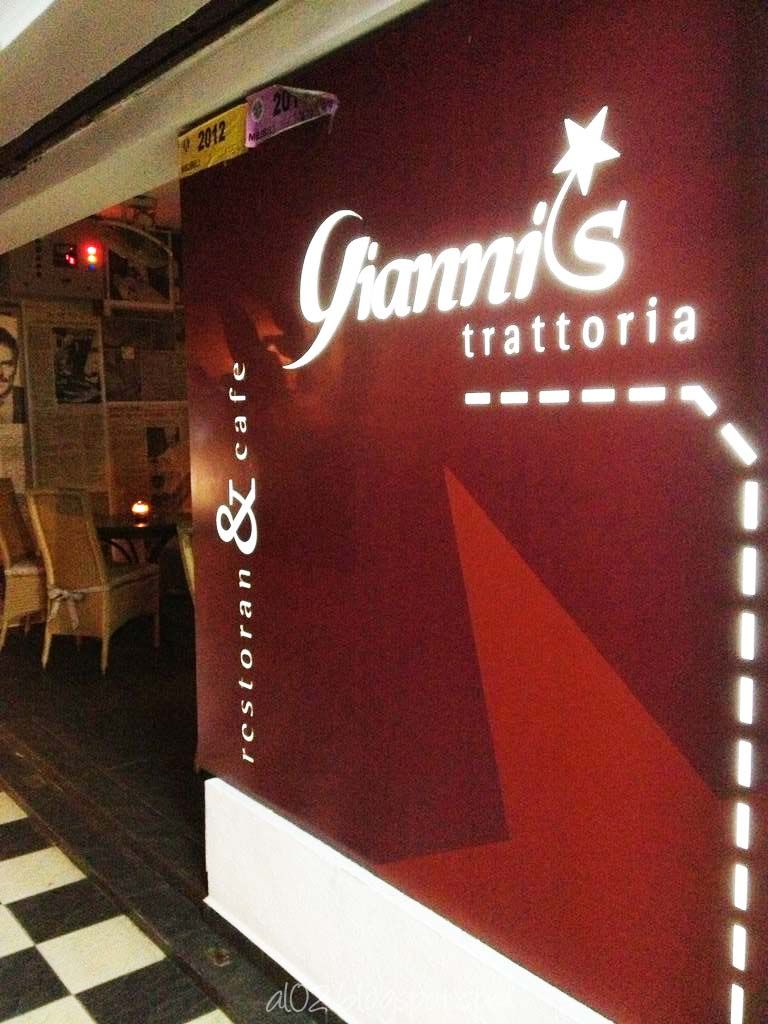 Located along Jln Serampang in Taman Pelangi, the exterior does not look much but I really like the cosy warm lights and the romantic interior. Service was pretty decent and perhaps it's because it was also New Year's eve, the main courses did took a little while to come.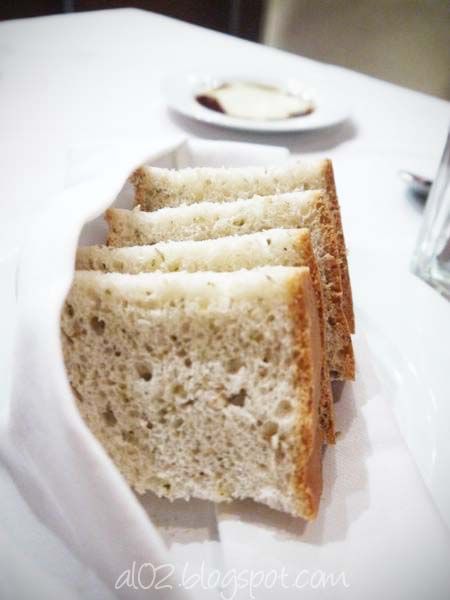 Fresh, soft bread to go with virgin olive oil and vinegar to start the meal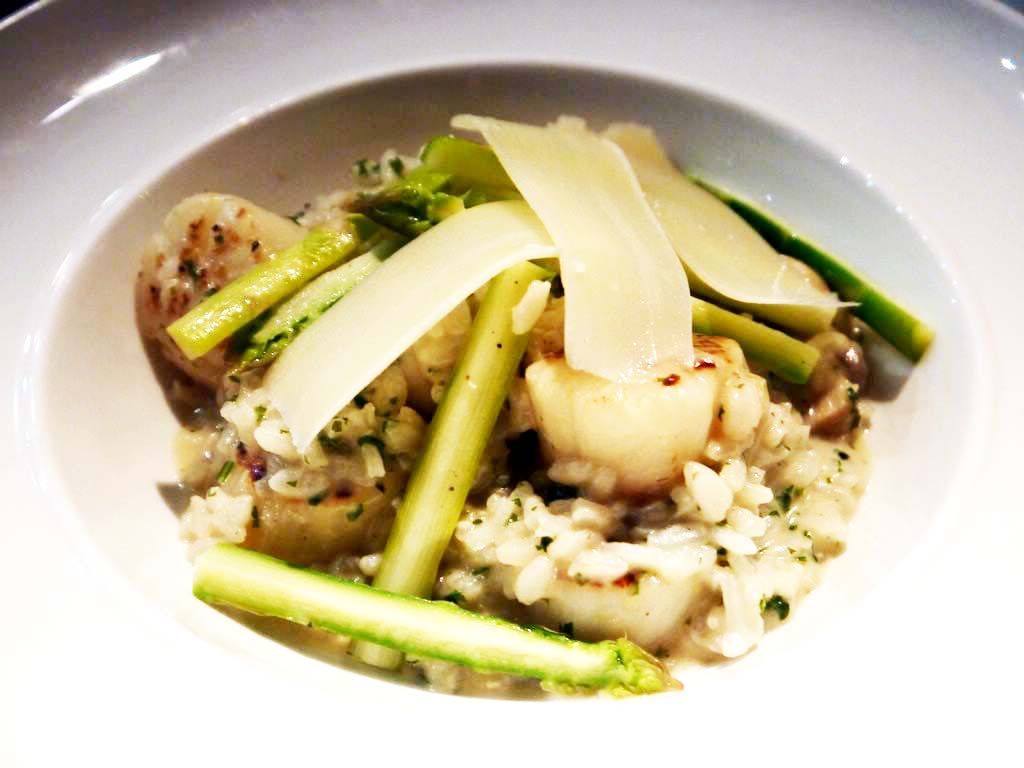 I was craving for risotto hence decided to go for their risotto with quite a good number of plump, juicy US scallops and asparagus. While their scallops was done nicely and the risotto quite creamy and oozy, I also find them a wee bit too thick
Fresh, thin sliced oven baked pizza. We went for the seafood pizza. I was kinda disappointed with their toppings though. I find the portion too stingy and the pizza too dry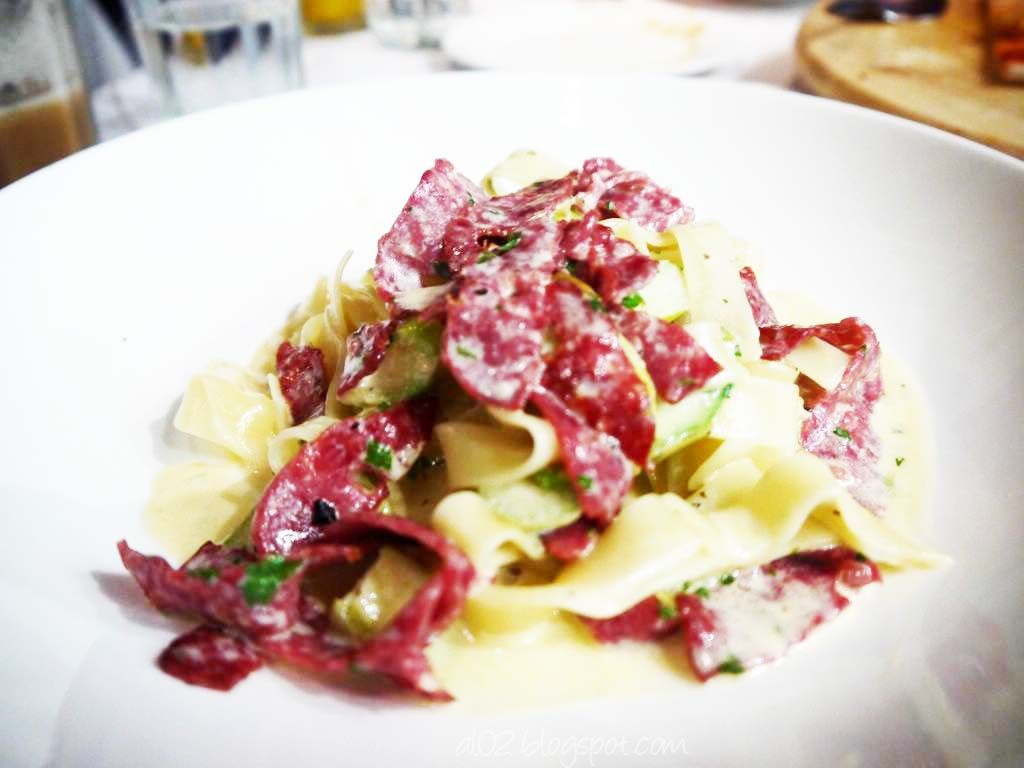 The beef bacon egg yolks carbonara with parmesan cheese that was really really cheesy. Definitely perfect for all cheese lovers
And to all non beef takers, you can also choose to swap those beef bacon with thick chunky chicken slices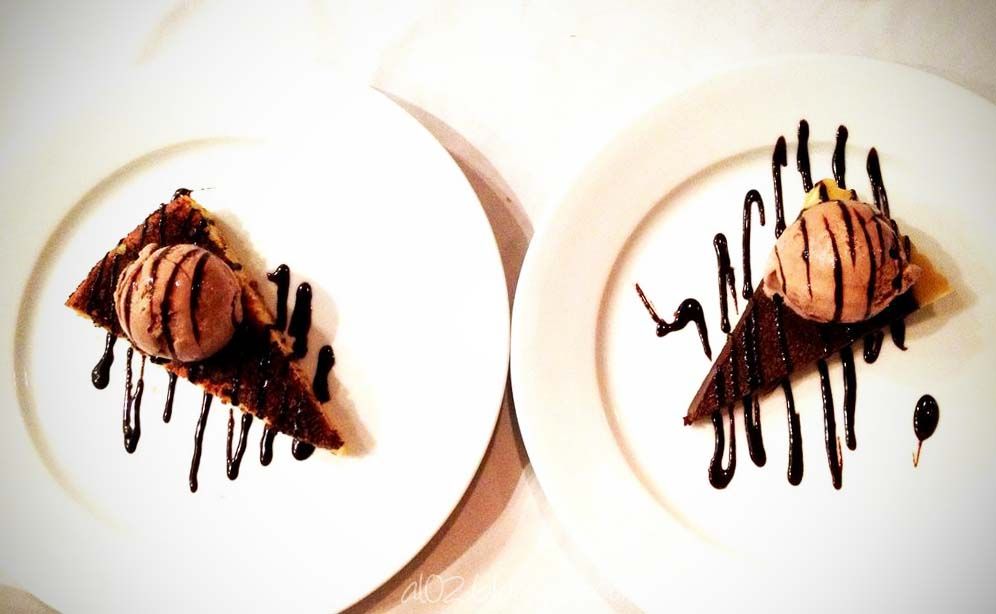 Mouth watering chocolate tarts and hazelnut cheesecake with chocolate ice creams to end the day
Overall, although their prices are little on the higher end, but their large portion and decent food make up for it. I woudn't say they are extremely delish but definitely good enough especially to satisfy cheese lovers like me. I rate them a jolly 7/10! And of course, we all had a good time reminiscing our year 2012 over dinner. :)
Gianni's Trattoria,
110, Jln Serampang,
Taman Pelangi
80400 Johor Bahru
Johor
Tel : 07- 331 2230
And on New Year's day, me went with my mum and sis to Legoland again (click to read previous Legoland Malaysia post here). Mum had yet to go there, so I make use of the off day I had on new year's day to bring her there. And much to our surprise, the crowd was actually very much bearable. Most of the rides only required a 10 minutes or so waiting time as compared to the first time I went where we need to queue like 45-60 minutes for all popular rides. I even went up the observation tower this time round because there was no queue and the 360' view was certainly awesome from the observation tower. And I'm really glad to see Lego mascots appearances at Legoland. I wonder if it's only because it was the first of January but I certainly do hope the mascots be making constant appearances around Legoland as it was really a nice and lively touch to the whole theme park. But in my two cents worth, I do think they need a more systematic way of handling people who are interested in taking pictures with the mascots such as a proper waiting line.
Hello, Lego brick!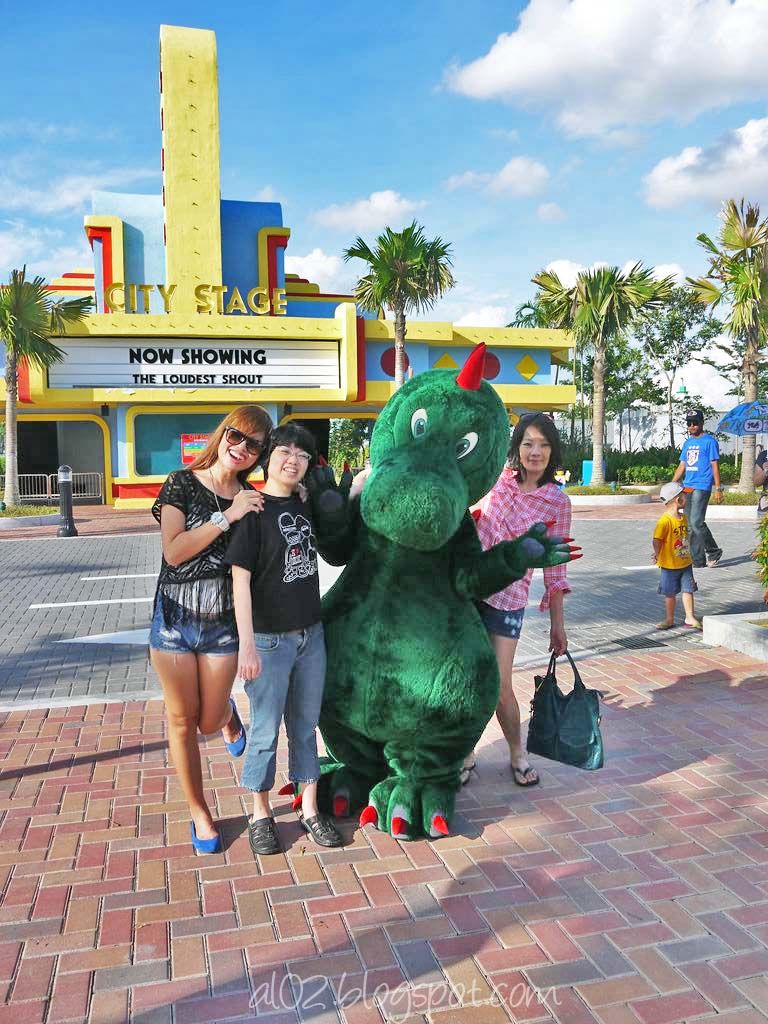 Mr Dino of Legoland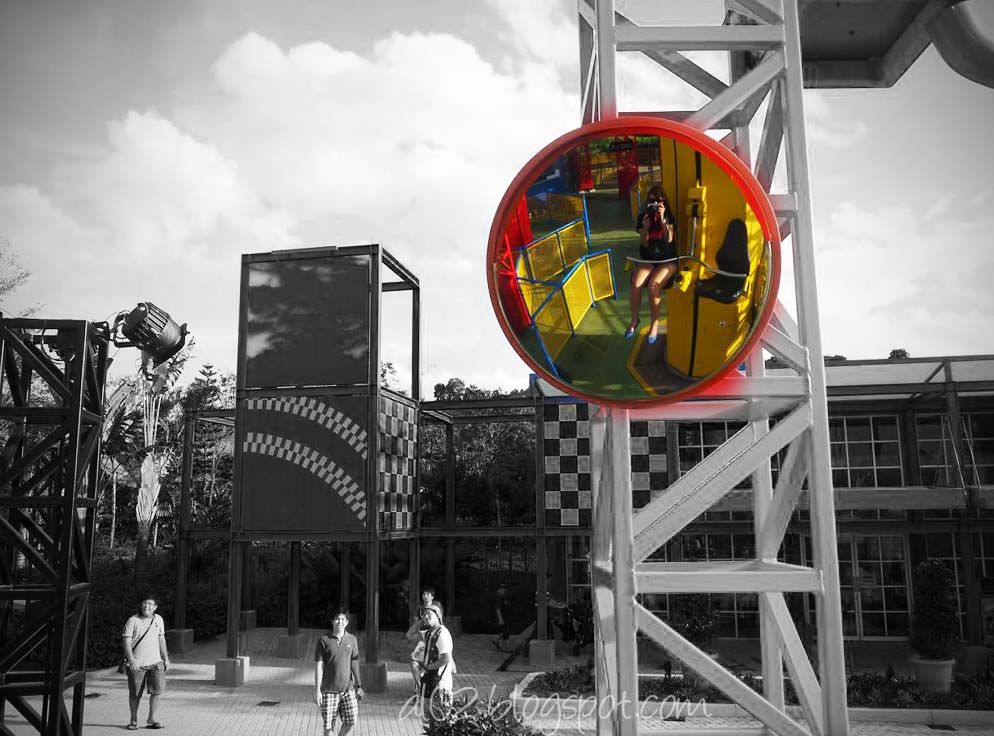 A reflection of your past to bring a change for a better tomorrow
The longest ride we had to wait for the day was the Boating School ride which despite the not so massive crowd still took 30 minutes of waiting time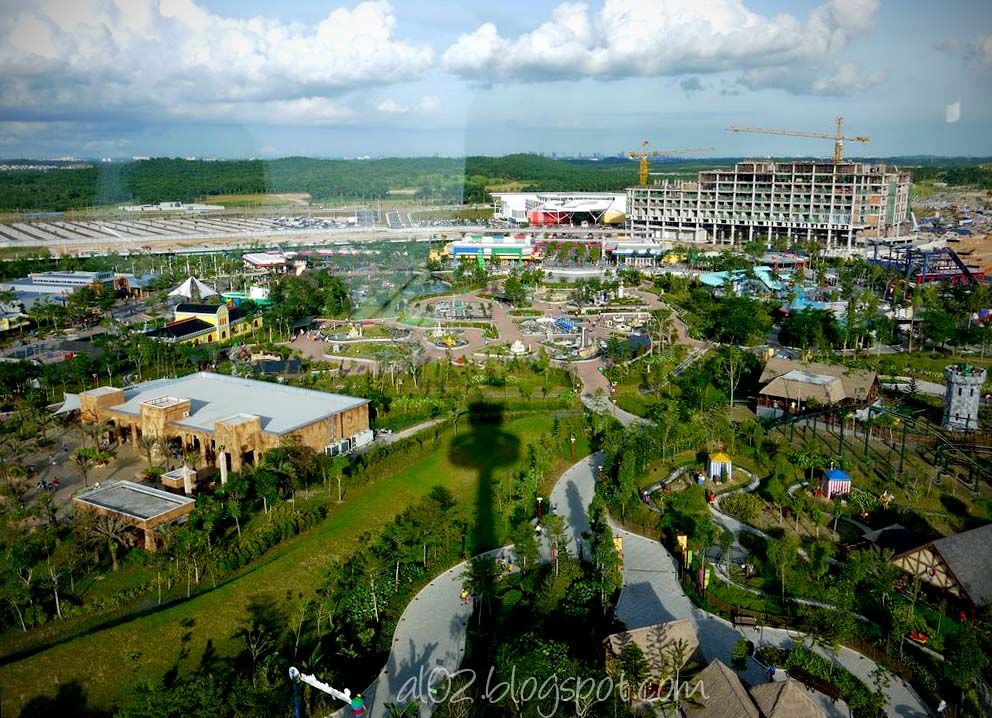 My favourite view from the observation tower
Two days prior to end of year 2012, I also attended my last wedding of the year. There had been a lot of weddings to attend in the past two years and this wedding was one massive, beautiful one giving me a chance to meet up with a lot of my ex St John acquaintances. Congrats once again to the lovely couple and for bringing so many of us St John members together. :)
It was awesome meeting with one of my most respected officer of all time. His dedications will always be remembered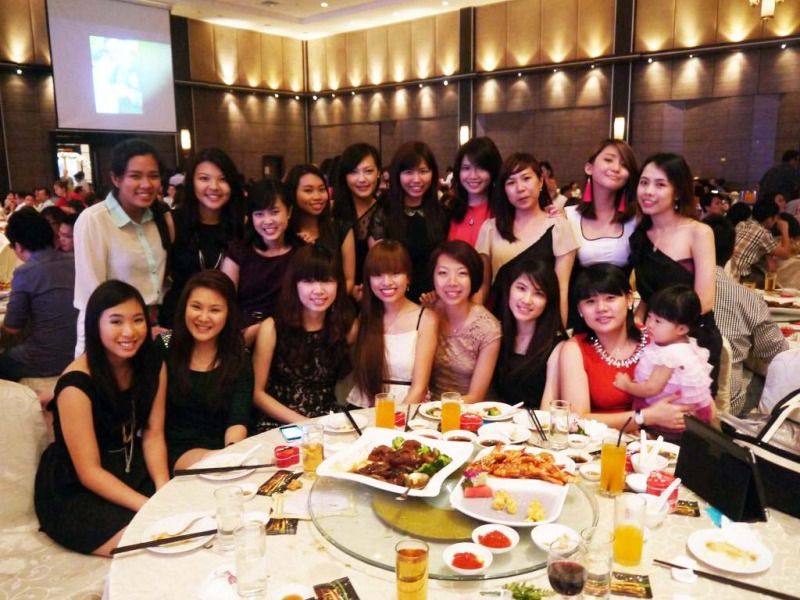 6 generations of Convent St John competition team babes. It was really great meeting all of these juniors
With the lovely couple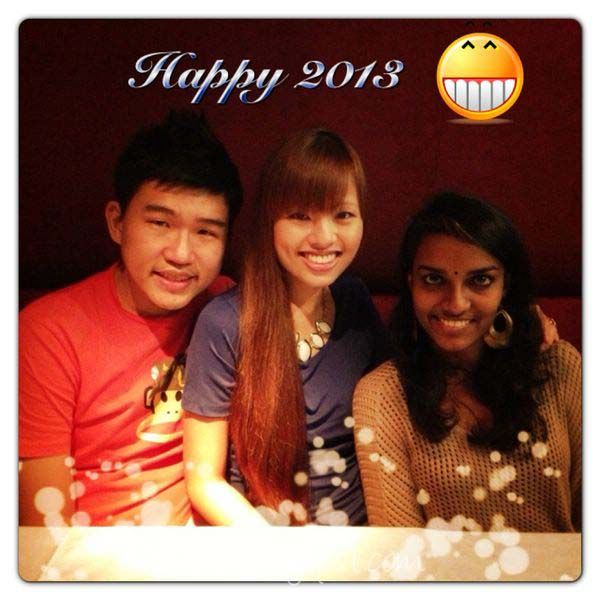 Once again, Happy 2013 :)

Year 2012 had been an extremely thrilling one for me. From delivering babies to performing appendicectomies to obtaining my diving licence to eating some of the best dim sum in the world, it surely had color my life much. None the less, I'm equally excited about year 2013 as it will be another major year which will bring me to the next level of my life. I definitely hope that whatever it is, it will be an equally good year and a year for me to stay fitter and healthier than the previous one. Time to practice what I always preached. And hopefully more traveling and diving outside of work. hehe. Well, enough about me, I hope year 2013 will kick in abundant of joy, wealth and of course better health for everyone as well. Till my next update, have a good and happy week. :)