Malaysians, generally are a bunch of buffet-lovers. We love to be spoil for choices at buffets but most importantly we love the fact that we can eat all we want (after paying a certain amount of money). Buffets are also perfect opportunities to catch up with friends or family over long conversations as we usually spend a long time over buffets. Hence, when we heard that Renaissance had opened it's door in Johor Bahru last April joining in the list of 5 star hotels, me and some of my friends back from uni decided to make it a date to catch up over buffet lunch at Cafe BLD located in the hotel.

Cafe BLD is an international dining restaurants offering all day international buffets from breakfast to lunch to dinner. The cafe was practically empty save for another one or two tables when we were there at 12.30 pm. Pretty empty for a Saturday at lunch time, but certainly perfect I thought as we could have plenty for ourselves :) The cafe is warm and spacious and at the end of my walk around the cafe before heading for my first course, I was already salivating from all those tempting delectable. There are a whole range of cuisine to choose from; from our common Chinese, Malay and Indian local goodies to more international goodies such as the Japanese and Western selection. Of course, the salad bar and the dessert section was especially inviting with the dessert section having their own ABC (ice kacang) and candy floss corner. With so many international buffets around these days, little things like having a candy floss corner where patrons can have fun making their own candy floss makes it a distinguishing feature from the others.


DIY your own salad
More ingredients and options to add to your salad
Pre-mix salad for the lazy ones who doesn't like to make their own salad. I seriously thought the pre-mix prawn salad was quite good
Cheese and nuts
Cold cuts
Fresh seafood bar. Although the prawns were really fresh and good, the same can't be said for the soft shell crab. Soft shell crabs were spoilers; too mushy and not fresh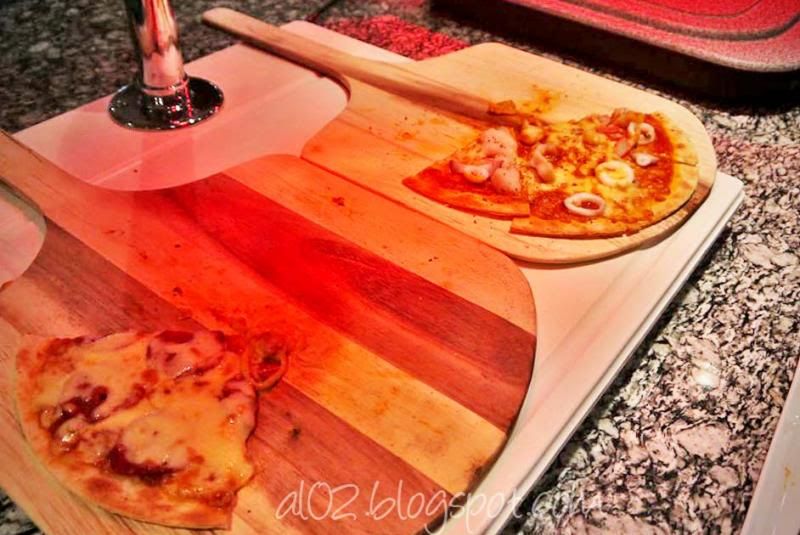 Pizzas that were quite good, snatched up like hot cakes
Sushi corner. Honestly, I love their sushis the most. Their sushis especially the unagi were actually good and the salmon sashimi were pretty fresh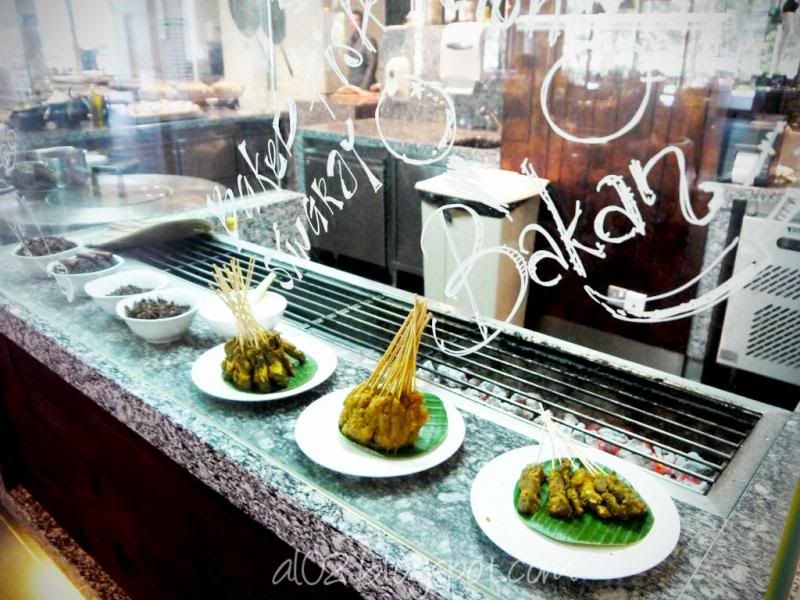 Satay corner
Spicy grilled food from the Indian corner
Live cooking stations that whipped up hot piping noodles
Dim sum
We went for several rounds and among some of our gluttony that day- the dim sum available. The bbq chicken pao tasted much better than the rest which were just mediocre. The har gao (prawn dumpling) was really dry though and the dumpling skin too thick
These grilled fishes and squids cooked via Indian style was another favourite of the day. A bit too cold and salty but decently yummy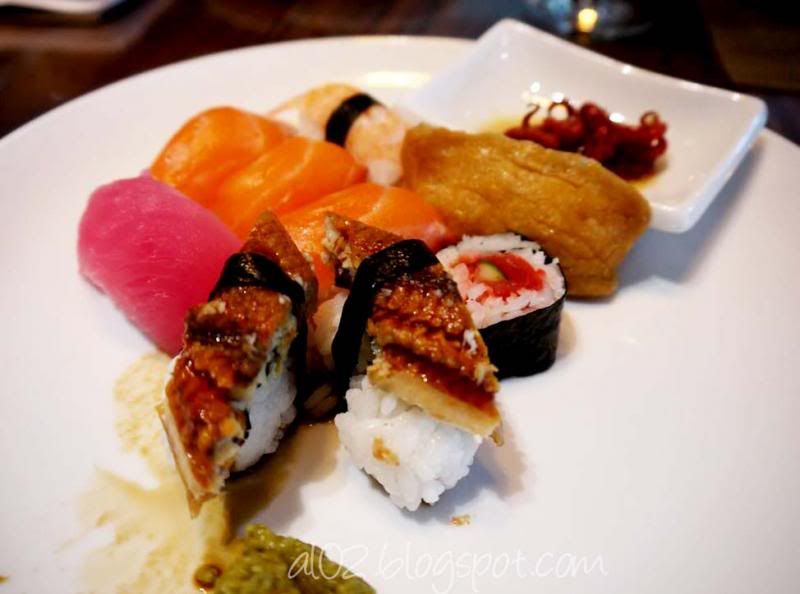 My favourite of the day
More!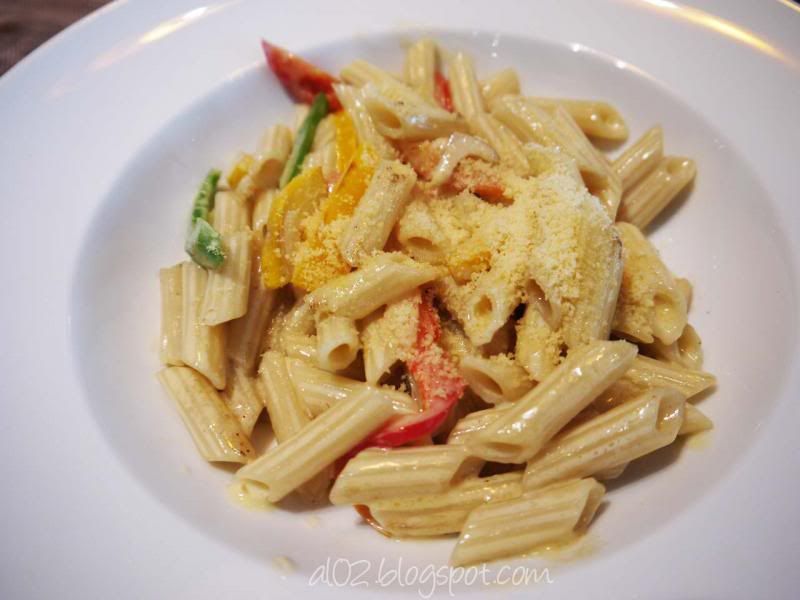 Spaghettis and carbonaras are also available for order. This carbonara penne was really creamy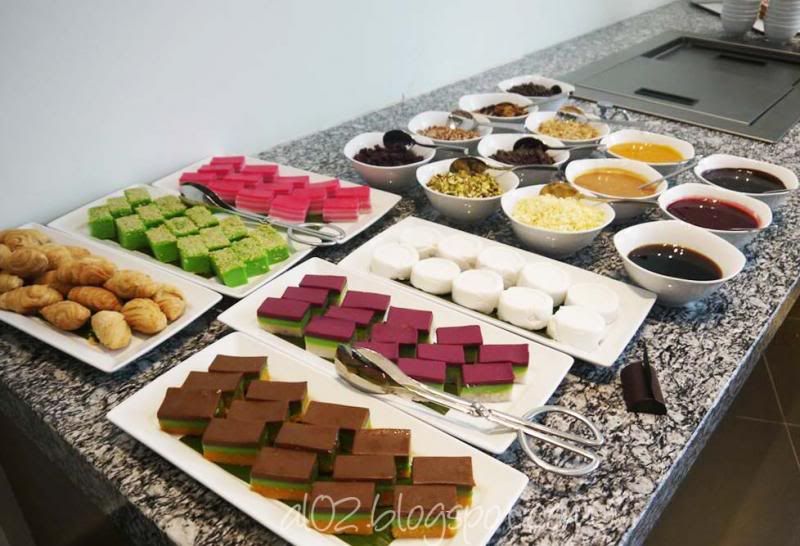 Local Malay kuih at the dessert corner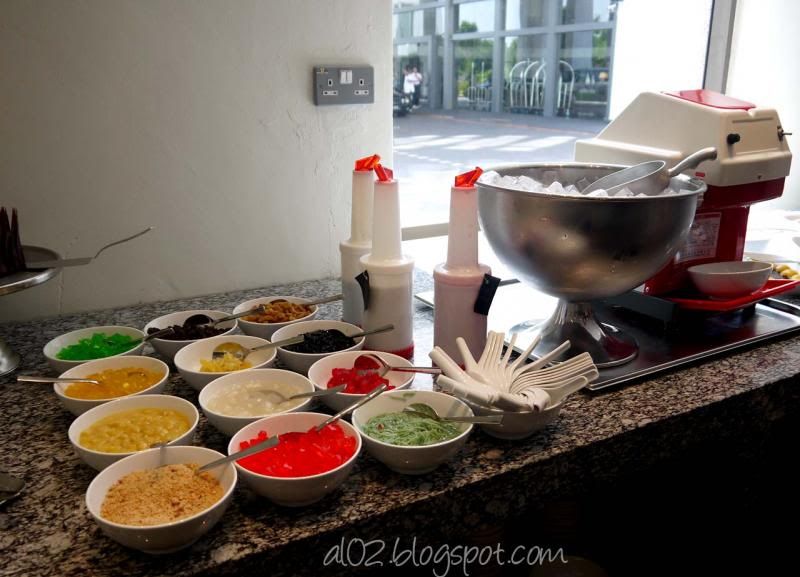 DIY ice kacang corner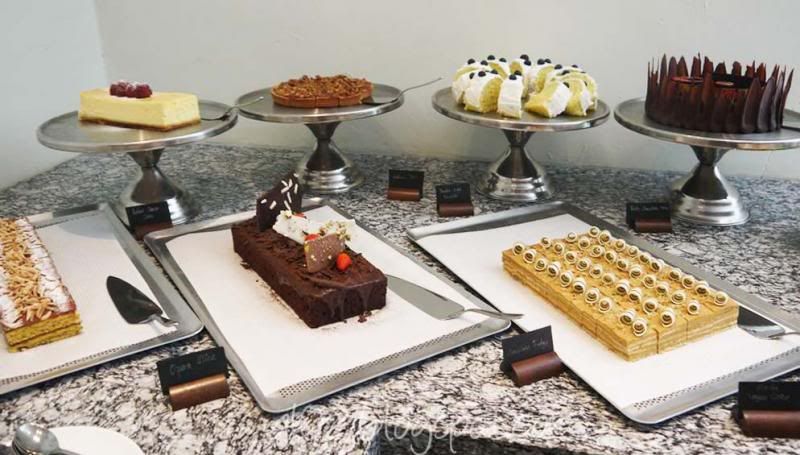 Cakes! Honestly, most of their cakes are pretty good too
This cheesecake is my favourite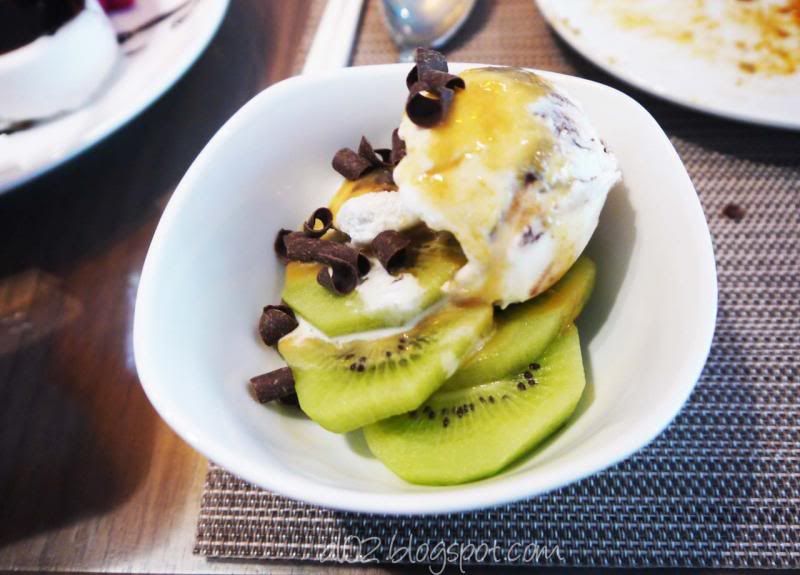 Ice cream with fruits
The interior of the cafe
Us, the buffet gluttons :)
As a whole, we were really pleased with our buffet lunch at Cafe BLD. Priced at RM 65 per person, we thought it was pretty worth it. Choices of food weren't super extensive but yet it will still need 4 stomach to try everything available and surely sufficient to take our palate on a whimsical taste ride. It's a little disappointing though their soft shell crabs were not fresh and they didn't have oysters (although me not a fan) in their buffet selection. Although I am always skeptical towards hotel buffets (always find them overrated and overprice with substandard food most of the time), I thought Cafe BLD was pretty good and satisfying overall. I'm certainly happy to have another good option around town for buffets. Perhaps, this Father's Day, we JB-rians can bring our dad's there for a treat. :)
Cafe BLD,
Renaissance Hotel Johor Bahru,
2, Jalan Permas 11,
Bandar Baru Permas Jaya,
81750 Masai, Johor Bahru
Tel : 07-381 3333
PS : This is not an advertorial or paid review. All opinions are based on yours truly POV only, hence any discrepancy in taste or opinion is very much regretted. :)