" A day at the beach restores the soul- Anonymous "

And I couldn't agree more. Those blue sky, soft sand, crashing sound of waves and crystal clear water that stretch endlessly into the horizon never fail to take any woes and stress away. Hence, over the recent (ok maybe not-so-recent-after-all) Labour day weekend, me and my girlfriends decided to escape from the concrete jungle and take a short 3 days 2 nights break over at Besar Island (aka Pulau Besar, formerly known as Pulau Babi Besar).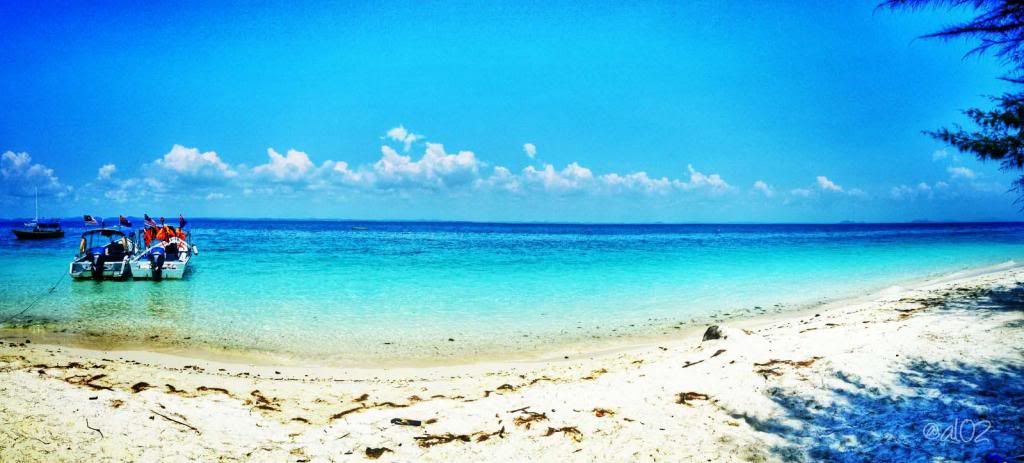 I'll never grow tired of this type of view
Besar Island is an island off the east coast of Johor and together with Rawa and Sibu Island is a very popular island getaway destination especially for us Johoreans and Singaporeans. The island is accessible by boat and it takes about 30 minutes to reach there from Mersing jetty. It's really easy and convenient to drive to Mersing, as it is only a 2 hours plus drive from Johor Bahru and there are adequate signboards along the way. However, a word of caution though, from Kota Tinggi onwards, there is no petrol station or shops until you actually reach Mersing town, so you might want to consider relieving yourself first as it is a one hour plus drive along that stretch.
There are only 3 private resorts on Besar Island, so that explains why the island is still so well-preserved and serene. Besar Island was also one of the film location for 'Expedition Robinson', a Swedish reality tv show that is similar to Survivor for a number of years back in the early 2000 era. We stayed at Aseania Beach Resort, which has very pretty and rustic wooden 'kampung' style chalets. Each chalet can easily fit up to 4-5 person if you ask me but Aseania only allow 2 (maximum 3) person in a room.
Our cosy room! Spacious, comfy and clean :)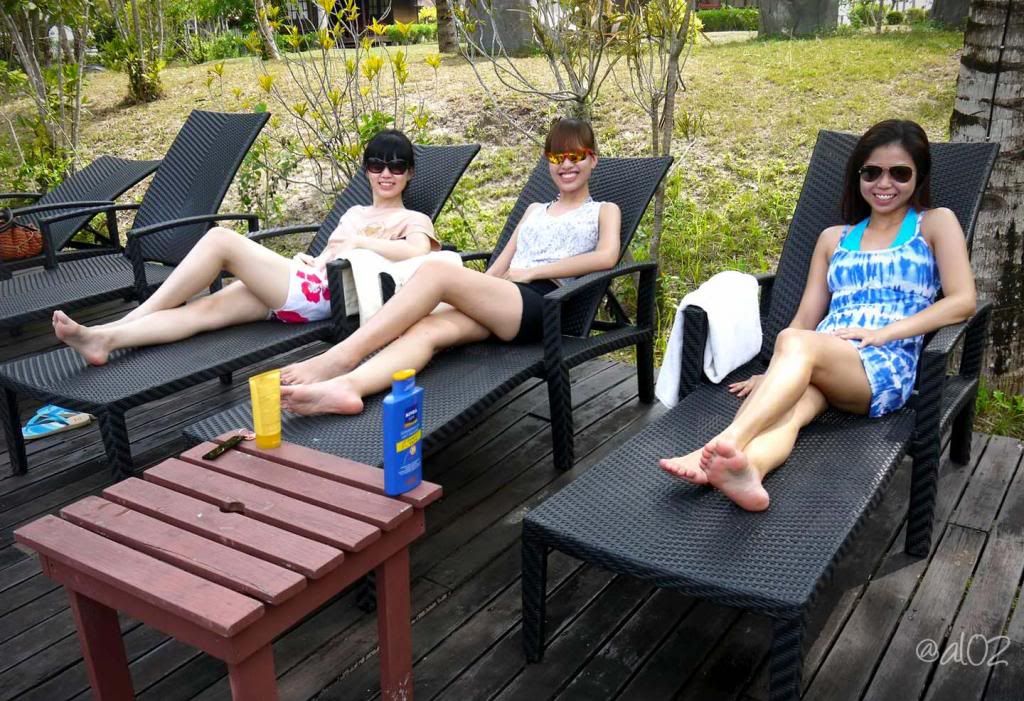 Before hitting the beach, we decided to hang out at the pool in front of our room first because the pool looks way too inviting
Pool time ♥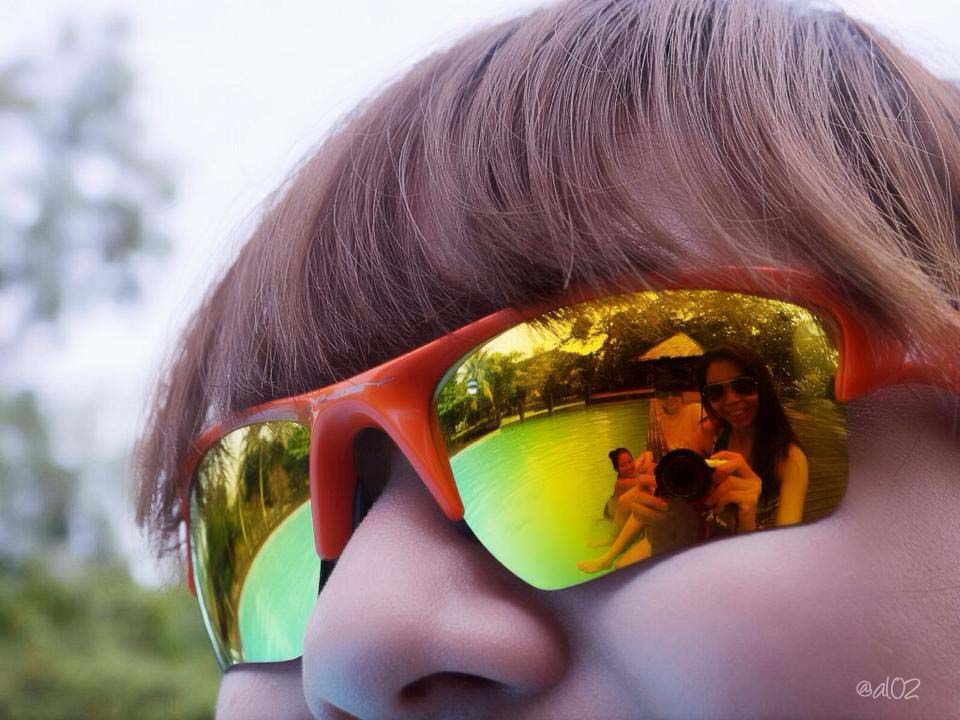 My girls
Besar Island is not exactly a very big island despite it's name (but the size is not the reason of how it got it's name anyways). None the less, it surely is gorgeous and very less crowded which makes it an ideal place to just relax and enjoy some good time with the sun, sea, sand and friends. Aseania do not have diving (aiks!) but they do have snorkeling for those who are interested. Otherwise, you can be like us, spending most of our time simply lazing by the beach, swimming, soaking up the beautiful surrounding and doing what we girls do best (#selfies and #wefies). *wink*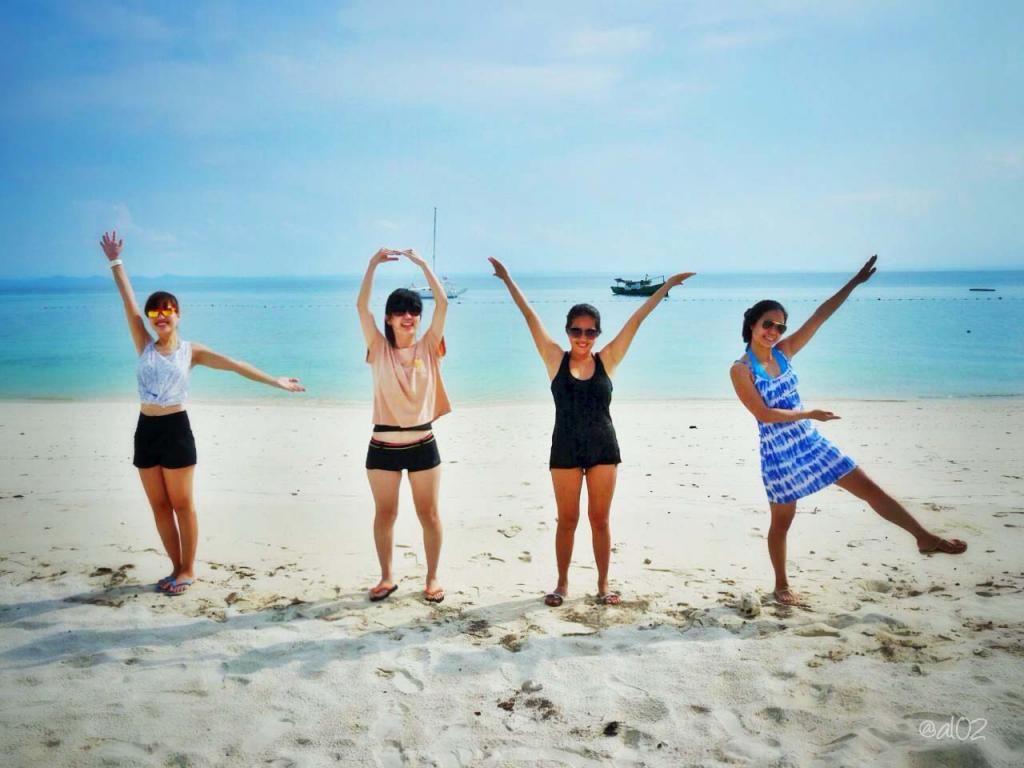 Love makes the world a better place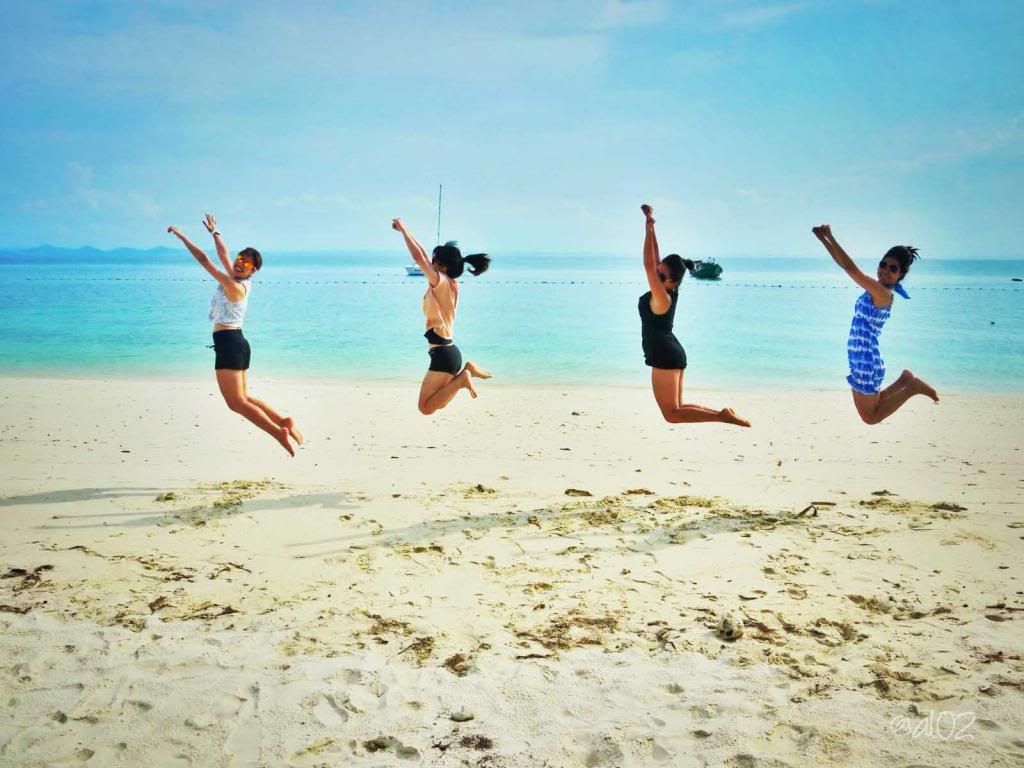 Jump for joy, jump for freedom, jump for friendship
Good friends are like stars, you don't always see them but you know they are always there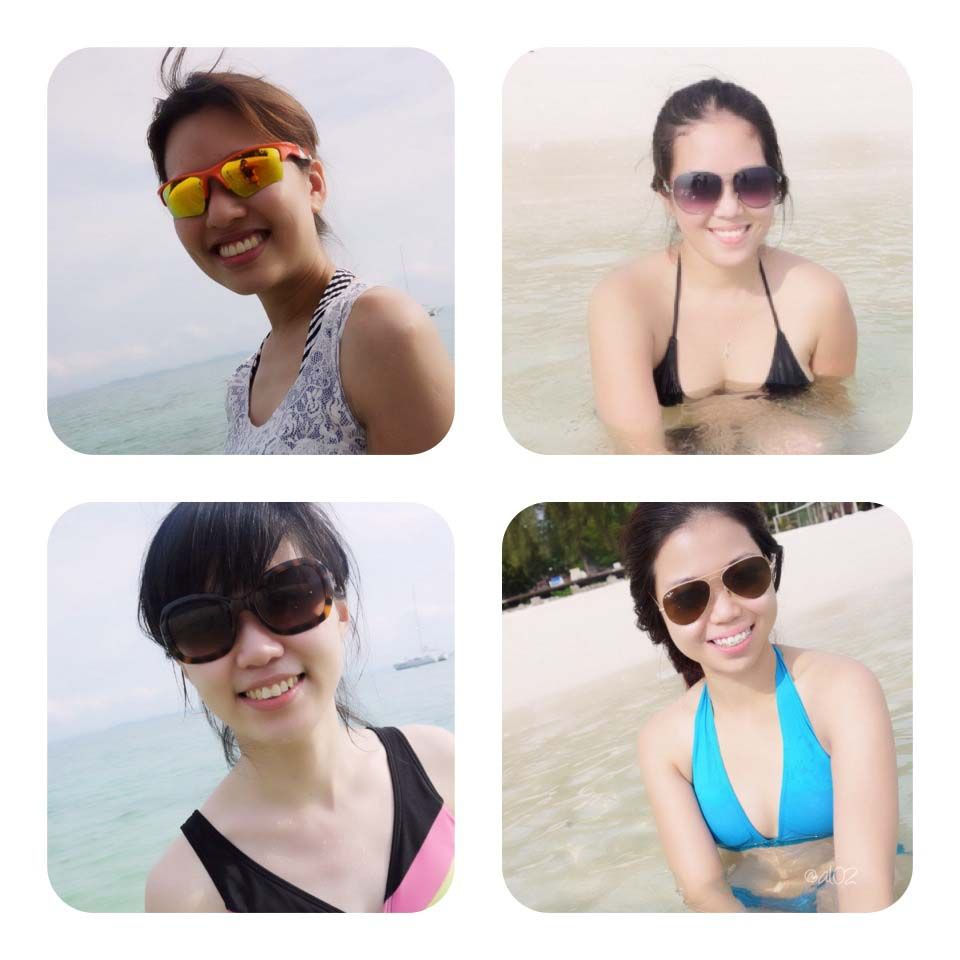 My lovely babes- crazy, funny and hot ♥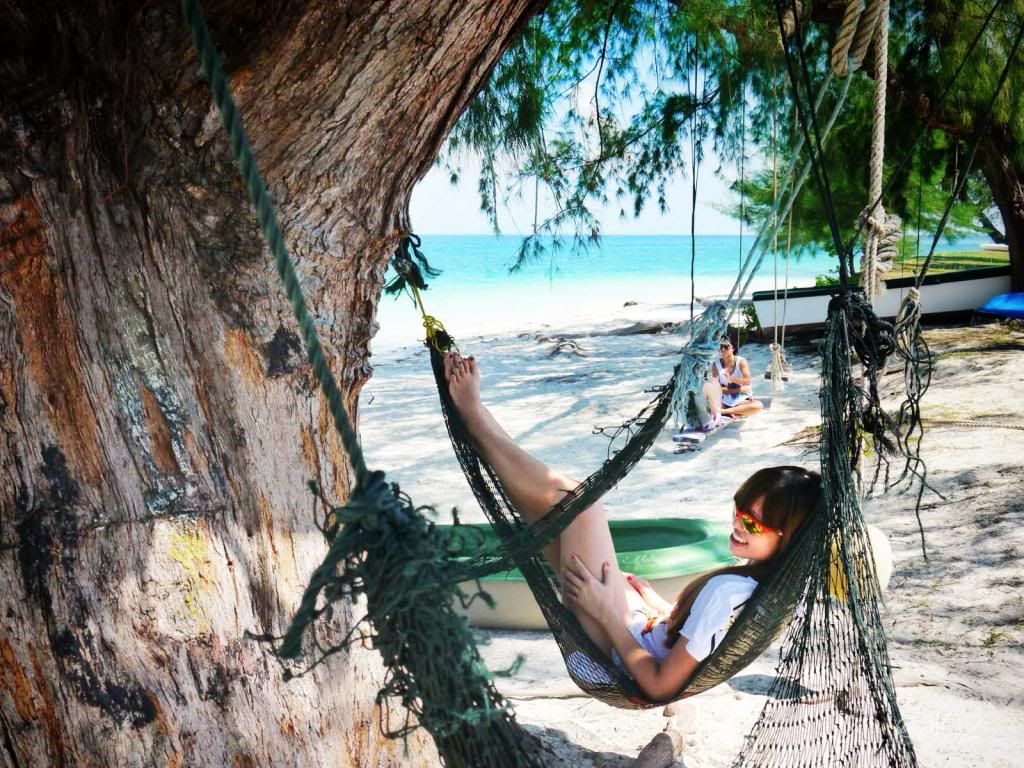 My utmost fav spot on the beach is this hammock as I swing to the sound of the gentle crashing waves while having the majestic sun, gorgeous blue sea and powdery white sand as my view
No better way to relax
Swings that brings back sweet childhood memories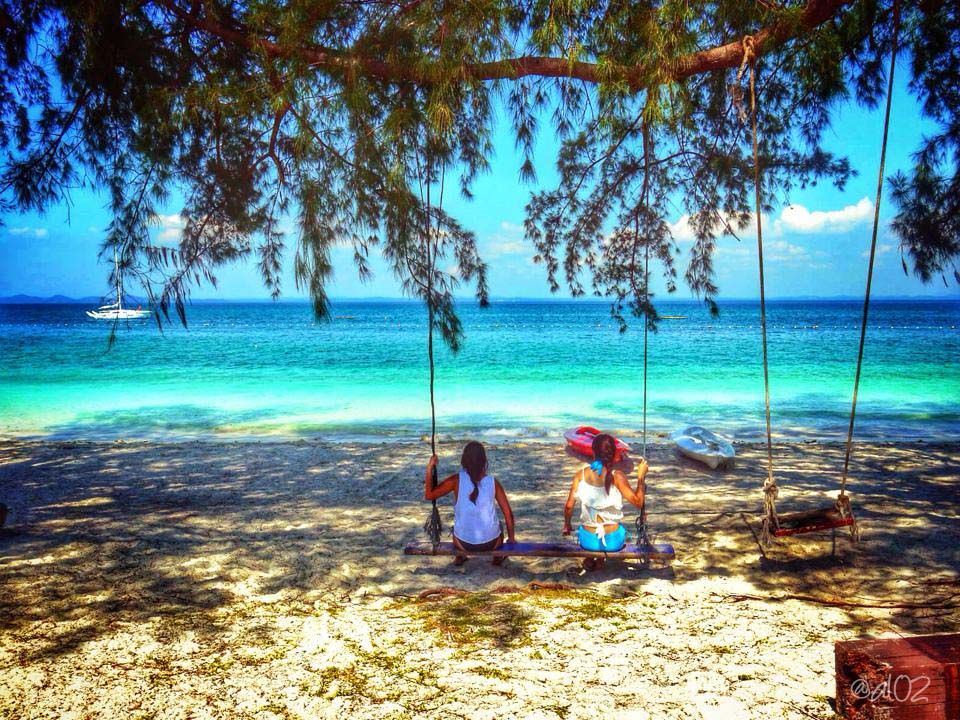 Tranquility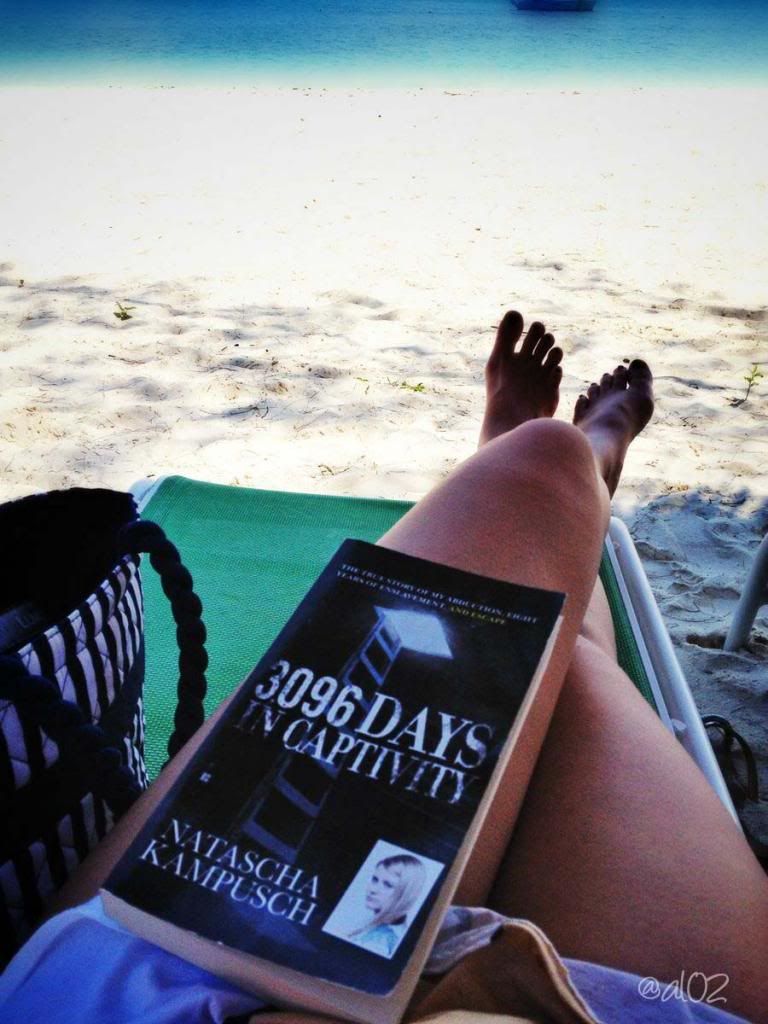 One of my fav past time by the beach is having a good read. I love any good book that inspires and I'm glad S introduced this book to me. It's truly a very captivating and inspiring true story of a girl who survives her kidnapper and tormentor after being held captive for 3096 days. It raised my goosebumps reading about her experience and how she managed to come out of it bravely is amazing
Of course, anywhere on the beach is a good place to read, doesn't matter whether you want to be hiding under the shade or while sunbathing/ basking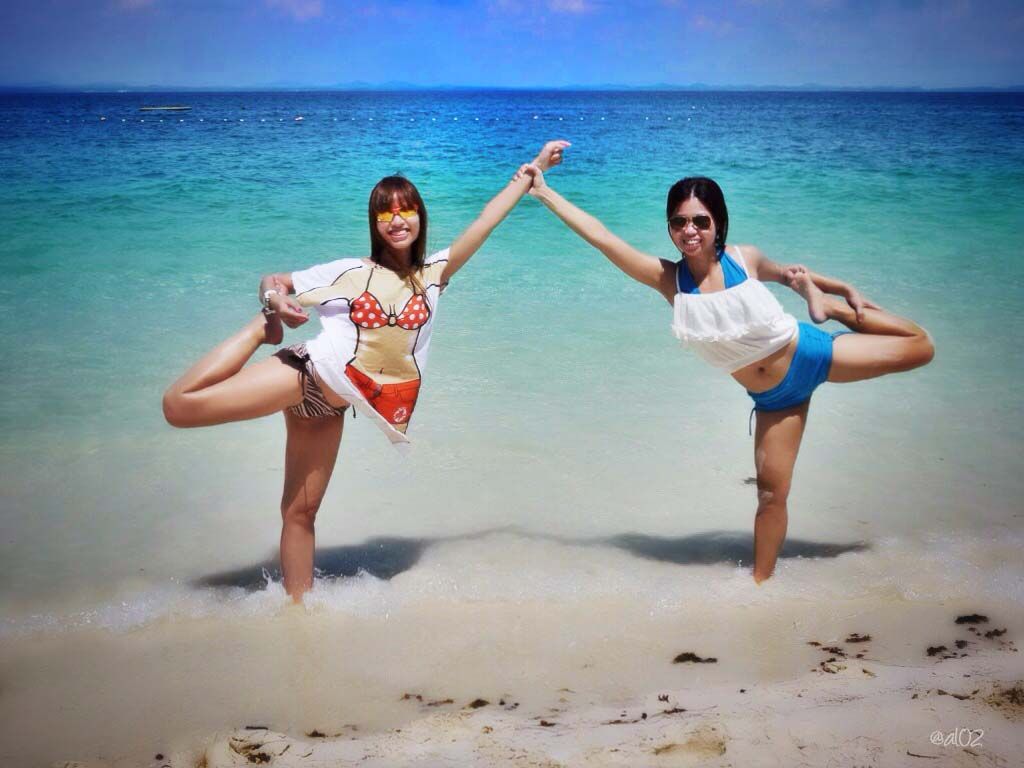 Learning some basic yoga from my yoga guru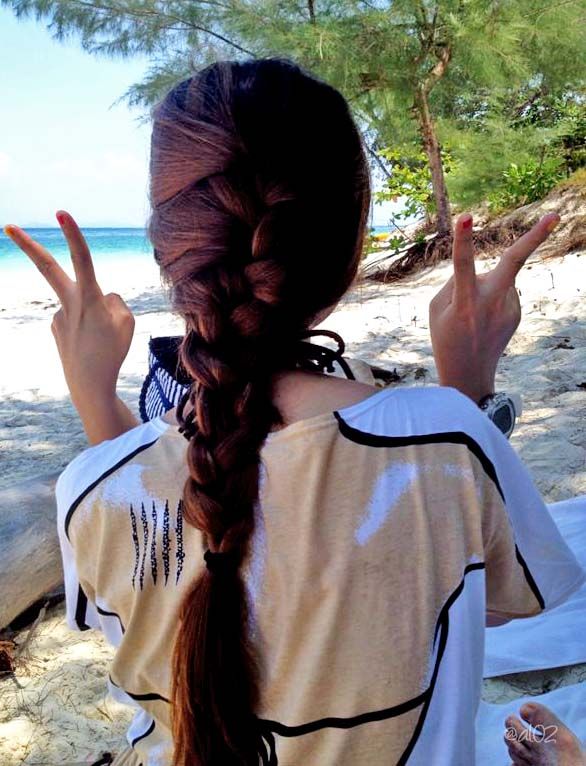 And some play time with our hairs. HL, our hair guru taught us how to self braid this ♥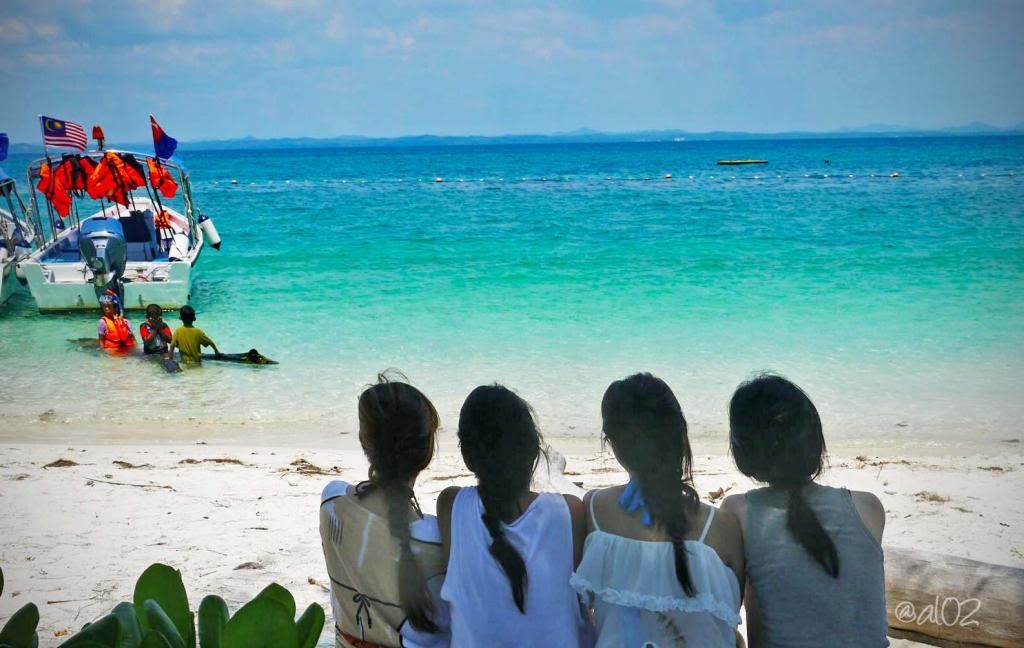 ♥♥♥♥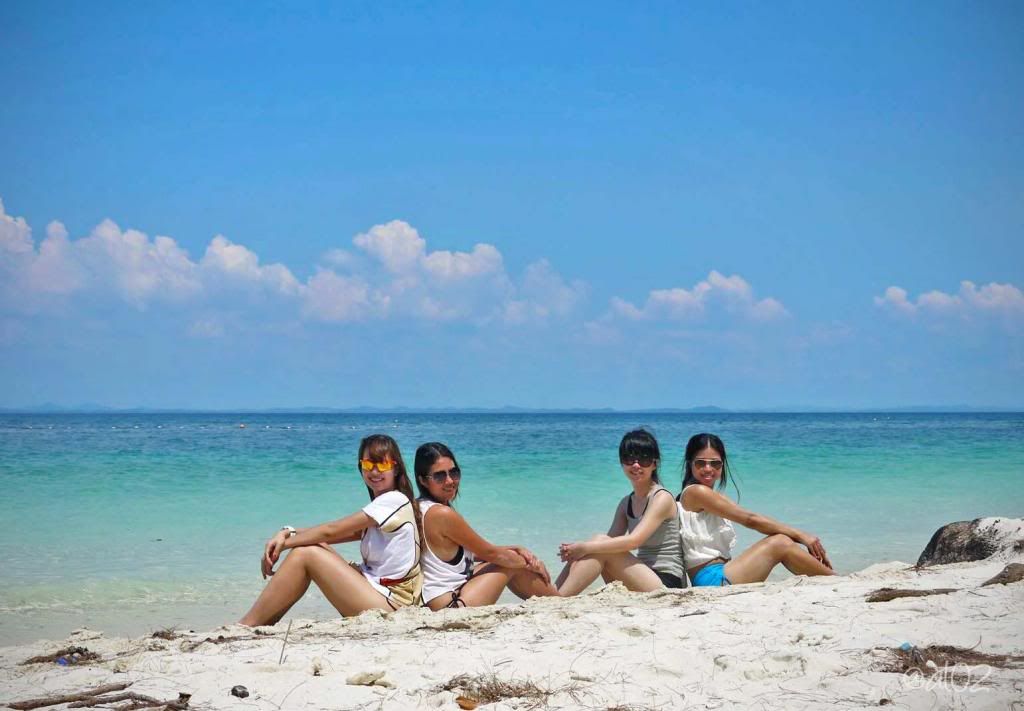 3 lattes and 1 milkshake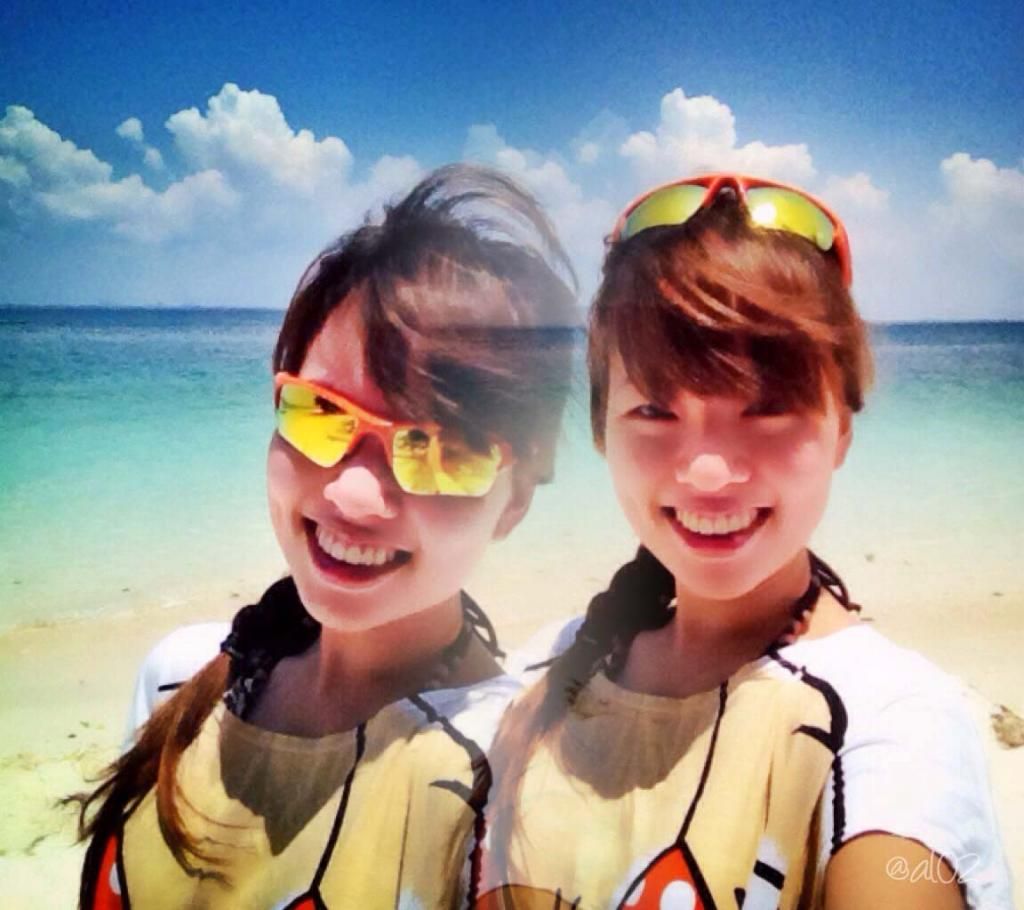 Beach selfie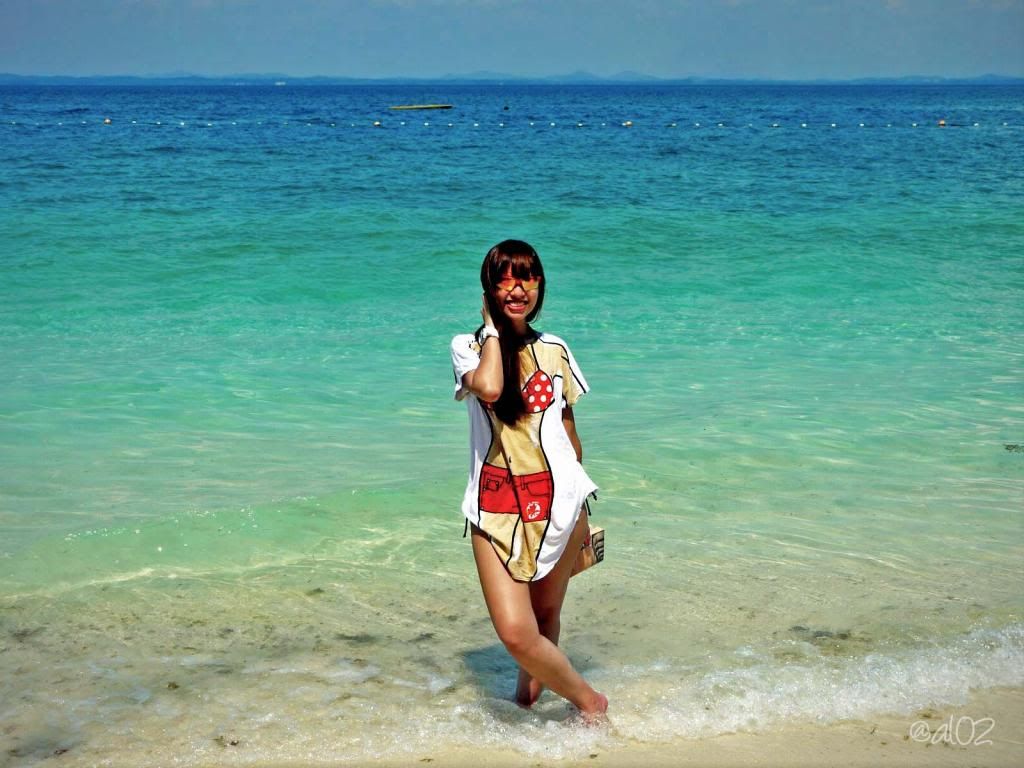 The perfect escapade from the hustle and bustle of the city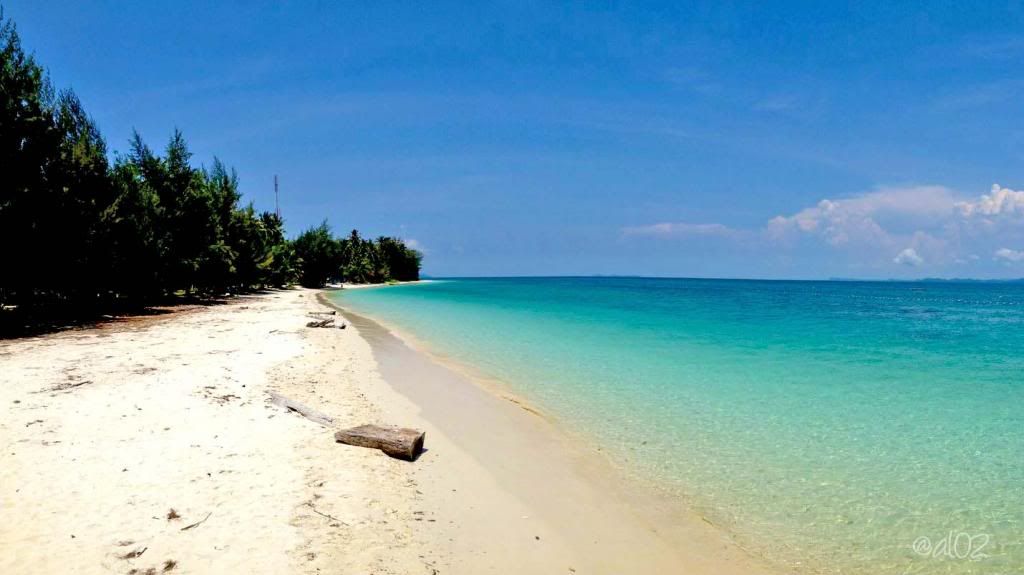 Hues of blue that will chase any Monday blues away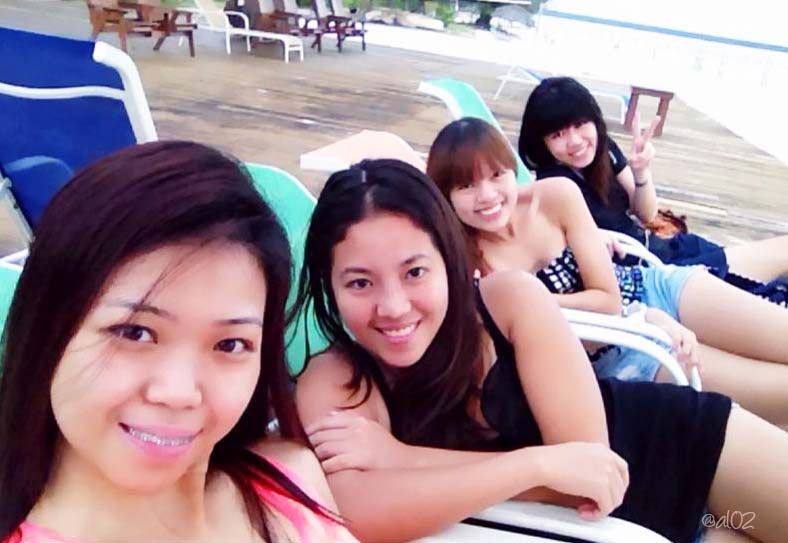 Wefie time :)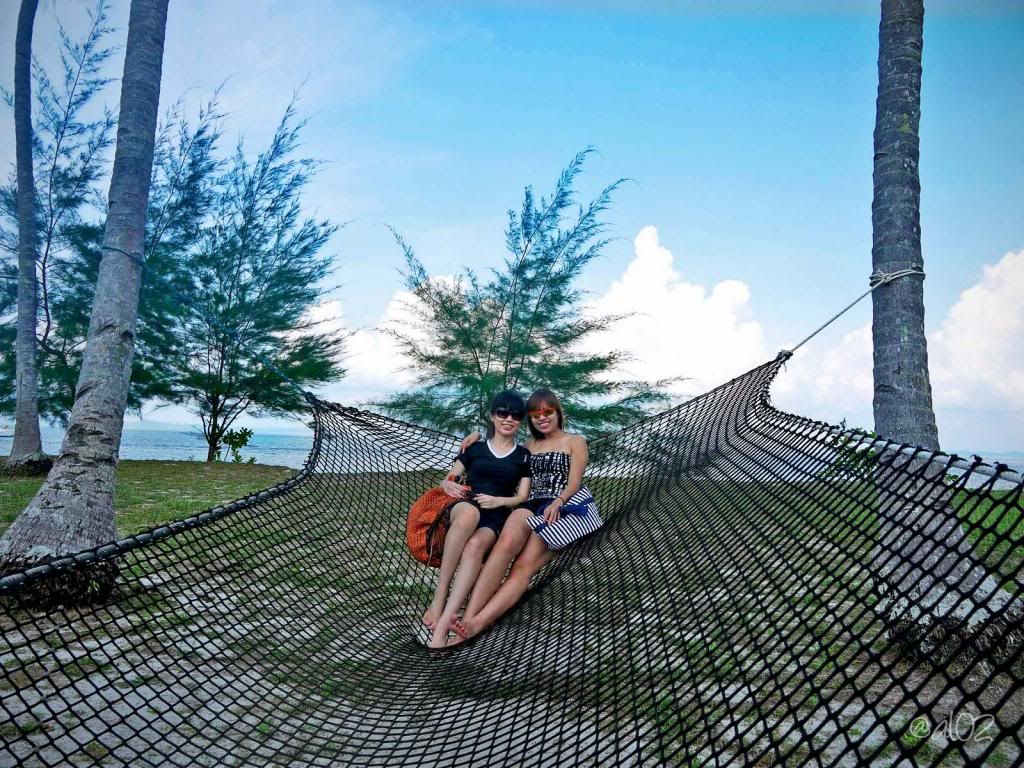 We found this super large gigantic hammock while exploring the island a little. I suppose this is for their coconuts but since it was empty, we made it ours hehe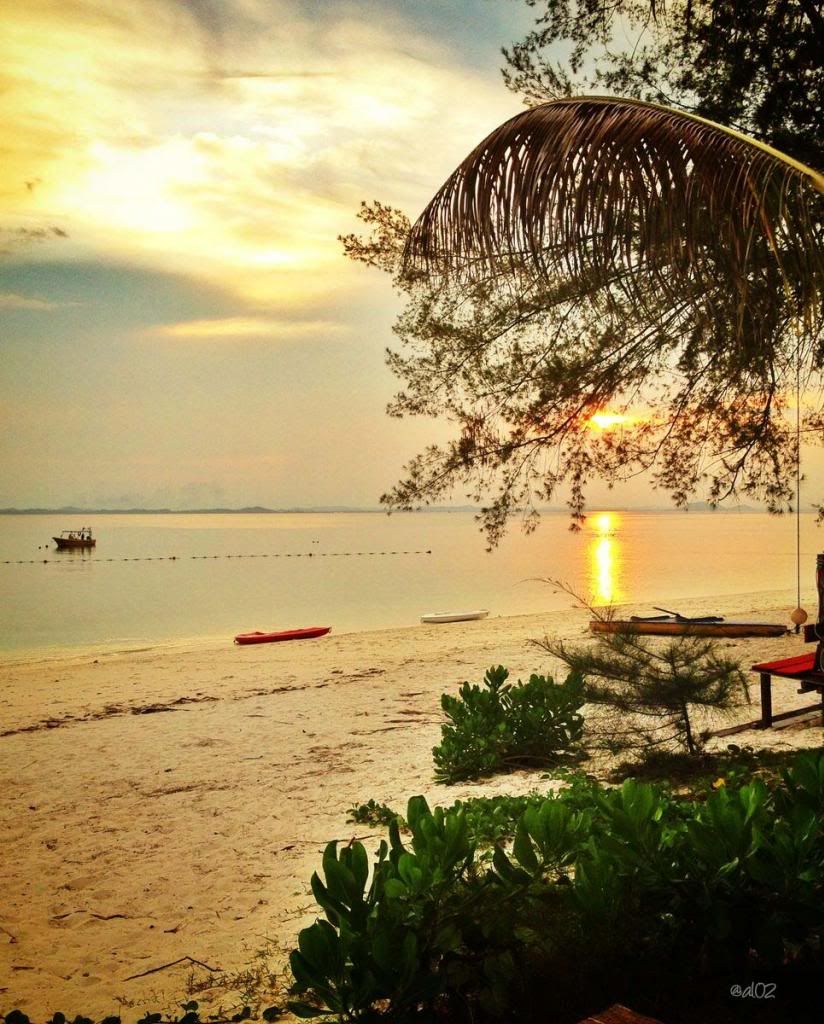 Sunset by beautiful Besar Island
Of course, aside from the views, Aseania also provided us with daily breakfast, lunch and dinner. Meals are buffet styles and I had to say, their food are actually quite good and satisfying especially the barbecued stuff on bbq night and their watermelons. I don't know if it's because we are dehydrated by all the sun bathing and swimming that we find their watermelons extra juicy but I honestly think all their watermelons are super sweet and fresh. It's like our favourite dessert at the end of every meals and although I don't usually eat that much watermelons, I could eat few platefuls of them each time because they tasted so good.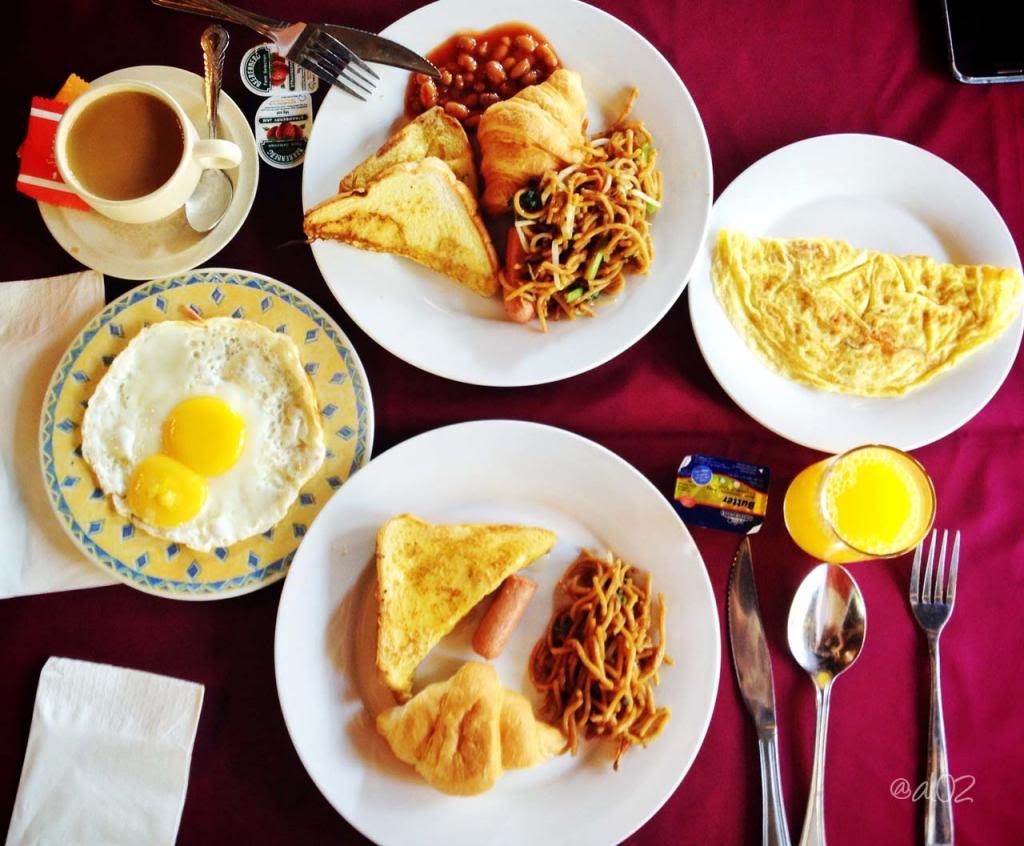 Breakfast are usually a mix of American and local delights- french toast, croissants, sunny-side-ups, omelette and nasi lemak or mee goreng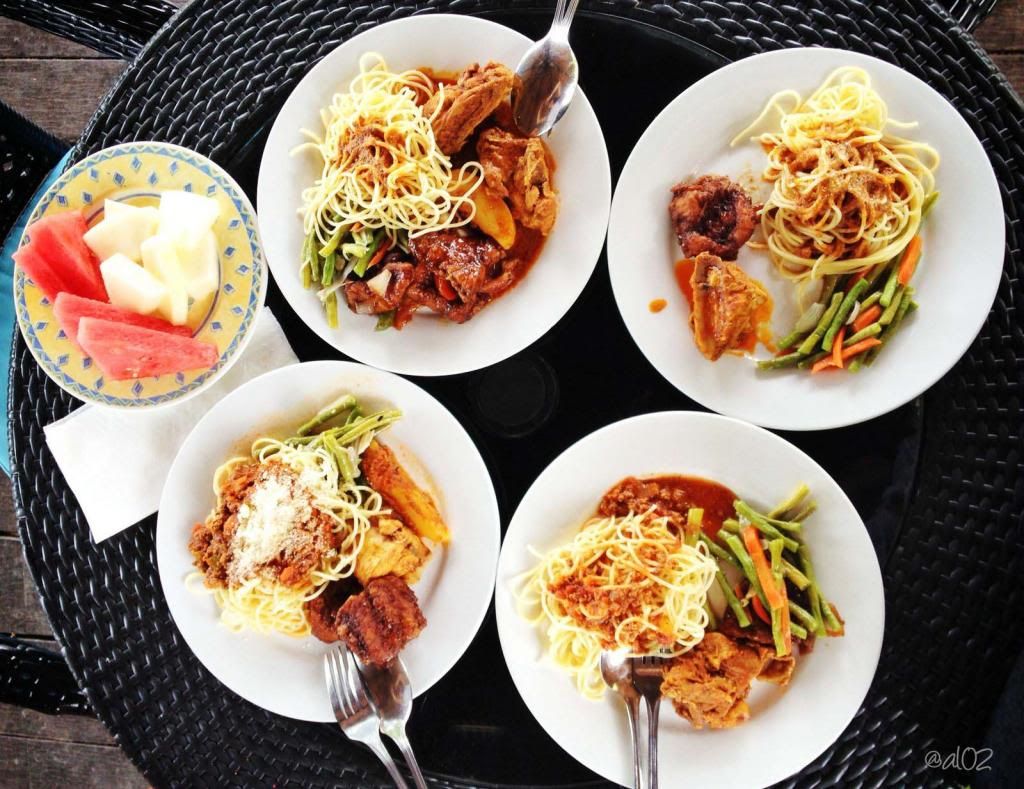 Typical lunch
The barbecue masters on barbecue night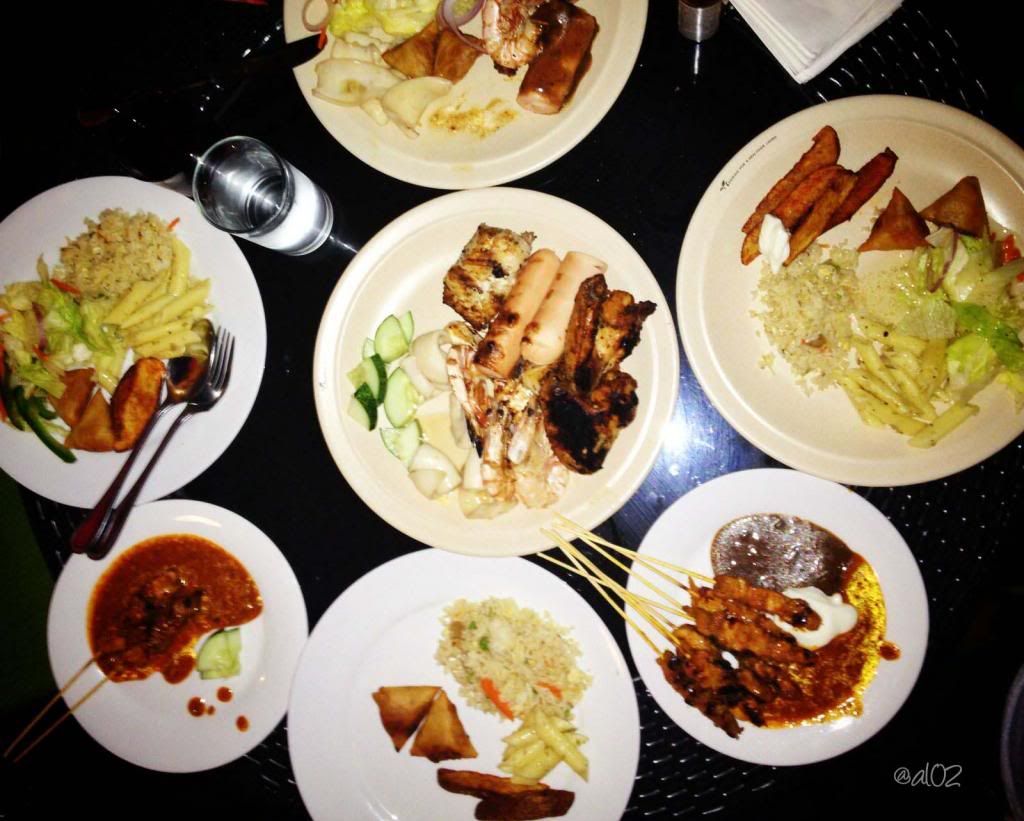 There's quite a selection of barbecued stuffs; from barbecued chicken to fish to lamb to squids to prawns and satays.Yummy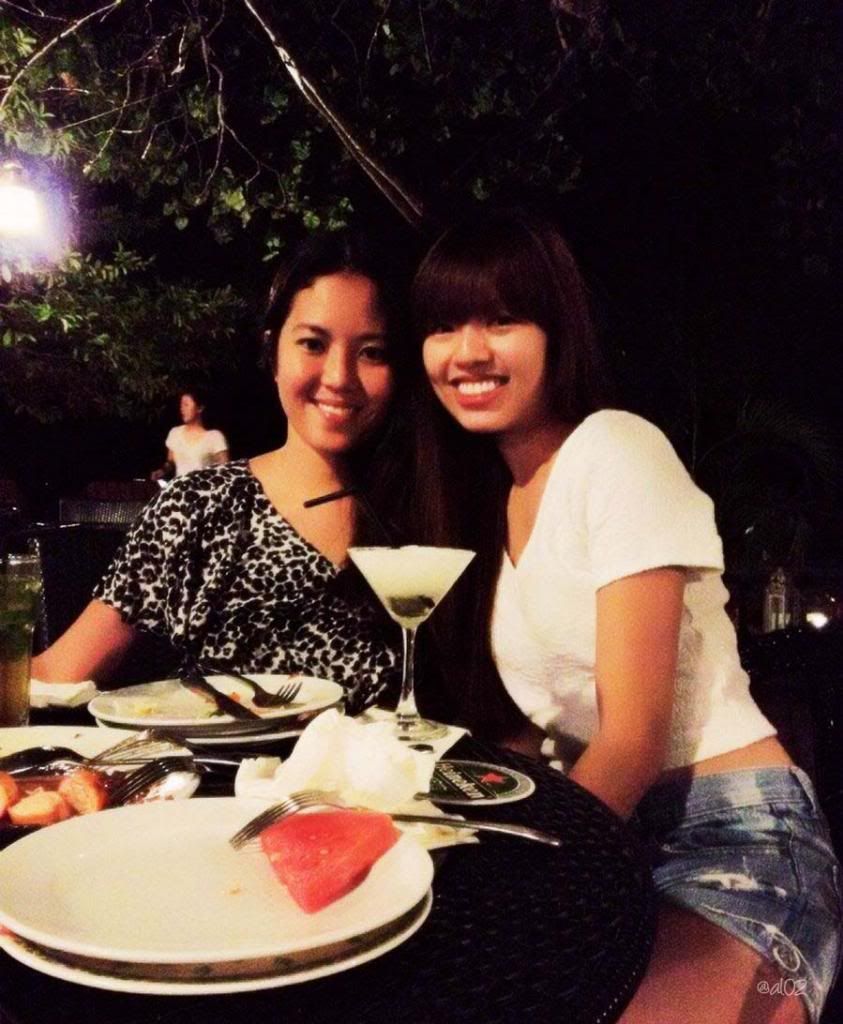 I guessed it was our lucky night as Aseania had a live band jazzing up some good old pop songs for us that night. Such a lovely way to spend the evening with good music under the stars
The classic platform deck of Aseania. A pretty nice place to sunbathe or watch the sea too
We certainly love our stay at Aseania. A cosy, friendly and charming place :)
Their restaurant area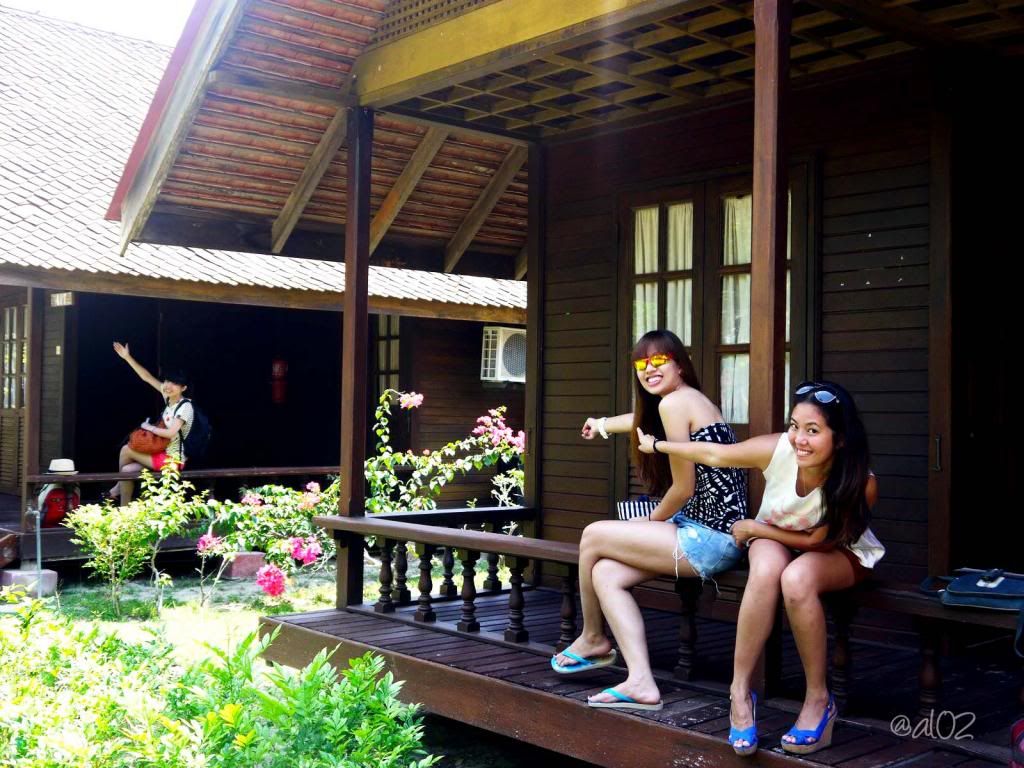 My milkshake rommie waving hi from across the chalet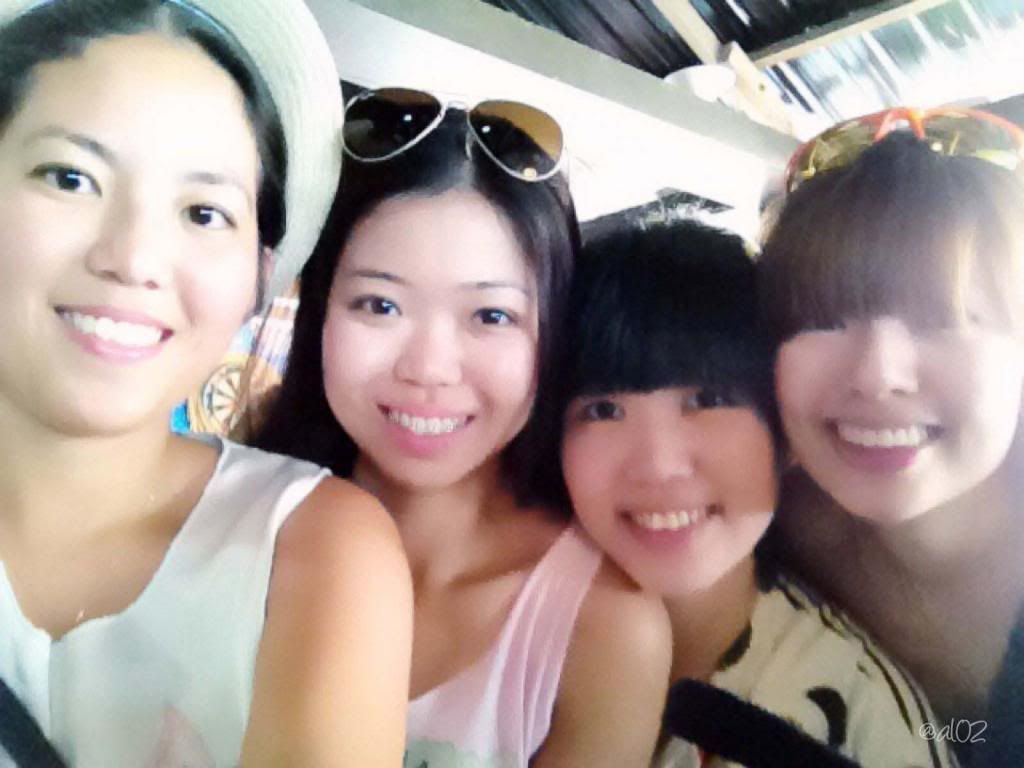 Great trip with the girls
Our boat left the island at 1pm so we decided to have lunch at Mersing town instead. The locals recommended us to this restaurant call the Mersing Seafood Restaurant for lunch where I think almost everyone from the island drop off for lunch too. Restaurant was packed and food took almost an hour to come. Fortunately we had a heavy breakfast hence able to withstand the wait.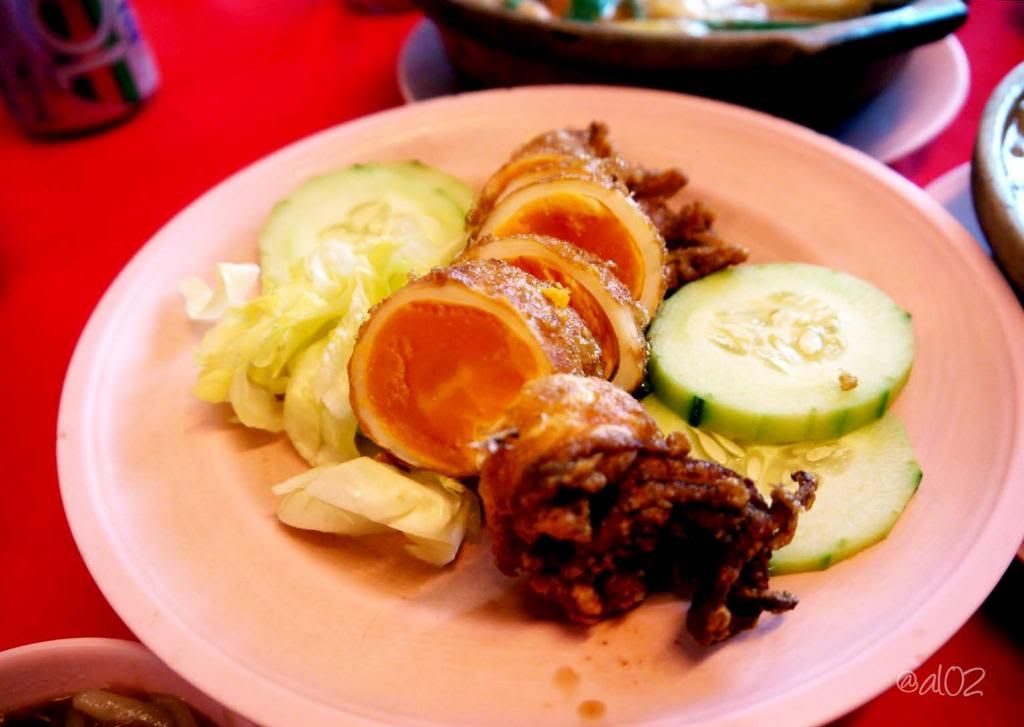 The lady boss recommended us their signature fried squid with salted egg yolk and when the dish came, we were all surprised. I mean, we never expected them to stuff the entire yolk into the body of the squid this way. A unique way of preparing the squid and definitely a love for all salted egg yolk lovers. If you look past the amount of cholesterol in it, it's actually a very delicious squid dish. Just remember to run extra 10 km on your treadmill the next day :p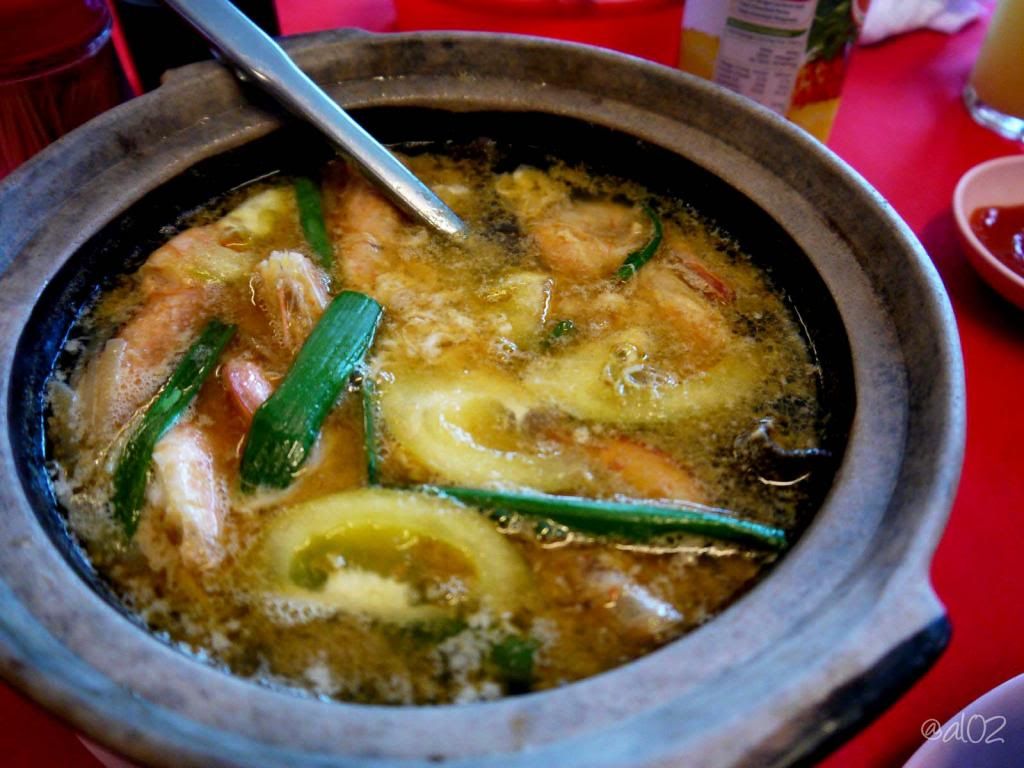 Drunken prawn- aromatic and sweet. Simply good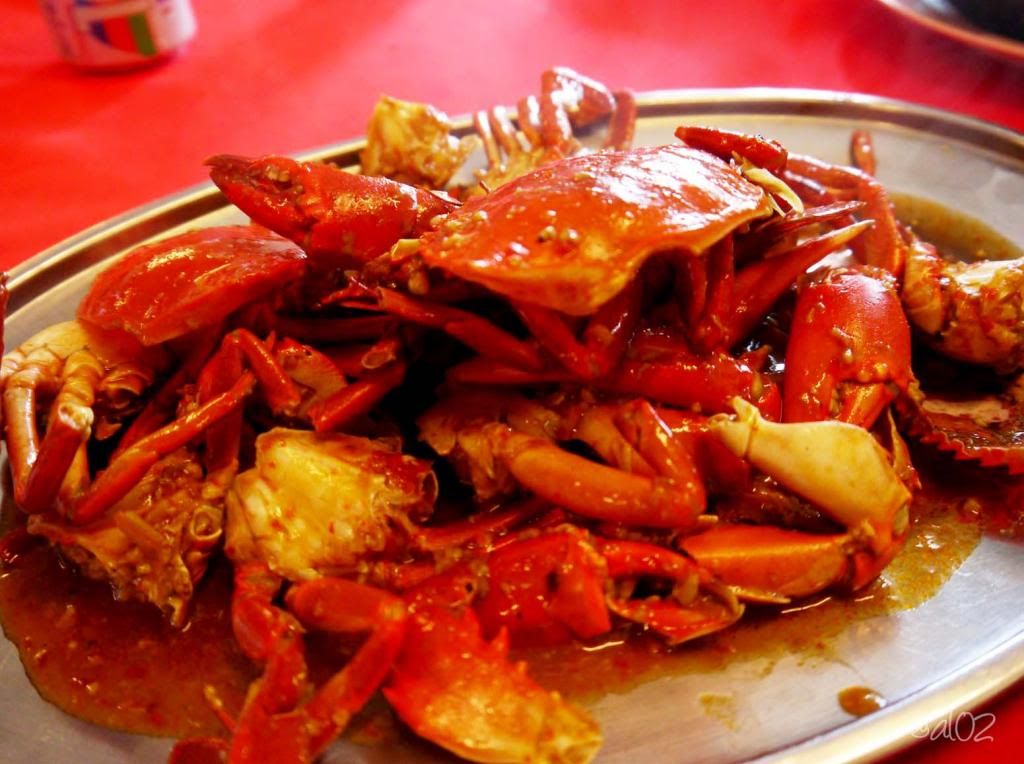 Chili crabs. Ok, to be honest, I love my crabs huge, like at least medium size. I don't like small crabs and the crabs here are all small ones, like the really small ones. Hence, I find them not satisfying
Mersing Seafood Restaurant,
56, Jalan Ismail,
86800 Mersing
Seriously, I have known these girls for more than a decade now and we had been to many places but this was our first island trip together. I definitely had a good time with these girls as we rocked Besar Island with our antics. Besar Island too did not disappoint, with their stunning unspoiled beach and surrounding nature. It certainly makes a good place to rest and rejuvenate the soul. It's a little expensive on the island but surely worth it. Now I can't wait to explore the rest of our islands off Johor coast. Till then, Besar Island, we love you.
♥ :)