September had been such an exciting month. And before I could pause from all the excitement, October is here. One of the main reason why September was such an exciting month was because it is my birthday month *wink*. And this year, since it coincidentally fell on a Thursday, we decided on a birthday trip over the weekend (weekend in Johor is Friday and Saturday). ☺

Being an avid beach lover, our short escapade was none other than to one of the most beautiful island here in the southern region. Being just back from Besar Island a few months ago, I'm off again to yet another gorgeous piece of paradise here in Johor.

After about 2 hours plus drive from Johor Bahru and 30 minutes of boat ride, we were whisked onto Rawa Island, a relatively small private island full of sunshine, stunning beach and plenty of fun. With their pretty hues of blue, white sandy beach, salty island breeze, lazy coconut trees and generous rays of sun, the islands never fail to emit a vibe that kills all stress monsters in me.

There are only 2 privately own accomodations on Rawa; the Rawa Island Resort and Alang Rawa. Besides, being just a normal weekend makes the island very much less crowded and we could had the beach to ourselves as much as we like. Both Rawa Island and Alang's accomodation are chalet styles, with Rawa offering more chalets with different type of views (sea, hilltop, beachfront).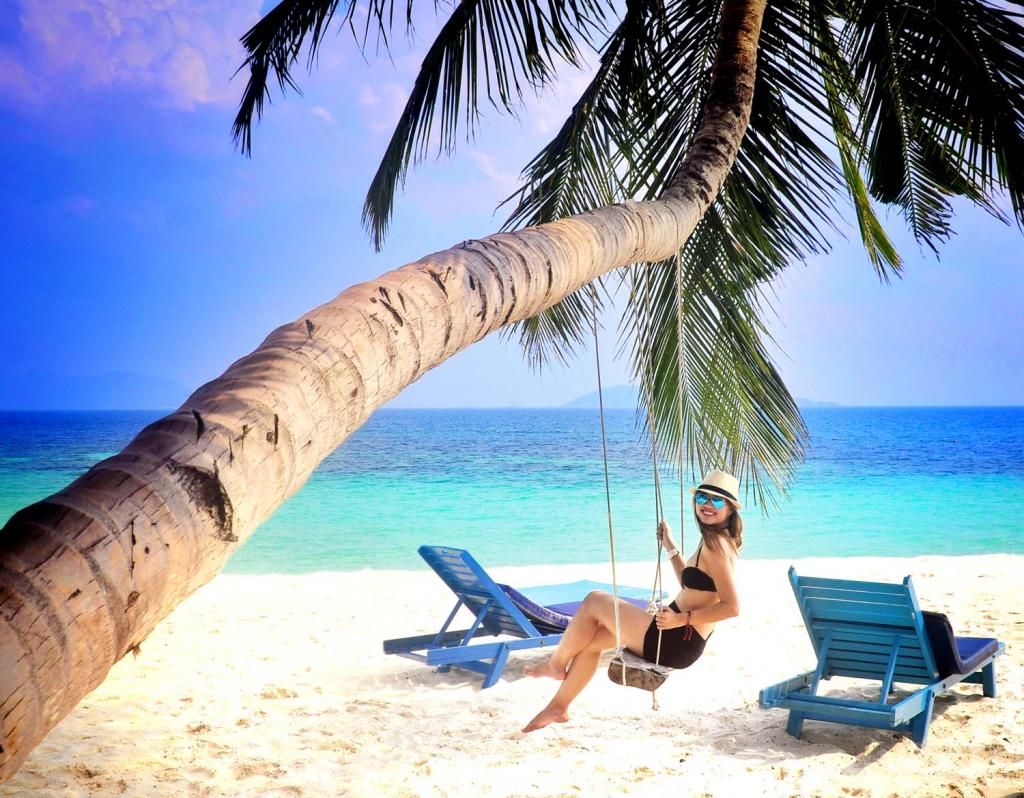 Come escape with me now

We stayed at Rawa Island Resort and their room is just simply huge, cosy and acceptably clean. Air con and hot water shower are available too
We had a beachfront room so it was super amazing being greeted by the pretty island the first thing every morning when we woke up
The best way of enjoying the island is none other than to hang out by the beach. Every part of the island is just so mesmerizing and a perfect spot to sun bathe, have a good read or to simply grab a nap with natural sound of the gentle waves as your lullaby and tender sea breeze to cool you from the heat.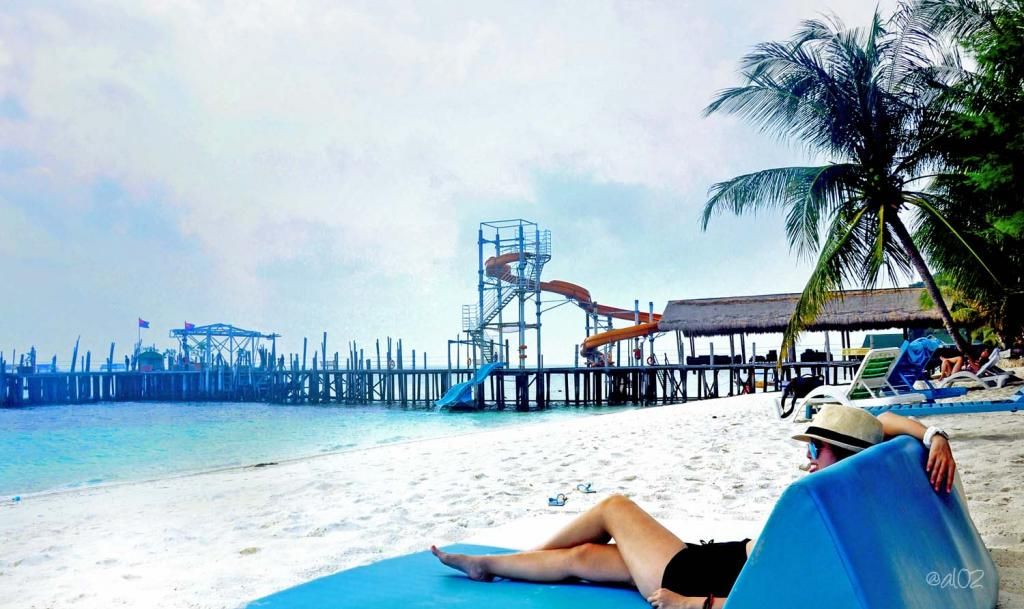 Deck chairs or cushions, one of my favourite past time is to live in the moment capturing the beauty of the alluring sea as they strech endlessly into the horizon. Such a sight never fail to evoke a calm and pleasant feeling that makes me forget all my worries or stress
Keep your face always towards the sunshine and shadows will fall behind you- Walt Whitman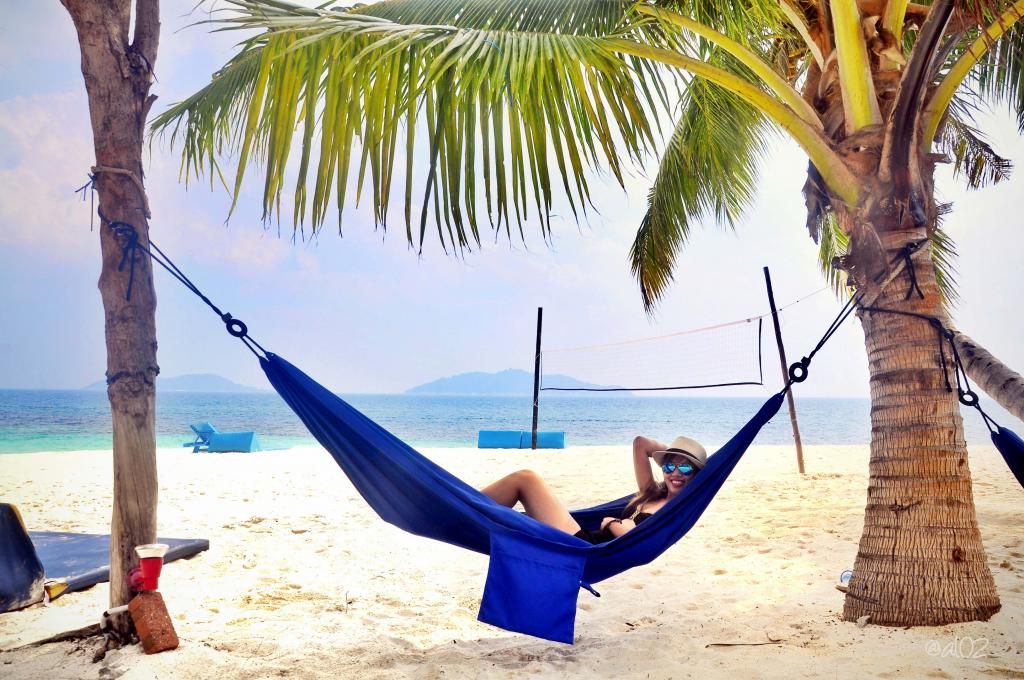 Happy hammock type of day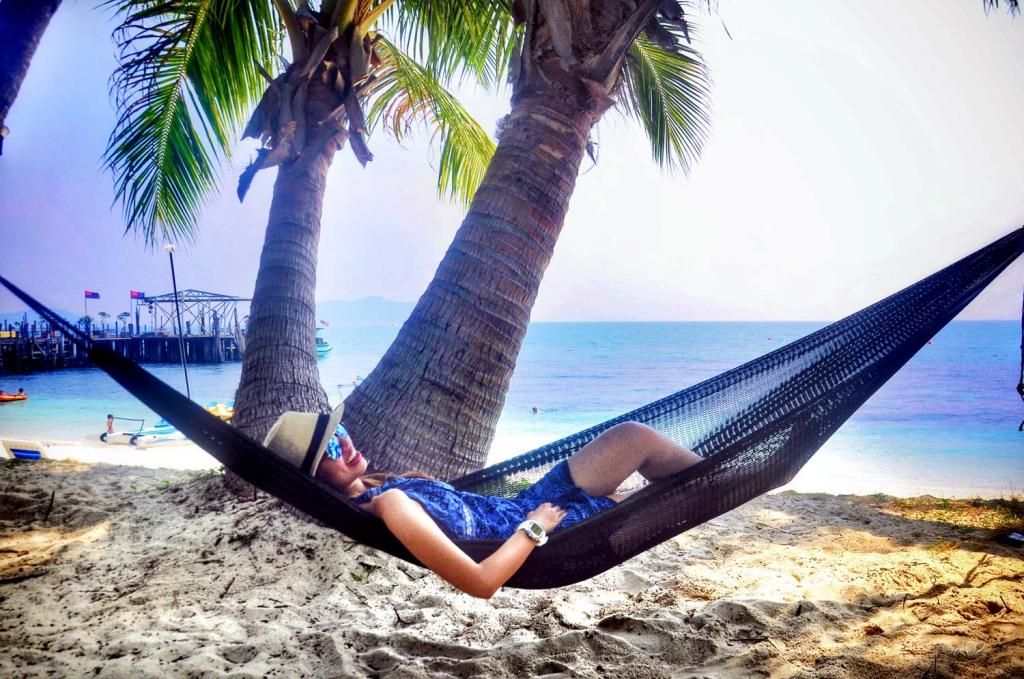 Swinging a different hammock everyday. I can do this everyday ♥
Aside from the usual sun deck chairs or hammock, the one thing I absolutely love about Rawa is the fact that they have bean bags on their beach! Definitely one of the coolest way to chill by the beach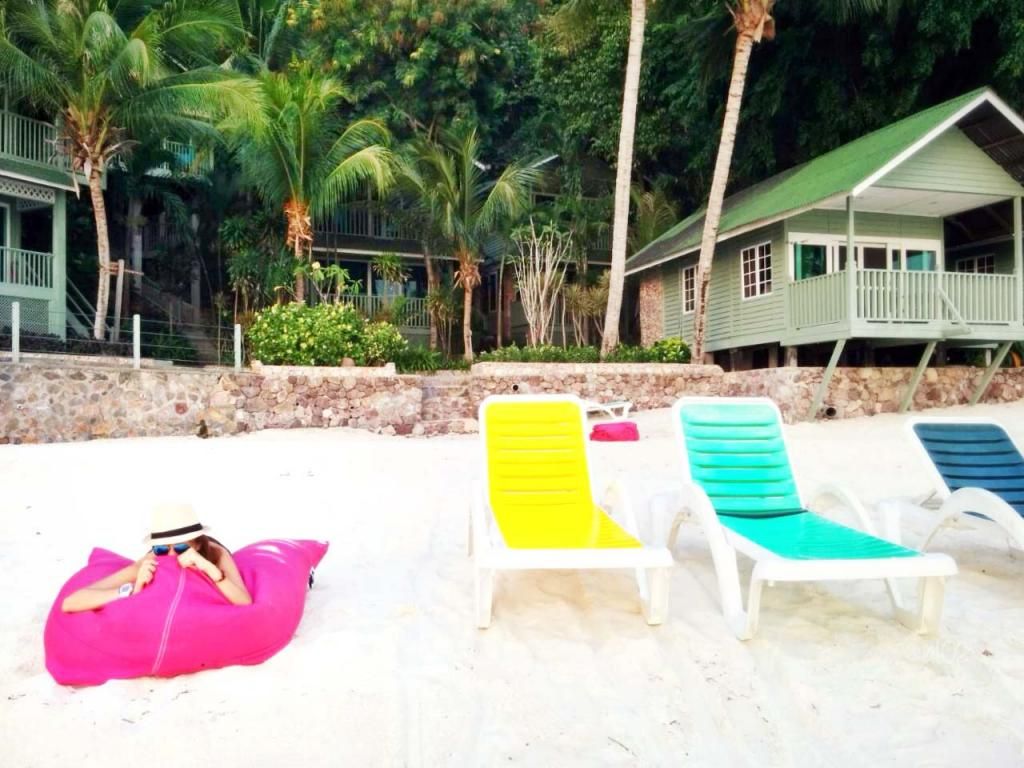 Peek-a-boo
Our very own space on the beach right outside our room. Bean bag over chairs anytime ♥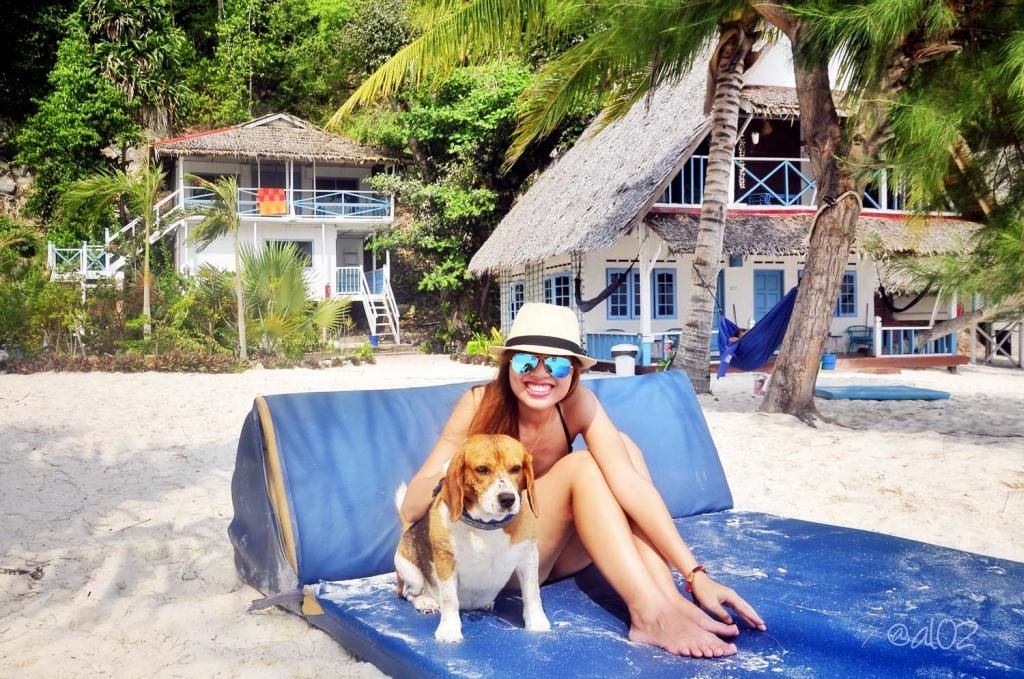 Rawa is also a very pet friendly island. Aside from having a peacock and peahen on the island, meet my new friend, the beagle who also loves swimming and sun bathing
Let's go swimming :)
I wish I had a backyard pool like this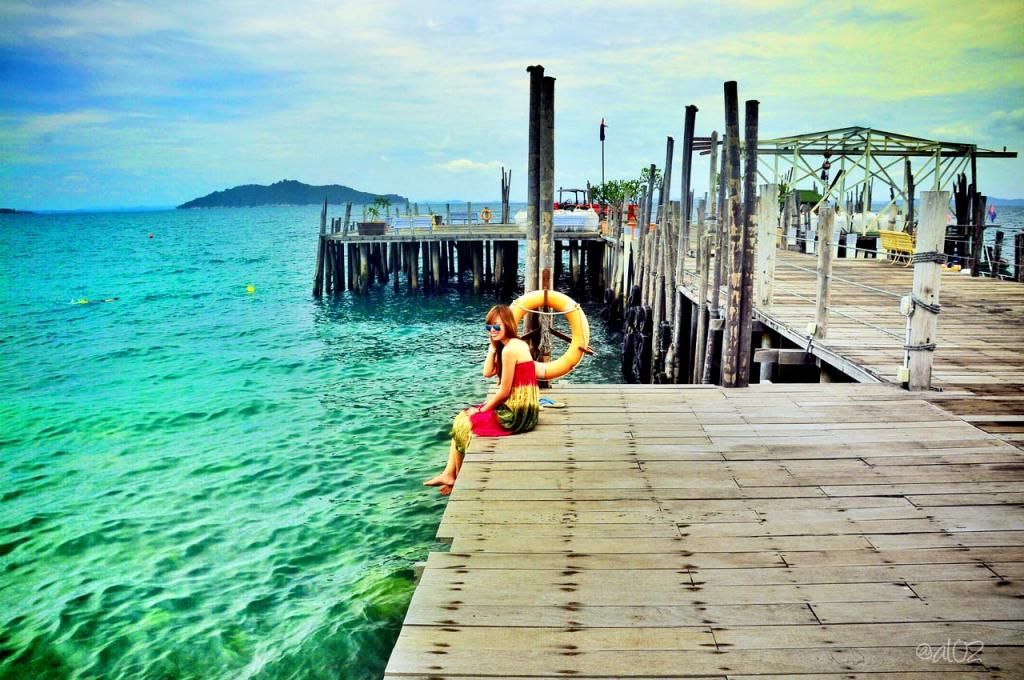 My favourite me time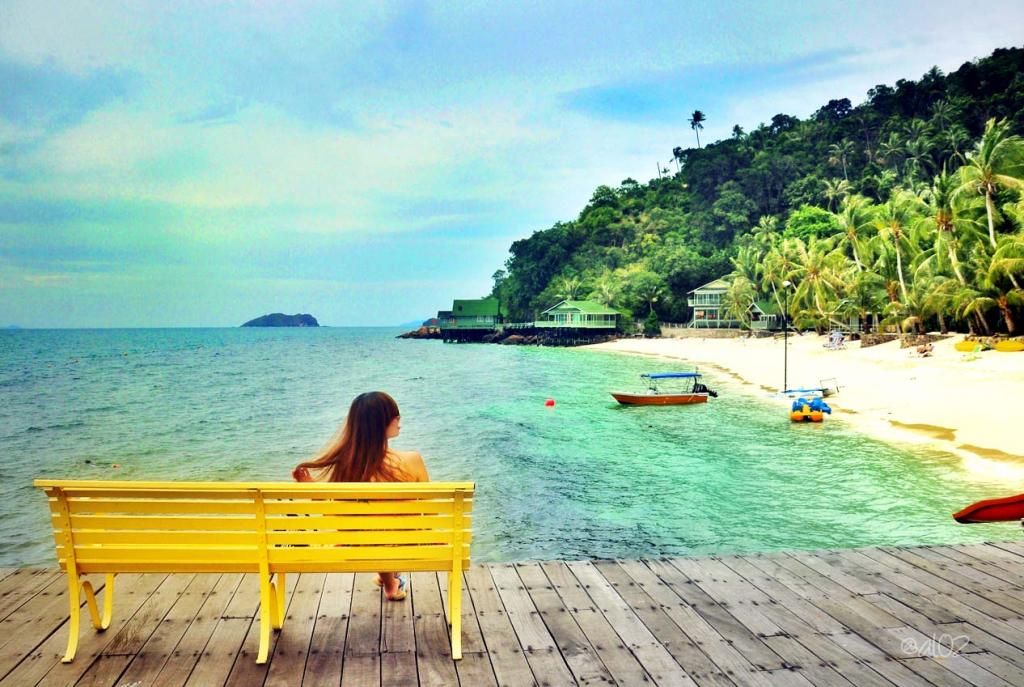 The perfect way to laze the weekend away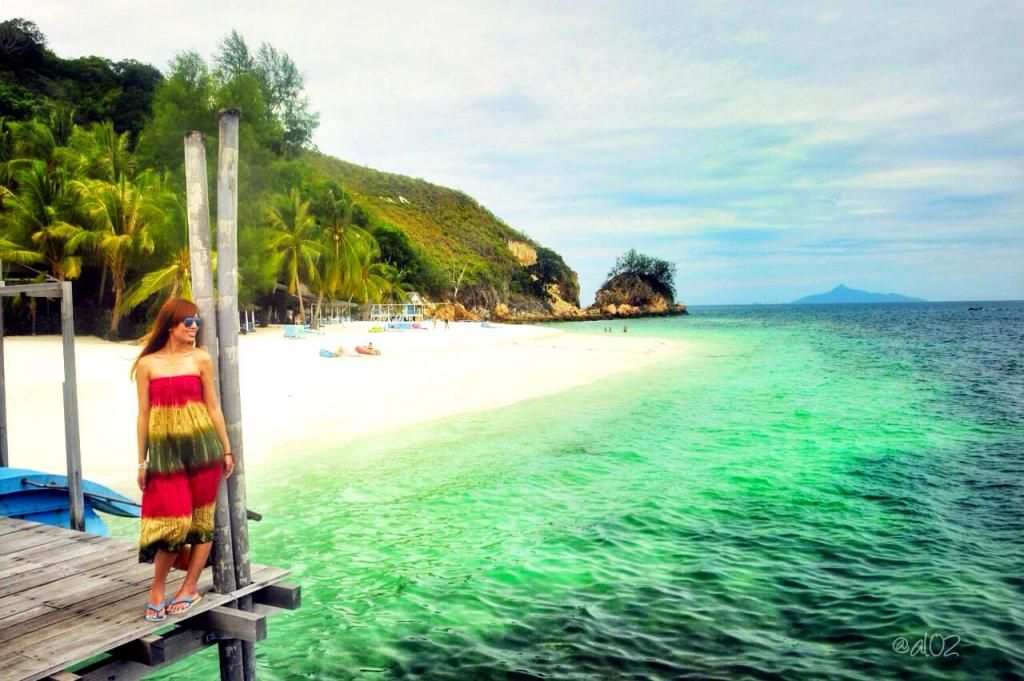 Such calmness from just looking at those perfect shades of green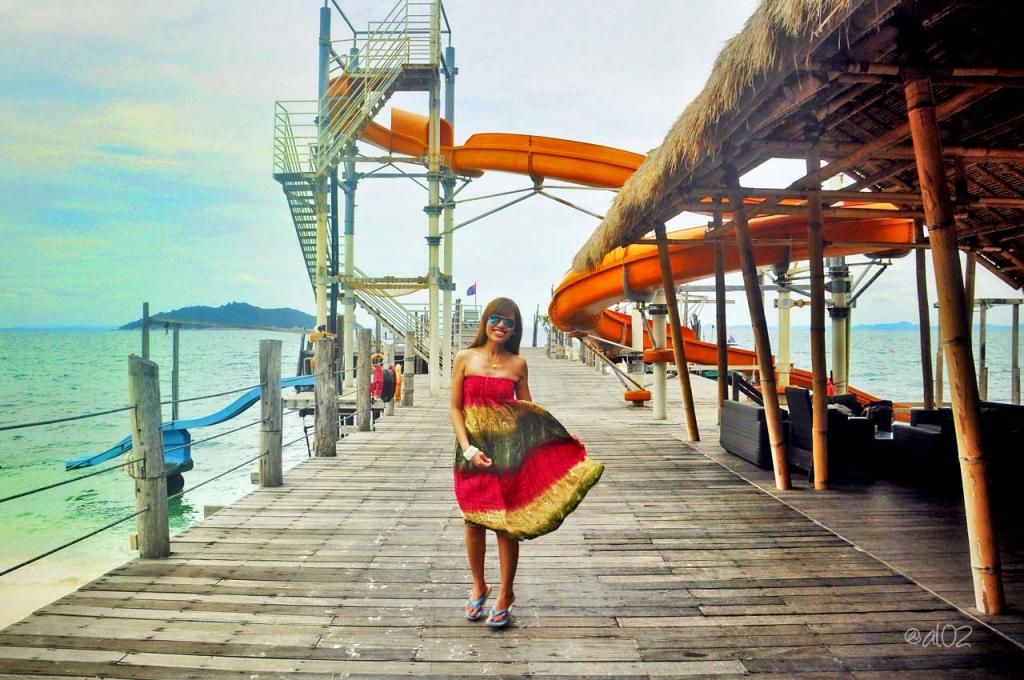 There is no reason to not love this island
Take a walk with me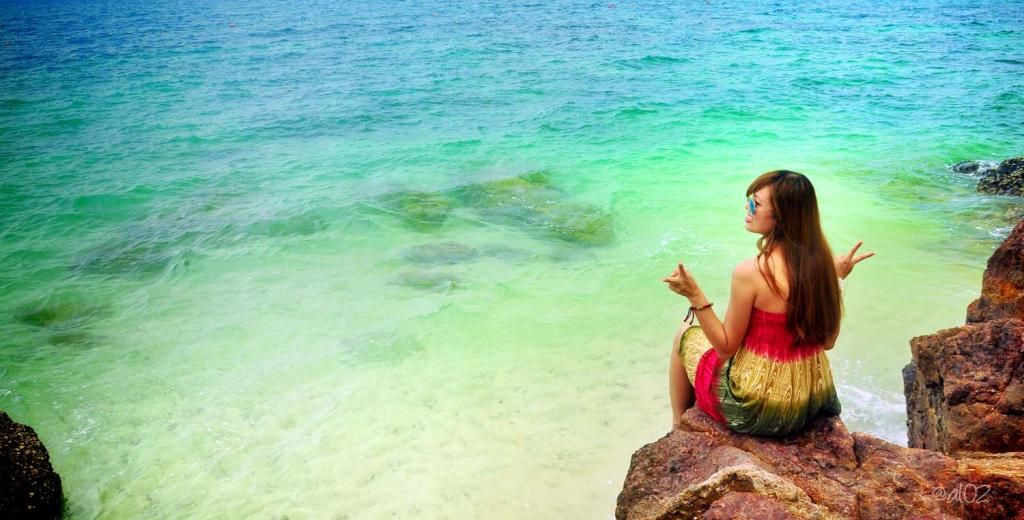 Just me and my beautiful sea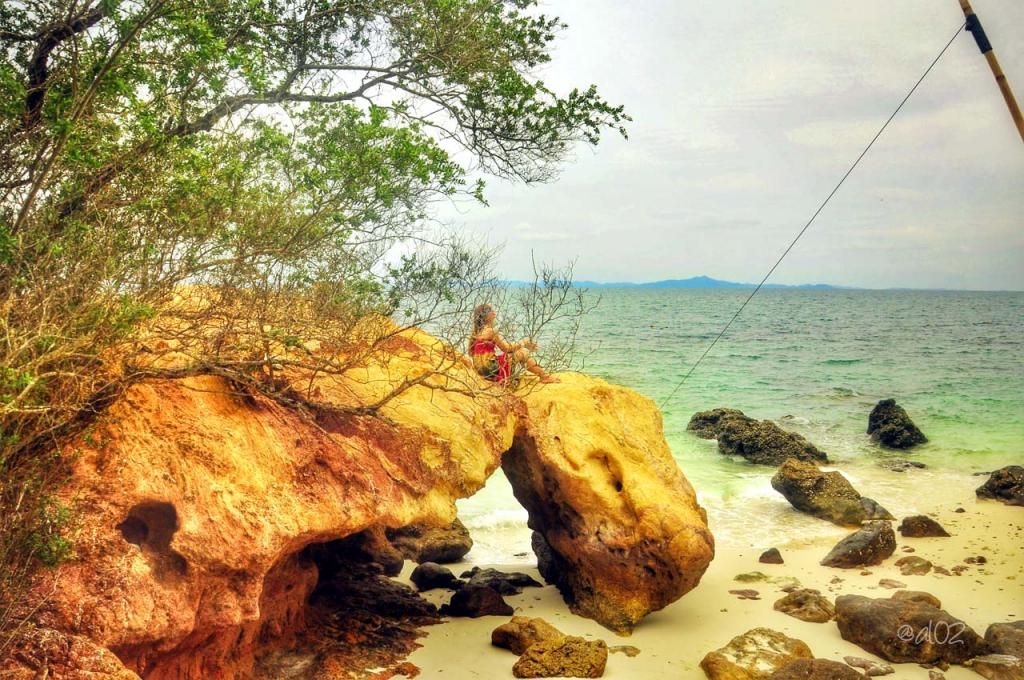 Secret spot at Rawa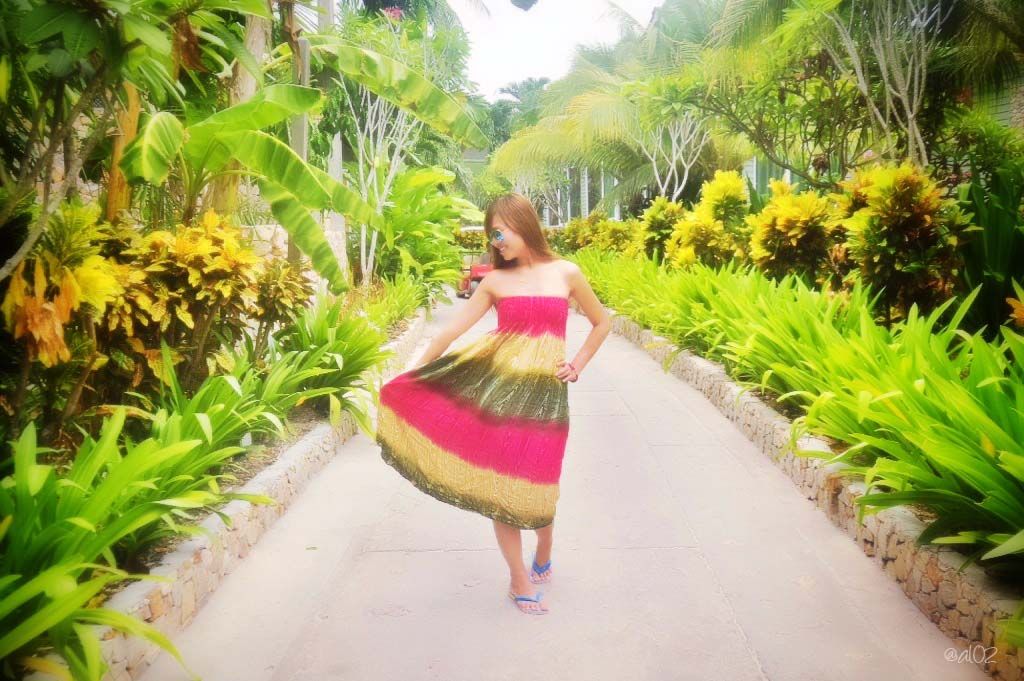 Playing with colours among the greens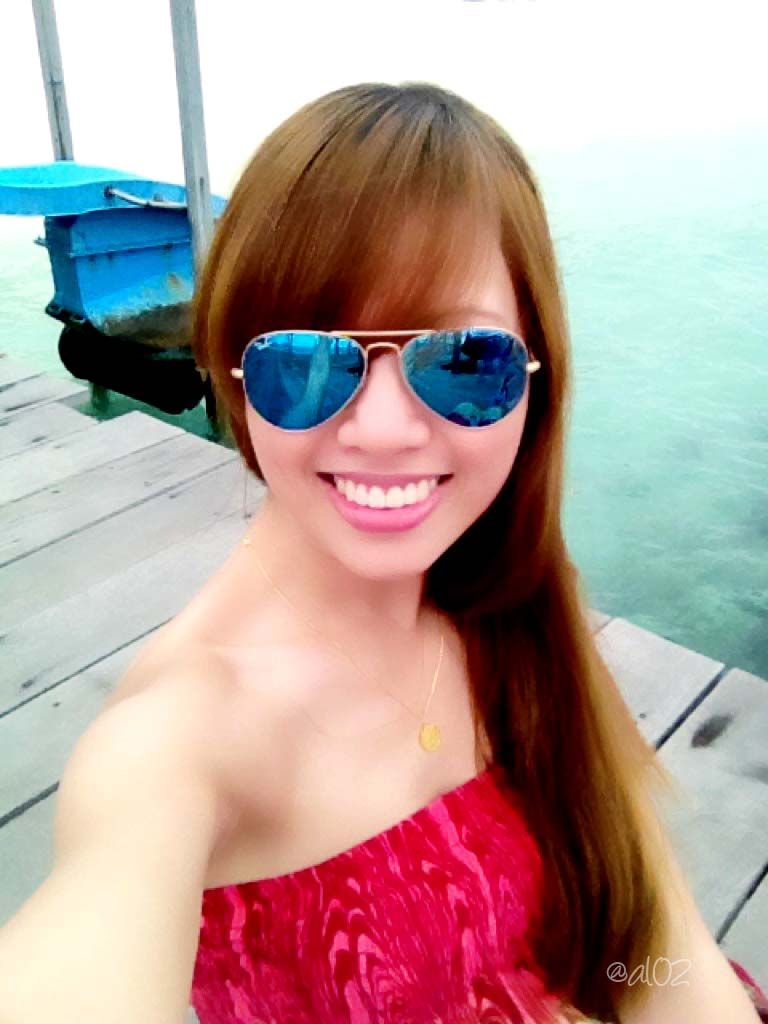 Island selfie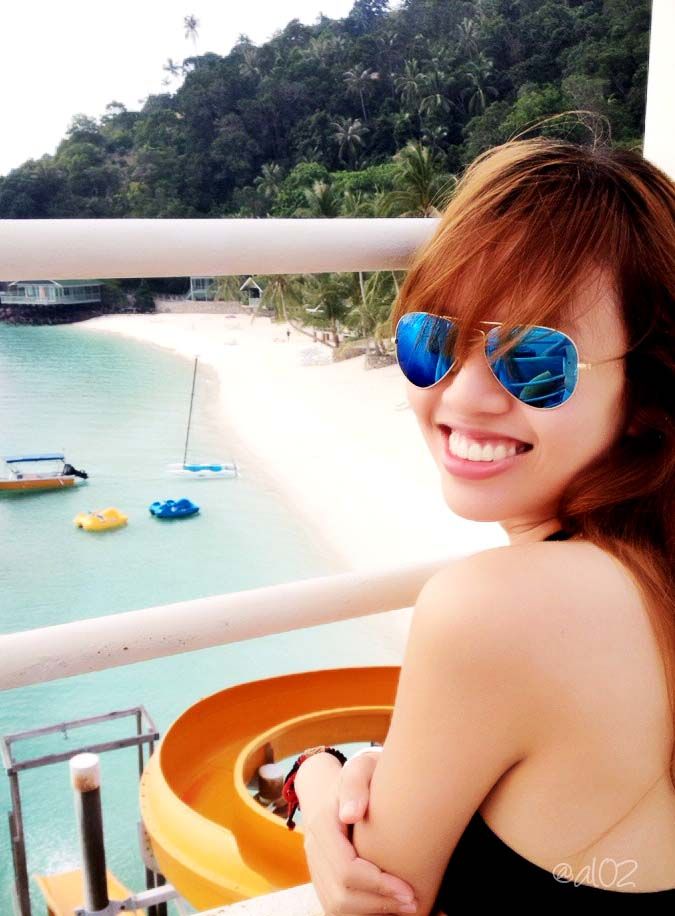 In case you are feeling a little more adventurous, you can definitely challenge yourself to this impressive water slide. The height itself gave me goosebumps!
Ta-da! The super cool water slide that goes directly into the sea. Who's up for a challenge?
Challenge accepted and accomplished. Woots!
If you are afraid of the huge one, there is a mini one too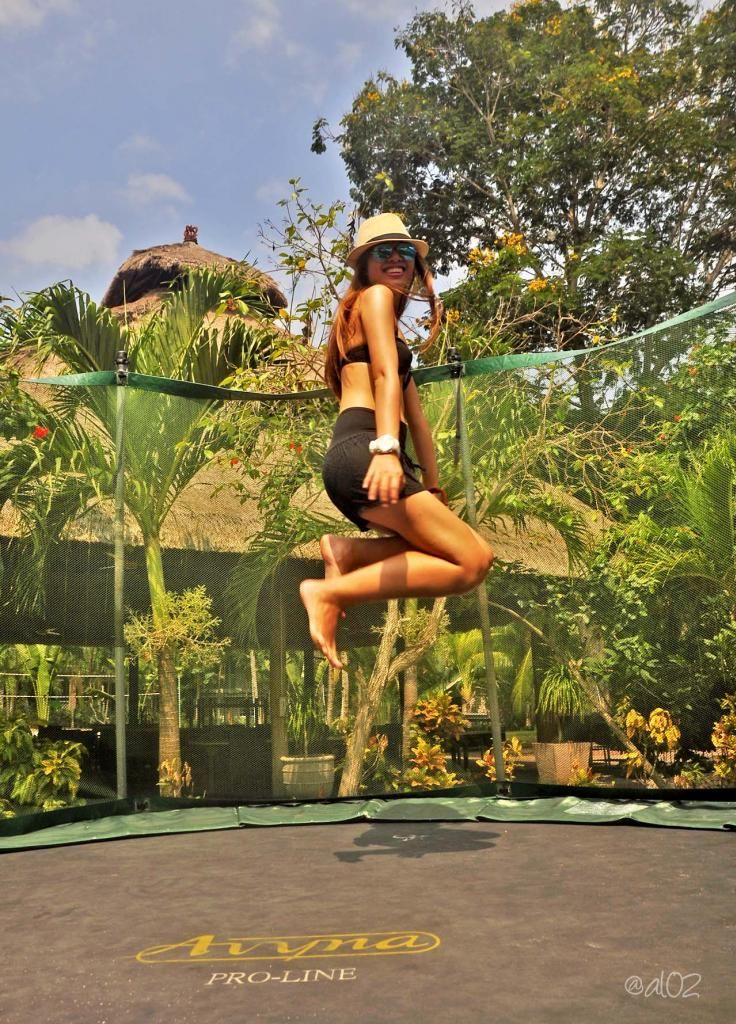 Trampoline for the kid in me *wink*. Good work out time certainly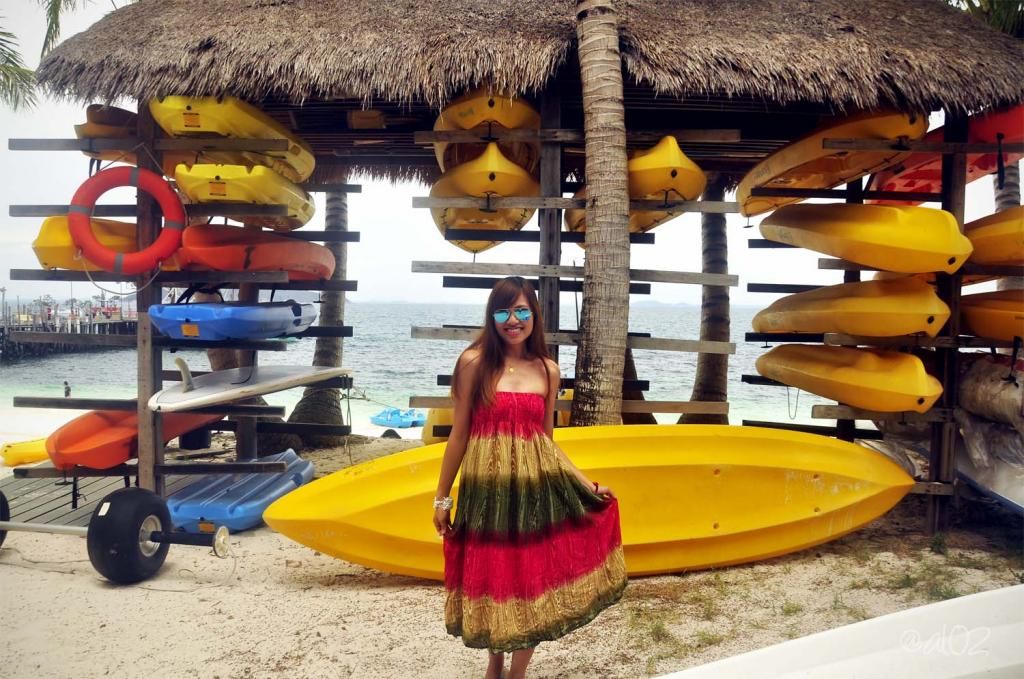 Rawa may be small, but it is pack with plenty of fun activities. Aside from the groovy slides and trampoline, there are also kayak, snorkeling and diving activities (with extra charges though)
Meals are provided in our package and it is a usual mix of local and international buffet. Food is not too bad but nothing much to shout about either. Our lunch for the day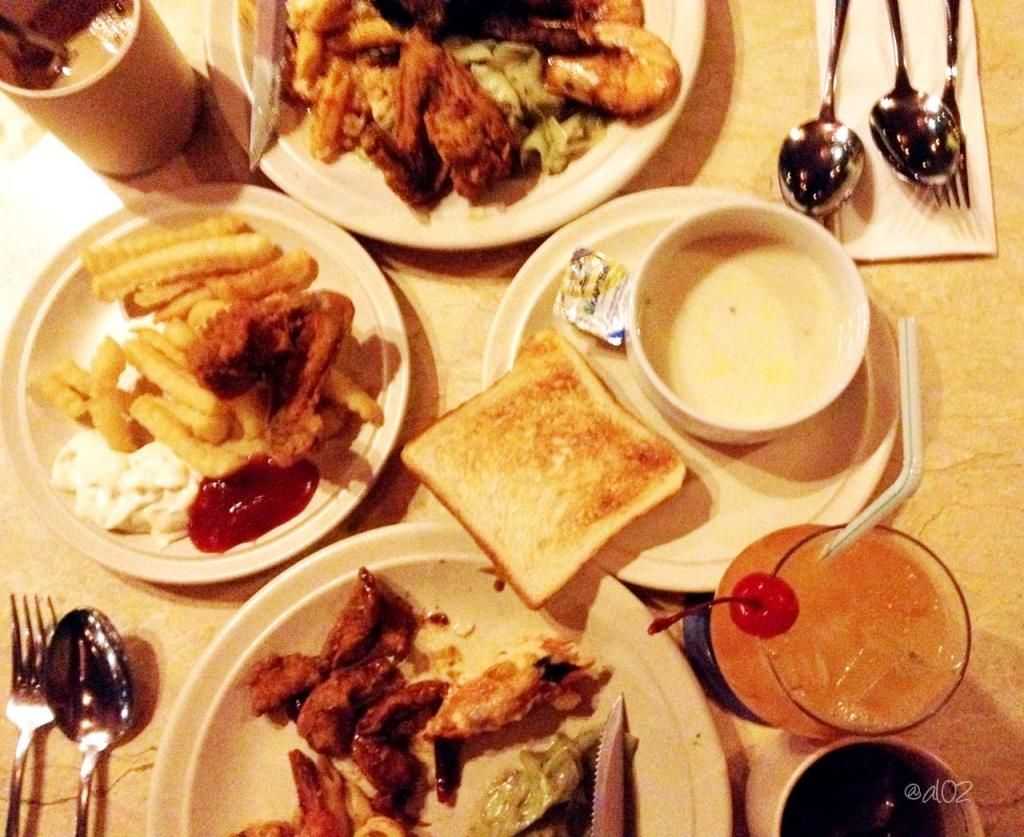 Dinner with more variety but tasted almost the same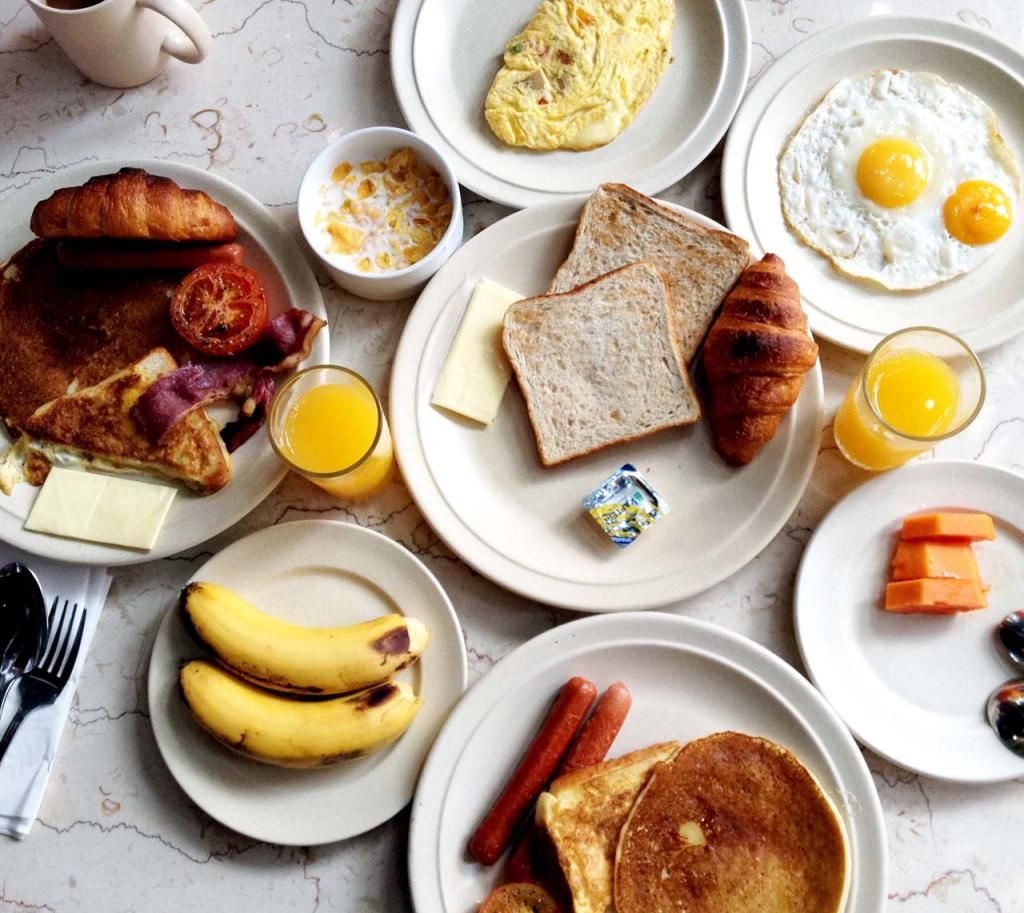 Any breakfast with pancakes, toast and sunny side ups can't go very wrong
Here are just some of my favourite pictures of the island to make you wish you are there right now instead. At least it does makes me want to be back there right now. :)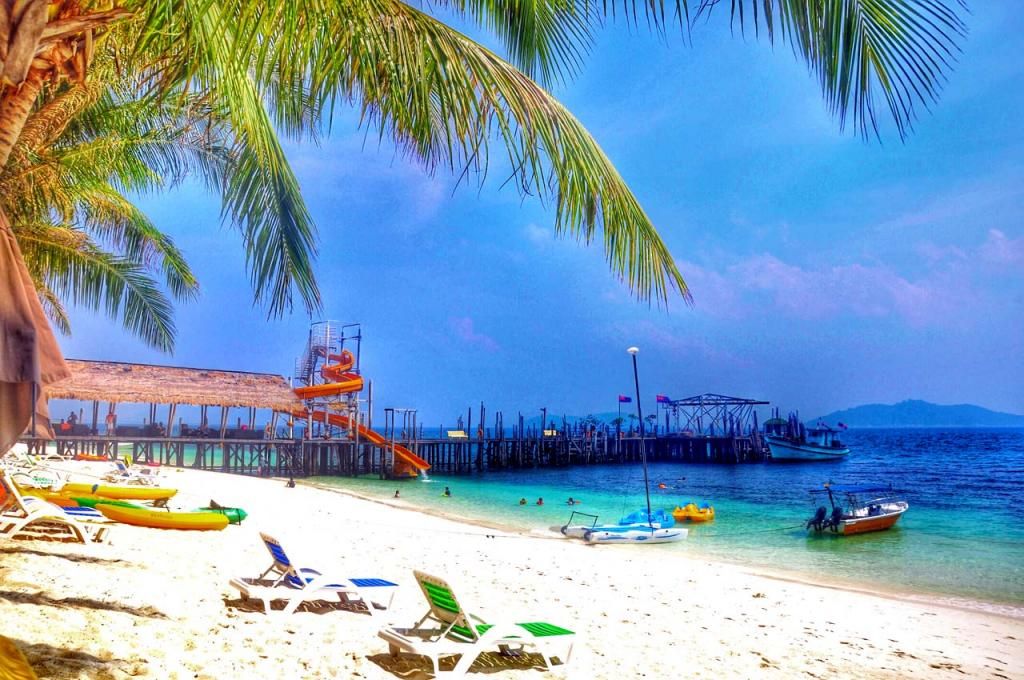 Deep blue sky and white sandy beach- the perfect combination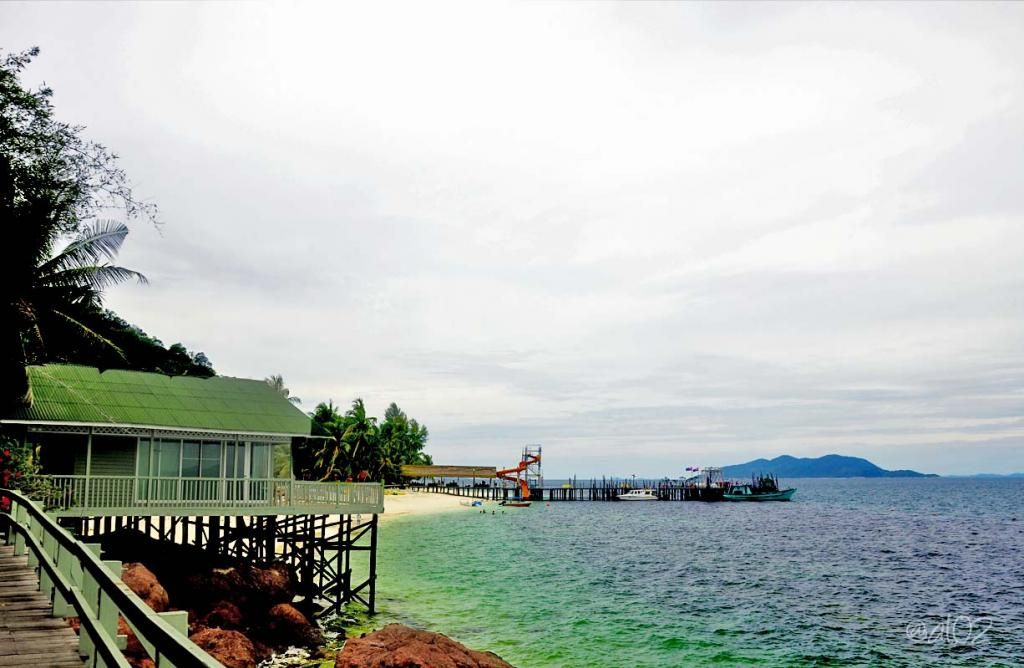 Iconic water chalets of Rawa Island Resort
Aren't you the least tempted yet?
Exclusive, serene and captivating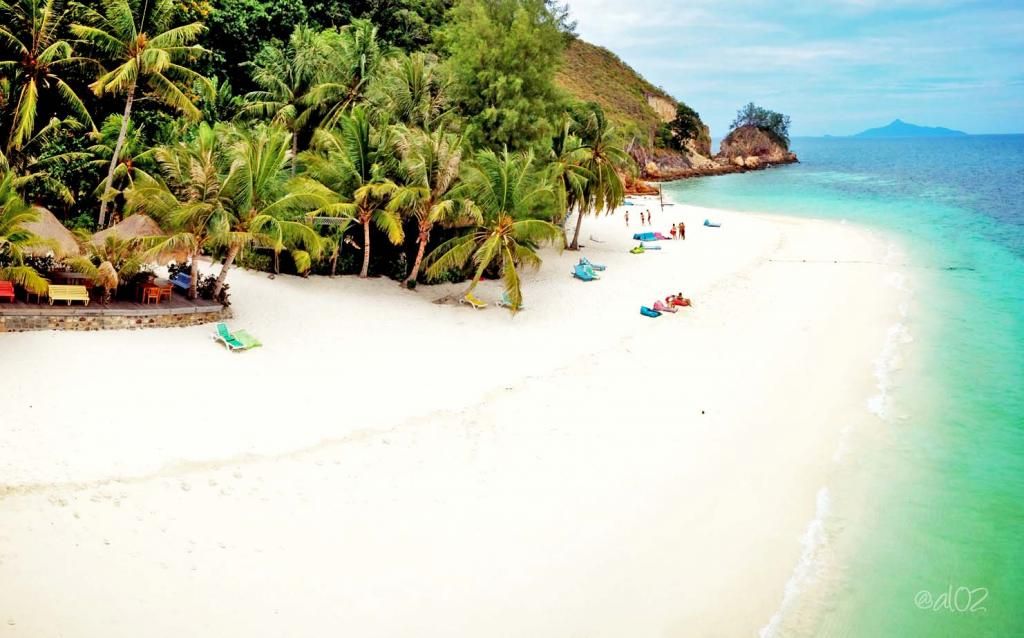 The other side of the island that I love just as much
Goodbye pretty island, I'll be back
A weekend away at the island was definitely not enough to soak up it's entire beauty and awesomeness. Rawa is surely a slice of island paradise on it's own with it's warm blue sky, clear cool water, coconut trees fringe beach, white soft sand and a ton of fun. Staying at Rawa Island Resort may be expensive (around RM 650+ a night), but I think it's worth every single penny spent. From nice comfy room to reasonable meals to stunning views to indulge in to a variety of entertainments. Aside from the hip gigantic slide, kayaks and trampoline, there are also foosball, poker, board games, ping pong, movies-for-rent etc. I certainly had plenty of happy moments on the island enjoying getting basked and simply letting my hair down returning with brand new sun kissed skin, natural sea salt smell and incredible memories. :)
Besides being at Rawa, here are a few more snippets of my birthday celebration this year.
Yummy cakes at the stroke of midnight. Even though I was working at that time, an angel brought me these early birthday cakes that thoroughly warmed and touched my heart ♥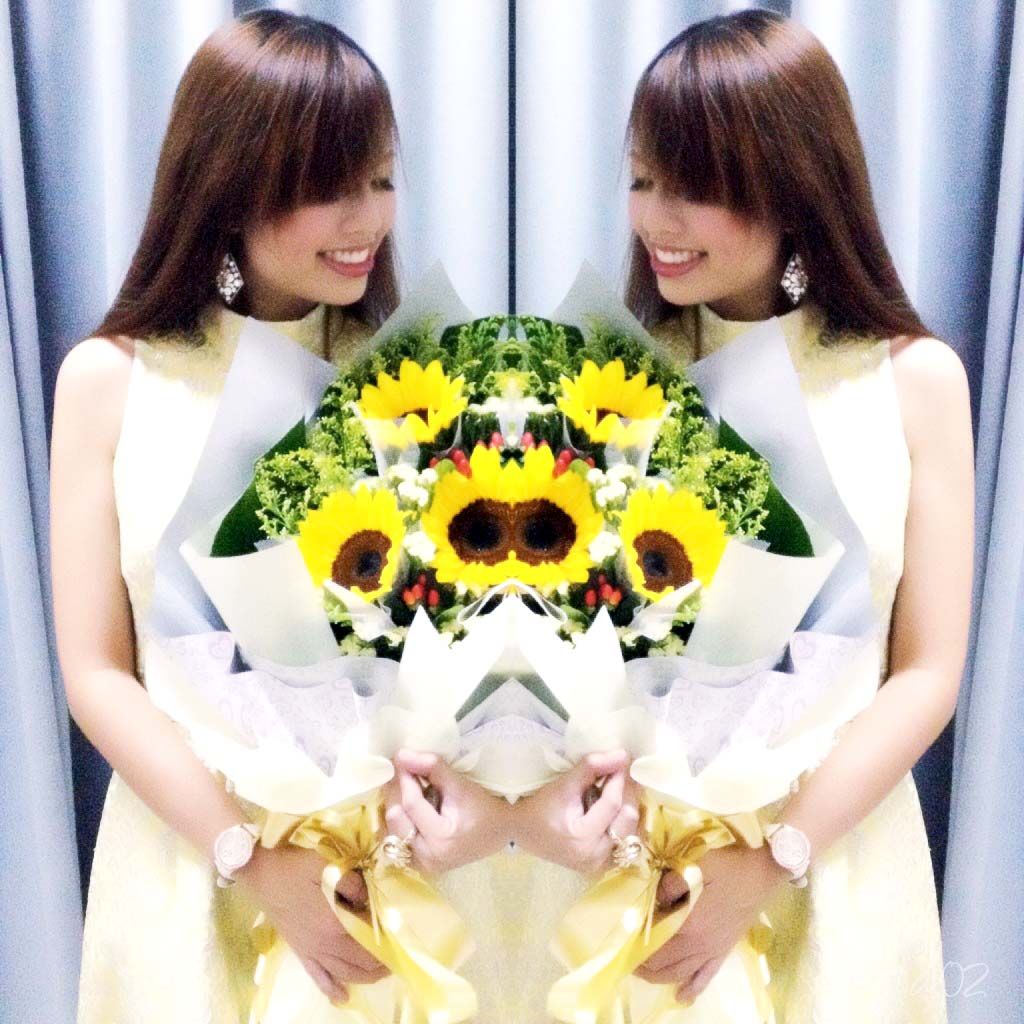 A bouquet a day keeps the sorrow at bay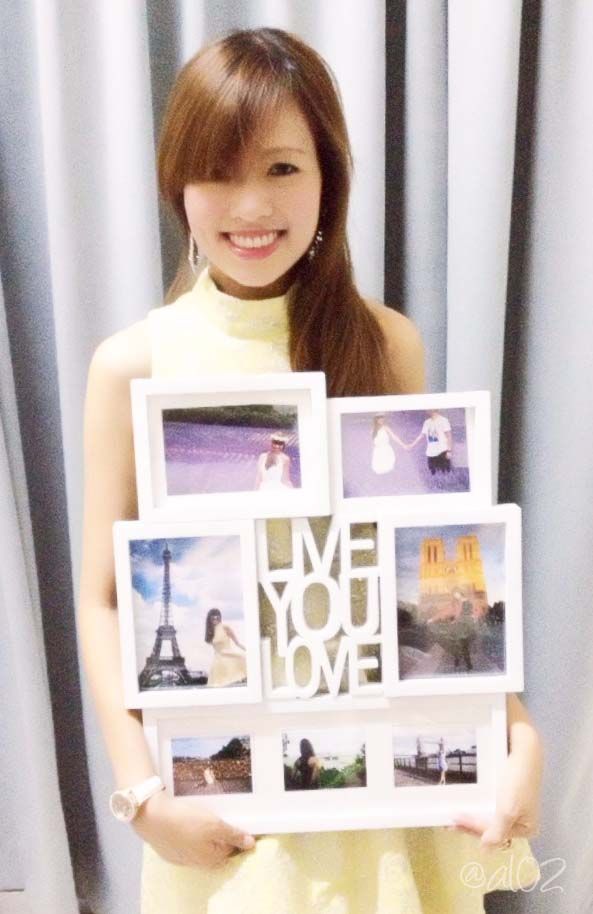 A very thoughtful and dedicated frame of some of my favourite recent Europe travel pics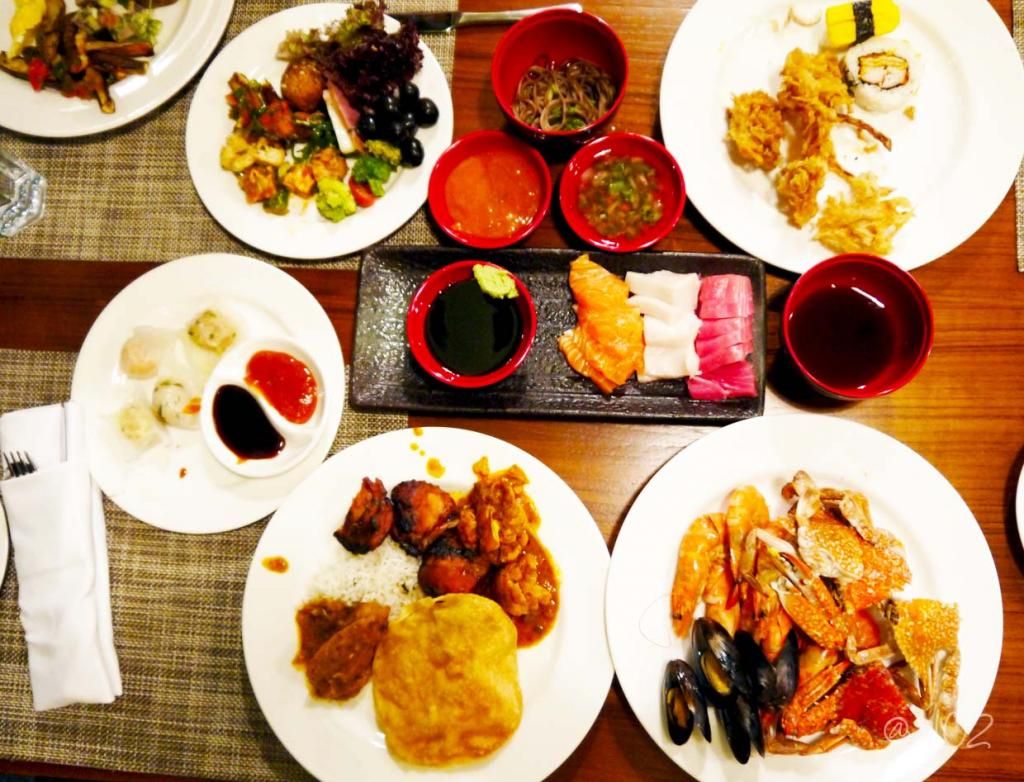 This year, I decided to go buffet for my birthday dinner. I brought my family down to Harbour Cafe at Traders Hotel for their buffet (I had blogged about the place previously here). Love the variety of food we can nom nom to. However, their laksa wasn't as nice as when I first had it though
Happy birthday to me. Much to my surprise, I had a really colourful rainbow cheesecake top with M and M's to celebrate my turning *18. I can be a unicorn after finishing this cake :)
An upgraded Ipad mini to join the family. Mucho gracias
♥



It's really true that we can't wait to grow up when we were younger and now that we are older, we realized there is nothing really too exciting about being a grown up. I'm not saying it's all that bad being a grown up, but of course the older you gets, the more responsibilities you have too so you have more things to think about. None the less, I'm absolutely glad to turn another year wiser and filled with so much of love. Thank you everyone once again for making my day. Even the simplest act such as a wish is really appreciated. Much love from me to all of you too. ♥ :)