I'm aware Valentine's was last month but with multiple oncalls each month, I literally don't have much time here these days. But still, I like to share this beautiful amazing place we had went for our Valentine this year.

I had been to Sungai Lembing multiple times (you can read about my previous visits here, here and here) but yet we never had stayed overnight there as Sungai Lembing is more of a morning town and literally a dead town by night. However, after hearing about the new Time Capsule retreat at Sungai Lembing, we decided to revisit this old mining town and took the Valentine's weekend opportunity to spend some time in a capsule away from all the stress at work. Yeah, our main aim to Sungai Lembing this time round was simply for the capsule hotel.

It was almost a 6 hours drive from Johor Bahru to Sungai Lembing and I was post call that day, hence by the time we reached the town, it was in the late afternoon. The little town still looks pretty much the same from how I last remembered it, but it is certainly a much more happening town now with more tourists and more funky retreats and home stays.

The Time Capsule retreat is located somewhere after the Sungai Lembing Tin museum (oh yes, the old mining site had been totally revamped into a museum now) on a one way road and you just have to look out for their sign to find the place. Once we found the place, all my fatigueness disappeared at the sight of those cute little capsules amidst lush greeneries.


My room for the night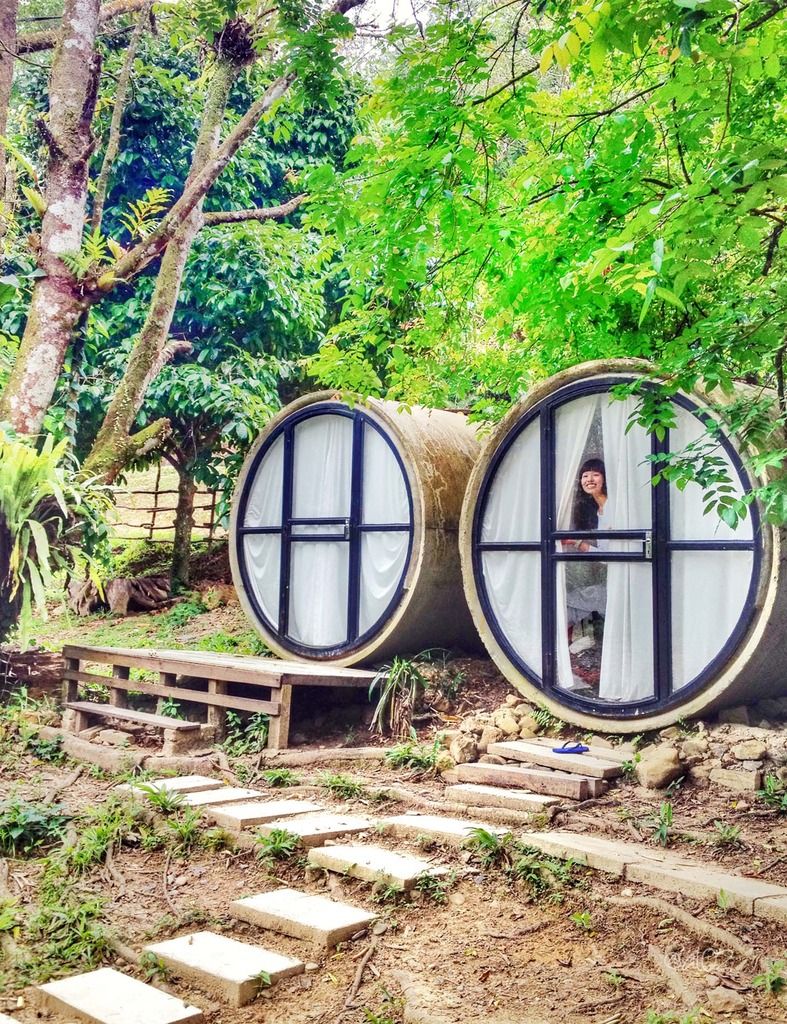 Taking a peep at the serene surroundings
Since it is a capsule, don't expect too much of space out of your room. The room is literally huge enough to fit just one double bed with a wall lamp and a power point. So yes, do bring your own multi plugs especially if you are a gadgets junkie.
Sometimes, the best way to spend the weekend is simply by just chilling with a good book in a capsule
Since Sungai Lembing is practically a 'dead' town by night, we decided to barbecue our very own Valentine's dinner. Barbecue facilities are provided at a minimal charge of RM 20 for 2. But we ended up pan grilling our food instead as there were a bigger group doing barbecued too but that was just as well.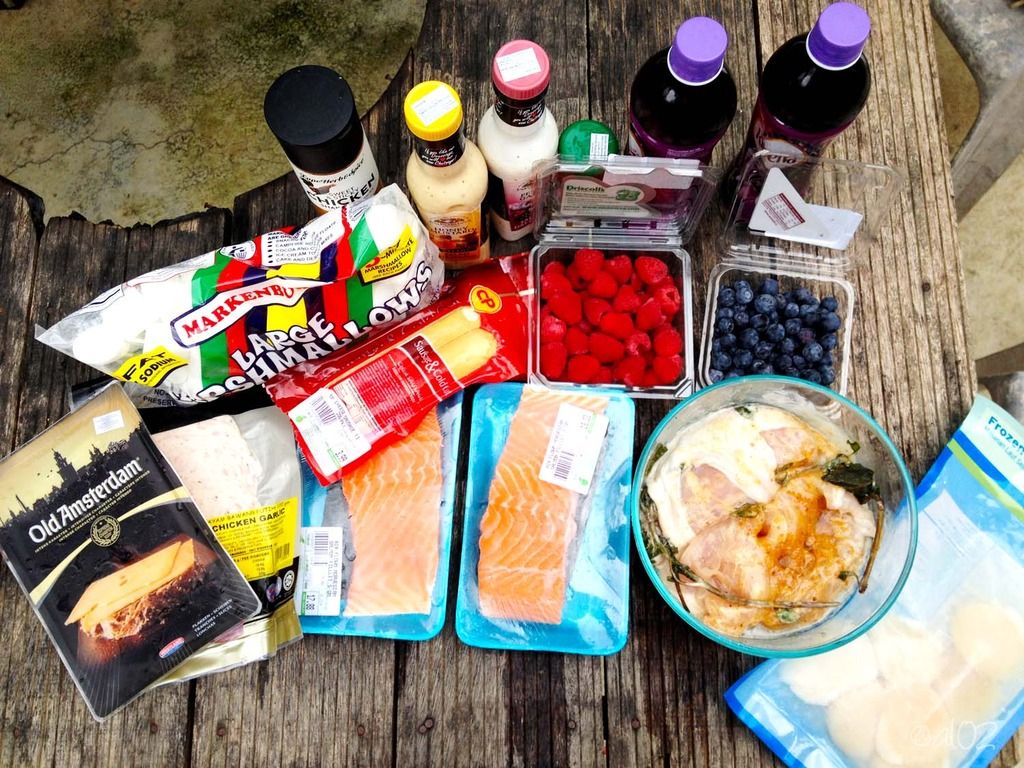 Food for two! We are two monster eaters. All thanks to HT who had prepared all of these and thoughtfully included my favourite berries and even the sauces

♥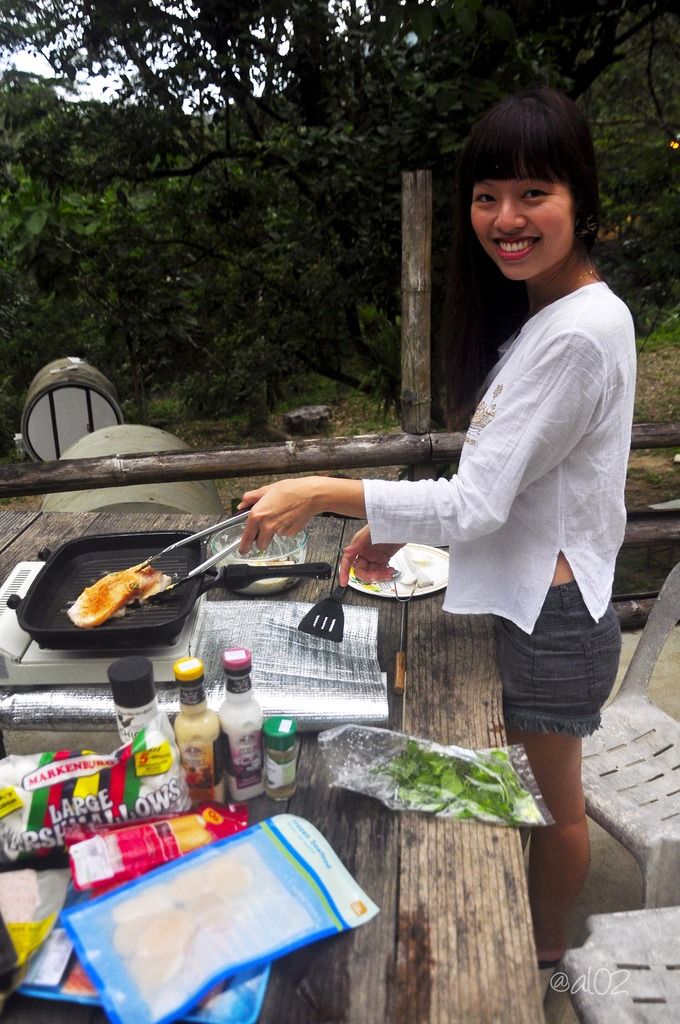 My masterchef moment. Or maybe my moment of 'Jamie Oliver cooking in the wild'. haha!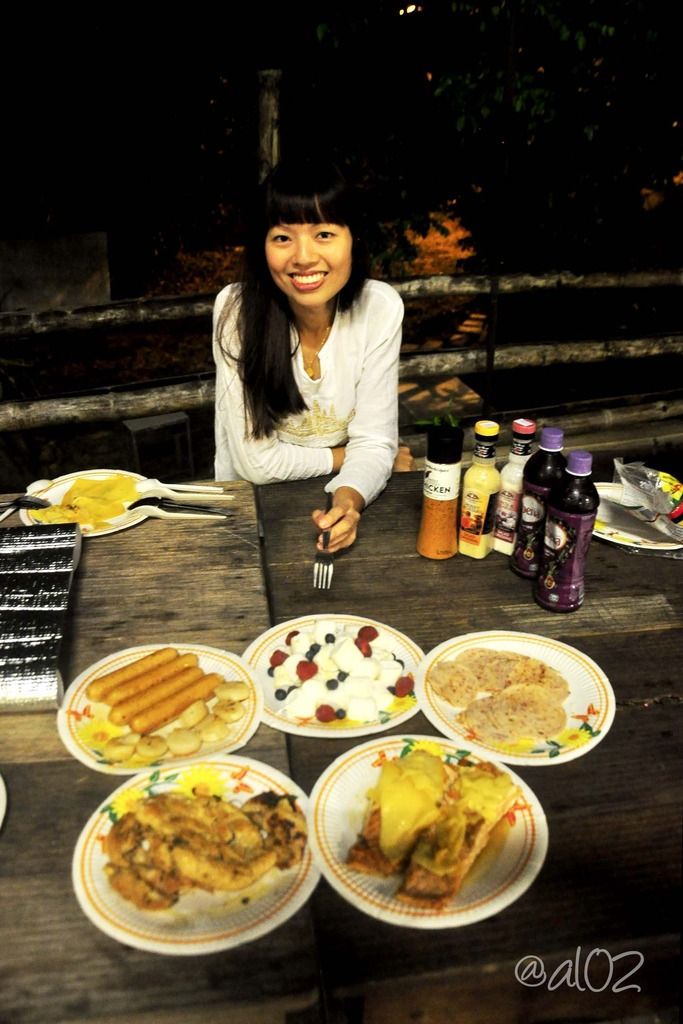 My end product! *proud of self, ahem* (please excuse that oily-just-finished-grilling everything-face)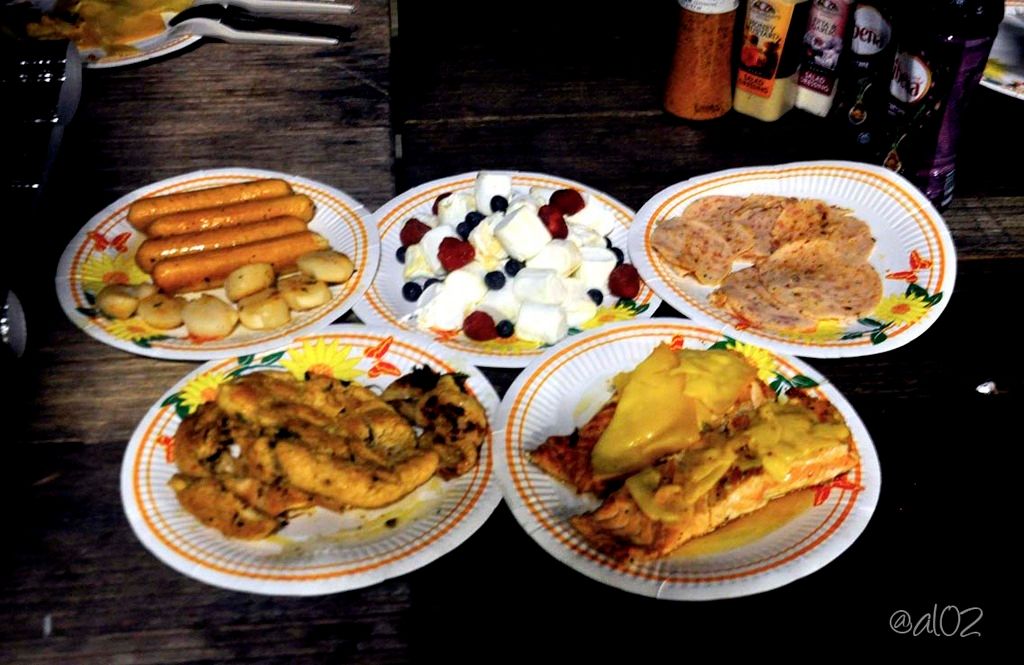 Menu for the night includes grilled salmon with old amsterdam cheese, grilled chicken with spices, turkey hams, cheese sausages, scallops and a mountainful of melted marshmallows with mouth watering rasp and bluerries! *drools*
After a long dinner technically under the stars, we did the inevitable of doing silly poses with our shadows behind those curtains. But we found out soon enough that it certainly wasn't very easy trying to stand around in a round capsule!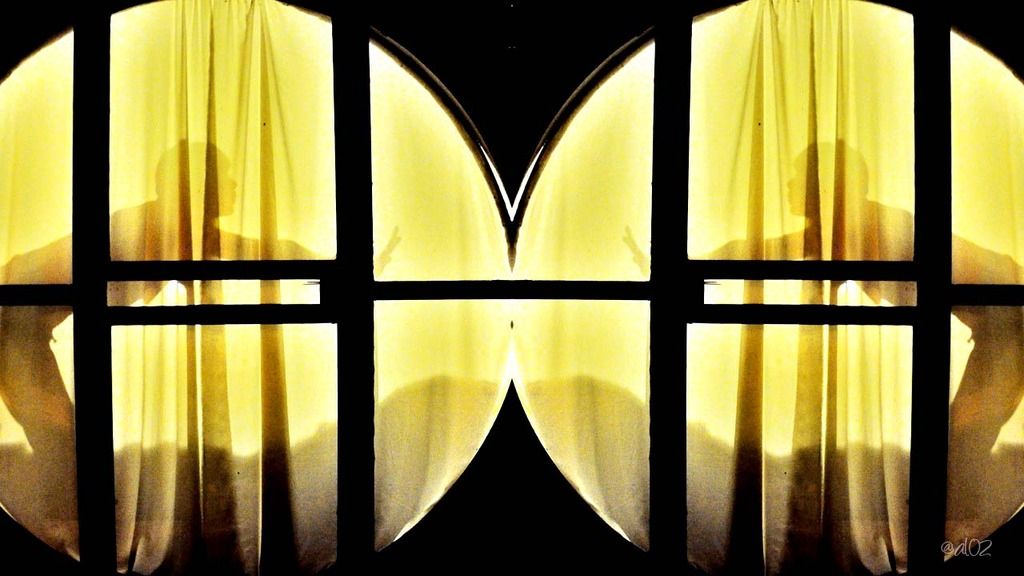 Kaboom!
Sending love to the world
Even though we had been to Sungai Lembing multiple times, we had never been to their famous rainbow waterfall, hence we were determined to drag ourselves out of bed at 5 am this time round by hook or by crook to join the trip up the waterfall.
But of course before we set off for the waterfall, we had to have this town staple breakfast; yummylicious fresh mountain water (san sui) yong tau foo and silky beancurds at the marketplace.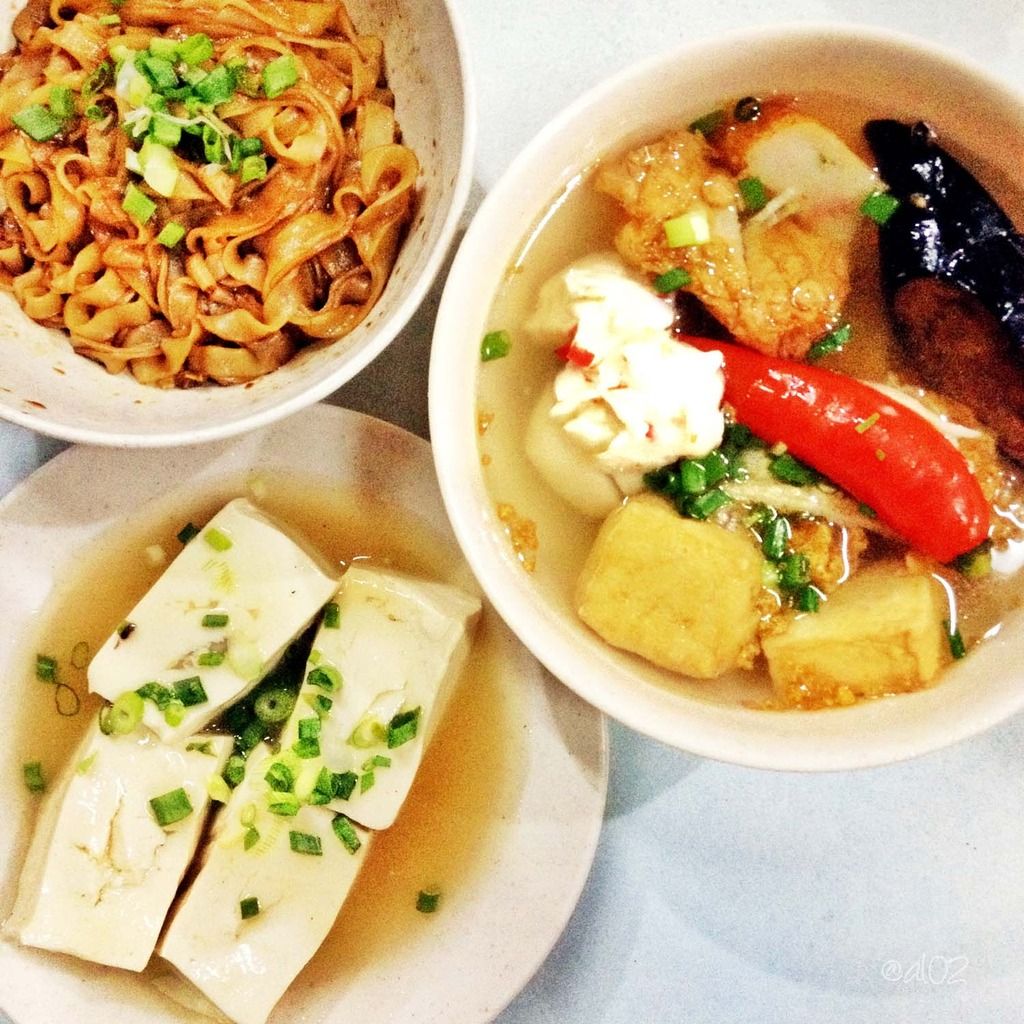 Still as delicious as ever
Be warned that the road leading to the waterfall is an offroad bumpy one and it is only accessible by jeeps or 4WD. Seriously, don't even think of trying to drive your normal cars along those road unless you want to risk potential damages to your car. Also, I will advise those with motion sickness to stock up on your anti-motion sickness pills first and those with bone problems or pregnant women might want to consider skipping the waterfall altogether because of the ridiculously bumpy ride.
But if you are fit and healthy and is in for an adventure that includes slightly over an hour bumpy ride and another 30 minutes plus of trekking, then the waterfall is definitely worth a visit!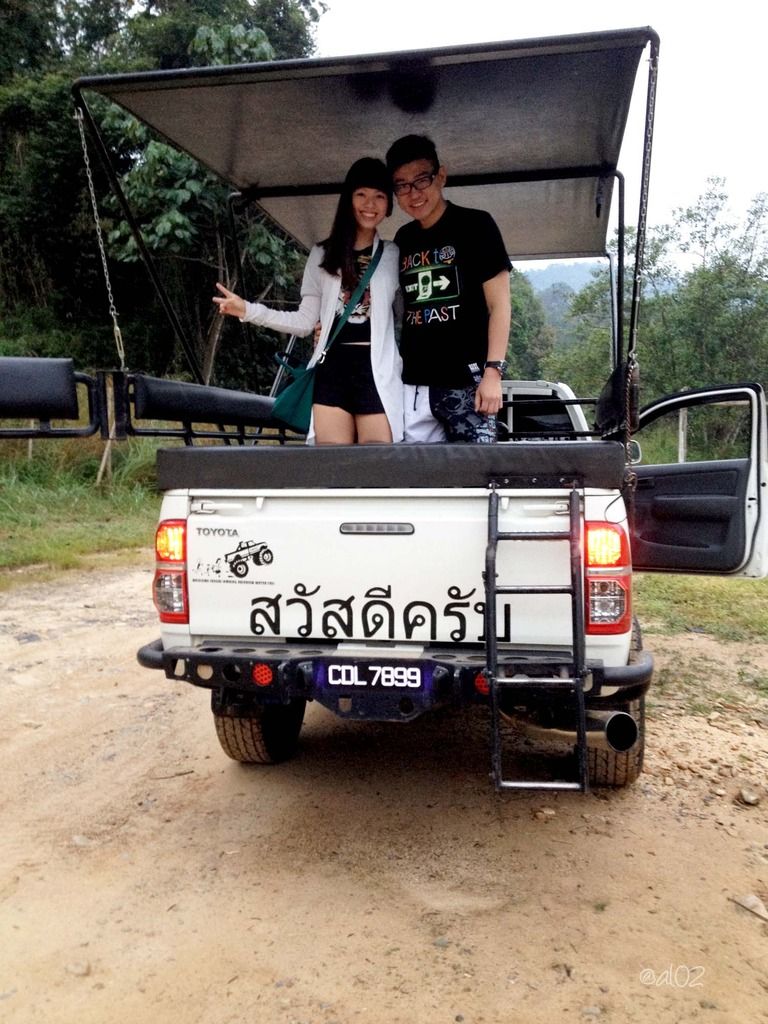 Our jeep to the waterfall. The morning breeze was extremely chilling so much so even with a cardigan, we were literally shivering from the cold natural wind
The jeep could only go so far so up to a certain point, we had to cross a stream and started trekking our way up to the waterfall. It was some good morning exercise especially after the hearty breakfast. Me and HT were only in our flip flops, so yeah, shoes are not exactly necessary.
We reached the waterfall early, at around 9.30 am and there was no rainbow yet. So we just chilled around the fall enjoying it's cold, icy water and pretty sight while waiting for the sun to hit the fall at the perfect moment (which is normally from 10-11am) for our rainbow to show.
And finally, as the sun climbs higher, like magic, a beautiful rainbow forms across the waterfall. It was an absolutely amazing and gorgeous sight and surely worth sacrificing those sleep just to make a trip to catch this enchanting view.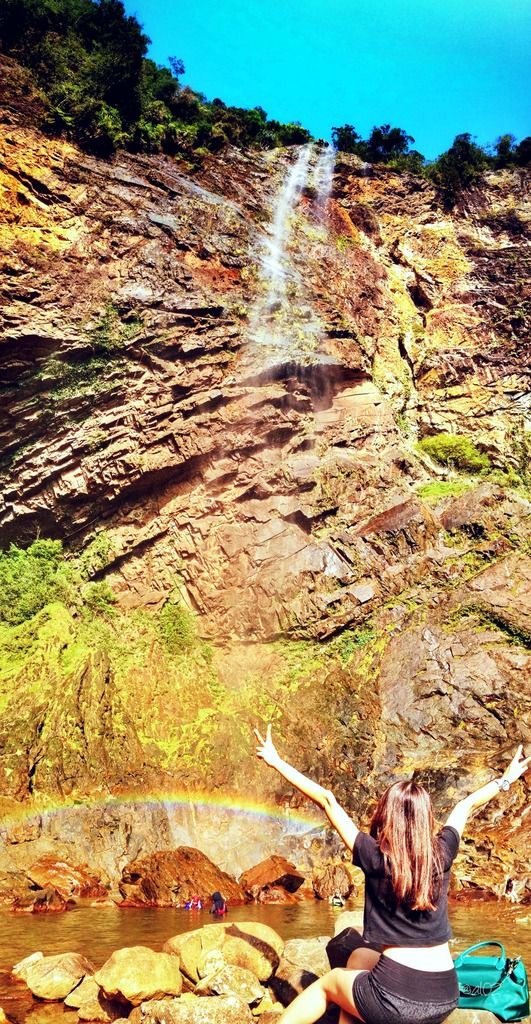 Somewhere over the rainbow, skies are blue and the dream that you dare to dream, really do come true
Literally touching the rainbow ☺
This uncle collecting water straight from the waterfall to make us genuine 'mountain water' noodle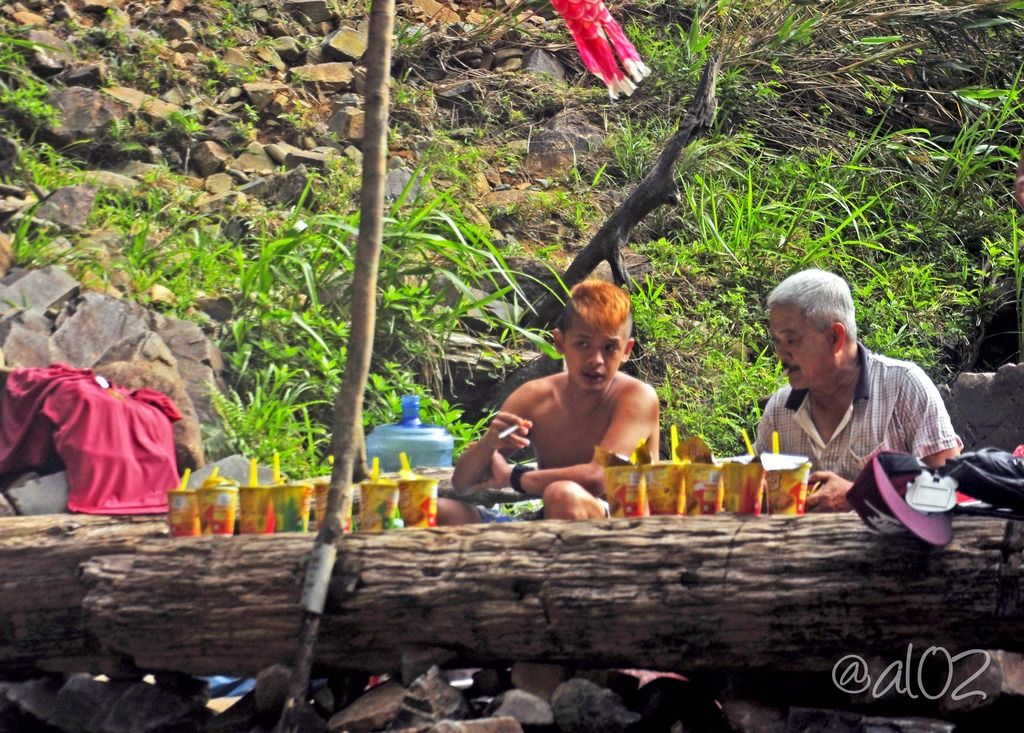 The snacks provided. They really use those water that the uncle collected to make us our cup noodles and beverages
By the time we got back to our capsule, it was already noon. After a quick shower and change, it was also time for check out but before we left the place, I had this beautiful bouquet of pink roses to perk up my day. ♥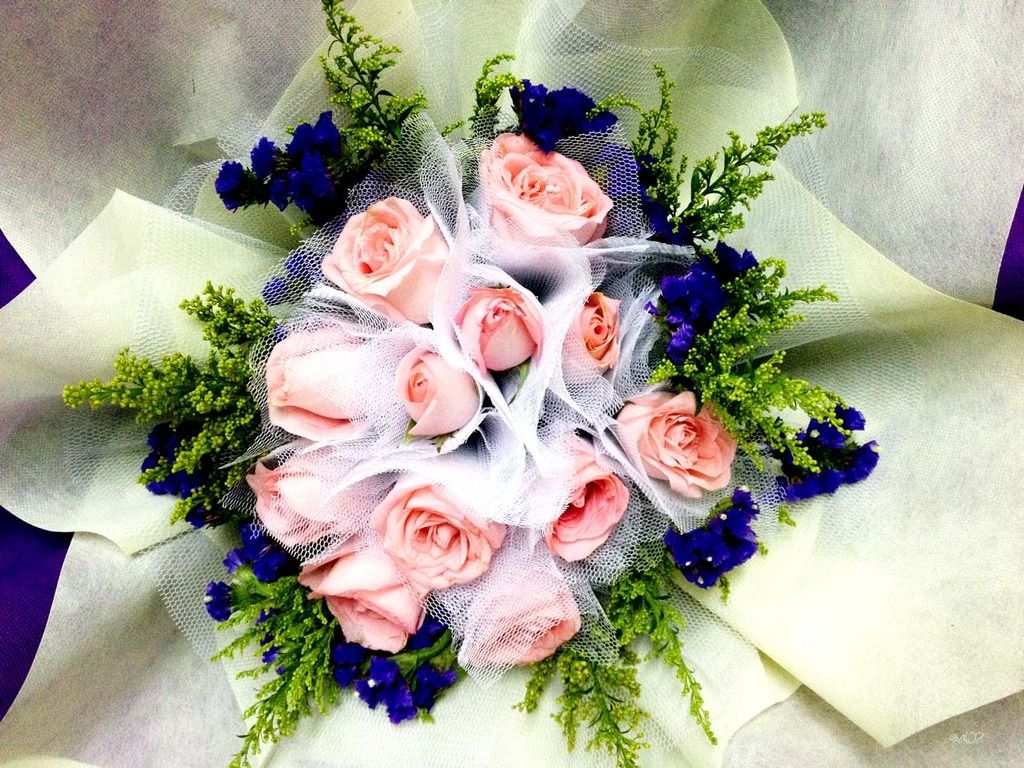 Never too cliche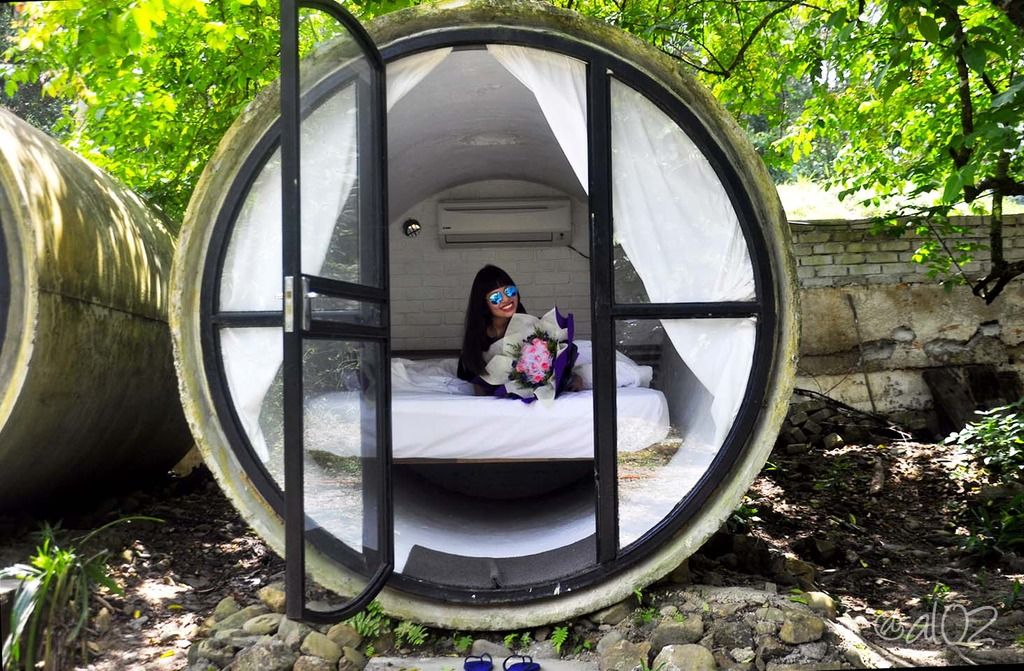 Cute capsule with lovely flowers and me ☺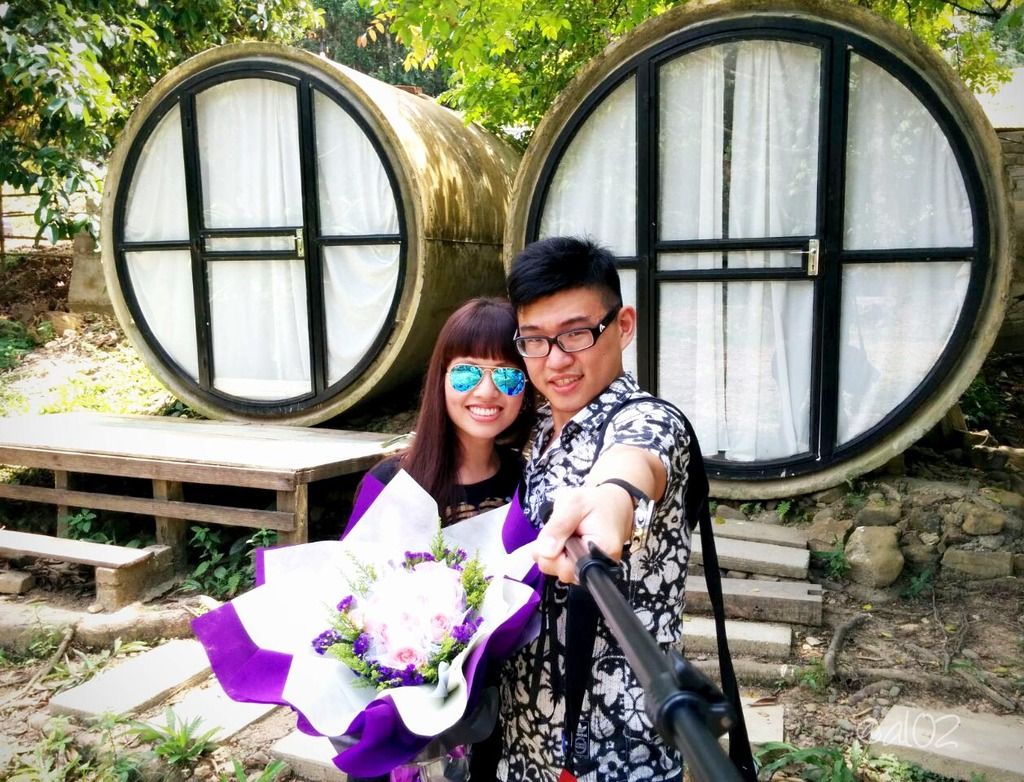 First attempt with the selfie stick. haha! Thank you HT for everything ♥
As a whole, the capsule stay was pretty fun and novel. Rooms and shower areas are also relatively clean. The owners are also very friendly and helpful but I think there are a few things that they can add on that can make our stay even more awesome.
They only have a total of 4 showers (combine with washrooms) at the moment and that certainly will not be enough if all the capsules are fully booked (there are about 12 capsules). I personally prefer it if they separate the shower area from the washroom. It will also be great if they can add on shower caddies. They also have lack of bins around so disposing garbages was a little difficult. I know the capsule might be too small or aesthetically less appealing with a garbage bin in them but I think they should at least provide one garbage bin between two capsules so we can all help to keep the place clean. Lastly, I think they should seriously consider at least adding a fold up table and a mirror in each of the capsule. Girls (and even some guys) are afterall vain beings.
Overall, it was a nice, relaxing weekend away from all the hustle and bustle and stress of the city life. It felt really serene just being surrounded by so much simplicity and greeneries. And of course, aside from those must have mouth watering yong tau foos and beancurds, I finally managed to catch the rainbow waterfall too! Well, if you are looking for somewhere in Malaysia for a short staycation or escape, then you can consider heading over to this peaceful town with a night stay at the capsule or any of those upcoming funky retreats and hotels. :)